10-Step Guide: Photography for Instagram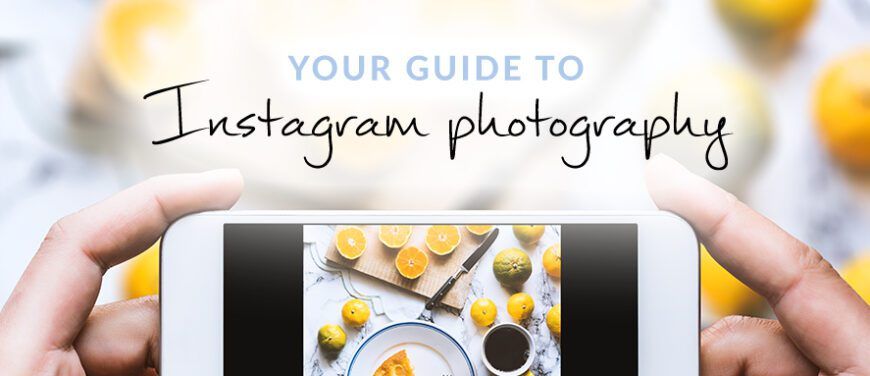 Are you a budding photographer? Or maybe you just like to capture the moment when it arrives. Maximise the shots you've captured and share them with the world on Instagram. Whether it's for business or leisure, our 10-step guide below will help you get the most out of your Instagram experience.
1. Start with a plan.
You might be starting up a business, currently working for a business or you just want to amplify your personal Instagram account, whatever the situation, make sure you have a plan. Think of the ideas or goals you want to achieve, and these will form your strategy. For example, if you're a home baker selling cake, why not aim to assign and showcase a 'cake of the week' and this already will help you photograph and create your weekly content.
2. Use a professional camera.
If you can, use a professional camera, such as a DSLR or Mirrorless Camera as they provide larger lenses and capabilities for stunning images with more user control. Alternatively, your smartphone's camera will also work if a professional camera is not available. Both professional and smartphone cameras capture raw images with better quality for sharing on Instagram. Do keep in mind where subjects and objects are or take images in the square format for an easy transition into the Instagram format.
3. Have a theme.
Stick to one theme and think about your Instagram grid when you view your Instagram profile. Once the row of 3 images turn into a grid of 5 rows (with a total of 15 images), usually seen on a conventional smartphone, it's best to think about the theme you want to portray.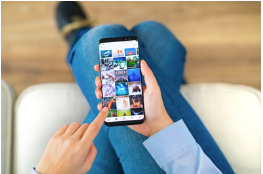 4. Use natural light.
Natural light is more favourable for getting stunning and true-to-life images. Artificial light may conjure some flickering, shadows and unwanted effects on your images. If you're capturing photographs of food, try and do it near a window and if it's an overcast day – that's even better as the light is softer on your food than artificial lighting is.
5. Experiment with angles.
Get creative with the different types of angles you can take images from. Do a full front on, a shot from above or use varied angles to assist the story-telling. Aside from the angle, consider the structure and symmetry of the context, this is usually more obvious if you're photographing landscapes and buildings.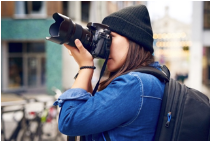 6. Leave space to edit.
When starting out with photography for Instagram, it's better that you capture images with more background so you can zoom in, edit or crop the image the way you need it to sit on Instagram.
7. One filter is better than many.
Where possible, maintain using only one filter. Whether it's your favourite filter or the one that seems to make your pictures 'better', use that one. You'll find your grid of images will be more consistent because of this. And if in doubt, just brighten your images as brighter is usually better than a low-lit image.
8. Don't over-do the editing.
You want to maintain images that look professional and enhanced. However, don't get stuck into over-editing with all the tools and filters as you risk making your photos looking fake.
9. Consider your surroundings.
Take into account the plating of your food, the greenery in the room or how items are placed. If you're capturing images of food, clothing or accessories, why not flat-lay them on a beautiful surface like a marble table or for a safer option, stick with a white table.
10. Capture as much as you can.
Take as many shots as you can from as many different angles. It could take five or 15 photographic variations of the one subject and that's totally fine. It's within these many copies that you'll find the perfect shot.
What are you waiting for? Get out there and start shooting your best photography for sharing on Instagram! Don't forget to have fun and enjoy the process while you do it too.
Need a new camera? Let our Camera Buying Guide help you find the best camera, then view leading models from big brand names like Nikon, Canon, Fujifilm and Olympus!
Click here to view our Cameras.