A sit down with Sofie!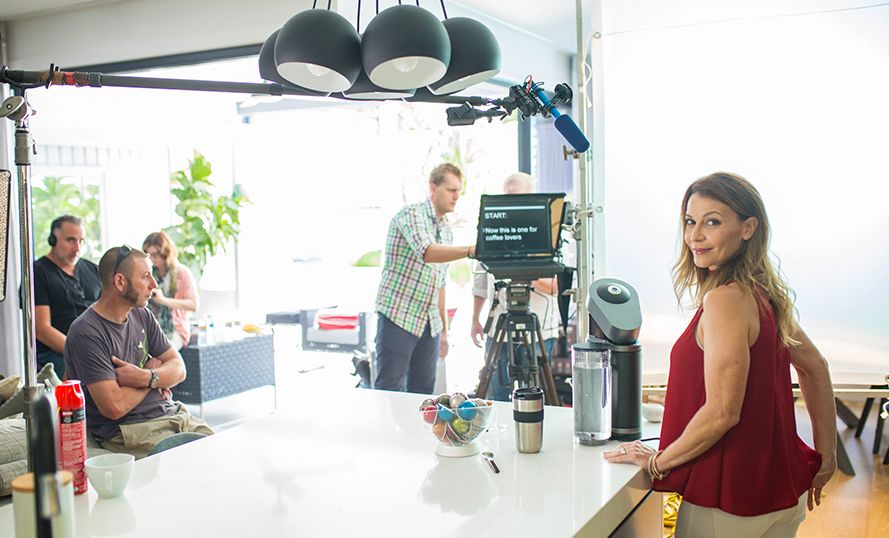 Sofie Formica is a mother of three and an Australian TV personality who has been providing audiences with lifestyle and technology information for more than 20 years. For years she's faced the challenges of working and running a home, and now through National Product Review, she can share her experiences and product solutions with the ultimate goal of making your life easier.
We sat down with Sofie to have a chat and really get to know what goes on behind the camera…
As a busy wife and working Mum, what influences you when shopping for new home appliances?
The reality is that there are so many fantastic products, the choice for consumers can be overwhelming. Features and benefits of products are usually what separate them and help us to decide which is the best fit. I was an early adopter of using the internet to help me research and consider which product or appliance would best suit my needs. Nowadays I think it is safe to say that almost everyone will do an online search before they buy, particularly a big ticket item like a fridge or TV.
Elaborate on your thought process before you buy a new appliance…are your decisions aesthetically driven or do you focus on technologies and features in products?
Committing to a new appliance, particularly when the investment is in a 'big ticket' item is usually about 3 factors for me.
Budget – what is the best option I can afford.
Features – will the appliance do what I believe I need. I don't necessarily want to pay for features I will never use.
Aesthetic – particularly if it is a product that is on show in the home.
With kids still at living at home, how do you ensure day-to-day chores and activities run smoothly?
When it comes to the joys of parenting three older teens very little runs smoothly! However, if I nag long and loud enough I think my kids have grown to appreciate living in a tidy home and do take some pride in their living spaces.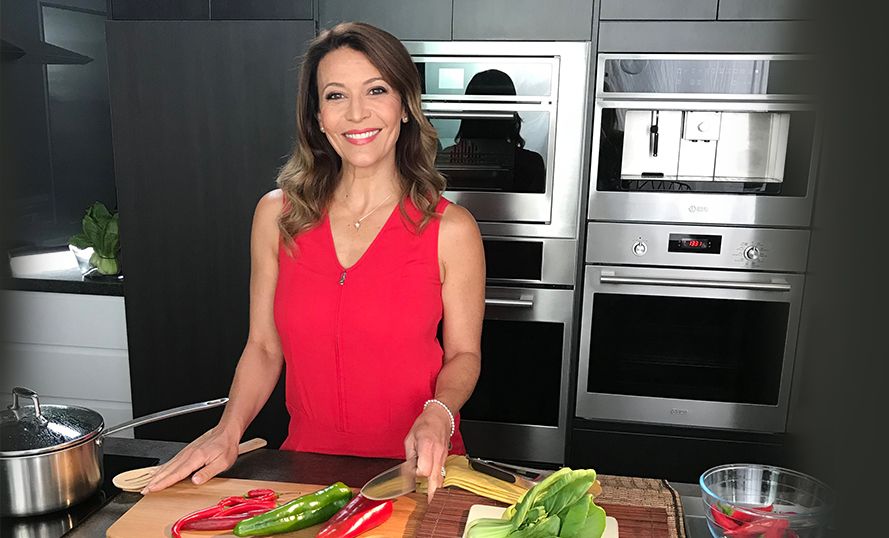 Tell us your DREAM appliance you wish you had in your home right now?
There are many!! I'd love a DYSON hairdryer for me and the full suite of SMEG 50's Retro kitchen small appliances for the house.
What's your go-to dinner recipe at the moment?
I am a huge fan of the family roast. It is a wonderful time to come together at the table and share a meal and conversation. Even though life is very busy at the moment, we make a point of scheduling a 'roast' dinner every week.
What is one of your favourite home hacks that everyone should know?
I use very little cleaning products in my home. If you learn to clean with vinegar, bicarb and elbow grease it can save your household a fortune! Smudges and stains on marble kitchen counter tops can usually be remedied with bicarb and flour, made into a paste, left to dry and wiped away!!
What does a day in the life of Sofie Formica look like?
I try very hard to juggle my work and personal life. Working as a presenter on a lifestyle/travel television program for Channel Seven means I really have very little control over my schedule and it always is open to last minute changes. Some days will be shooting days where I'm fortunate enough to go to new places, try new things and meet new people. Other days I get to focus on myself and my other interests!! Most days I am also the personal driver, cook and human ATM for my growing family – as well as finding time to lend to charities, volunteering at school (just 3 years to go!!) and catching up with family and friends. Life is full and fun!!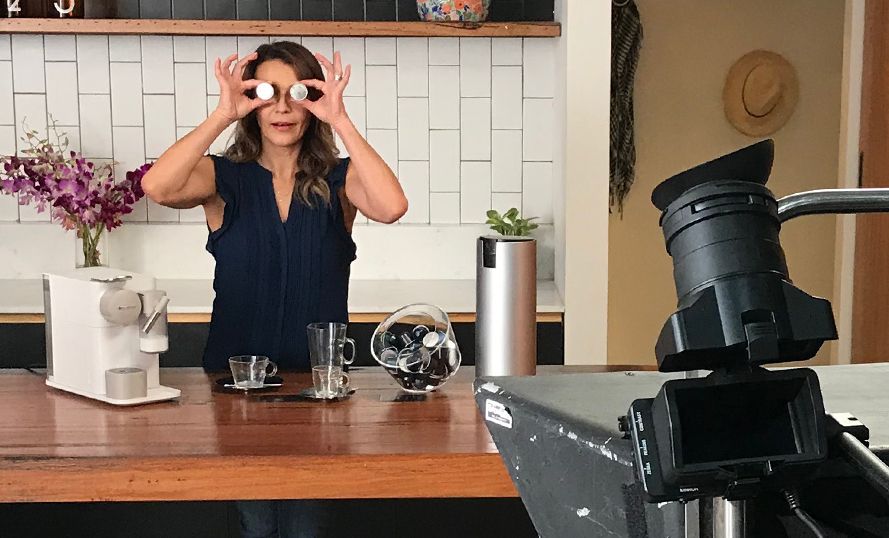 What was your dream job when you were younger?
I always knew from when I was very young that I wanted to be a presenter on Children's TV. That's where I started back in 1989 on show called 'WOMBAT' (anyone around my vintage will remember it) I spent a few years in children's TV and eventually moved into primetime before I left Australia and travelled to the United States in 1994. I'm so lucky that I've had my 'dream job' in one shape or another for 30 years!
What is your favourite place to visit in Australia and why?
The Great Barrier Reef will always be one of my absolute favourite places in Australia, particularly Lady Elliot Island Eco Resort on the southern end of the reef off Bundaberg. We have holidayed there as a family over the years and we always have so much fun away from cell reception, water snorkelling and scuba diving with turtles and Manta Rays, and the sunsets are just magnificent!
What's has been your career highlight so far – apart from joining National Product Review 😉
I spent 7 years working on TV in the US and that time culminated in working alongside Oprah Winfrey for a 10 part series called "Oprah Goes Online" for her Oxygen Network in 1999. It was certainly a high to leave on and return home to Australia to raise my young family.
View SOFIE'S TOP PICKS