AEG partners with GINGER & SMART
View the range here
With a history of German engineering and stylish design dating back 125 years, AEG has enlisted the help of internationally renowned Australian designers and fabric experts Alexandra and Genevieve Smart, of GINGER & SMART, to encourage the nation to better care for their clothes to in turn, better care for the environment.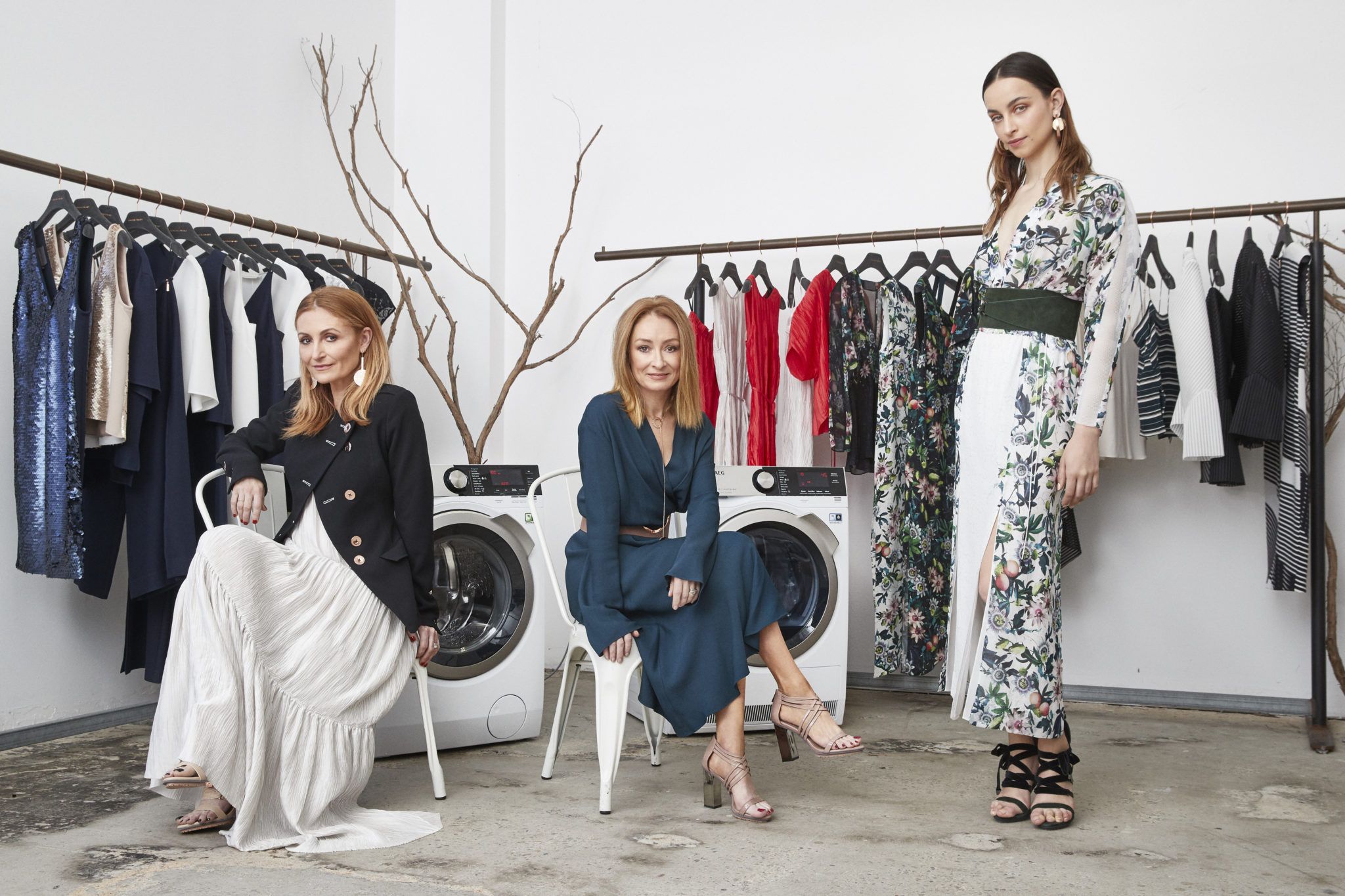 GINGER & SMART, founded by Sydney-based sisters Alexandra and Genevieve Smart, combines captivating design with the finest quality materials and first-rate manufacturers.
The designers are dedicated to sustainability, making them the perfect fit to help AEG on their quest to get the nation caring for their clothes better, ensuring they get the most out of their wardrobe favourites.
'Being environmentally friendly is about choices. Choosing quality over quantity is a great start to becoming more fashionably sustainable' says Alexandra Smart.
With trends that hit the floor as quick as the catwalks, and incorrect garment care making us discard items sooner than we should, we're all guilty of contributing to the environmentally unfriendly fast fashion trend.
'One way we can help prevent this environmental waste is better aftercare for clothes, which can have a greater impact on the longevity of the clothes, as well as the environment,' says Genevieve Smart.
Add a little TLC to your wardrobe with these top tips on how to be more sustainably fashionable from GINGER & SMART:
1. SMARTER CHOICES
'Rather than fast fashion, pick timeless pieces, made from more durable fabrics that will stand the test of time in fashion and longevity. We source quality, sustainable fabrics that we hope will be in your wardrobe for years to come. They are investment pieces that are designed to be relevant and wearable for as long as they are well looked after.'
2. WASH LESS
'Every wash strains garments as well as the environment. Most items of clothing don't need to be washed after one wear. Silk is a great example of a natural fibre that can be steamed and refreshed, without having to be dry cleaned. A Steam Refresh program removes odours and reduces creases without washing with detergent and water meaning less wear and tear so clothes last for longer.'
3. TAILOR YOUR LOAD
'When you are doing a wash, do full loads to make the most of the energy and water consumption. Or harness the capabilities of a modern washing machine such as AEG's ProSense Technology which uses sensors to weigh the load and adjust the wash time to make sure the whole load is cleaned in the gentlest and most sustainable way.'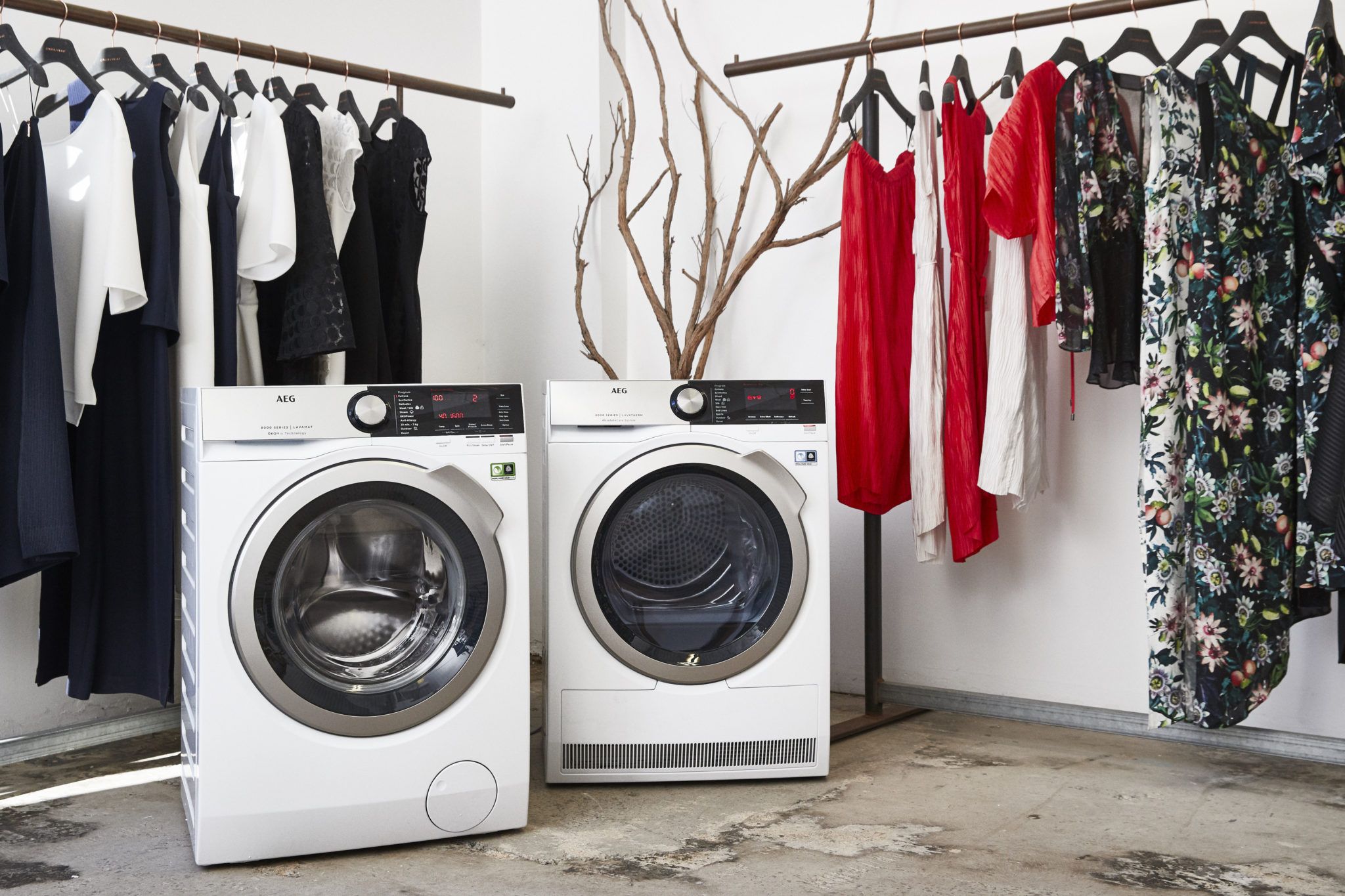 4. LOWER TEMPERATURES
'The temperature symbol on care labels represents the highest temperature you should use for that fabric, not the optimum. Reducing the temperature can not only better care for clothes but also save energy. AEG advanced OKOMix technology blends detergents, then softeners with water before they enter the drum, making sure the exact mix of detergent is added so your garments are cared for.'
5. GENTLE CARE
'Hand washing can do more harm than good as vigorous rubbing can lead to damage. Instead, choose a gentle cycle and wash on a low temperature.'
Article by AEG
View the range here