Elevate Your Outdoor Living Space 5 Ways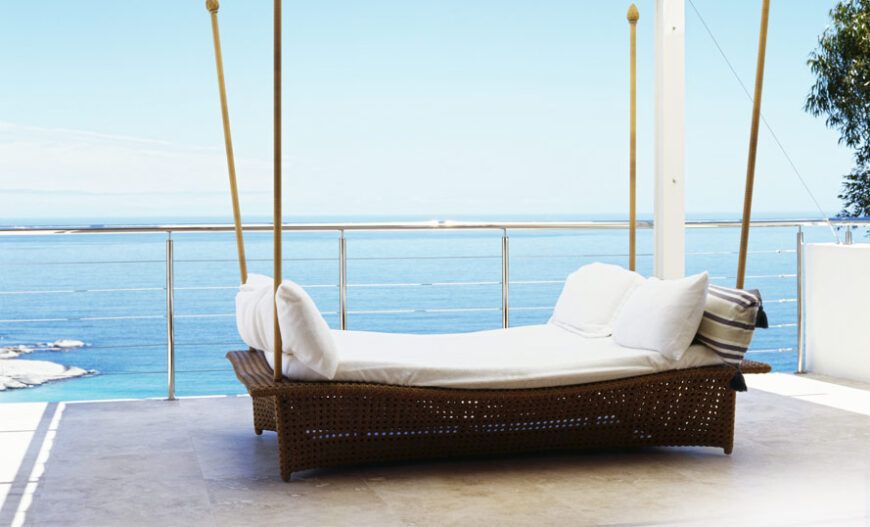 The outdoor living space shouldn't just be retreated for airing out laundry, weeding and mowing grass. It should be an extension of your kitchen and indoor living space – Another room where you can enjoy and take time out or be able to entertain guests. Check out the below tips to get started in creating an outdoor space you can enjoy all year round.
Plan the Outdoor Space
Whether it's to relax, cook or entertain guests – start by knowing the space you're going to work with. Take note of the house colour, tiling pattern of patio (if any) and measure the area you want to transform. This will help the aesthetic and feel for the space as well determine if certain furniture pieces you may have envisioned will fit.
Thinking of creating an entertainment space; Consider a variety of comfortable seating such as chairs and benches and walkway space. If it's for outdoor cooking and dining? Perhaps additional storage for the barbeque and bar/wine fridge.
Think 4 Seasons
Consider investing in an industrial fan for the summer seasons – a favourable choice due to their durability and longevity. For the colder times; consider the 'Firepit' heater. 'Firepit' heaters are great piece to create a focal point for an occasion.
Lighting
Choosing the right lighting will set the ambience and feel of the outdoor space. In addition to the natural lighting during the day, two types of lighting to consider, include; Task aka 'practical lighting' which will assist when cooking or dining at the table as well as 'feature lighting' which accentuate various features in the outdoor space.
Green Thumb
Don't forget to include some plants and greenery. Adding outdoor plants will add appeal, interest and warmth to the space. There are a variety of plants to choose from so play with a variety of shapes, shades and textures! Succulents or smaller plants are great in that they're compact and can be displayed on outdoor dining tables or open shelf storage you've created.
Colour Scheme
You want the outdoor space to flow from the indoors so decide on a colour palette that will complement your existing home space. If you're colour scheme is of the contemporary muted sort, add pops of colour through pot plant containers or outdoor cushions in various sizes and textures. Or have mixed matched chairs for your dining table.
View BBQ RANGE