Extra Chef Hummus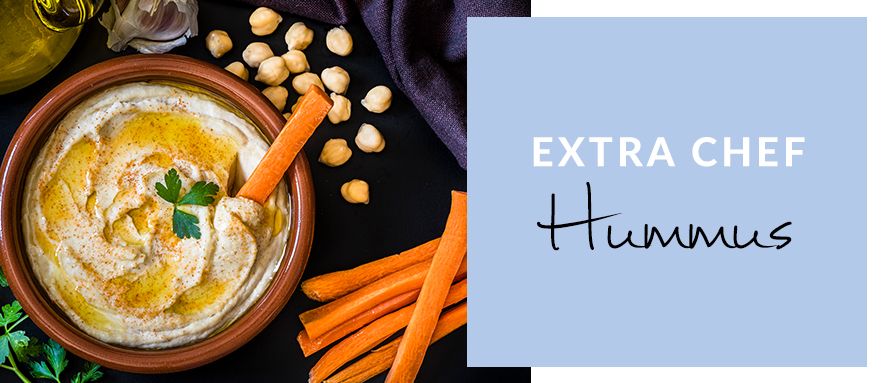 It's a party pleaser dip that will help curb any hunger. Best paired with some carrot sticks, crackers and cheese, this simple recipe is great for entertaining!
SERVES: 3-4
PREPARATION TIME: 5 min
LEVEL OF DIFFICULTY: Easy
COST: Low
INGREDIENTS
400g can chickpeas, drained, rinsed
1 clove garlic, crushed
1 tablespoon tahini
Juice of 1 lemon (about ¼ cup juice)
2 tablespoons water
½ teaspoon salt, or to your taste
Optional extras: ½ teaspoon ground cumin for even more flavour, olive oil to serve
METHOD
Place triple blade attachment into an Extra Chef.
Add ingredients. Lock in cover and pull cord several times until finely chopped. Drizzle with olive oil and sprinkle with cumin to serve.
Variations:
Beetroot hummus – add a peeled small roasted beetroot, cut into quarters or add some finely grated beetroot if you are short on time and reduce water addition.
Green hummus – add a handful of baby spinach and some fresh mint. You can substitute lime for the lemon.
Chilli hummus – add 1 teaspoon chilli paste or some sliced fresh chillies