Only the Best for Dad, Father's Day 2020 Gift Guide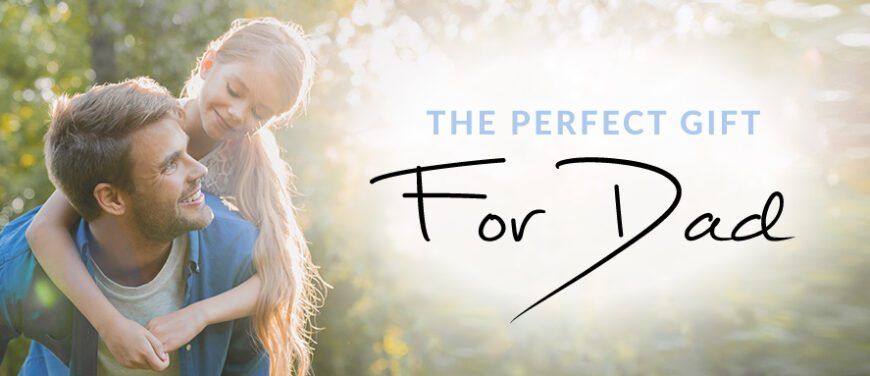 Dad. He's been there from the beginning. Whether he's your inspiration, your hero or your best mate, he deserves nothing but the best this Father's Day. If you're lucky to see dad this Father's Day, nothing will make him happier than seeing you with his new favourite gadget. If borders can't be crossed, our gift guide is the perfect place to start. View products, read reviews, find your local retailer or buy online and deliver it to dad in time for Father's Day.
The Best Breakfast
Spoil dad with a breakfast made for a king. Whether dad's a simple toast fan or maybe he prefers a plate of bacon, eggs and the whole lot, we've got your covered with some of the latest cooking appliances.
Delonghi La Specialista Pump Coffee Machine
Did someone say 'coffee'? Wake up dad with the delicious aroma of freshly ground coffee beans with the Delonghi La Specialista Pump Coffee Machine. The temperature controlled Thermoblock brews with the right conditions and craft silky hot milk with the advanced latte system. Black coffee, Cappuccino or Latte, make them all with this coffee machine!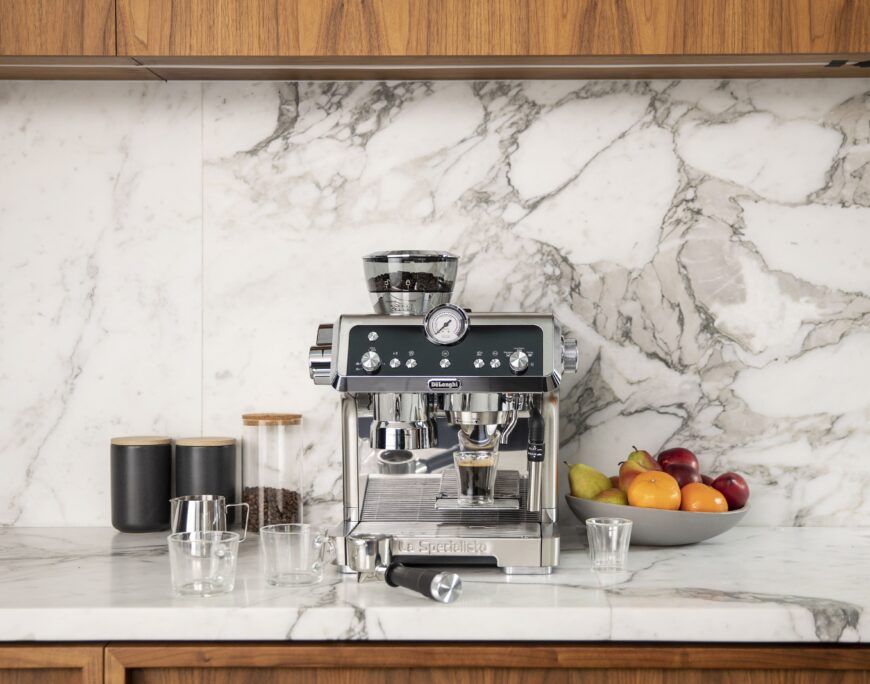 George Foreman Electric Griddle
Fry eggs, bacon, sausages and more. No matter how small or large dad likes his breakfast, this George Foreman griddle will satisfy. The griddle comes with a non-stick coating with a large cooking surface that can cook up to 11 portions – that's enough to feed the whole family!
Be Inspired!
Recipe: Pikelets made with George Foreman's Electric Griddle
Preparation Time: 20 minutes
Cooking Time: 10 minutes
Ingredients:
1 cup self raising flour sifted
⅓ tsp bi-carb of soda
Pinch salt
2 tbsp castor sugar
1 egg, beaten
¾ cup milk
1 tsp white vinegar
2 tsp softened butter or extra light olive oil
½ tsp vanilla essence
Method:
Mix together sifted flour, soda, salt and castor sugar. Make a well in the centre, pour in the beaten egg, milk and vinegar, and add the softened butter or oil and vanilla.
Beat until mixture is smooth. If it seems too thick to drop easily from a spoon, add a little more milk.
Preheat Griddle to '3'. Drop the mixture onto the surface in small quantities (less than 1 tablespoon), reduce heat slightly and cook until bubbles appear on the surface. Flip over with a spatula or plastic egg slide and cook the second side. As soon as underside is browned, remove and cool on a wire rack or kitchen paper.
Serve with jam and whipped cream.
Makes approximately 30
Stylish Dad
Ensure dad stays stylish with a range of personal care appliances that will help him look grand for any occasion.
Philips Series 9000 Wet & Dry Shaver
Dad will love just how close and clean this Philips shaver cuts. Featuring an 8-direction contouring head, this shaver cuts up to 20% more hair than other shavers. The beard styler attachment means dad can style his stubble or beard and the 60-minute run time means less charging. Dry or wet, this shaver gives dad shaving flexibility.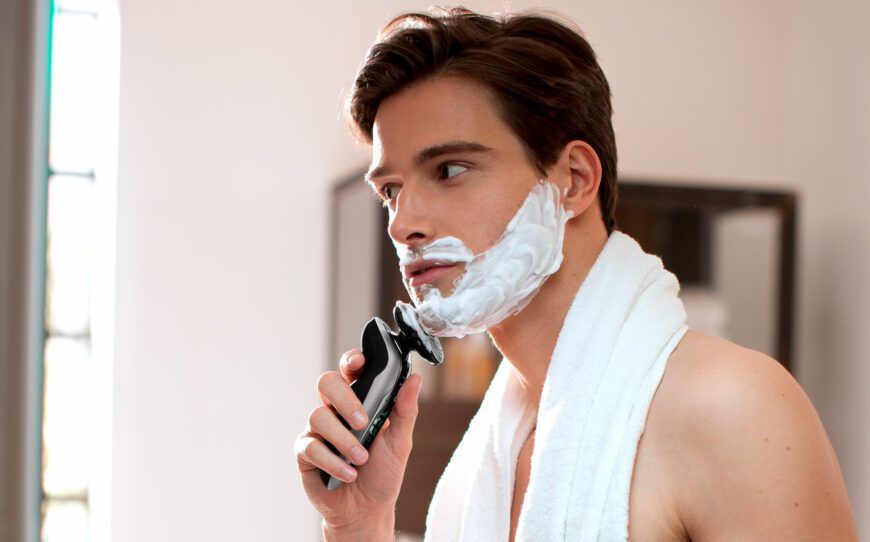 Treat Dad
There's something for every dad from our small appliances range. From a pie maker to a juicer or a new kettle to brew his favourite cup of tea, we've got your gifting options sorted!
Russell Hobbs Multi-Function Oven & Air Fryer
From a light lunch to snacks and devilishly treats, whatever time of day, the Multi-Function Oven & Air Fryer from Russell Hobbs will make it possible. Choose from 5 cooking functions including Bake, Toast and Air Fry. Compact enough to fit on your benchtop, this oven will be loved by everyone.
Be Inspired!
Recipe: White Choc Chip Bikkies with Russell Hobbs' Multi-Function Oven & Air Fryer
Preparation Time: 10 minutes
Cooking Time: 12 minutes
Ingredients:
90g caster sugar
90g unsalted butter
3 tsp apricot jam
125g self-raising flour
½ cup white choc-chips
Method:
Line the bake pan with baking paper.
Cream the butter and sugar until pale and fluffy then mix in the apricot jam.
Add the self-raising flour and choc chips and mix to dough consistency. Bring the mix
together with your hands to form a ball.
Place the biscuit mix in the refrigerator for 10 minutes. Shape small balls of biscuit dough
with your hands and place onto the prepared bake pan. Leave plenty of room between
each biscuit as they will expand.
Meanwhile, insert wire rack on the lowest shelf, turn the temperature/cooking function knob to 160°C and preheat toaster oven for 10 minutes. Once pre-heated, place the bake pan on the wire rack and set the timer knob to bake for 10-12 minutes until golden brown. Cool biscuits on the bake pan for 10 minutes before transferring to a cooling rack.
Makes 18-24
Serious Sound
No matter what dad enjoys, from live sports to action movies or a gaming session, our range of home entertainment products will keep dad occupied. Make it a Father's Day to remember with some of the latest additions from the biggest brands.
Samsung Q900T 7.1.2Ch Soundbar
If dad already has one of Samsung's QLED TVs, then this soundbar is the perfect match to ensure he enjoys the best audio. Experience surround sound thanks to the Dolby Atmos and DTS:X technology alongside the new Q-Symphony which syncs sound from the soundbar to the compatible TV. With an 8" wireless subwoofer included, every night could be a movie night.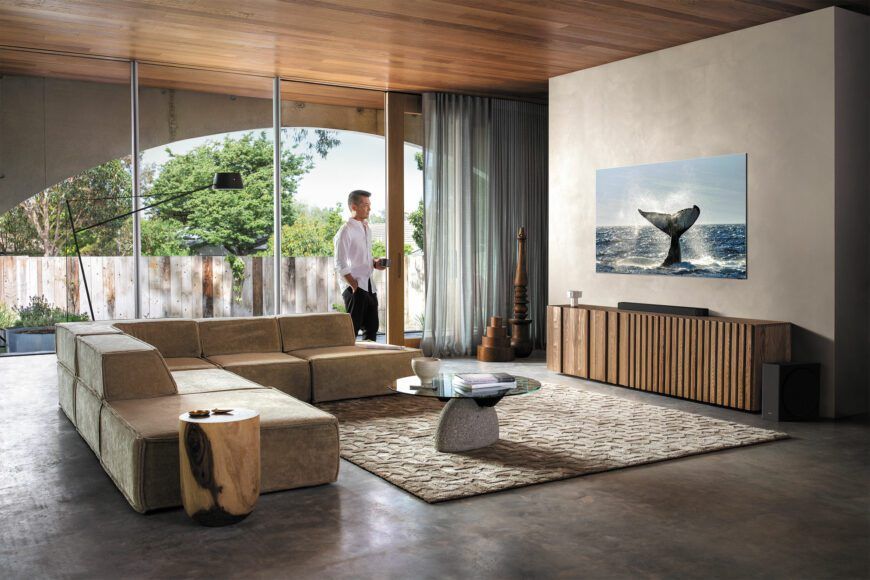 BBQ Favourites
Spring's not far and there's no better time like now to upgrade or get dad his new BBQ. Whether it's just a few pieces of steak or a full BBQ experience with friends, there's a BBQ option for any occasion.
Beefeater Bigg Bugg 132cm 2-Burner Freestanding BBQ
The perfect size for the patio or camping trips, Beefeater's Bigg Bugg Freestanding BBQ is exceptionally versatile and portable. The large cooking surface with 1x hot plate and 1x grill means dad can do anything from searing meat to cooking vegetables. Side trays and a condiment basket completes this popular BBQ model.
George Foreman Entertaining Steel Grill
A mid-afternoon snack or a light dinner, dad can make them all with George Foreman's Entertaining Steel Grill. A benchtop appliance, this grill can cook up to 7 portions and has an angled design with a drip tray that collects oil and fat. Making quick and healthy meals has never been easier!
Spoil dad this Father's Day. From quality time together to a session over video call or a nice delivery surprise, you'll find something to brighten his day with our Father's Day gift guide. Click on the link below to view all featured products, view images, read reviews and find your local retailer today!
SHOP THE FATHER'S DAY GIFT GUIDE