Food Photography & Vlogging Tips with Andy Lewis & Nikon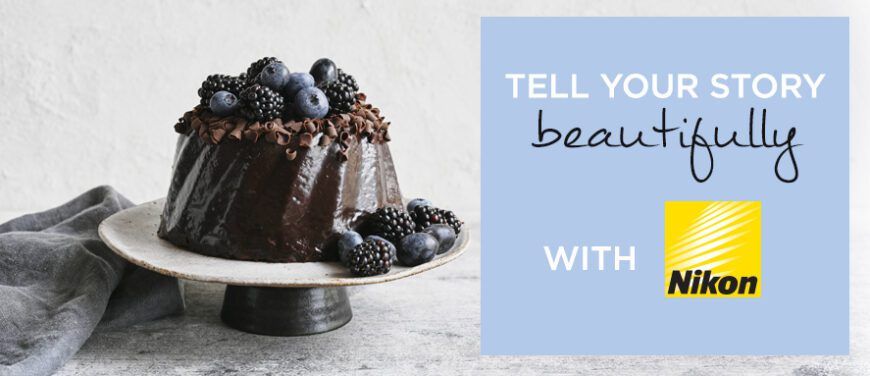 Food, it nourishes and even shares culture and history, plus it's delicious too! Capture food images beautifully or share your foodie adventures with insightful vlogs. Whatever your preferred method, get a head start with some tips from Food Photographer Andy Lewis. Andy makes use of some of Nikon's latest cameras and accessories to show just how simple it can be!
FOOD PHOTOGRAPHY TIPS
Lighting Matters: poor lighting can kill the shot, so make use of natural lighting or a nearby window to create beautiful effects. Shoot near a window that doesn't face direct sunlight as it will provide consistent lighting throughout the day. If sun streams through, use something to diffuse it like a white bed sheet. Have a camera flash handy? Check out Andy's tip below:
"I usually shoot with flash as I like to control the lighting to ensure it's consistent throughout the day and can be replicated if I am shooting over multiple days. I recommend using a separate flash head not directly connected to the camera."
Styling and Props: when styling, avoid reflective surfaces as you'll see yourself and the room appear in the image. Add textures like a linen tea towel or handmade plate to add dimension to your food image.
Find the Perfect Angle:

not all dishes look good from the same angle, so here's the chance to experiment with positioning and angles. When unsure how a dish is going to look its best, try a few angles such as a low angle, a 45-degree angle or an over the top (OTT) angle.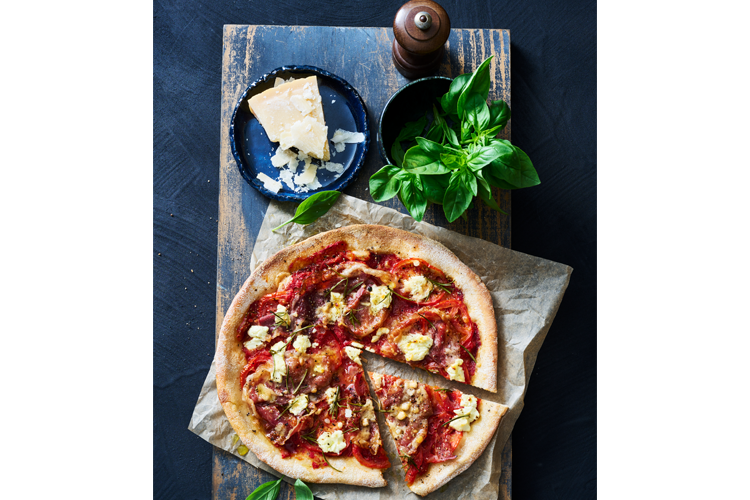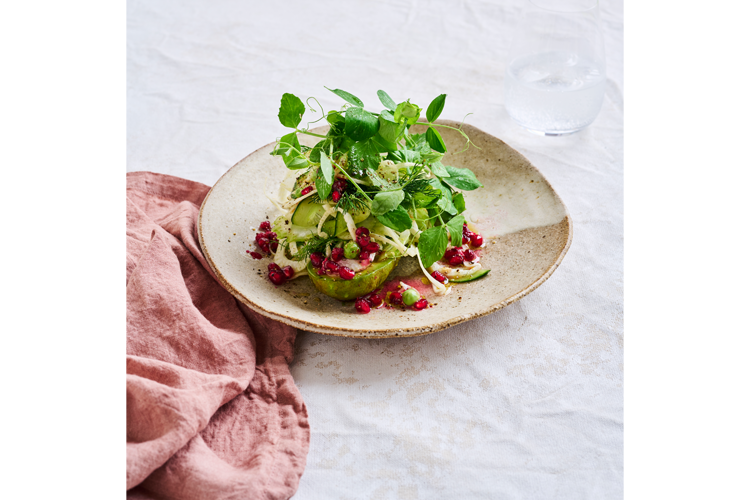 Experiment with different camera angles.
Consider Your Lenses: there are many lenses that can be used to meet your food photography goals. Create many shots of your food with Nikon's variety of lenses, Andy Lewis explains:
"Having a flexible lens like the NIKKOR Z 24-70mm zoom lens (JMA704DA) comes in handy when you're starting out as it gives you the freedom to change focal length quickly."
According to Andy, fixed lenses have less glass in their build, so they provide sharper and better-quality images:
"I recommend a standard lens like the NIKKOR Z 50mm (JMA001DA) as this is close to what your eye sees or the NIKKOR Z MC 105mm prime lens (JMA602DA) which is ideal for micro style photography, this will let you capture any close ups."
Want to know more? Check out Andy's top 10 tips for food photography in the video below.
FOOD VLOGGING TIPS
Make It Yours: how will your vlog stand out from the rest? Make sure your vlog is uniquely yours by following your passions. Whether you love baking, eating out or cooking diet-specific dishes, make it yours and your vlog will speak for itself!
Equip Yourself: say goodbye to your smartphone and be empowered with cameras and accessories from Nikon. Here's a Nikon camera bundle (VOK050XA) to kick start your vlogging, helping you shoot impressive footage from a compact and travel-friendly design:
Nikon Z 50 Mirrorless Camera
Records videos in 4K Ultra HD
Captures images with a 20.8MP sensor
Eye Detection Autofocus
2" flip-down touch screen
SnapBridge app compatible, enables instant sharing
NIKKOR Z DX 16-50mm Camera Lens
Perfect for many scenes from candid shots to portraits and wide-angle views
Vibration reduction technology
Easy-to-use control ring
Retractable design in lightweight and compact body
Get Comfortable in Front of the Camera: the best way to do this is by speaking to the camera like you would to a friend. Practise doing this before you film. Here's Andy's tip:
"What I love about Nikon's Z 50 Mirrorless Camera is that the touch screen can flip down to face you. This helps get your angle but when you're ready to record, remember to look into the lens."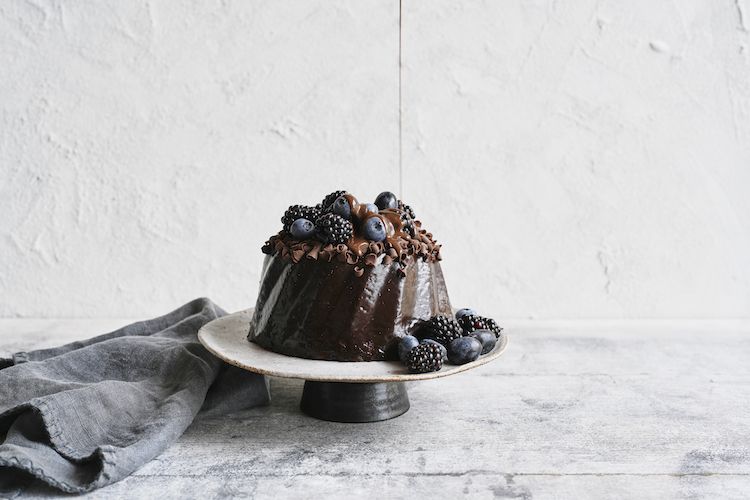 Invest in Extras: once you're serious about vlogging, it's worth investing in extra equipment that will transform your vlogging experience and quality. These include:
Microphone: use an appropriate microphone to capture your voice without picking up background noise. According to Andy, Rode microphones are a great item to start with to increase your sound quality.
Lighting: use balanced LED lighting, such as a ring light to ensure your footage remains consistent throughout the day or if you're filming over multiple days.
Vlogging Tripod: a tripod is great for producing steady shots. Opt for a vlogging tripod that is often lightweight, portable and easy to carry.
Get all the vlogging tips here. Click on the link below to watch all of Andy's vlogging recommendations.