How to Make Your Home More Sustainable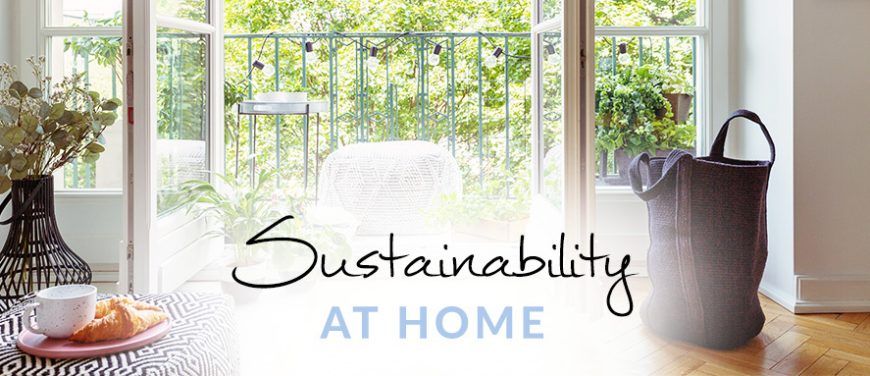 Protecting our environment, our livelihood and leaving behind a beautiful world for the next generation is the biggest topic of our modern time. Reducing usage, moving towards green living, conserving our natural resources and slowing down the effects of climate change is essential.
Australia is one of the highest producers of carbon emissions. The average Australian produces anywhere between 15 to 17 tonnes of carbon dioxide pollution per year. Unfortunately, that figure is excessively more than the recommended figure of 2 tonnes per person, per year, which would help keep global warming under 2 degrees Celsius by 2050.
Perhaps you're already sustainable in your daily life, or you've started with a few changes. If you're only just considering about making that sustainable switch, we're here to help you reduce your carbon footprint, one step at a time.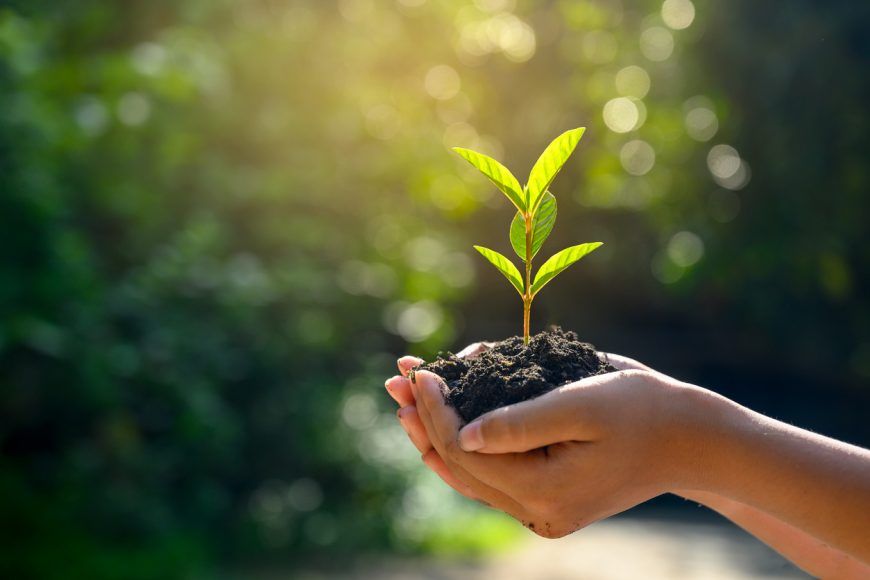 Use Energy & Water Efficient Appliances in Your Home
Introducing energy and water efficient appliances in your home is an adjustment in the right direction. By investing in more 'green' appliances, you'll see major improvements in usage and return for your money in the future. By upgrading or replacing your current fridges, dishwashers, washers and dryers with efficient models, not only will you be reducing energy and/or water consumption, your bills will be decreased as well.
5-Star Cooling with Electrolux
Lower your power bills and reduce energy consumption on the one appliance that's always on: the fridge. Boasting a 5-Star energy rating and using up to only 282 kWh/yr consumption, these Electrolux fridges are environmentally friendly with enough space for all your needs. Ideal for single, coupled or family households, choose from the 460L or 540L top mount models.
View Electrolux's 5-Star Fridges
Efficient Dishwashing with Dishlex
User convenience combines with efficiency in Dishlex's 13-place dishwasher that boasts a half load and several cooler water cycles. Wash and care for all your glassware with soft spikes that help keep your glasses stable, hence reducing breakages. Save water as this 4.5-Star WELS rated dishwasher only uses 11.6L of water per wash and has a 3-Star Energy rating with 282 kWh/yr consumption.
View Dishlex's Freestanding Dishwasher
Sustainable Large Capacity Washing
Wash larger family loads in one go while reducing your carbon footprint with the 10kg Asko front load washer. Boasting 15 wash programs with the choice to use cold and hot water, it makes perfect sense. Backed by a 5-Star Energy Rating and a 4.5-Star WELS rating with only 84L of water consumption per wash, this washer is friendly to both your usage and your wallet.
View Asko's 10kg Front Load Washer
Drying That Cares
Drying your clothes shouldn't cost the earth. This Fisher & Paykel 8kg Heat Pump Dryer boasts a
7-Star Energy Rating, so you can rest easy knowing your consumption is more efficient than ever. Choose from 13 dry cycles and ensure your clothes are cared for thanks to the lower air temperatures. And if that's not enough, the auto-sensing function prevents over-drying by monitoring moisture levels before automatically shutting down, saving you time and consumption.
View Fisher & Paykel's 8kg Dryer
How do I live in a more sustainable way?
– Ditch single-use items and replace them with re-usable variations such as straws, coffee cups, shopping bags, lunch containers, water bottles and even picnic ware.
– Go paper-free where you can. Set up to receive online bills and view online statements for your household utilities, phone bills, credit cards and other service providers.
– Use recycled paper, toilet paper and paper towels, the same goes for garbage bags.
– Reduce food waste. Only buy and cook what you will eat. Buy seasonal and local produce that does not use a lot of transportation energy.
– Cut back on meat. The meat industry is a large contributor to carbon emissions by way of feeding livestock, resources to care for them and the transportation involved. Limit meat to 1 or 2 days a week, your body will also thank you for it.
– Consider green transportation. Cycle to work, take public transport, walk or ride-share when you're going out. If it's within your means, a hybrid or electric vehicle will reduce consumption and money.
– Limit air travel and when you do fly, think about how you can offset the emissions.

How do I reduce my energy consumption?
– Switch off household appliances. Turn off the TV when you're not home, power off internet modems and speakers before bed, leave the kettle plug off until you need boiling water.
– Regulate the temperature in your home to reduce cooling or heating. In summer, dress in lighter layers, draw blinds to block out sunlight, open windows and plant trees around your home to maximise shade. During winter, layer up, seal draughts, use a blanket and only heat up a section of the house where there's people.
– Replace your light bulbs. Use LEDs (light-emitting diode), CFLs (compact fluorescent lights) and Halogen incandescent bulbs which all use anywhere between 20-80% less electricity.
– Wash clothes with cold water as this reduces the energy required to heat water.
– Use the clothesline and sundry instead of using the dryer.
– If you only have a handful of dishes, consider handwashing instead of running a half-load on the dishwasher.
– Upgrade your home appliances to energy-efficient models that have a 3-Star rating and above.
– Make use of sunlight: eat, work or read close by a window where the light is or take it outside if it's comfortable to.
– If possible, run the dishwasher closer to bedtime when there's less usage on the power grid, which doesn't have to work so hard.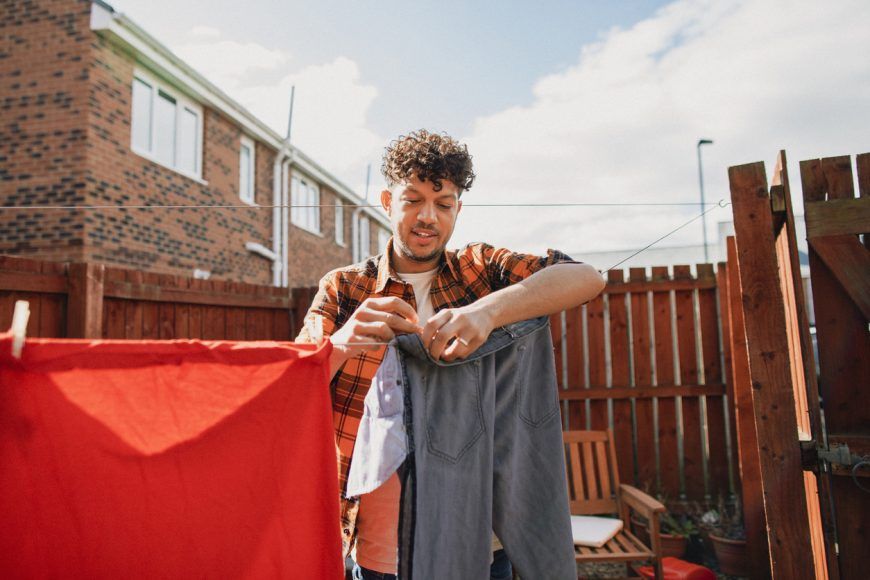 How do I reduce my water consumption?
– Install and use a water efficient showerhead.
– Fix all leakages in your home: all taps, toilets and even the water connections of your dishwasher and washing machines.
– Upgrade your appliances to water-efficient models. Products with a WELS star rating near a 5-star are considered a water efficient appliance.
– Run the eco function on your dishwasher and washing machine. Ensure you only operate the load when it's full.
– Take shorter showers, 4-minute showers are ideal.
– Don't leave the water running when washing dishes by hand. The same applies for when you're brushing your teeth.
– Choose the half flush when flushing the toilet.
– Water your garden with a watering can rather than a hose. This also ensures the water only waters your plants and not the paved sections.
– Use an outdoor broom to clean your driveway instead of hosing it down.
– Store cool drinking water in the fridge, this helps you eliminate the need to run the tap until you get cold water.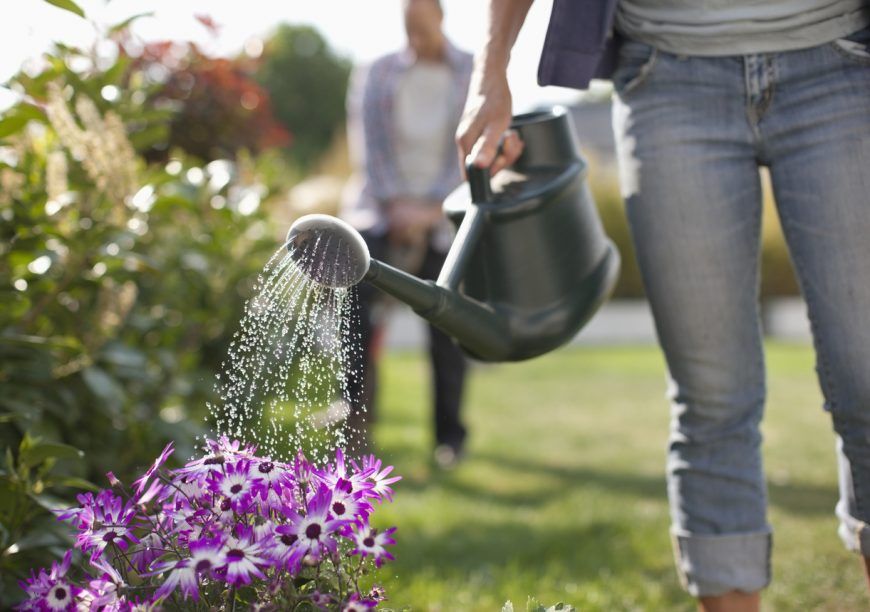 Reducing consumption, saving money on your bills and step by step, conserving the Earth's resources – adopting sustainable and green living practices is easier than you think. Once you get started, you'll love the feeling of saving not only the environment, but also leaving a beautiful world for all of us to enjoy.
Click here to view our eco-friendly laundry range

Click here to view our efficient kitchen appliances