How to: Pair Your Cheese & Meat with Wine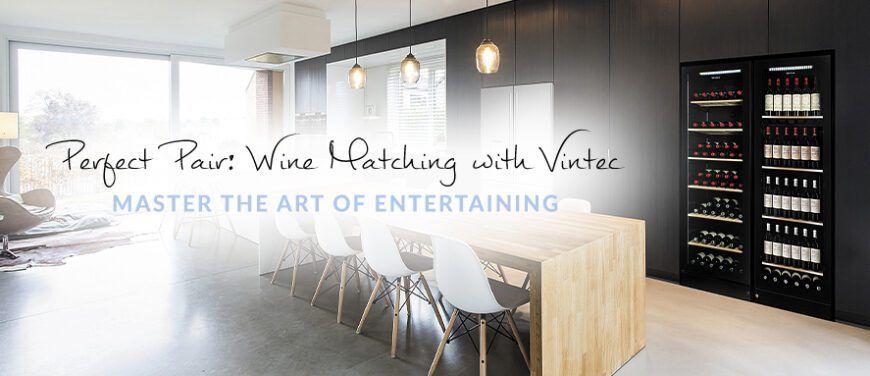 The invitations have been sent out, you're preparing your food menu and you need drinks to match your mouth-watering platters of food. To help you master the art of entertaining, we've teamed up with our friends from Vintec, who have shared their wine and cheese pairings and as well as wine and red meat matches.
Serving Drinks with Cheese
Sharing a light drink with cheese is always a great way to start a night. As you do so, it's best to serve the lightest tastes first. Below is a guide for cheese and wine pairing, starting with the lightest cheese with a gradual build up to the strongest cheese taste:
First thing's first, fresh cheese.
Fresh or soft cheese is best paired with fruity or floral wines such as:
Sauvignon blanc
Chenin blanc
Riesling…
And even beer!
Ease in with bloomy cheese.
Bloomy cheese are those which feature a thick skin and a soft centre like Brie and Camembert. Bloomy cheese are best served with:
Beer
An old shiraz
Or a strong chardonnay
Tantalise tastebuds with hard cheese.
Hard cheese are characterised by a very strong taste, an example being mature cheddar. Serve hard cheese with the below drinks:
An old and strong shiraz, chardonnay or cabernet
porto
or beaume de venise
Finish off with Blue cheese.
The last cheese that should be served or tasted from a cheese platter is Blue cheese. Strong in taste and smell, Blue cheese is best paired with a dessert wine or fortified wine.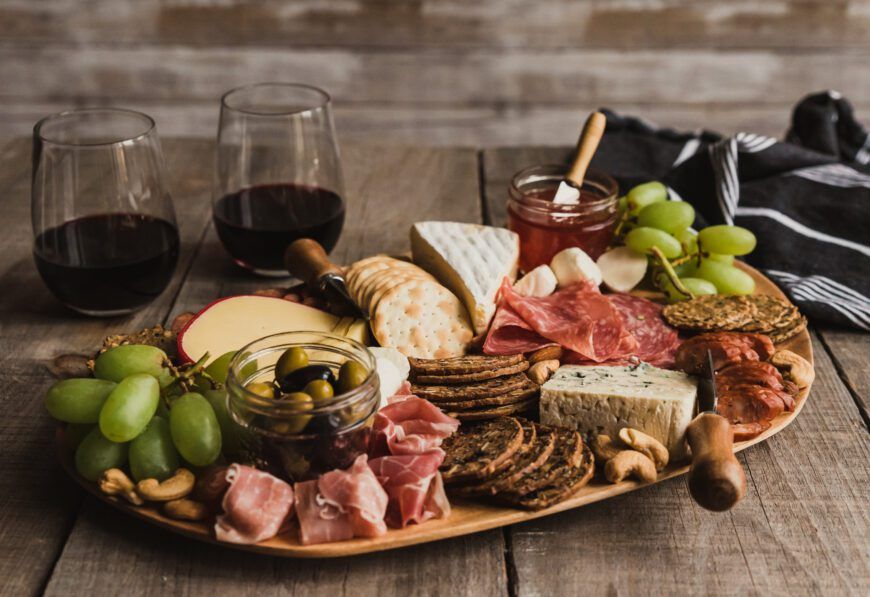 The Main Event: Red Meat with Wine
Whether you fry, roast, grill or BBQ your red meat, every type of red meat and every cut deserves the perfect match. To make entertaining easier, Vintec have developed a red meat and wine guide, which include:
White/rose
Light red
Medium red
Full bodied red
Beef (Round steak / roast, rump and sirloin)
Light / Medium Red: All the above cuts of beef are all best matched with a light to medium bodied red wine, which has a slightly higher acidity that will cut through the texture of the lean meat. Some of these light to medium red wines include a pinot noir from Burgundy or some cold climate wine from the Mornington Peninsula.
Beef (Rib eye, filet mignon, porterhouse and T-bone)
Full Bodied Red: For a delicious pairing, the above beef cuts deserve deep and flavoursome full-bodied red wines which feature high tannin. Penfolds' Grange Hermitage is a favourite to be paired with a porterhouse steak, however, for something more budget-friendly, Clonakilla's Hilltop Shiraz will also deliver on taste and flavour.
Venison
Medium Red: Often associated with the meat of deer, vension is a rich and gamey meat that is quite lean. Given its texture and taste, venison is best paired with a rustic medium bodied red wine. A medium red will help bring out the fruitiness of the wine and hide the gaminess of the meat. When serving venison, try it with a chianti or an earthy mourvedre.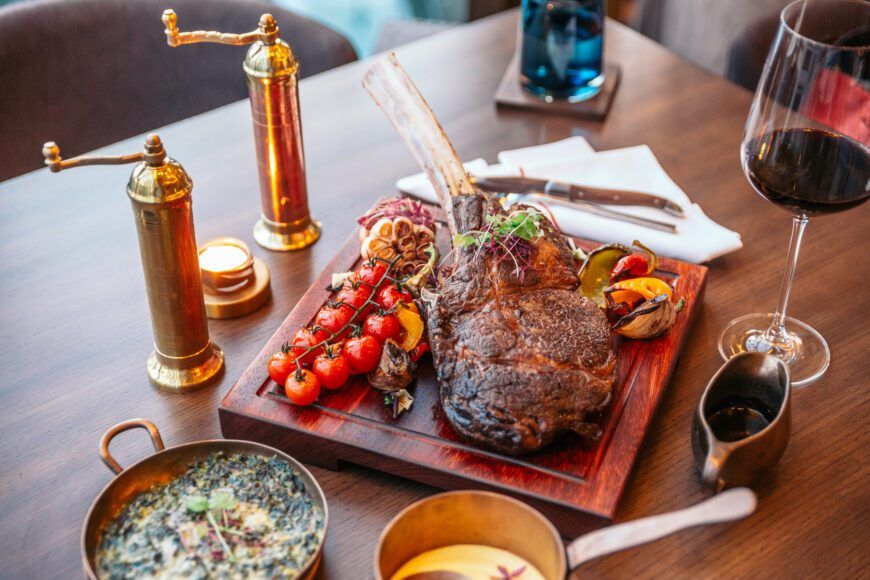 Lamb
Medium / Full Bodied Red: When compared with beef, lamb is a lot more delicate in flavour and therefore is perfect with a lighter wine. Choose medium bodied wines or bold reds with smoother tannins, an example being a young cabernet sauvignon from the Margaret River.
Veal
White/Rosé & Light Red: Veal is one of the few red meats that can be paired with a white wine or rosé, more so when the veal has been fried which helps maintain its delicate flavours. When serving veal, try a rosé of sangiovese, valpolicella, pinot noir or zinfandel.
Be Ready to Entertain!
The social season is upon us and with these wine, cheese and meat pairings, you'll have everything you need to be this year's most impressive dinner host. From soft drinks, wine, champagne or beer, with a wide range of bar and wine fridges, Vintec have all the solutions to help you store and serve at perfect temperatures. Whether you're upgrading or making your first cellar purchase, view Vintec's large selection of products, read reviews and find them at your local retailer, all in one place. To find your perfect fit, simply click on the link below.
FIND YOUR PERFCET WINE CELLAR