Introducing the AEG Matte Black Collection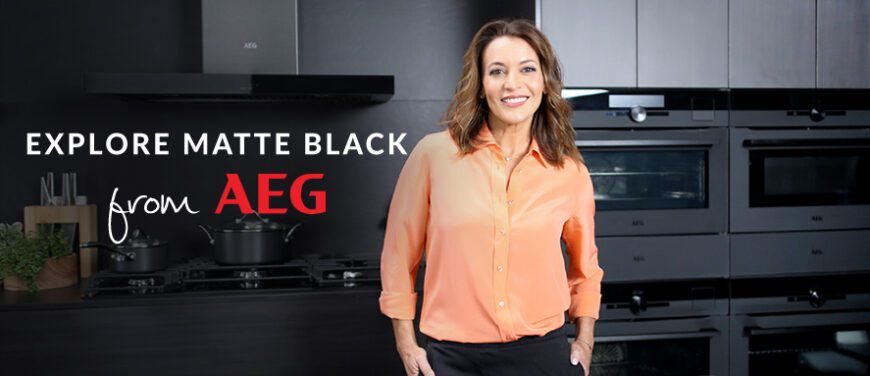 It's bold, beautiful and practical, AEG's Matte Black collection of kitchen appliances will stun in the modern kitchen. The use of Matte surfaces in home appliances has grown rapidly and it's no different for the cooking appliances that consumers have come to admire from AEG.
With superior materials and craftsmanship as well as sleek designs and seamless look, AEG's Matte Black is one every home cook will love. The Matte Black collection encompasses all elements of the kitchen, from ovens to microwaves and even warming drawers, ensuring your kitchen is one that's beautifully parallel. Below, we'll explore some of our hand-picked favourites from AEG's Matte Black and beyond, helping you fulfil all your kitchen dreams.

Professional Steam Cooking
Conquer home cooking with the versatile 60cm Built-In Steam Oven. Featuring a large 70L capacity, 25 cooking functions and an intuitive command wheel, this oven is ideal for any home cook. Master mealtime with the Assisted Cooking function and SenseCook food sensor. Add steam to your cooking for dishes that are deliciously tender and nutritious and bread that's soft with crispy crusts. This AEG steam oven boasts the unique Steamify function, which adds steam to your cooking based on your desired cooking temperatures – providing professional results minus the hard work!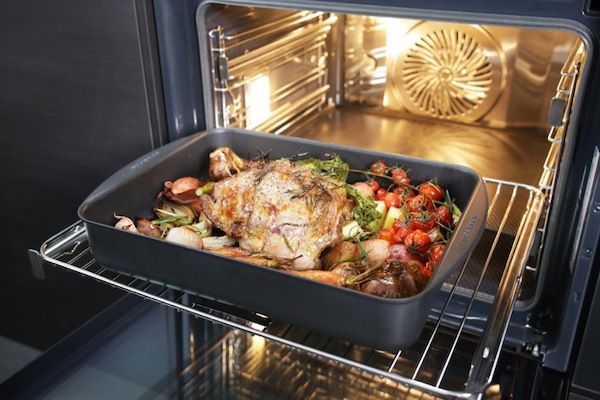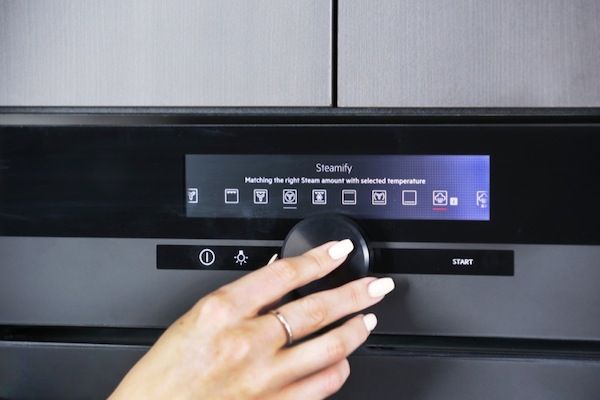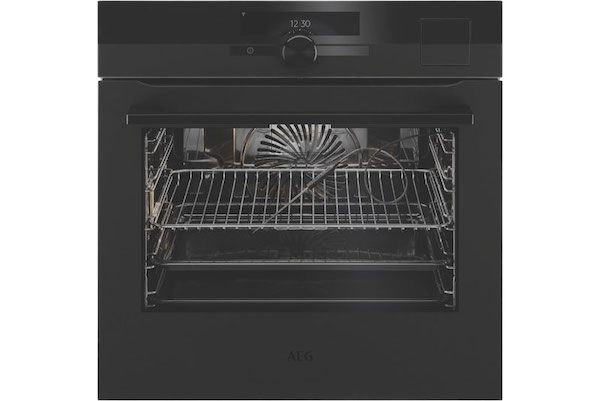 Effortless Induction
Enjoy an intuitive cooking experience with AEG's 80cm Induction Cooktop. Four cooking zones, a bridging function and automatic extraction via Hob2Hood makes this cooktop one you'll love to use daily. Achieve optimal heat conditions to fry your food to perfection with the SenseFry function – searing your steak, deep-frying chicken and whipping up a stir-fry is oh-so-effortless! Master everything on your menu with the SensePro wireless food sensor. Simply tell the cooktop what you're cooking and it measures the core temperature of your food, ensuring it's cooked right so, you can serve up restaurant-quality dishes.
Automatic Extraction
A fresh and welcoming kitchen without lingering odours is what we all want. Cook and clear the air effectively with AEG's 90cm Canopy Rangehood. Ideal for use with large 70-90cm cooktops, this rangehood features 4 fan speeds with a maximum extraction rate of 700m3/hr. As you cook on your AEG induction cooktop, this rangehood intelligently extracts thanks to the Hob2Hood function. With Hob2Hood, the integrated rangehood automatically powers on and extracts smoke and odours based on the cooktop activity, letting you concentrate on your cooking.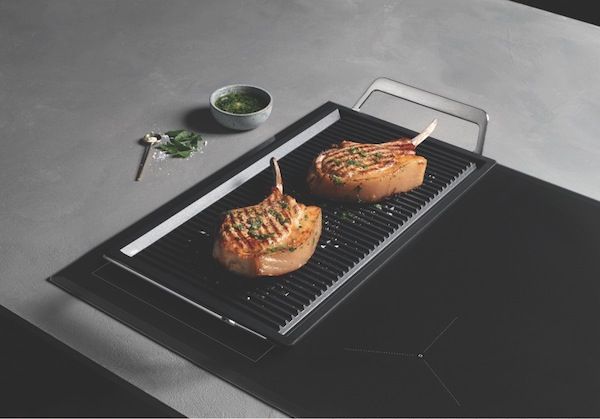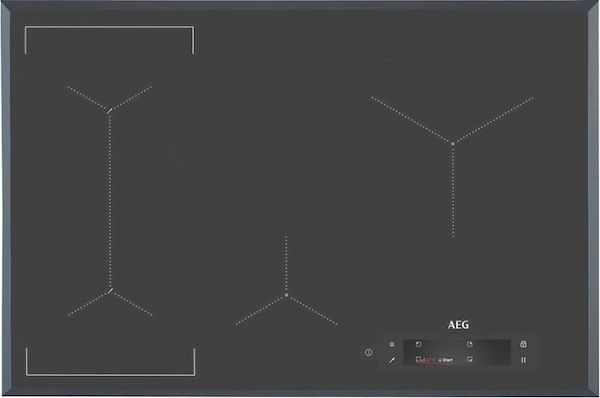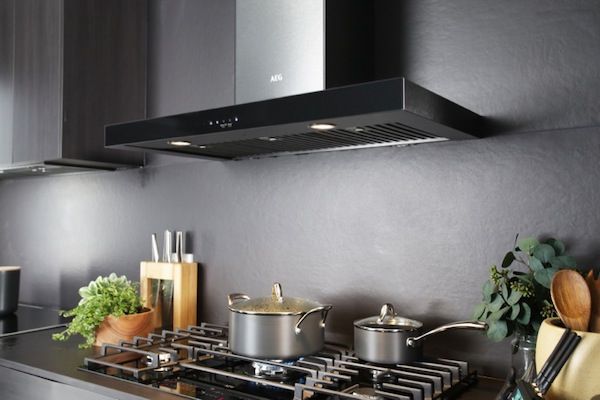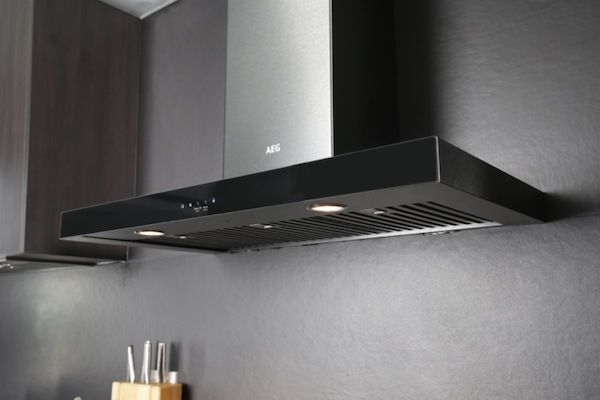 Combination Cooking Convenience
A compact, multipurpose cooking appliance, AEG's 77L Built-In Combi Microwave will transform how you create meals. Cook, bake, roast, heat and more with the 23 cooking functions and easily make adjustments with the intuitive control wheel. This combi-microwave is powered by SurroundCook technology, which uses a fan to provide even and consistent heat, so all your dishes are cooked with even results, inside and out.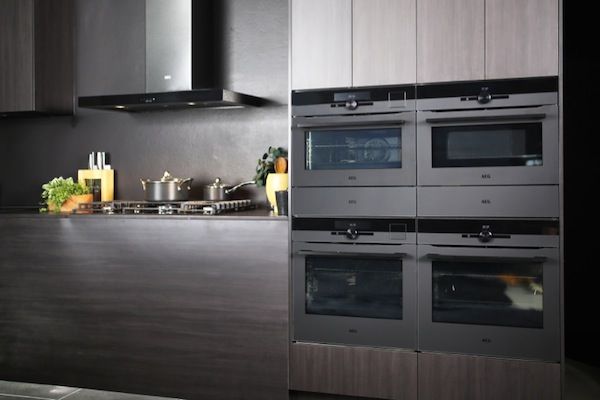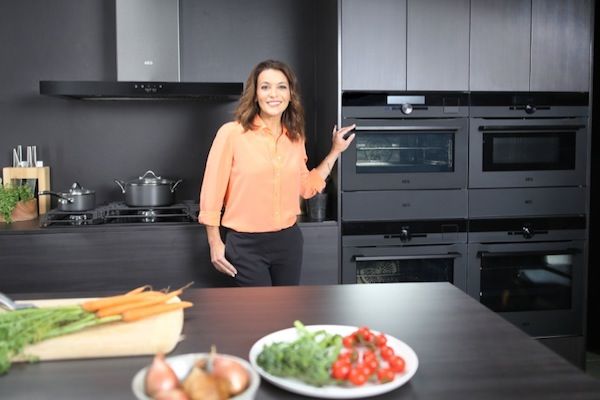 Ready to Serve
Keep plates warm before dinner, wrap your hands around a comforting cup of coffee and even prove dough prior to baking with AEG's 14cm Warming Drawer. This warming drawer features 6 place settings, easy control knob and a variety of settings to meet all your needs. Warm plates with the 60°C Plate Warming setting, let dough rise with Dough proving (40°C – 50°C) and even cook with Low temperature cooking (80°C). In a stylish Matte Black design, this warming drawer is a great addition in any kitchen.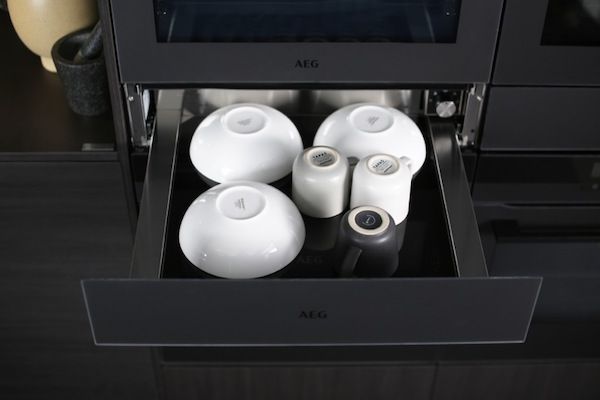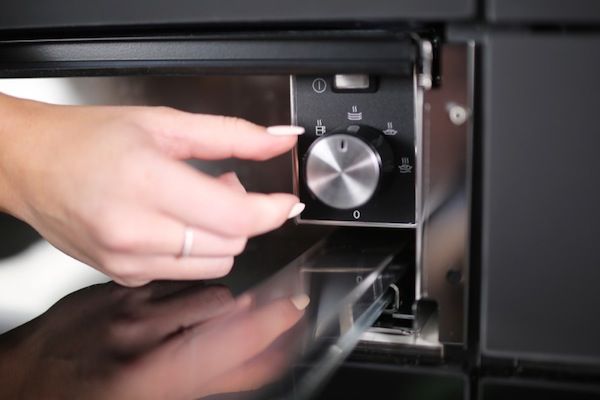 Black: The New Classic
Create the kitchen of your dreams with a suite of kitchen appliances in Black. Black kitchen appliances exude a timeless look for now and the future and provides endless opportunities to style your kitchen, your way. Whether you choose to add a pop of colour in cabinetry, use tones of vintage gold in your lighting fixtures, sinks and taps, whatever your personal preference is, Black is very accommodating.
The development of the new Matte Black range didn't happen in a day. Touching on design, materials, texture and the user experience, we had a Q&A with AEG's Global Design Director, Scott King. Check it out below.
Characterised by revolutionary design, function and cooking technologies, AEG's Matte Black and Black collection offers modern style with transformative home cooking capabilities. No matter what type of home cook you are, we know you'll fall in love with AEG's Matte Black.
VIEW THE RANGE