Popular Gifts This Mother's Day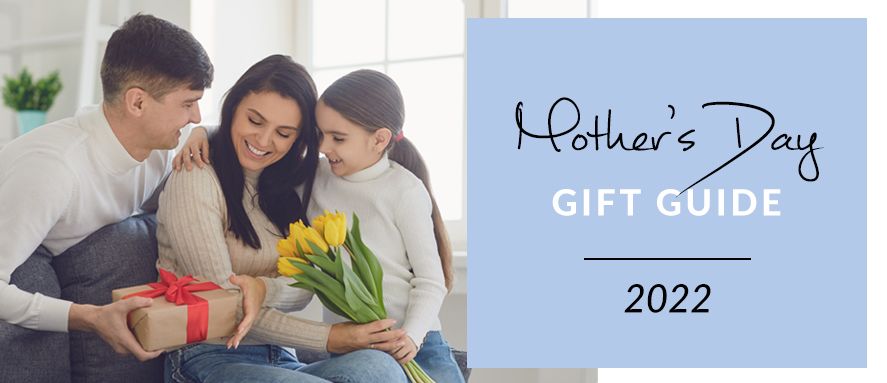 Mother's Day is a day of celebrating all the mums in the world, including aunties, grandmothers, godmothers, and all the mother-like figures. This Mother's Day, show her how much you really appreciate her and how grateful you are with a gift that she'll love.
Indulge mum with a new personal care item, let her embrace her creative side, update her kitchen, or give her the gift of portable audio. For some inspiration on your gift-giving journey, our 2022 Mother's Day Gift Guide is here to help.
Smooth and Straighten with Remington – S9880AU
With Remington's Proluxe You Adaptive Straightener, mum can straighten and style her hair with personalised heat settings. This straightener features a diamond-infused ceramic plate that is gentle on hair, and is powered by intelligent StyleAdapt™ Technology which has sensors to read and customise heat levels while straightening. Enjoy faster results with the 15 second heat up time, view settings on the LCD display and access previous programs with the memory function.
Picture Perfect with the Nikon Z fc – 851090
Capture the memories this Mother's Day and every other day with Nikon's easy-to-use and lightweight Z fc Mirrorless Camera. The camera boasts a 20.9MP sensor, 4K video recording and SnapBridge compatibility for simple sharing to smart devices. This Nikon camera bundle includes two lenses for versatile photography and videography. The NIKKOR Z DX 16-50mm standard zoom lens is great for capturing everyday scenes and portraits while the NIKKOR Z DX 50-250mm telephoto lens is perfect for up-close images thanks to its wide zoom range. The camera is available in 7 colours including White, Coral Pink and Mint Green, so there's one to suit mum.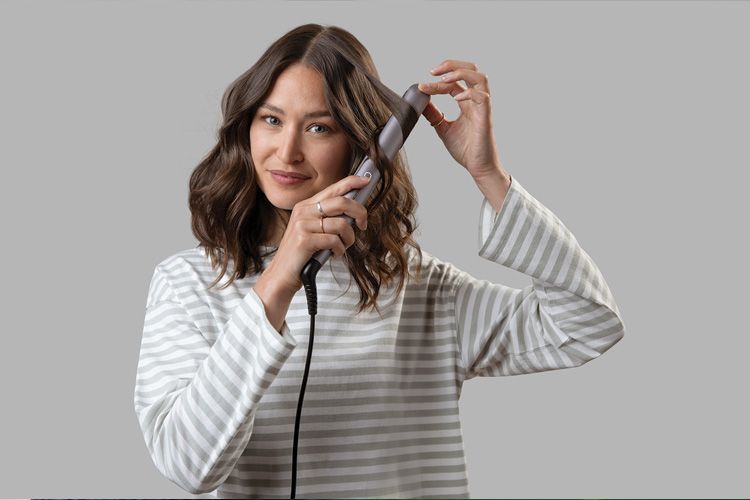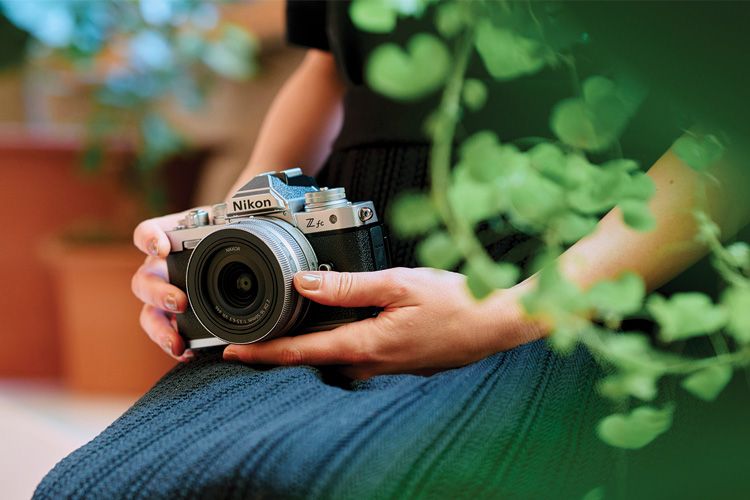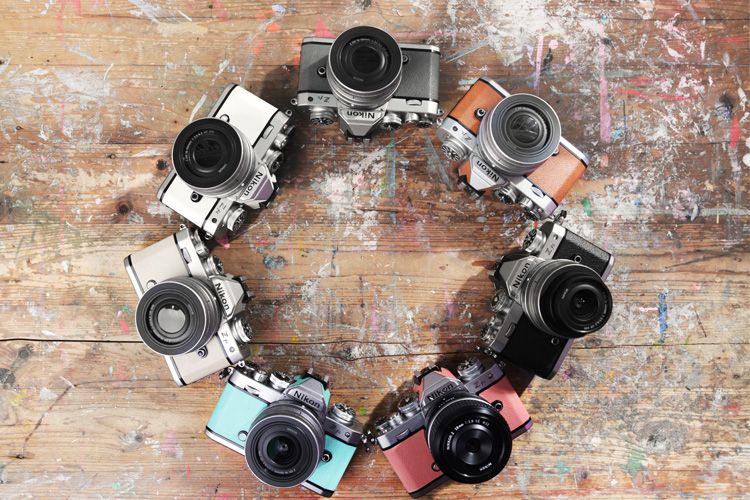 Craft a Cup with Sunbeam – KEM8007NG
Add a burst of colour to her morning routine with Sunbeam's new stunning Kyoto City collection which includes this vibrant 1.7L Kettle in Orange. In a beautiful design, this kettle features an easy fill push button lid, gentle glow illumination and it's available in other colours including White, Cream and Black. Pair it with the matching 4-Slice Toaster (TAM8004NG) for a stylish breakfast bundle.
Warm & Toasty with Sunbeam – TAM8004NG
Help kick start mum's day with perfectly toasted bread with Sunbeam's gorgeous 4-Slice Kyoto City Collection Toaster. In a bright Orange design, this family-friendly toaster features self-centring slots, 9 browning settings, subtle illumination when in use and a QuickCheck™ lever to enable a check of the toasting progress. This toaster is also available in other colours like White, Cream and Black and can be paired with the matching 1.7L Kettle (KEM8007NG).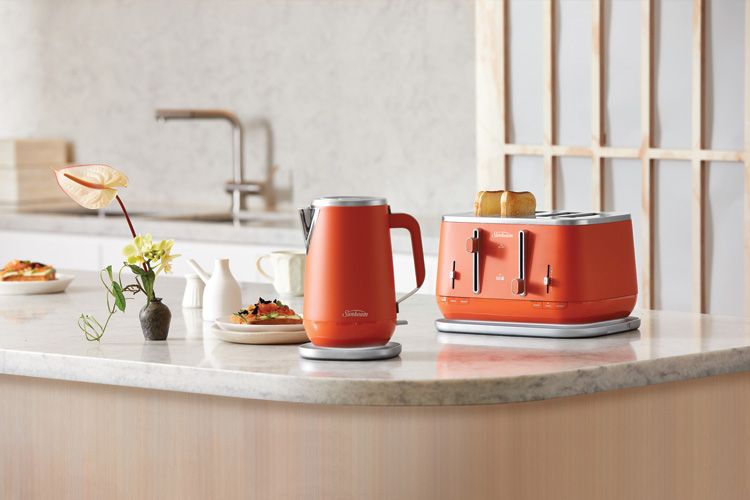 Music to Her Ears with Urbanista – STOCKPLUSRG
Treat her to some time alone with her favourite audio content with Urbanista's new and improved second-generation Stockhom Plus Wireless Headphones. These in-ear headphones deliver up to 20 hours of wireless listening time with touch and voice control for an easy user experience. Compatible with Apple and Android devices, Stockhom Plus has an improved microphone and splashproof design, which means mum can confidently listen to music and make calls even when it starts to rain.
Snap Happy with Instax – 87012
The Instax Mini 11 delivers instant prints, but not as you know it, with a high-performing flash and automatic exposure to ensure bright and clear images. A Selfie Mode and mirror makes it easier for mum to frame, check and capture selfies with you or her friends. The instant prints are great for all things crafting, making scrapbooks and for displaying around the home. The Instax Mini 11 is available in a range of colours including Blush Pink and Ice White so you'll find one to match mum's personal style.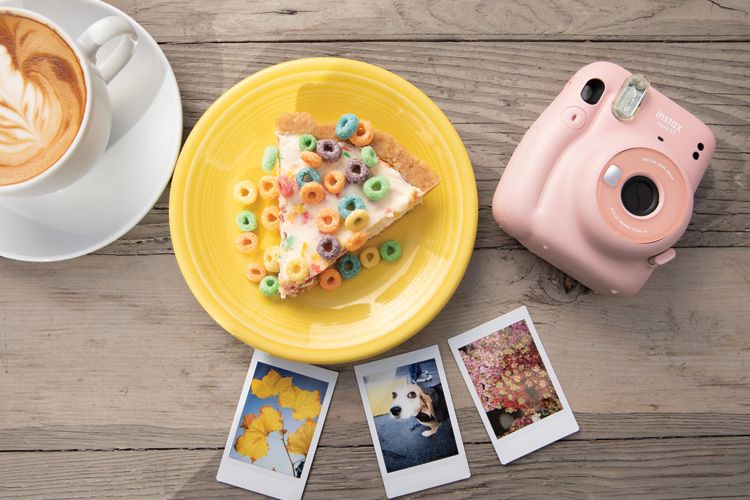 Make Mum a Delicious Meal
Treat mum to a sleep in or a day off from cooking with these simple and delicious recipes. For  breakfast, why not create some French Toast and serve it from the pan it's made in thanks to this recipe from our friends at Sunbeam. If you're offering to make lunch or dinner, enjoy the best of protein and healthy veggies with a Chicken Poke Bowl from Panasonic that can be prepared with the convenience of their microwaves.
French Toast
Serves 3-6
Prep Time: 5 Minutes
Cook Time: 6 Minutes
Appliance: Sunbeam DiamondForce™ Banquet Frypan
Ingredients:
1 cup milk
½ cup cream
6 eggs, lightly whisked
½ cup caster sugar
1 tsp vanilla extract
Pinch of nutmeg
12 x 2cm-thick slices Vienna
loaf bread (2 loaves)
Selection of fresh berries
Method:
Combine the milk, cream, egg, sugar, vanilla extract and nutmeg in a bowl.
Pre-heat the Sunbeam DiamondForce™ Frypan on MIN/MED. Dip each bread slice, 1 at a time, in the egg mixture and place into the frypan. Cook for 2-3 minutes each side or until golden brown. Transfer to serving plates or serve in the frypan.
Serve with fruits, maple syrup and mascarpone.
Cook's Tip: Serve on the banquet frypan for that extra wow factor, with seasonal berries such as blueberries, strawberries, and cherries.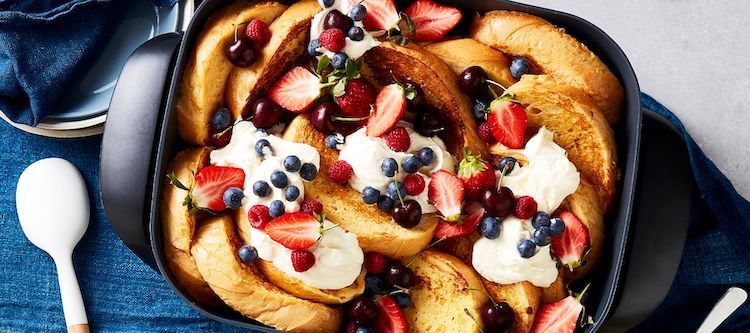 Chicken Teriyaki Poke Bowl
Serves 2
Prep & Cook Time: 45 Minutes
Appliance: Panasonic 34L 1000W Inverter Microwave
Ingredients:
Rice
200 g sushi rice
350 ml water
1 tbs rice wine vinegar
½ tsp caster sugar
Chicken Teriyaki
2 chicken thighs
2 tbs light soy sauce
1 tbs caster sugar
1 tbs mirin
1 garlic clove minced
Others
200 g sweet potato
1 tbs vegetable oil
sea salt
cracked black pepper
½ cucumber finely sliced
½ avocado sliced
1 cup edamame
1 tsp black sesame seeds
Method:
Peel and cut the sweet potato into bite sized pieces. Place into a bowl with oil and season with salt and pepper, toss thoroughly to combine. Set aside.
Chop the chicken thighs into bite sized pieces. Place into a bowl with soy sauce, caster sugar, mirin and minced garlic. Stir thoroughly and set aside to marinate.
Place the rice in a large glass or ceramic bowl, wash and drain with tap water until the water turns clear. Soak the rice in 350ml water for 10-15 minutes. Cover partially with lid and place bowl at the centre of the glass tray. Turn the dial to select auto cook program 12, Rice. Press the dial to confirm the program. Press Start button. Stir at beeps, at the end of the cooking, let stand 5 to 10 minutes, covered.
Place a sheet of non-stick baking paper over the enamel tray. Place chicken pieces on one half of the enamel tray and sweet potato on the other half, spread out so everything is in a single layer. Put the wire rack onto the glass dish in the oven and place the enamel tray on top of the rack. Selection Combination menu 1, and dial in 10 minutes.
Once the chicken and sweet potato have cooked, Season your rice with rice wine vinegar, sugar and a pinch of salt. Stir well to combine and spread out onto a plate to cool slightly.
To assemble, place rice into a bowl, top with avocado, cucumber, edamame, sweet potato and chicken. Finish with a sprinkle of black sesame seeds.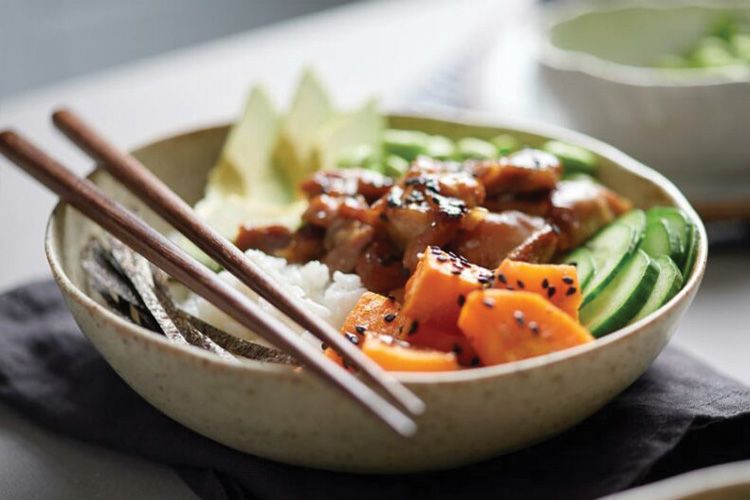 Recipe from: TheIdeasKitchen