Quick, Easy & Juicy: Russell Hobbs' 3-in-1 Juicer Blender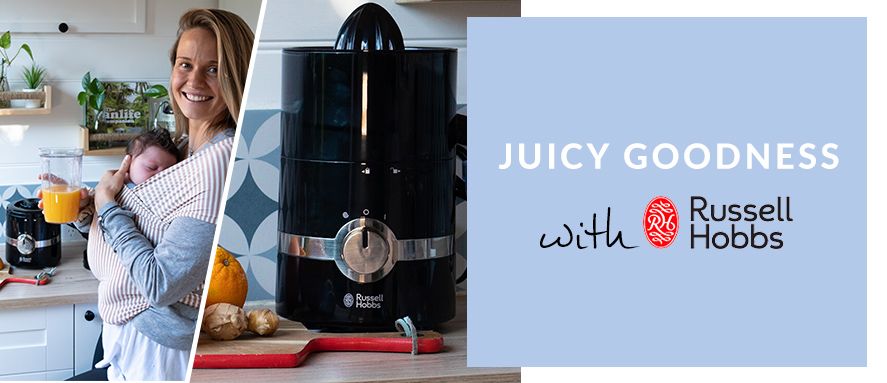 Every day is an adventure when you're on the road, just ask Luke and Claire from popular Instagram page @vanlifestraya! Making the most of life on the road also means ensuring you get the most out of everything – even if it's the blender. We sent Russell Hobbs' 3-in-1 Juicer Blender to Luke and Claire to test out. Curious to see how it performs? Check out Claire's review below: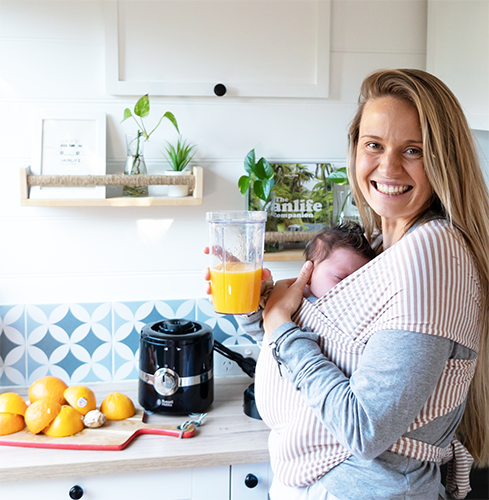 I recently got my hands on the new Russell Hobbs 3-in-1 Juicer Blender and have been excited to try it out. I really love these combo appliances, simply because they can do so much in a small unit, and you don't need to buy loads of different appliances for each functionality.
Because it's a 3-in-1, this blender is great for smoothies, soups, juices, pretty much everything. And if you're a new mum like me, it's also great for purees, so it's going to be handy once my little guy Beau starts moving onto solids.
So, if you're a fan of healthy smoothies and fresh juices like me, then this compact machine could definitely be your new best friend.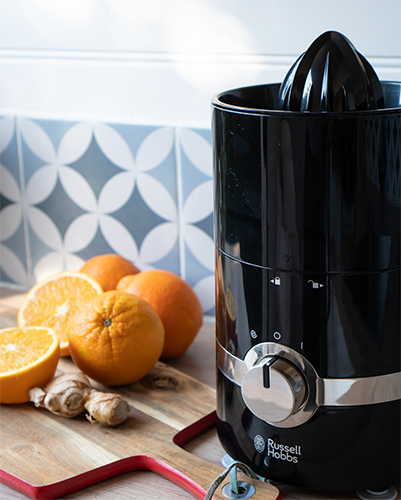 I decided to test it out by making some fresh orange juice. The juicer element was really powerful and in a matter of seconds I had fresh orange juice! I then switched the appliance to blender mode and added some ginger to it, as it's anti-inflammatory which is great for the immune system, plus it gives it a nice kick. And voila, in a couple of minutes I had delicious, fresh and healthy orange juice!
What's also great about this juicer-blender is the easy clean up afterwards. As most of the parts and accessories are dishwasher safe, you can just put them straight into the dishwasher, making it a fabulous time saver too. Perfect!
Stay in the loop with Claire, Luke and baby Beau's adventures on their Instagram page @vanlifestraya. Plus, don't forget to follow us on Instagram @nationalproductreview to be the first to know about all the latest content, giveaways, recipes and more!