Refresh Your Home Living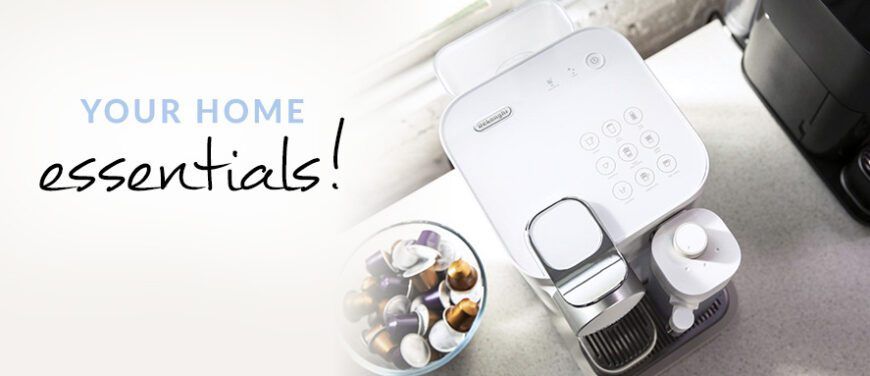 Autumn, it's the best time to resettle into your home space and get reacquainted with life indoors.
Whether you're having an extended homestay, or you need to update some of the household appliances for the new season, we've got you sorted with our top picks.
Home Entertainment
Get cosy and stream latest releases, watch the news or spend a night playing games with the newest TVs from Samsung. The Series 8 Ultra HD and the Q-Series QLED TVs lets you enjoy all the classics and new favourites in stunning 4K Ultra HD resolution, alongside a host of other features including Ambient mode – so your TV transforms into a work of art when you're not watching.
Film buffs and gamers will love the Film and Game Mode that will keep you entertained for hours. Featuring smart and voice-assisted control, you'll never have to leave your sofa to change settings. In a stunning bezel-less design, what's not to love about these new Samsung TVs? Select from various designs and sizes to match your home entertainment décor.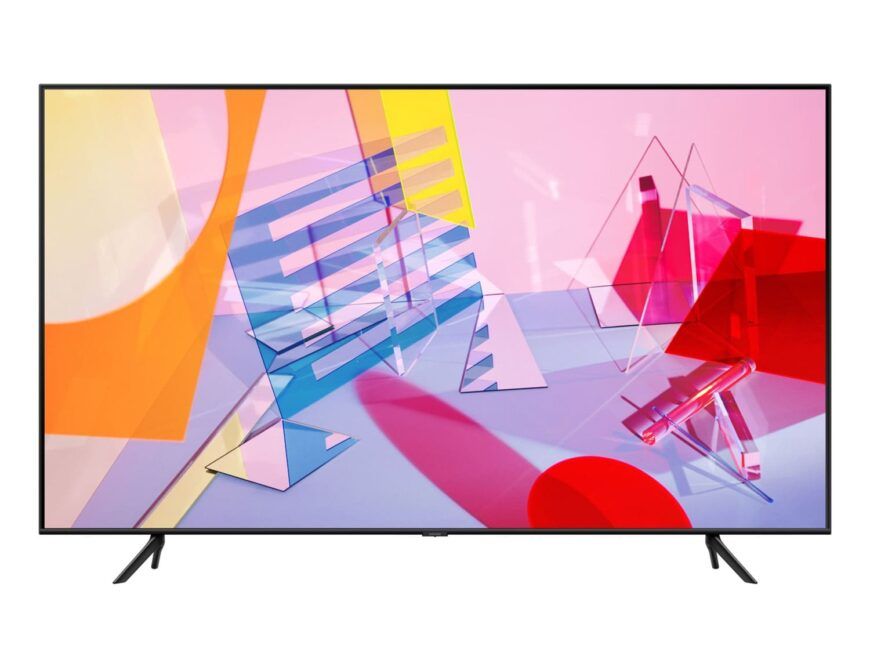 Samsung's new Q-Series QLED TVs boasts amazing visuals in a stunning design.
Sensational Sound
Ditch the portable speaker and headphones and turn up your home audio experience with a new soundbar! Don't just hear sound, be immersed in it every time you're watching an action film, reliving a live match or simply just enjoying your favourite playlist. Samsung's Series 9 Soundbar brings music to your ears with its powerful 512W power with True Dolby Atmos audio. The front, side and up-fired speakers makes every moment more enjoyable than ever.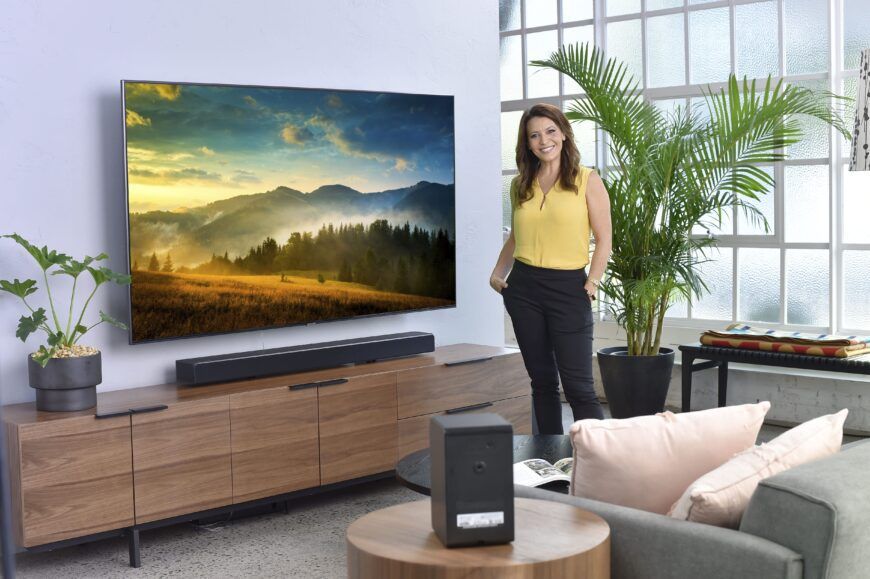 Enjoy surround-like sound from a beautiful design with Samsung's Series 9 Soundbar.
Café-Quality at Home
Power up your morning or spend a lazy afternoon at home with a barista-style coffee. Challenge your inner barista with Delonghi's range of coffee machines. Grind fresh coffee beans and brew 2 Espresso cups simultaneously with the Delonghi Dinamica Plus Fully Automatic Coffee Machine.
If you're short on time, create the perfect cup with a Nespresso capsule and craft popular blends such as an Espresso and Cappuccino with the one-touch control in the Delonghi Nespresso Gran Lattissima Coffee machine.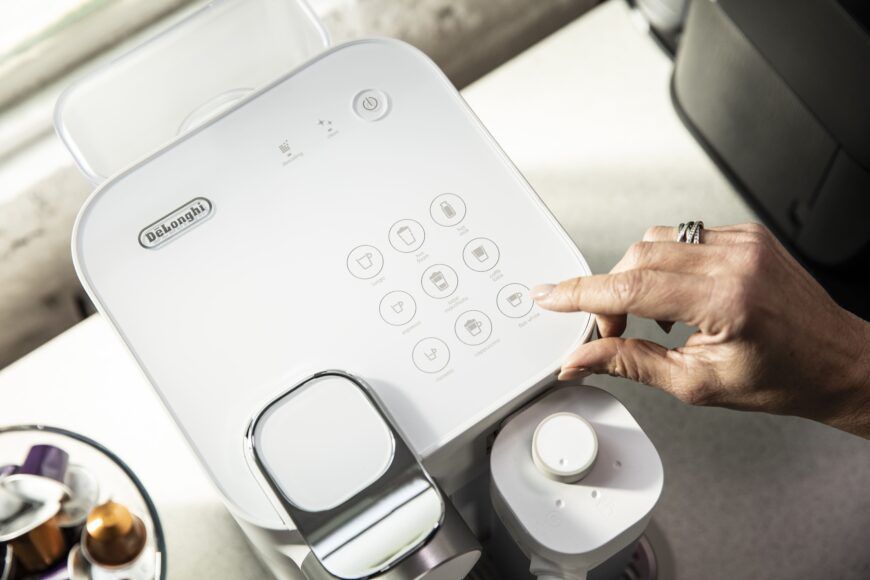 Delonghi's Nespresso Gran Lattissima offers simple operation & café-quality coffee.
Increase your Vitamin Intake
Now's the best time to ensure you're fit and healthy to battle any illness with a fresh home-made juice or smoothie. A crowd favourite, Breville's 3x Blucier Pro lets you blend and juice all with the one base – saving you precious bench space!
Blend drinks with 5 functions to choose from, including 'Green Smoothie', 'Smoothies' and 'Frozen Cocktail'. If you want a refreshing juice, just swap the jug with the extra-large juicier chute and choose from 10 speed settings to juice your favourite fruits. Never again do you have to leave the house for a delicious blend!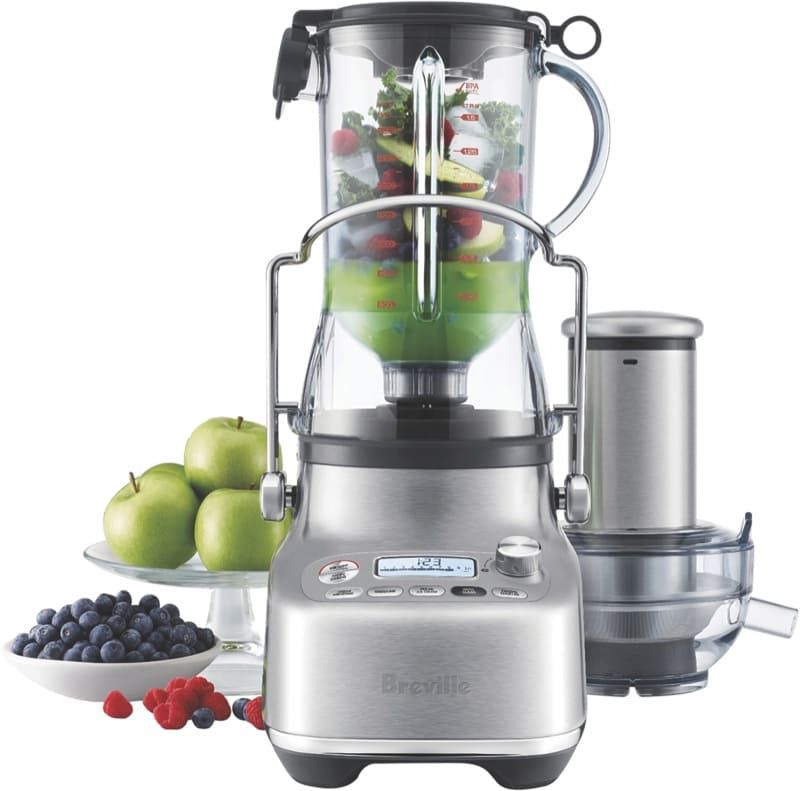 Breville's 3x Blucier Pro lets you blend or juice from the one base.
Beet The Blues!
If you needed an extra kick of inspiration, find it here in this Blucier juice recipe:
Prep: 10 minutes
Serves: 4
Ingredients:
• 250g blueberries
• 250g (approx. 2) medium pears, quartered and cored
• 100g (approx. 5) ice cubes
• 45g (approx. ½) peeled lemon
• 300g (approx. 2) zucchini, top removed
• 220g (approx. 2) medium beetroots, stalk trimmed
Method:
1. Add blueberries, pears and ice cubes into blender jug and attach to juicer spout.
2. Turn variable speed dial to Speed 1 and juice lemon.
3. Increase to speed 6 and juice zucchini.
4. Increase to speed 10 and juice beetroots.
5. Remove juicer attachment and place blender jug onto motor base. Close lid securely.
6. Select Green Smoothie Program. Serve immediately.
Breathe Easier
Stay comfortable all day long and ensure your air quality is fresh with Panasonic's Reverse Cycle Spilt System Air Conditioner. Not only does the air conditioner cools you down or warms you up, it also features an air purification system.
Using the nanoe™ X air sterilisation technology, this air conditioner eliminates bacteria, viruses, allergens, pollens and mould in your home. It also deodorises, keeping your indoor air quality fresh and clean. Smart controlled, this air conditioner is compatible with Google Assistant and Alexa, so you can use your voice via existing smart devices to control your cooling and heating.
Clean Home, Happy Home
Banish all traces of dirt and dust and ensure your home's clean and stress-free with Bissell's versatile PowerFresh® Slim Steam Mop. A unique 3-in-1 design, the steam mop can be used as an upright steam mop, an extended reach surface cleaner and as a portable handheld steam cleaner. It's so simple to use, even the kids would want to try it out!
Clean all surfaces of your home from the floor to the ceiling fan and window with just the one device. The best part? The PowerFresh® Slim cleans naturally using only water and no harsh chemicals whilst eliminating 99.9% of germs and bacteria.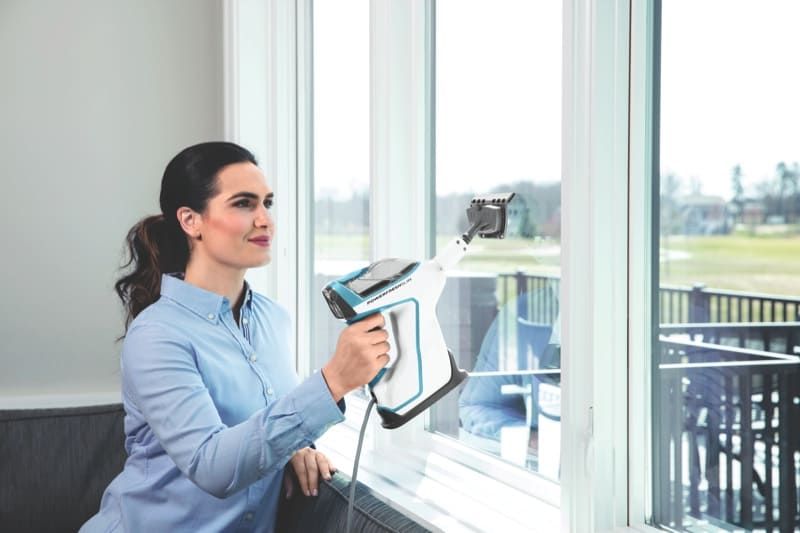 Clean all corners of your home with the Bissell PowerFresh® Slim Steam Mop.
Whether it's just you and your spouse or you've got the whole family inside the home, ensure everyone's well-being with our top home essential picks. Click on the link below to view all featured products, view images, read reviews and find your local retailer today!
VIEW OUR HOME ESSENTIALS