Strawberry Cheesecake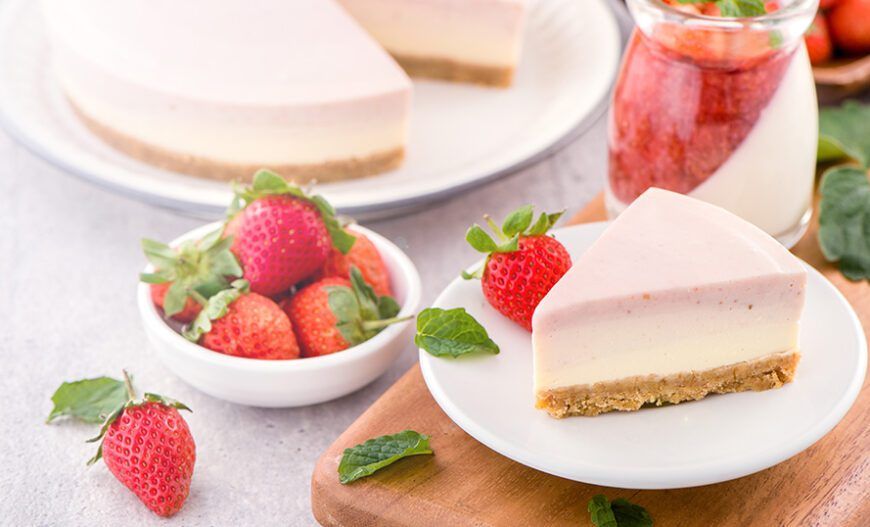 INGREDIENTS
250g Arnott's Marie biscuits crushed
125g butter melted
85g jelly crystals
2 tsp gelatine powder
1 cup boiling water
175ml Carnation evaporated milk
250g cream cheese
2/3 cup sugar
1/2 cup fresh strawberries pureed
1 punnet fresh strawberries *to decorate
METHOD
Step 1.
Mix biscuit crumbs and butter.
Step 2.
Line the base and sides of a large cheesecake pan with crumb mixture. Refrigerate until set.
Step 3.
Combine jelly crystals, gelatine and boiling water and mix well. Place in fridge.
Step 4.
Beat cream cheese and sugar until smooth. Add strawberry puree and strawberry jelly mixture. Mix well.
Step 5.
In a clean bowl, beat milk until thick. Add jelly mixture and cream cheese, and combine well.
Step 6.
Pour mixture into biscuit base and place in fridge to set.
Step 7.
When firm, gently top with fresh strawberries.
Serves 8