Tefal's Cook4Me Vegetable Ramen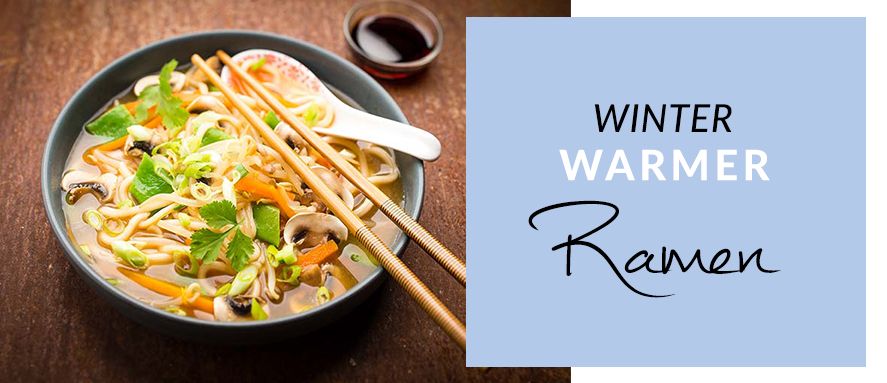 The cooler weather has kicked in and what better way to keep yourself and the family warm and healthy than with some hot vegetable ramen. This ramen is prepared and made in minutes with help from the Pressure Cooking function of Tefal's Cook4Me+ Pressure Multicooker. Check out the recipe below!
Cook4me+ Vegetable Ramen
Serves 4
Difficulty: Very Easy
Prep Time: 15 minutes
Cook Time: 6 minutes
Ingredients:
700 g pre-cooked ramen
400 g carrots, peeled and cut into sticks
100 g beansprouts, washed
2 spring onion(s), washed and thinly sliced
250 g button mushrooms, washed and thinly sliced
120 g runner beans
1200 ml vegetable stock (or water)
1 tsp chilli sauce
4 tbsp coriander, washed and chopped
Method:
Prepare the ingredients.
Put all the ingredients except the ramen and coriander in the pan.
Cooking time: 6 minutes with the Pressure Cooking function.
Add the ramen and coriander. Put in "simmer" mode for 2 minutes.
Recipe by Tefal