Tips and Tricks for Mounting Your TV To The Wall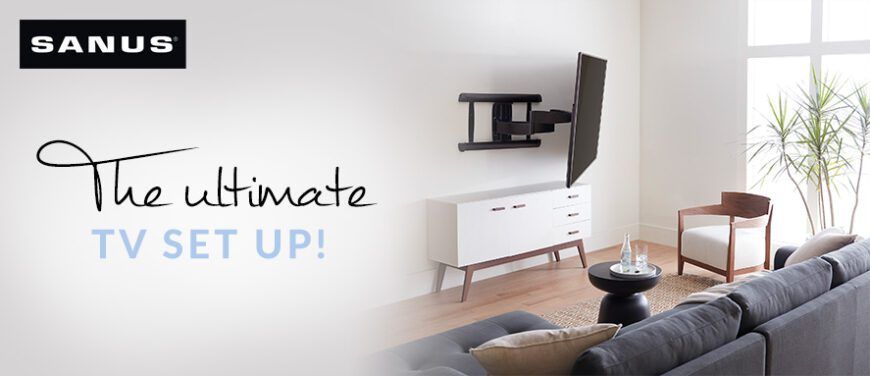 Have you upgraded your TV or maybe you've up-sized to something bigger for blockbuster viewing? The question that remains is, how do you set up your TV?
While you may choose to mount your TV on its feet or atop an entertainment unit, wall mounting your TV actually offers greater flexibility for viewing. Known for providing optimised viewing, wall mounting also safely allows viewing with the TV securely in place, preventing accidental bumps and falls. Wall mounting helps keep a clean and clutter-free entertainment area, leaving space for other components such as soundbars and speakers.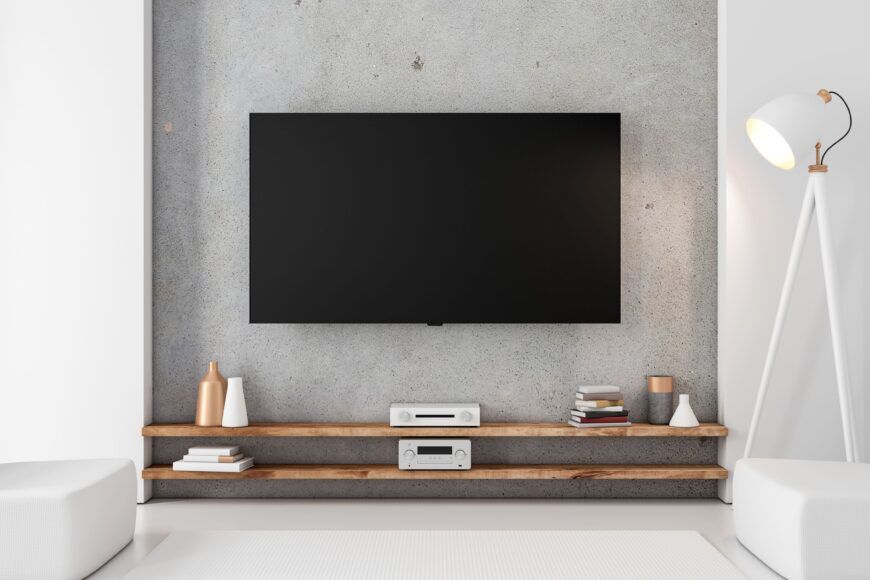 There are a wide range of wall mounting options to choose from to accommodate your viewing needs. Choose from Fixed, Low-Profile or Full-Motion TV mounting. If you're unsure which wall mount option is for you, we're here to help.
WALL MOUNTING OPTIONS
Perfect for daily enjoyment, "Fixed" TV mounting offers simple wall mounting with the bonus side-to-side slide function. With the ability to wall mount TVs up to 80-inch in size, Fixed TV mounts place your TV on the wall like a piece of art.
If you prefer eye-level viewing with the stability of wall mounting, "Low Profile" TV mounts are the solution. Suitable for TVs up to 90-inch in size, enjoy every day viewing with the added option to slide your TV side-to-side when you need to.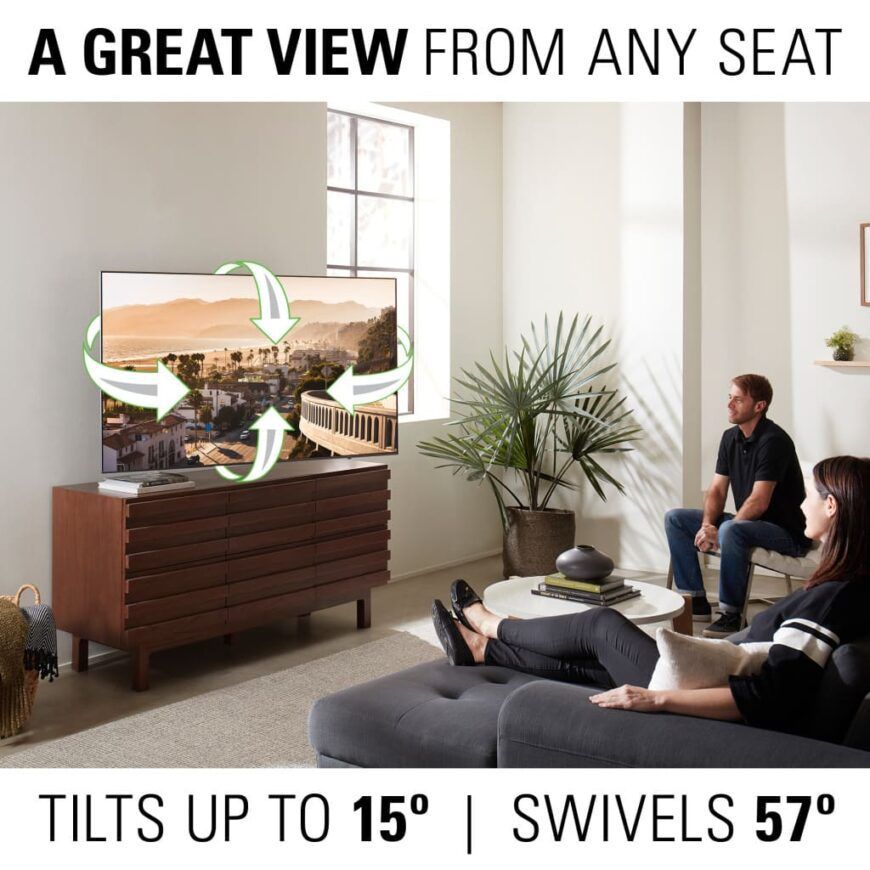 Image credit: Sanus
For full flexibility,
"Full Motion" TV mounts
can accommodate large TVs up to 90-inch in size and allow generous angle of movement. Swivel your TV left or right up to 57°. Not only can you swivel the TV to the left or right, you can extend the TV up to 28-inch from the wall, getting it closer to you. Alternatively, you can choose to tilt the TV upwards or downwards to suit viewing conditions – this is ideal when sunlight enters the room.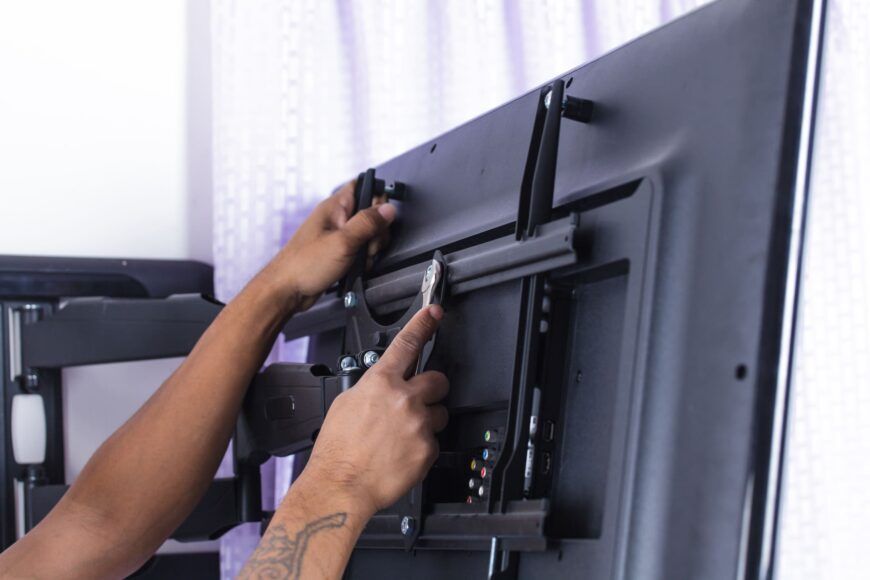 Contrary to popular opinion, wall mounting your TV is simple, with a few steps between set up and completion. Our range of Sanus TV mounts offer a 3-step installation process that is an easy D-I-Y project. In the space of 30 minutes, you could have your TV wall mounted ready for optimal viewing whilst also improving the look and feel of your home.
VIEW TV WALL BRACKET RANGE