Tips To Reduce Your Water Use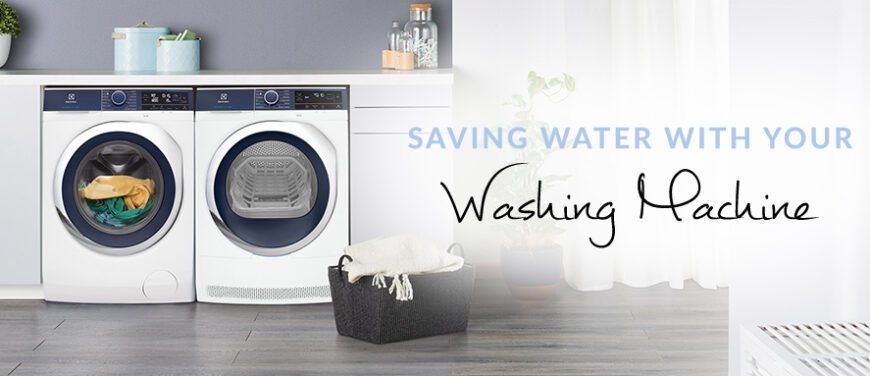 If you drink water straight from the kitchen tap, freely wash your hands when you need to and can have a shower or a bath daily, then consider yourself lucky! Water is an essential part of a healthy life and unfortunately, for so many people in developing countries, water is a scarce resource.
UN Water estimates that over 2.2 billion people worldwide are experiencing high water stress. This can be attributed to a wide range of factors such as physical shortage, institutional failure or a lack of adequate infrastructure. On 22 March 2021, World Water Day is celebrated to honour the importance of water and raise awareness of the global water crisis.
While change doesn't happen in one day, there are many individual steps you can take around the home to ensure you and your family can reduce usage and preserve water. Did you know that washing machines commonly use up to 12% of your household water usage 1? In this article, we'll show you how you can save on your water usage with your washing machine.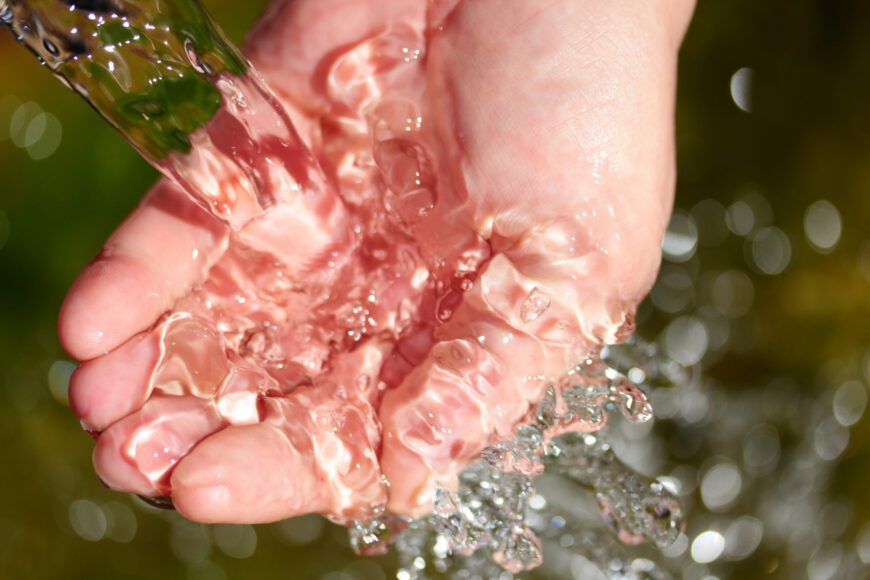 1. Aim Higher: Water Efficiency
Inspect the Water Rating on the washing machine before you buy. If you're deciding between two models, choosing the washing machine with the higher star rating means improved efficiency and lower running costs. Even a difference of one star can make a huge difference, potentially saving you hundreds on your water bill. The recommended minimum rating for an efficient washing machine is 4-Stars for Water and 3.5-Stars for Energy.
2. Choose a Front Loader
When purchasing your next washing machine, opt for a front load washing machine instead of a top load washing machine. According to CHOICE, a front load washing machine can save up to 70% of water over its lifetime when compared to top load washing machines 2. If water saving is top of mind or you live in a dry region, a front load washing machine will pay itself off in savings.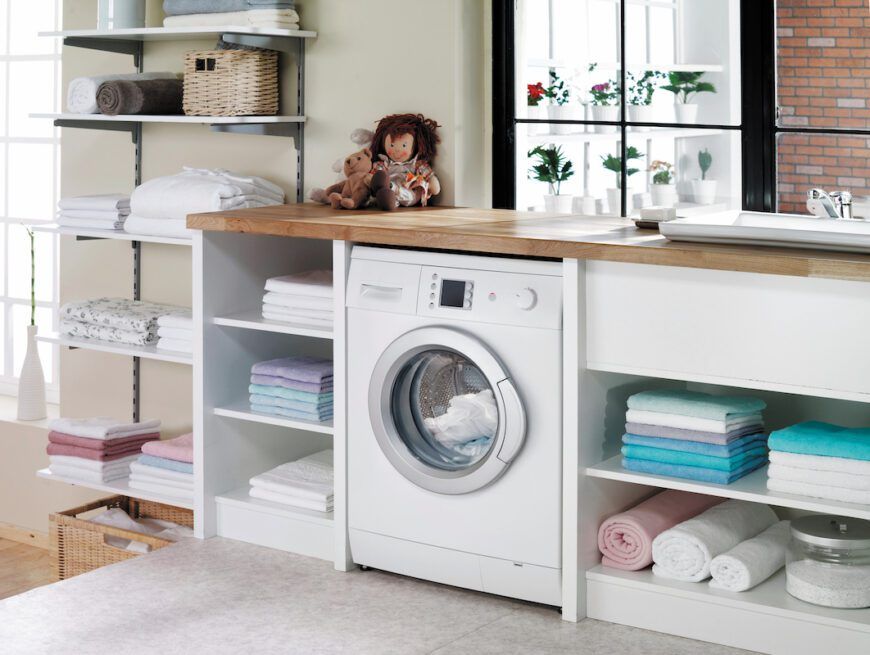 3. Wash Intelligently
Many of today's washing machines feature intelligent load sensors that are used to help reduce consumption. These load sensors typically measure your load's weight and level of soling to adjust the wash duration and the amount of water and energy used. Aside from using load sensing technologies, seek out and use various types of water saving functions like 'short wash' and 'quick wash'. If a Steam Refresh cycle is available, you can use that too to refresh lightly soiled garments without running a full wash. Washing with cold water will also reduce energy consumption that would usually be used to heat water.
4. Full Loads Only
Avoid washing half loads of laundry as a wash cycle with a half load will consume almost the same amount of resources as a full load. Why wash a half load when you could wash more garments with the same amount of water and energy?
Our Top Picks
In need of a new washing machine to satisfy your water saving goals? With our selection of high-performing front load washing machines, you won't be far off from being an eco-warrior.
Jam-Packed Efficiency
Asko's 8kg Logic Front Load Washing Machine
Ideal for small households, ASKO's 8kg Front Load Washing Machine boasts an efficient 5-Star Water and Energy rating so you can reduce your consumption every time you run a wash. Choose a wash cycle to suit all your garments from a huge 22 programs and modes. ASKO's unique Green Mode found in this washing machine can be used to save water and energy.
Intelligent & Intuitive
Electrolux's 10kg Front Load Washing Machine
Tackle any laundry concern with Electrolux's ultra-large 10kg Front Load Washing Machine. The SensorWash program is great if you just want to let the machine do all the work. Smart sensors adjust the washing time for optimal and efficient operation, producing professional results. Reduce wrinkles, remove allergens and refresh your clothes without a wash with the Vapour Refresh option. A 4.5-Star Water and 5-Star Energy rating helps keep consumption and costs down.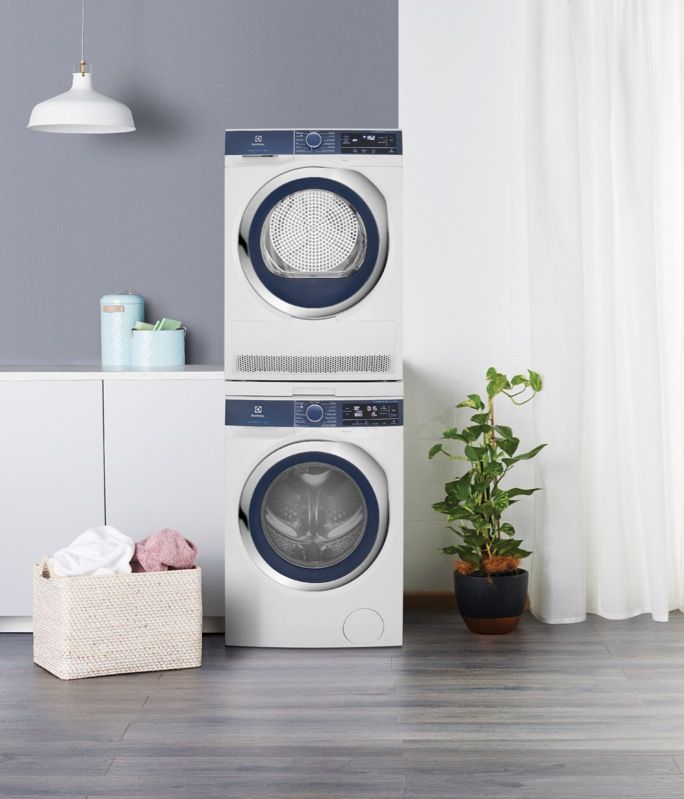 Water – it's a precious natural resource that we often take for granted. Every drop counts. Make your activities around the home count too, reducing consumption and preserving water. Around the home, there are many other ways for you to reduce your energy consumption too. Whether you're new to sustainability, want to upgrade to efficient appliances or need some tips and tricks to help reduce your carbon footprint, our collection of sustainability articles will help. Simply click on the link below to find out more.
READ MORE ON SUSTAINABILITY
DISCLAIMERS:
1 Information is credited to Sydney Water, 11th March 2021: https://www.sydneywater.com.au/SW/education/drinking-water/Water-use-conservation/index.htm
2 Information is credited to CHOICE, 11th March 2021: https://www.choice.com.au/about-us/media-releases/2019/august/your-choice-of-washing-machine-could-waste-over-460-000-litres