Top Trending in Home Cleaning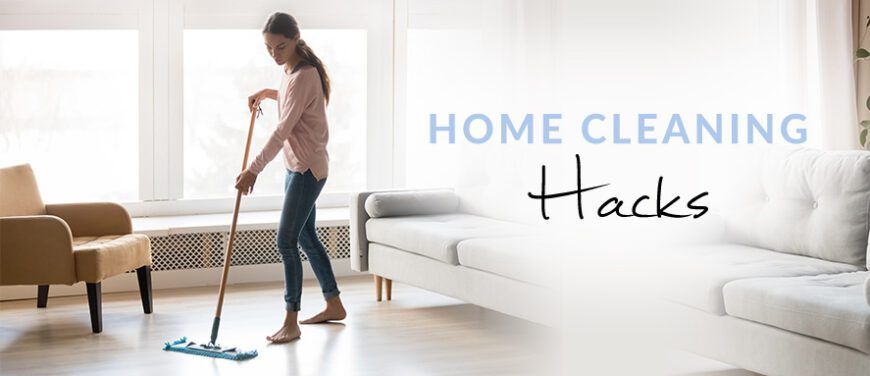 Your home is your sanctuary: ensure it's one you'll love to spend time in. Daily dust build up, outdoor pollution on your clothes and even the odd spill will be a shock to your home's balance.
When you only need a quick fix or maybe you're short on time, our collection of home cleaning hacks will have you at peace, sooner. We've enlisted the help from some of our top-picked items to help you clean up.
Refresh Your Clothes
Do you have a jacket you wear daily or perhaps it's the kids' school hats that have taken on sweat and odours? No matter how small the concern, give your clothes a quick refresh with the Steam Refresh cycle in Fisher & Paykel's 10kg Front Load Washing Machine. Without the need to run a full cycle, the efficient 20-minute Steam Refresh removes odours, helps straighten out creases and even removes harmful bacteria and germs thanks to the steam power.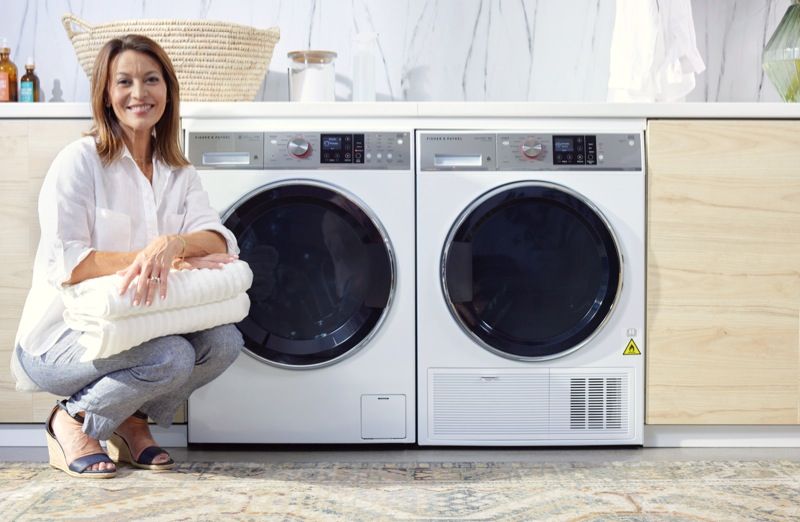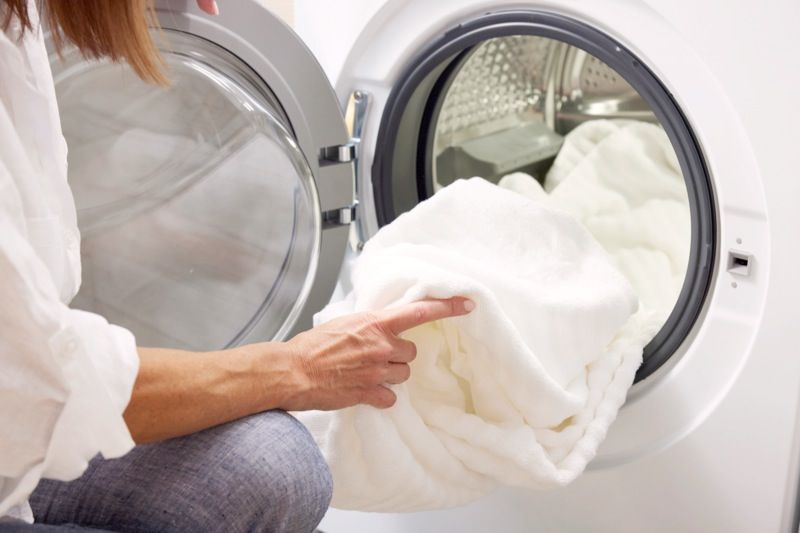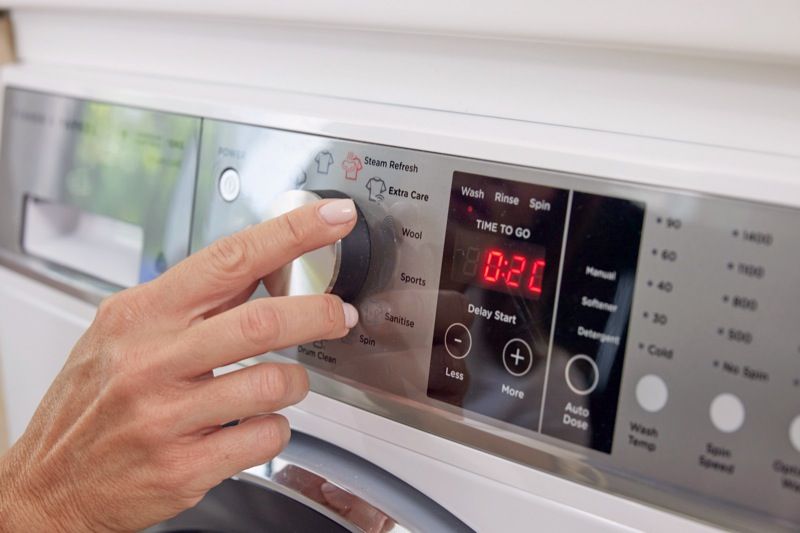 Aside from a fast refresh with steam, Fisher & Paykel's 10kg Front Load Washing Machine also boasts 14 wash programs, SmartDrive™ Technology, 'Add A Garment' and smart control with Google Assistant and Amazon Alexa compatibility.
Suite Life
Enjoy the convenience of washing and drying your clothes in the same room with your very own laundry suite. Maximise laundry day with leading technologies and practical essentials from Haier's range of washing machines and dryers.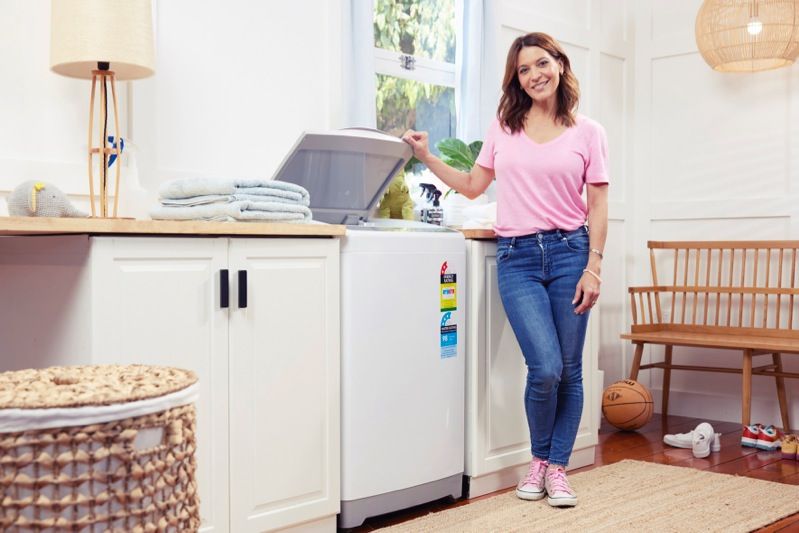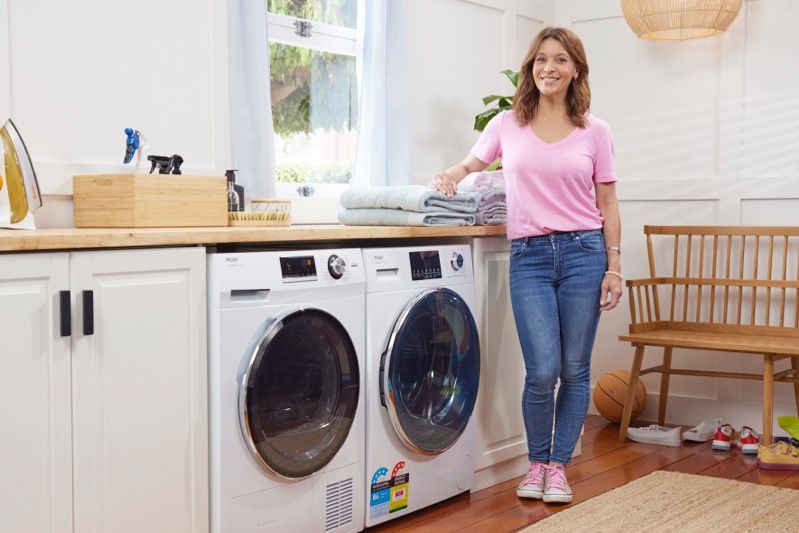 If you have the space, pair a washing machine like Haier's 8kg Top Load Washing Machine with the 8kg Heat Pump Dryer side-by-side. Whether you live in a smaller home or your laundry space is limited, you can still benefit from a washing machine and dryer by stacking the heat pump dryer on top of a front load washing machine. Haier's 9kg and 10kg Front Load Washing Machines will meet any laundry concern and they're big enough for even large families.
Effortless Spot Cleaning
Accidentally knocked over your coffee? Maybe the kids dragged some mud in or the pets' hair is just everywhere. For any spot mess around the home, clean it up in minutes with Bissell's SpotClean. A spot, carpet and upholstery cleaner, SpotClean removes spills, mess and stains with the power of water and cleaning formula. SpotClean cleans deep within many surfaces like carpets, rugs and upholstery and it can even be used on your car seats. Compact and portable, SpotClean can be carried with you as you clean spot messes around the house.
One Vacuum for the Whole House
A lightweight, convenient and all-in-one cleaning solution, Samsung's Jet VS90 Stick Vacuum Cleaner is perfect for any home. Clean floor surfaces like tiles, floorboards, carpets and rugs effortlessly and with included tools like the mini motorised head, combination tool and extension crevice tool, you can remove mess from other areas like the sofa, benchtops and in narrow corners behind furniture.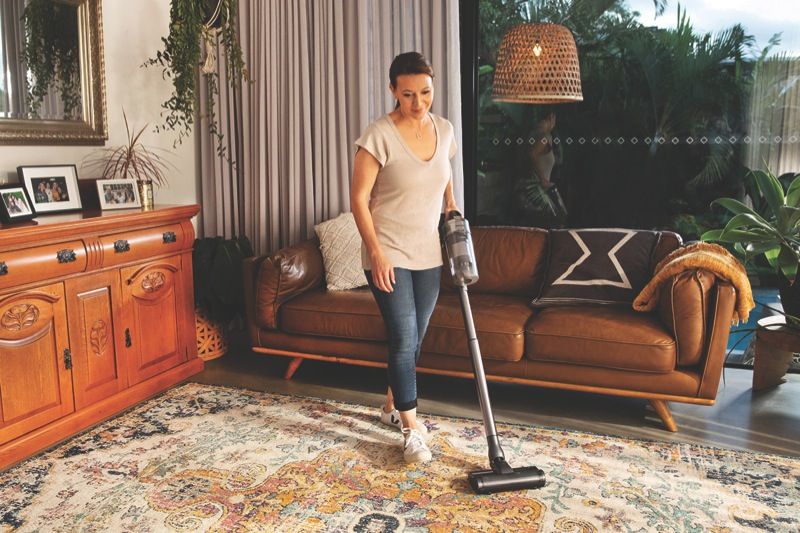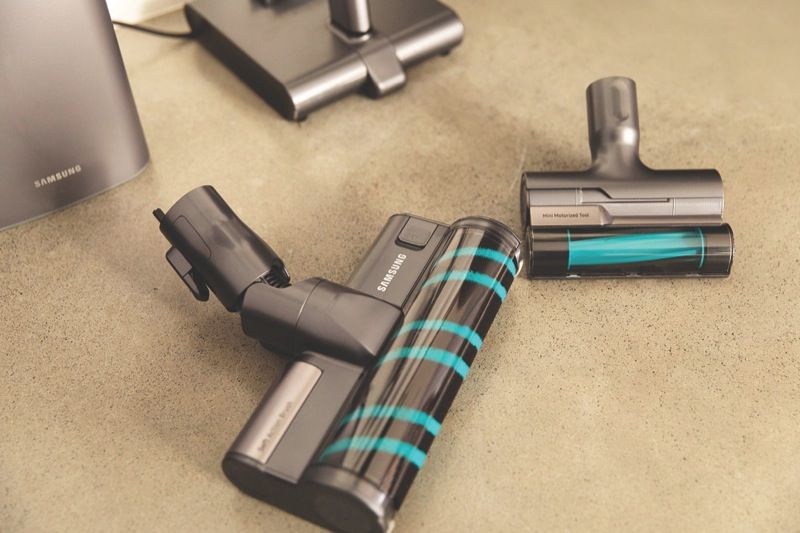 Take a hold of everything with the powerful 200W suction and with a 5-layer HEPA filter, this stick vacuum cleaner effectively removes dirt, dust and even harmful allergens, making it great for any family home. Clean the whole house with up to 60 minutes run time while the large 800ml washable dustbin ensures removing captured mess is easy! Quick, easy to use and eliminating mess instantly, Samsung's Jet VS90 Stick Vacuum Cleaner makes cleaning fun.
Restore the balance in your home with our quick and easy cleaning hacks. From refreshing your clothes to removing light mess to a full clean-up of your home's floors, there's nothing today's appliances couldn't do. For more cleaning inspiration, tips and tricks, click on the below link to find out more.
VIEW OUR CLEANING TIPS