TV Display Technologies Explained
From OLED and QLED to 4K and 8K Ultra HD, TV technologies are ever changing, and it is sometimes difficult to keep up! There are a few things to consider when you're in the market for a new TV and knowing what these technologies can deliver and the difference between them is where we can help! We'll break these down, so you know exactly what these differences are and what you can expect, so you've got more clarity when you're making that purchasing decision.
OLED
Let's break it down and start with one of the more well-known technologies on the market, OLED. OLED stands for "Organic Light-Emitting Diode" it is made with organic compounds that light up when fed electricity. There are two key advantages of OLED. Firstly, OLED requires no backlight and therefore can be made extremely thin and flexible. This means it can fit into the styling within your home and be less dominating in living areas. Its flexibility allows brands to create OLED TVs that roll away in a cabinet and we will see these come to market in late 2019. The second main advantage relates to picture quality, when OLED pixels are not fed electricity they are completely shut off, which means your TV gives you true black. Controlling each individual pixel means a faster response time which is good for watching sports. You won't experience grey shadows from leaking backlights or bleeding of colours, just clear contrast and crystal-clear picture quality. OLED technologies can be found in LG, Panasonic, Hisense and Sony TVs, some of which you can view on site here.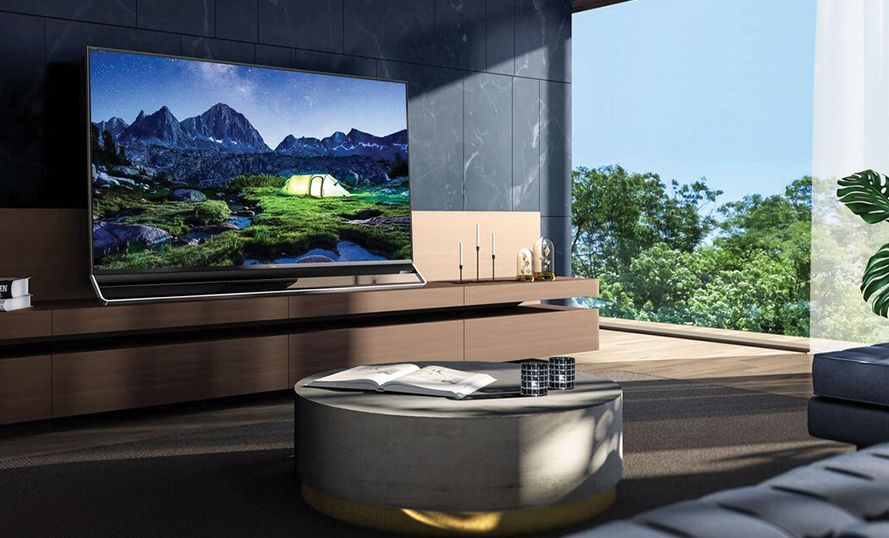 QLED
QLED, the Q stands for "Quantum Dot" and this technology can be found in Samsung, TCL and Hisense TVs, some of which you can view on site here. QLED TVs use different sized Quantum Dot particles and a blue LED light to create more accurate colours than the standard white LED and colour filter found in LED TVs. These Quantum dots give QLED TVs a brighter picture which gives more contrast and also allows higher colour accuracy. This brightness is critical when watching HDR (High Dynamic Range) content with better colour volume. Another advantage is that you can watch TV more easily in a bright room during the day.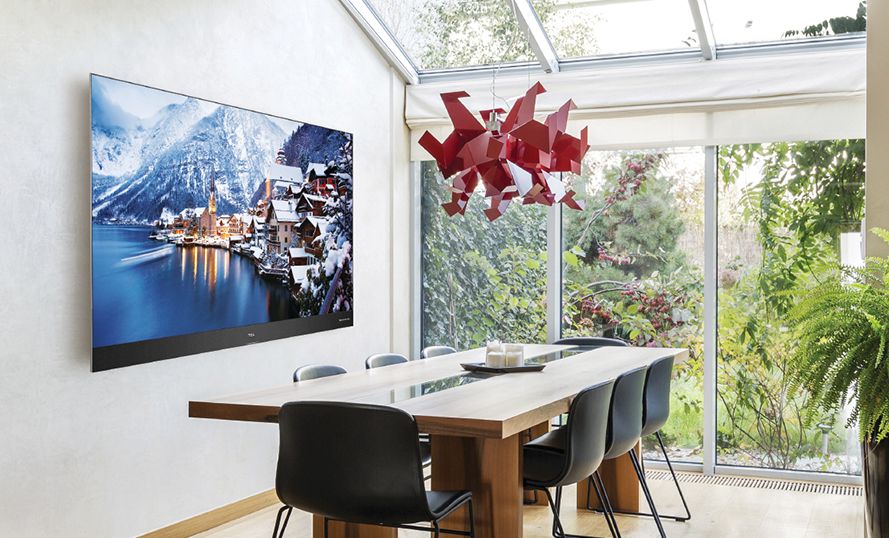 8K Ultra HD
The next wave of revolutionary television technology is 8K Ultra HD. 8K Ultra HD features four times the pixels of current 4K Ultra HD, coming in with a massive 7680 x 4320 pixels. 8K Ultra HD will be featured in new televisions from Samsung available now and from TCL and LG later this year. No commercial 8K content is available at the moment, however smart AI processors automatically upscales your favourite content to 8K quality, everything from movies, TV shows and gaming can be viewed in 8K Ultra HD. 8K Ultra HD TVs give incredible depth and detail allowing viewers to immerse themselves in the content. By having more detail, it also allows users to watch a bigger screen TV closer which is great for immersing yourself in your favourite sport, movie or game. Stay tuned to see the range of 8K Ultra HD TVs.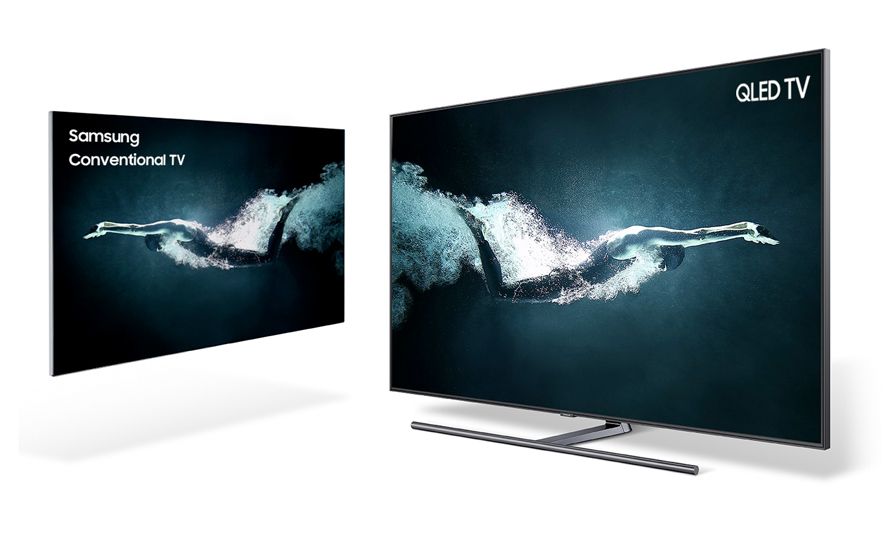 4K Ultra HD, Full HD and HD
You may have heard of 4K Ultra HD, Full HD and HD (High Definition). 4K Ultra HD is currently the most commonly marketed television technology with 3840 x 2160 pixels, which is four times the pixel quality of Full HD. 4K Ultra HD offers a more detailed, clearer picture, with greater depth and colour over Full HD. Given that there are over 8 million pixels displayed on the screen it means viewers can sit closer to a larger screen TV without compromising on the picture quality. 4K Ultra HD is available across all brands. And you can view the range of 4K Ultra HD TVs here.
Full HD features 1920 x 1080 pixels
HD features 1280 x 720 pixels
Brands with Full HD and HD technologies can be viewed here.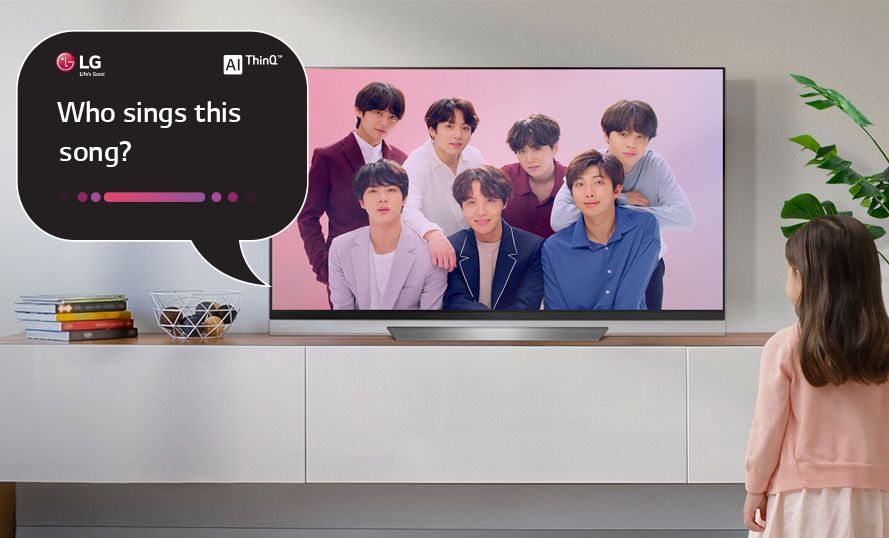 So, from looking at the range of technologies on the market, unfortunately there isn't really a simple answer as to which technology is more superior than the other. Before you start your purchasing journey, when it comes to TVs you should ask yourself a few questions:
Where are you positioning the TV? Is it for bedroom or living room etc.
What size of TV are you looking for?
What do you spend most time watching on your TV?
Home Entertainment is not just a visual experience, so also think about your audio experience and if you need a Soundbar or Home Theatre System?
Are you loyal to a particular brand?
What is your budget?
And; Are you looking for a long term or short-term solution?
This will help to short list a few particular brands and technologies in the market and hopefully help to make your decision between the myriad of TVs easier!
View TV Range