Wash & Wear for Longer With Electrolux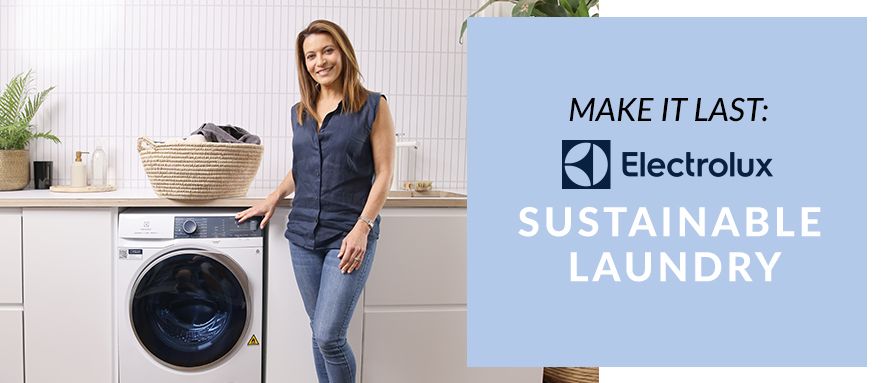 The throwaway culture is being turned on its head with the recent rise of reusing, re-purposing and reduction in consumption. And the same applies for the clothes and garments we wear.
A study by Choice has shown that every year, Australians buy an average of 27kg of new clothes, and throwaway 23kg of garments. Up to 800,000 tonnes of clothing and textiles end up in landfill each year 1. With numbers so high, sustainability has fast become a priority on the social conscience.
To facilitate sustainable garment care – from decreasing damage to clothes and reducing consumption, Electrolux have released the UltimateCare 500 Series 8kg Washer/4.5kg Dryer Combo. This Washer Dryer Combo is the ideal laundry companion to ensure your clothes last longer, so you can keep wearing them season upon season.
Efficient EcoInverter Motor
This Washer Dryer is powered by an efficient EcoInverter Motor that delivers a quieter operation, with less vibrations too. When compared to Electrolux washing machines with non-inverter motors, this Washer Dryer reduces energy consumption by 50%2.
UltraMix Technology
Powered by UltraMix technology, this washer blends the detergent and softener with water before it reaches your clothes. At the end of every wash, enjoy freshly clean results without any detergent or softener residue sticking to your clothes.
15 Wash Cycles
All your garments' washing needs will be met with 15 wash cycles to choose from. This Electrolux Washer Dryer Combo offers all the usual washing cycles including Delicate, Bedding, Cotton and Mixed. Its Woolmark certified and Wool Cycle is perfect for all your handwashing only items like woollen jumpers.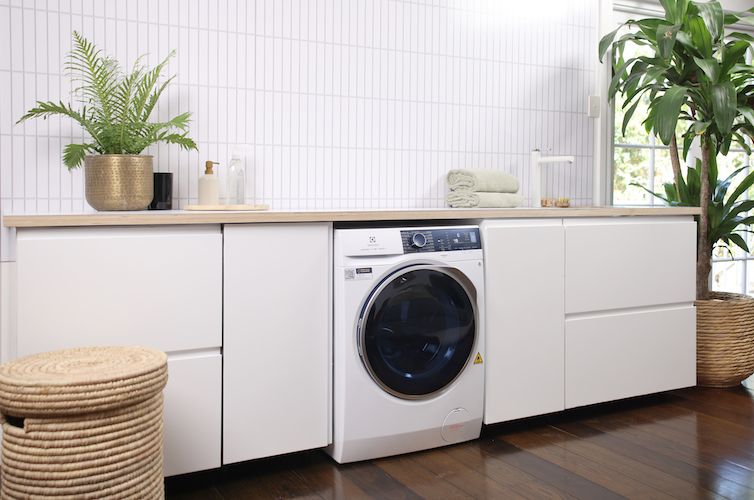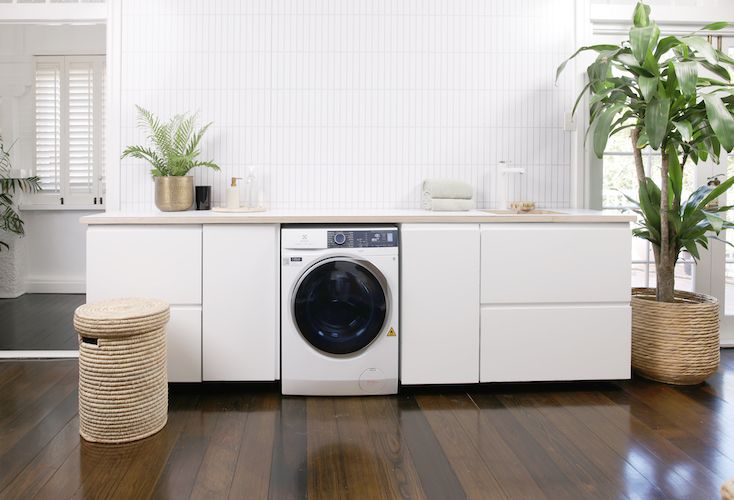 Quick Convenience
Aside from gentle garment care, cut down on washing time when it suits you with a range of 'quick' wash cycles. These include Quick 15, Daily 39 and the Full Wash 60 for regular loads.
Hygienic Garment Care
We all crave a hygienic home environment, and that can be extended to your laundry thanks to the 'Vapour Care' option. Vapour Care removes up to 99% of dust mites, allergens and bacteria from your clothes – perfect for family members who suffer from allergies, Asthma and other illnesses. Remove odours and allergens and revive your garments without a full wash with the Hygienic Care option.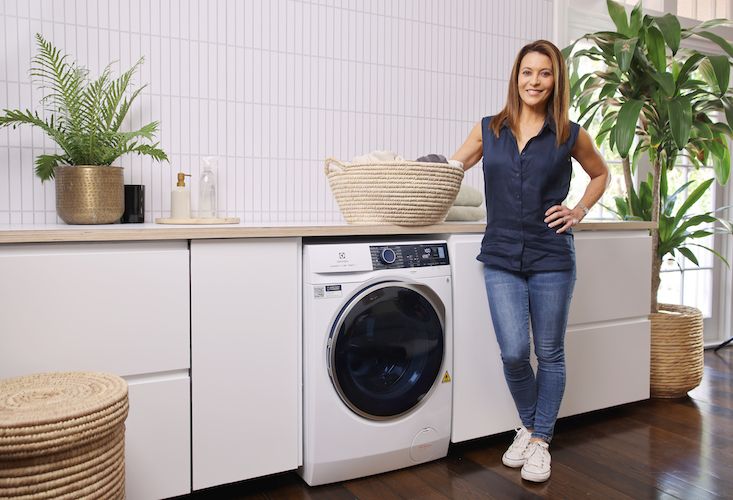 Effortless Drying
This Washer Dryer Combo has a 4.5kg drying capacity, ideal for use when the wet weather lingers, or you need to dry something for wear in the same day. This UltimateCare 500 Washer Dryer offers 7 drying cycles, they include Auto Sensing, Cotton, Wool and Mixed. For a seamless washing and drying experience, the WashDry 60 cycle lets you wash and dry a 1kg load in the space of 60 minutes.
Efficient Consumption
Easily take care of your laundry with peace of mind thanks to the Washer Dryer's efficient 4-Star Energy and WELS (Water) rating for washing. The washing machine has a 311 kWhr/yr consumption while the average water use is 79L for every wash. The Washer Dryer Combo's drying energy rating is considerably lower, with a 2.5-Star Energy Rating.
Wash, dry and care for your garments confidently thanks to Electrolux's new UltimateCare 500 8kg Washer/4.5kg Dryer Combo. With every load you do, rest easy knowing that you can enjoy better results from UltraMix technology and reduce your consumption thanks to the powerfully efficient EcoInverter Motor. To find out more about this sustainable champion from Electrolux, simply click on the link below.
1 Andy Kollmorgen, 17 August 2021, Choice, Is Australia waking up to its textile waste problem? Accessed 15 October 2021, click here.
2 50% lower energy consumption vs. previous model EWF8025EQWA.