What's Trending: Remington Power X Hair Clippers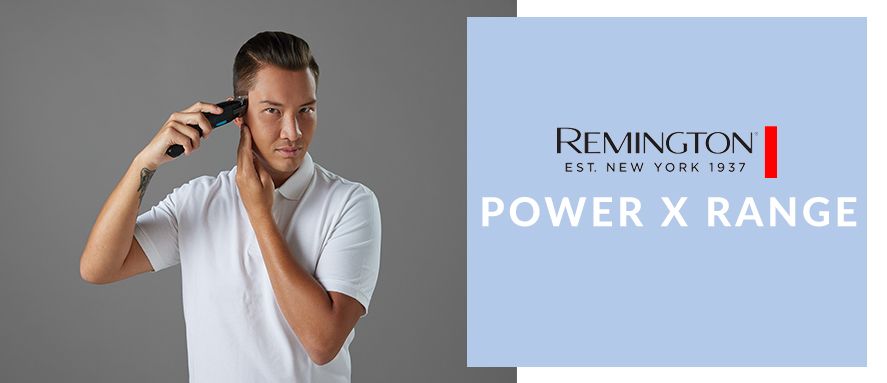 Need to look polished for a last-minute event or can't make it to your barber? With Remington's new Power X Series hair clippers, you can craft any style within the comfort of your home.
The Power X Series includes a range of hair clippers that will suit, regardless of your trimming needs and budget. Built with user intuitive design and customisable trimming options, it has never been easier to trim your hair at home. For more, we've created the below quick guide to Remington's Power X Series.
Sharp Stainless Steel Blades
All Power X hair clippers feature Japanese grade Stainless Steel blades to provide sharp and precise cutting performance. The blades are also self-sharpening, removing the need to manually sharpen them.
Cordless Operation
Whether you're doing a detailed trim or just need to touch up your sideburns, enjoy reliable and long cordless operation with Remington. Depending on which Power X hair clipper you get, you can trim and style for up to 75 minutes.
Varied Trimming Options
Find your individual style from an enormous range of cutting lengths. The Power X hair clippers come with various comb attachments to create any desired look. All attachments are washable, making the clean-up process simple.
Charged & Ready
An LED indicator lets you know when to recharge the unit so that you never run out of cordless run time. Charging times vary by model, with advanced models boasting shorter charge times.
User Confidence
The Remington Power X Series Hair Clippers all come with a 5-year warranty, so you can confidently cut, trim and style your hair for years to come. With a long warranty period, if anything happens to the hair clipper, rest easy knowing that it's covered!
MEET THE POWER X SERIES
Power X3 Hair Clipper: No Fuss Trimming
This entry-level hair clipper includes two attachments (Short Hair Comb and Medium Hair Comb) that lets you trim your hair with 24 cutting length options. The cutting lengths range between 3mm to 24mm. The Power X3 hair clipper features 45 minutes run time, perfect for quick touch ups on short hair.
Power X4 Hair Clipper: Flexible Hair Styling
Trim and style a range of hair lengths with the Power X4 hair clipper. This clipper boasts 60 minutes cordless run time with three attachments (Short Hair Comb, Medium Hair Comb and Long Hair Comb) which lets you trim with 33 cutting lengths. The cutting lengths range between 3mm to 35mm.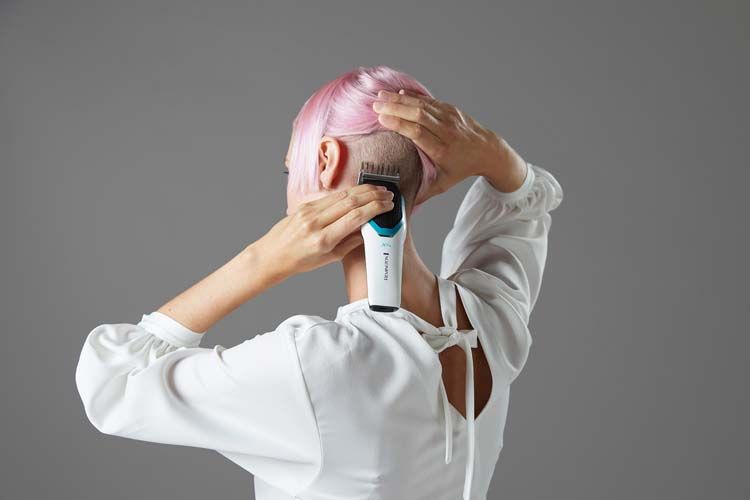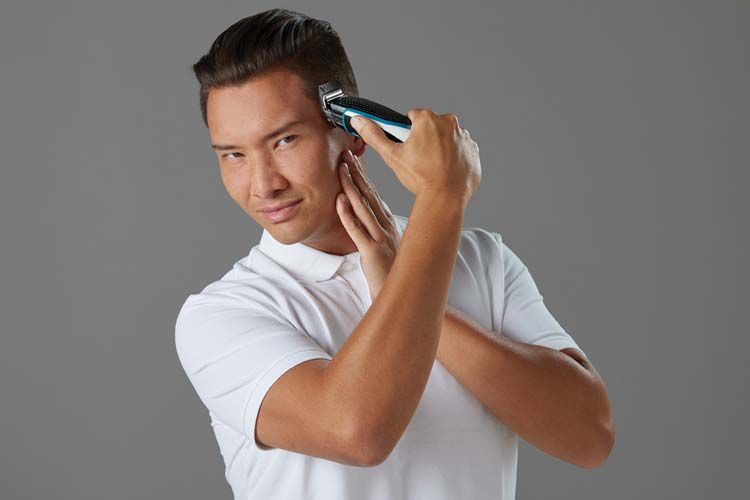 Power X5 Hair Clipper: Advanced Trimming
The Power X5 is one of the more advanced models in the Power X Series. Create a look for any occasion with the impressive 72 cutting lengths which range between 0.5mm to 35mm. This is made possible with the four comb attachments: Micro Fade Comb, Short Hair Comb, Medium Hair Comb and Long Hair Comb. The hair clipper's 75 minutes cordless run time and dial wheel delivers a trimming experience that is next to none.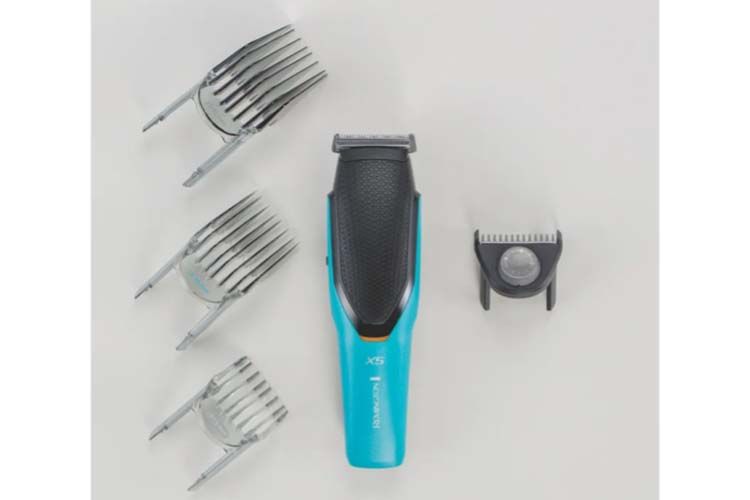 In need of a new fresh cut for your hair? Effortlessly trim and style your hair at home with Remington's new Power X Series hair clippers. Enjoy Remington's high quality and value for money that has been loved by customers for decades. To see more on each hair clipper model, simply click on the links below.