Winter Warmers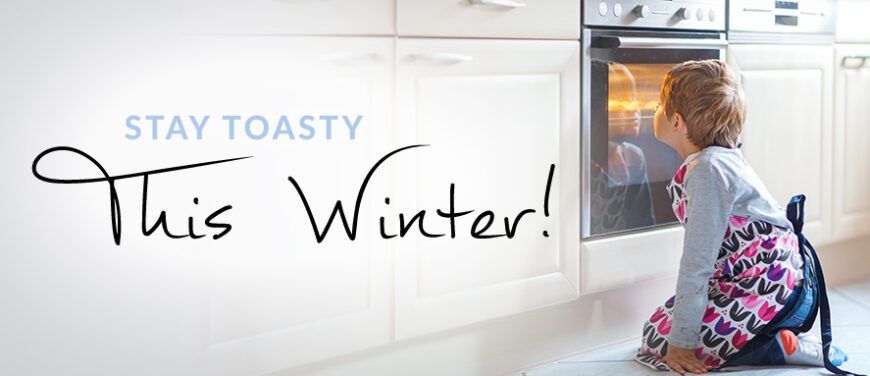 Winter, when the days are shorter and the temperature drops. What better way to stay warm than with some winter warmers? From nourishing soups to spicy meats and even a delicious dessert to end the day, you'll find that there's many dishes you can whip up to keep you and the family toasty.
To help you find the right winter cooking appliance, we've compiled the latest additions to our Cooking range, with some inspiring recipes to satisfy any level of hunger.
Whip up delicious snacks and light meals in a matter of minutes with this handy benchtop Steel Grill from George Foreman. From vegetables, meat and even frozen foods, this grill can cook them all, plus it boasts an angled design that lets fat and oil drain for a healthier treat. This grill has space to cook 7 portions, making it easy to feed the whole family faster.
Turn up the heat with these Indian Spiced Beef Kebabs:
Preparation Time: 20 minutes
Cooking Time: 10 minutes
Serves 4-6
Ingredients:
600g beef sirloin, cut into 2cm cubes
Ginger, 2cm peeled & roughly chopped
1 clove garlic
½ tsp ground coriander
½ tsp ground cumin
¼ tsp ground turmeric
2 tbs peanut oil
Salt & pepper to taste
6 kebab sticks
Method:
Skewer beef onto kebab sticks and place in a shallow dish.
Combine remainder of ingredients in a food processor and blitz for 30 seconds. Pour over beef kebabs and turn to coat in the marinade.
Heat your George Foreman® and when it reaches temperature, place the kebabs on the grill. Cook for 6-8 minutes, turning every minute to ensure the kebabs cook evenly. Serve over jasmine rice with a dollop of yoghurt, squeeze of lime and fresh coriander.
NOTE: For all recipes, please remember to place the drip tray in front of the grill to catch drippings from the cooking process.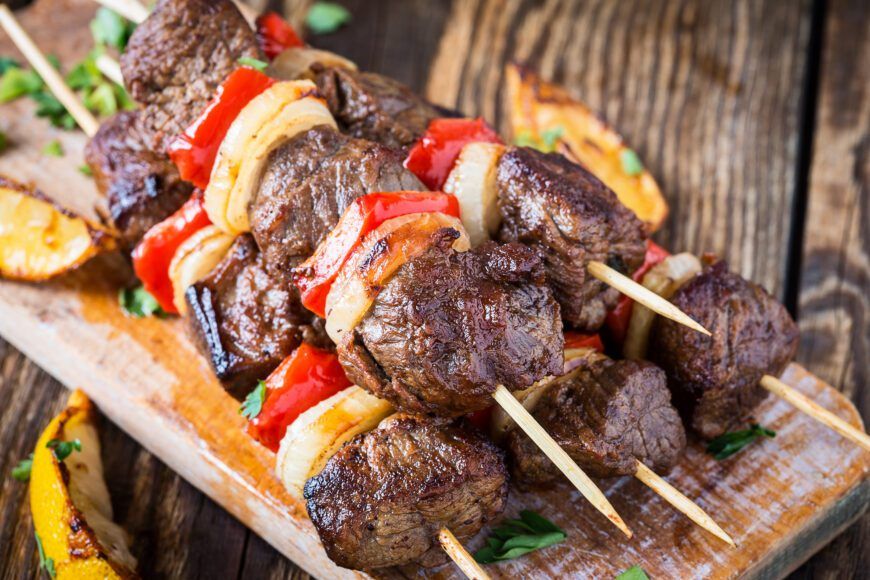 ---
Fry chips, cook a steak or bake treats, whatever's on the menu, this Russell Hobbs Brooklyn Air Fryer can do it all. Enjoy tasty meals without the guilt as the air fryer cooks faster with less oil required, helping keep your family healthy. Seven pre-set cooking functions on the touchscreen control panel makes the whole cooking process so easy, even the kids can do it.
Let the air fryer sort out dinner with this Whole Peri-Peri Chicken recipe:
Preparation Time: 10 minutes
Cooking Time: 40 minutes
Serves 4
Air Fryer Function: CHICKEN
Ingredients
Peri Peri Marinade
3 red banana chilies
1 clove garlic, peeled & chopped
1 Tbsp olive oil
1 tsp red wine vinegar
1 tsp salt flakes
1 tsp smoked paprika
Cracked black pepper, to taste
1 – 1.5kg free-range chicken
Method:
Cut the chilies in half lengthways, and remove the seeds for a less spicy marinade. Add to a blender, or mortar and pestle, with the remaining marinade ingredients. Blend to form a smooth paste.
Clean the chicken, pat dry, and rub all over with the marinade. Place the marinated chicken breast side up in your Russell Hobbs Air Fryer basket. Select the CHICKEN function and cook for 20 minutes (preset).
Once the timer sounds, carefully turn the chicken over, breast side down. Select the CHICKEN function again and cook a further 20 minutes.
TIP: Serve with buttered corncobs, cooked in your Russell Hobbs Air Fryer.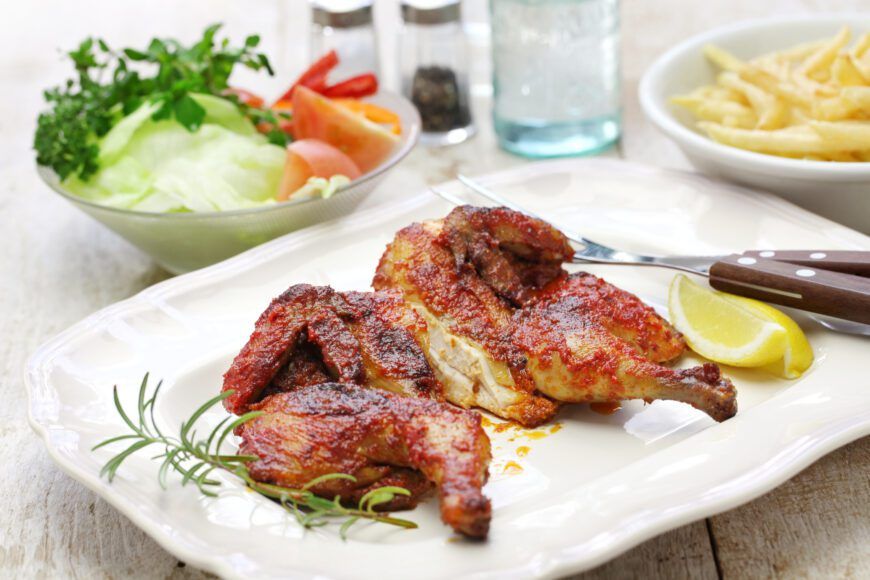 ---
A smart multicooker, Tefal's Cook4Me+ Connect Multicooker helps everyone become a great cook. Featuring easy-to-use controls that lets you cook via ingredients, weight or number of guests, simply prepare your ingredients, place them in the cooker's large 6L bowl and let the cooker cook for you. Using the Cook4me app on your smart device, you can even monitor your cooking, run updates and access new recipes to cook with!
End a cold winter's day with these Steamed Spiced Apple Puddings:
Preparation Time: 10 minutes
Cooking Time: 10 minutes
Serves 6
Ingredients
150g butter
1.5 cup of self-raising flour
3/4 tbsp rice malt syrup or golden syrup
1/2 cup of Milk
3/4 cup brown sugar
3/4 tsp. ground allspice
3/4 tsp. cinnamon
1/2 cup apple cider
0.4 cup thickened cream
3 large Granny Smith apples, peeled, quartered and cored
Pinch of salt
Dollop cream to serve
Method:
Combine the flour and salt together. Then using your hands press 60g of the butter into the flour to form a crumble-like mixture.
Mix the syrup in with the milk and pour into the flour mixture, combine until a sticky dough forms.
Flour a board and cut the dough into 8 rough portions. Stretch out a little and wrap around the apple wedge. Repeat the process with the remaining apples and dough.
Preheat the pressure cooker on sauté function. Add the brown sugar, spices and remaining butter and melt until it forms a sauce, now add cider, thickened cream and then add the apples.
Pressure Cooking Time: 10 mins.
Serve with dollop cream and drizzle over the spiced caramel sauce.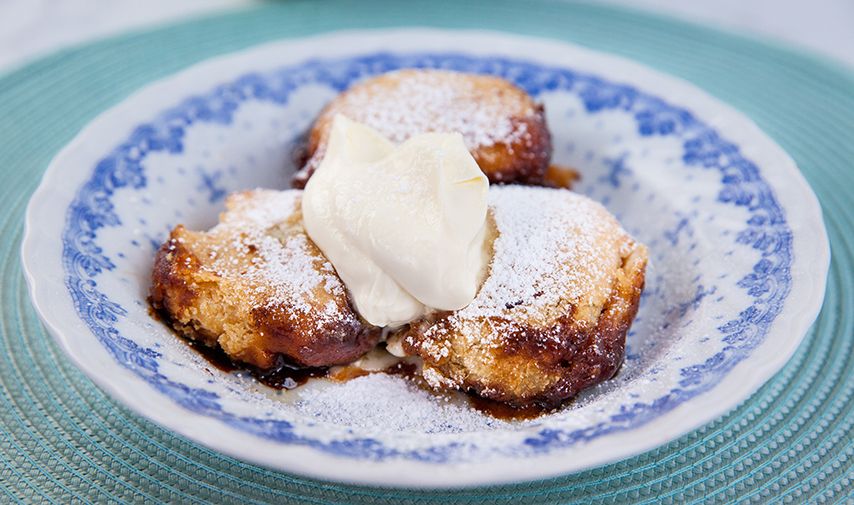 We can't wait to try out all these delicious, hearty and warm winter treats. Click on the below link to view our range of cooking appliances and stay toasty all winter long!
VIEW OUR COOKING RANGE