A Comparison: Breville AquaStation™ Water Range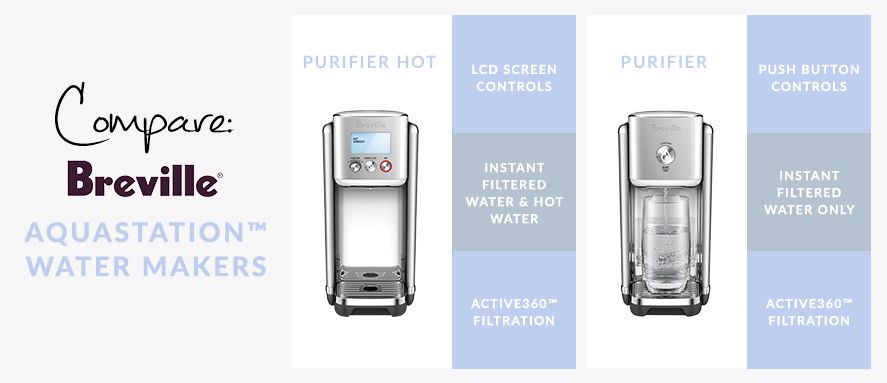 Breville have introduced a new way to enjoy fresh, filtered drinking water with their AquaStation™ water makers. The AquaStation™ is available in two designs:
One for hot and instant filtered water:

the AquaStation™ Purifier Hot

One for cold and instant filtered water:

the AquaStation™ Purifier
Designed with a gorgeous and compact footprint with simple, non-plumed set-up, the AquaStation™ water makers are great for all settings in the home, from the kitchen bench to the home office or the nursery. With intuitive user control, staying hydrated and making your favourite beverage is so effortless! In this blog, we'll explore everything you need to know about these water makers.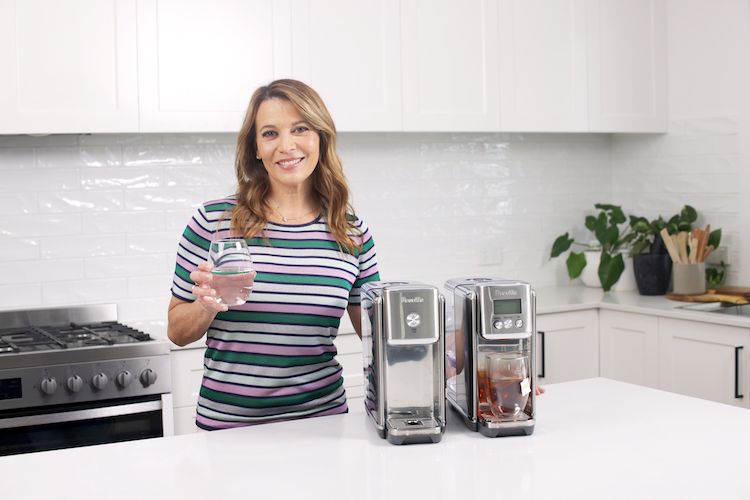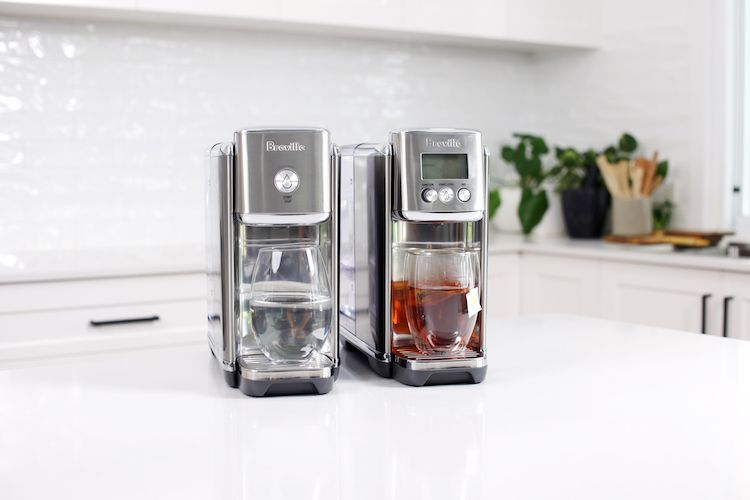 Instant Set Up
Once the unit is out of the box, you're one step closer to drinking clean and healthy water. Unlike traditional water taps, the AquaStation™ does not need to be installed or plumbed, so all you need to do is plug it in, fill the water tank and dispense drinking water, instantly.
Fast Water Flow
The AquaStation™ boasts three times faster filtration with up to 1.3L /minute flow rate – so that filling a 1L bottle or jug can happen within the space of a minute 1.
Simple Control
Across both AquaStation™ models, there are a range features that contribute to an effortless water enjoyment experience:
Intuitive controls, which includes push buttons
Large 3L water tank for less refilling during the day
Non-slip feet for a safer user experience
Detachable magnetic drip tray that can be removed to accommodate for taller bottles and jugs
Filter replacement indicator: for best results, the filter should be replaced every 90 days or after 200L of water is used
Activ360™ 4-Stage Filtration
Quench your thirst with filtered water minus all the impurities with the AquaStation™'s advanced 4-stage filtration. As its name suggests, there are 4 filters to remove all types of contaminants from the water, which also helps eliminate water odour and bad taste. The 4 filtration stages are:
Stage 1 – Pre-Sediment Mesh Filter: filters microplastics and floating particles
Stage 2 – Ion-Exchange Resin Filter: filters limescale and metals
Stage 3 – Activated Carbon Filter: filters Pesticides and Chlorine
Stage 4 – Post Filter: filters fine particles
When compared with traditional jug filters, the Activ360™ filters last up to three times longer, so you can experience less waste and more filtered water, with every filter.  2
Sustainable Drinking
Easily achieve a sustainable lifestyle by reducing the use of plastic water bottles with Breville's AquaStation™ water makers. At a touch of a button, get filtered drinking water that you can fill your cup or reusable bottle with.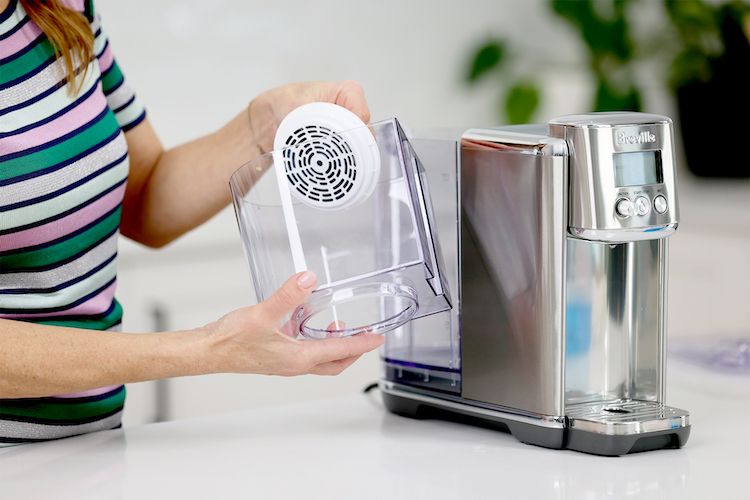 the AquaStation™ Purifier Hot
Perfect for: making coffee, tea, and other hot drinks.
A great alternative to a kettle, the AquaStation™ Purifier Hot provides filtered water and purified hot water, instantly. The AquaStation™ Purifier Hot features pre-set settings that include Black, White, Green tea and Coffee for quick access to making your favourite drinks.
Customise your beverage with the unit's control panel which includes push buttons, a control knob and an LCD screen. The AquaStation™ Purifier Hot also lets you adjust the water temperature with a variable temperature range of 45-100°C, so you can make warm drinks or a hot cup of coffee. The cup size is customisable between 100 – 1200ml.
Hot Tip: the water to tea ratio is equal cups of water to the number of teaspoons of tea, for example use 2 cups (500ml) of water with 2 tsp of tea, 3 cups of water with 3 tsp of tea and so on.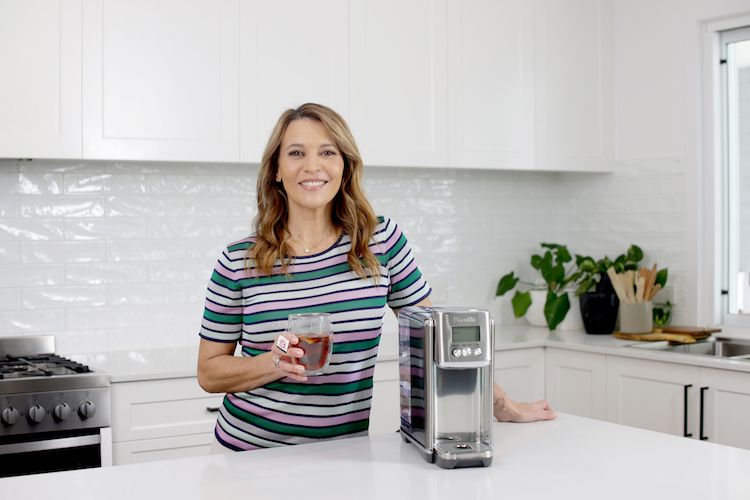 the AquaStation™ Purifier
Perfect for: everyday water drinking.
The AquaStation™ Purifier dispenses instant, purified cold or room temperature water to meet your hydration needs. This unit is suitable for all climate areas and makes drinking a glass of water or filling the kids water bottles simple.
The unit features a one-touch button for instant access to filtered, cold or room temperature water. It's worth noting that external factors such as the room's temperature will impact on the water's temperature, so for a cold, filtered water experience, the water tank must be filled with cold tap water.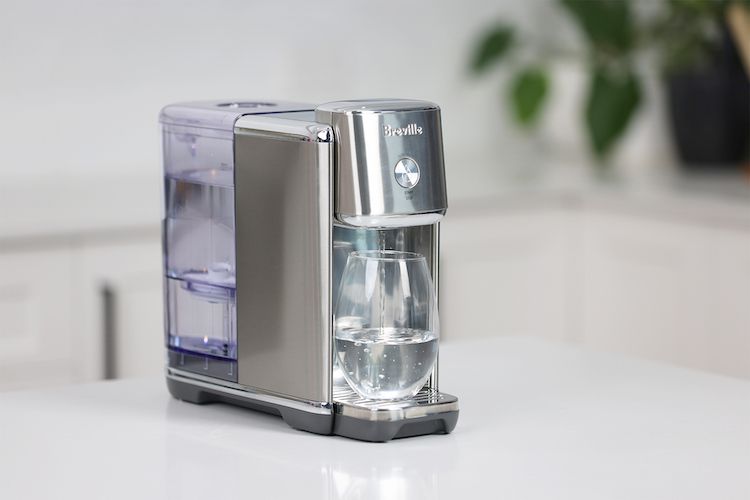 Compare the Pair
 

the AquaStation™ Purifier Hot

the AquaStation™ Purifier

Model Number

the AquaStation™ Purifier Hot

the AquaStation™ Purifier

Best Suited For

Coffee & tea drinkers, making hot drinks, mixing baby formula, preparing hot meals etc

Supporting water intake, making cold drinks, filling bottles

Water Output

Cold/ Room temperature to Hot Water (45-100°C)

Cold/Room Temperature (depends on the water in the tank)

Control Type

Push buttons, control knob & LCD screen

Push button

Customisable (Y/N)

Yes – water temperature
(45-100°C) and cup size (100 – 1200ml)

No

Filtration

Activ360™ 4-Stage Filtration

Activ360™ 4-Stage Filtration

Water Tank Capacity

3L

3L

Warranty

2 year replacement (excluding filter)

2 year replacement (excluding filter)
Filter Replacement
Once the filter change alert activates on the AquaStation™; either at 90 days or approximately 200L of water, whichever comes first, the filter must be changed. The AquaStation™ Purifier must only be used with the Breville filter supplied or with a replacement. All replacement filters are sold separately, available online or at selected retailers.
Learn more
Get all the tools to help quench the thirst of your household with a growing selection of beverage makers on our site. Click on the link below to browse models, view more information, watch videos and more!
DISCLAIMERS
1 Compared to traditional jug filter flow rate claims.
2 Compared to traditional jug filter claims, based on recommended monthly replacement.