Best New Tech from CES 2022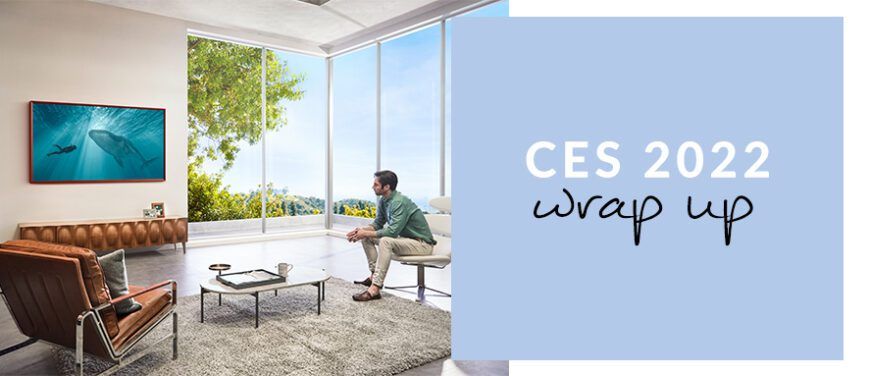 CES 2022 is officially over. Another successful event shares and celebrates new technology that will soon become the future. Interested to see what will dominate the tech world? Say no more! We've been following all the product releases from the biggest brands and below are some popular products from CES 2022.
NEW TV TECHNOLOGY
Home entertainment gets an update with larger screen varieties as well as 8K TV, so that consumers can enjoy 8K Ultra HD at home.
SAMSUNG
New Freestyle Portable Projector
This compact projector projects screens between 30"- 100" onto a wall surface so you can watch almost anywhere. The Freestyle Projector has a built-in speaker with 360° omni-directional sound, delivering immersive audio with the big screen magic.
Large Screen Micro LED
Micro LED TV panels from Samsung contain millions of microscopic self-lit LEDs that provide an immersive visual experience. Watch bigger and better in 2022 with Micro LED TVs available in an 85" screen.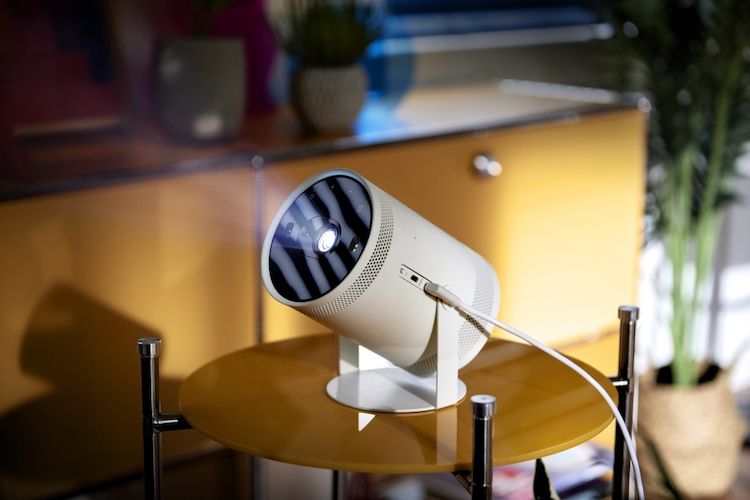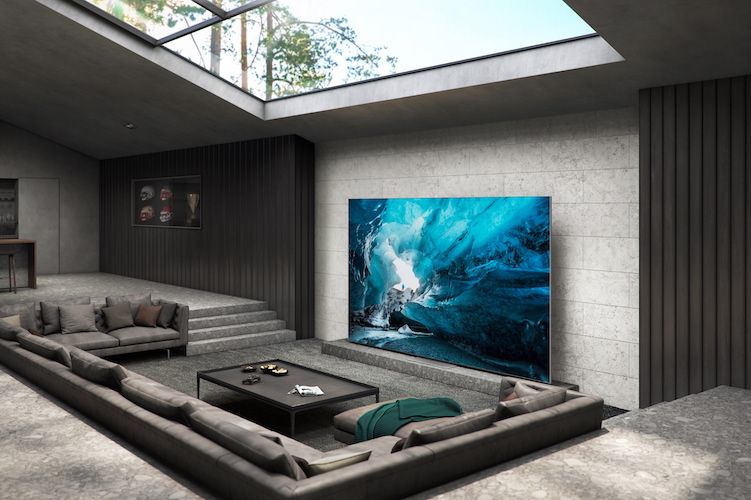 (Above): Enjoy all your favourites on a bigger screen with the Freestyle Portable Projector or Micro LED TV.
LG
8K OLED
LG's OLED range in 2022 is growing with the Real 8K Z2 Series. The Z2 Series features self-lit OLED 8K technology with an AI processor and ThinQ AI smart control; delivering an immersive 8K experience. The 88" LG Signature 88Z2 TV comes with a gorgeous open stand that instantly uplifts any space.
Rollable TV
Rollable TV is a reality in 2022. LG's 65" R1 Rollable OLED TV boasts a rollable design with self-lit OLED panel and smart operation. The R1 has three view options for optimal enjoyment: 'Full view' to watch TV, 'Line view' to view vital content or the 'Zero view' for when you want the TV out of sight.
(Below): Watch in 8K with LG's Signature 88Z2 or choose your view with the R1 Rollable OLED TV.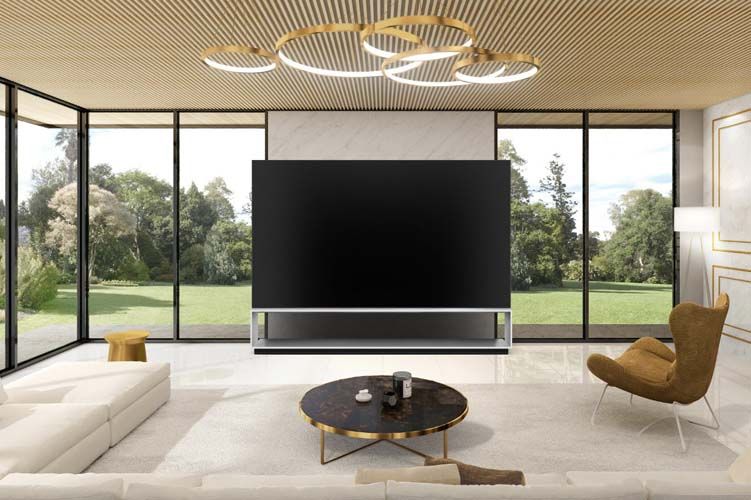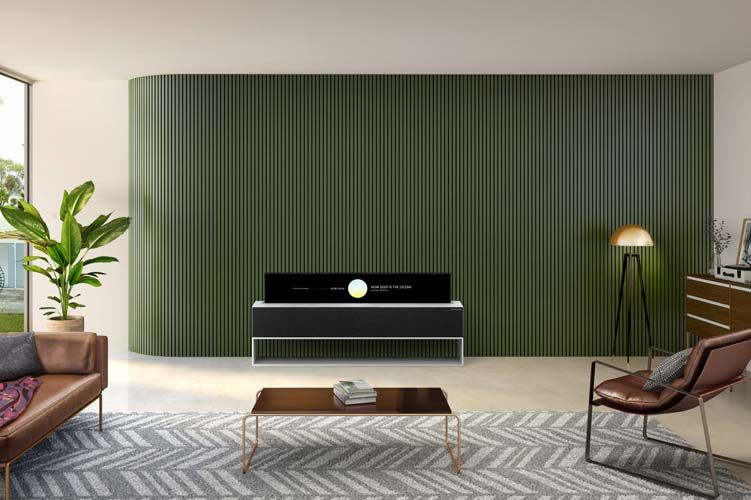 TCL
Extra Large Viewing
TCL have created their XL Collection of big screen TVs, ranging from 85" onwards. The new range includes TCL's 98" XL Collection QLED TV which boasts 4K HDR, Dolby Vision, Dolby Atmos, Game Studio Pro™, built-in Chromecast and Google Assistant.
Google TV
In 2022, TCL will partner with Google to bring the newest Smart TV experience: Google TV™. A TCL Google TV™ features hands-free voice control via Google Assistant, a curated content-first home screen, access to all apps and more!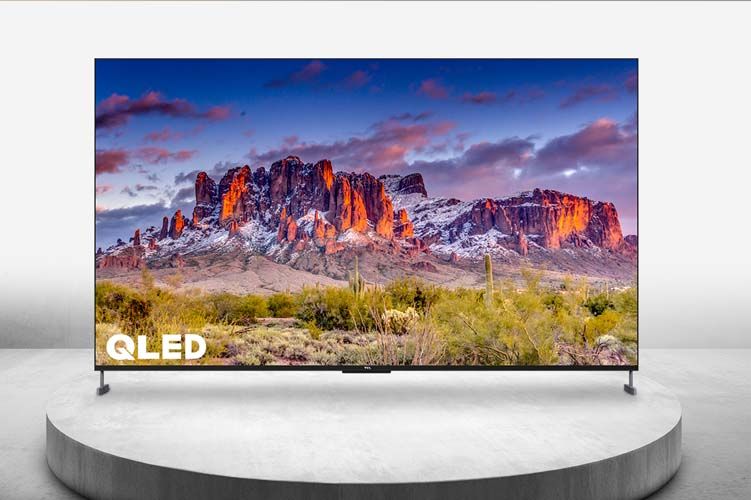 (Above): Go extra-large with TCL's XL Collection, pictured is the TCL 98" 4K QLED TV.
HISENSE
Laser Displays
Enjoy everything you love on a bigger screen thanks to Hisense's range of Laser Displays. The new 120" TriChroma™ Laser Cinema display (120L9G) makes its mark with spectacular colours and brilliant blacks. The laser display delivers up to 3,000 lumens of brightness with cinematic technologies, helping consumers create their own home theatre.
8K Mini LED
8K Ultra HD combines with incredible image production in Hisense's new U90G ULED 8K Mini LED Series. Featuring 10,000+ Mini LEDs, AI Upscaling, IMAX Enhanced, Dolby Vision, Dolby Atmos and Game Mode Pro, this TV is perfect for everyone.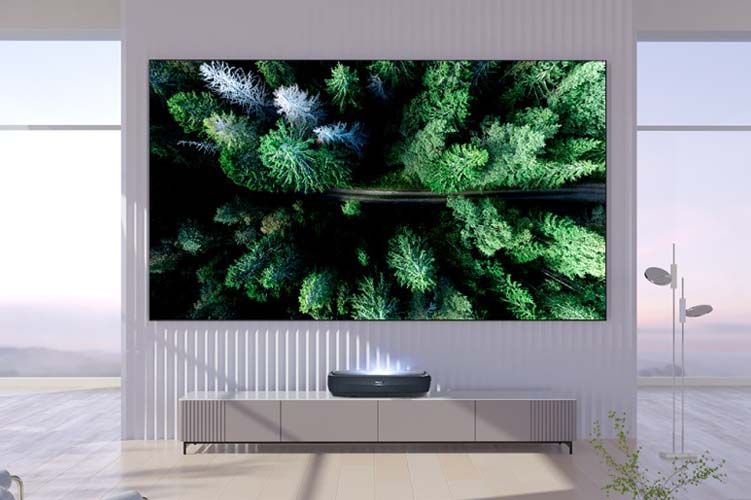 (Above): The future's looking bright with Laser displays and 8K TVs.
NEW AUDIO TECHNOLOGY
New and improved soundbars are common across most audio brands while personal and gaming speakers also are a feature of 2022's audio line-up.
SAMSUNG
Ultra Slim Soundbar
Samsung's new HW-S800B Ultra Slim Soundbar transforms how sound can be enjoyed. In a slim and compact design with just 1.6" depth, this soundbar features 3.1.2 channels and Q-Symphony technology that synchronises with compatible TVs. Boasting top-firing speakers and wireless Dolby Atmos connectivity, the HW-S800B is suitable for every audio need.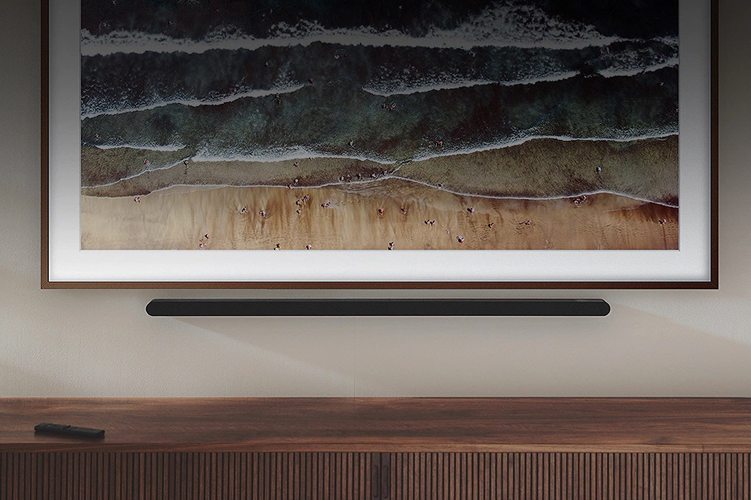 (Above): Samsung's new HW-S800B Ultra Slim Soundbar lives up to its name.
Image simulated; cable not shown.
LG
XBOOM 360 Portable Speaker
This stylish portable speaker boasts 360° omnidirectional sound to fill the whole room with all your favourite tunes. The speaker has 10 hours battery life and eight sound modes to enhance any genre. Smart-enabled, extra controls like DJ Effects can be accessed via the LG Tone Free app.
New UltraGear Gaming Speaker GP9
LG's new gaming speaker will please gamers. It features LG's unique 3D Gaming Sound technology, DTS Headphone:X® which provides virtual surround sound to headphones and a built-in mic for clear communication with other players.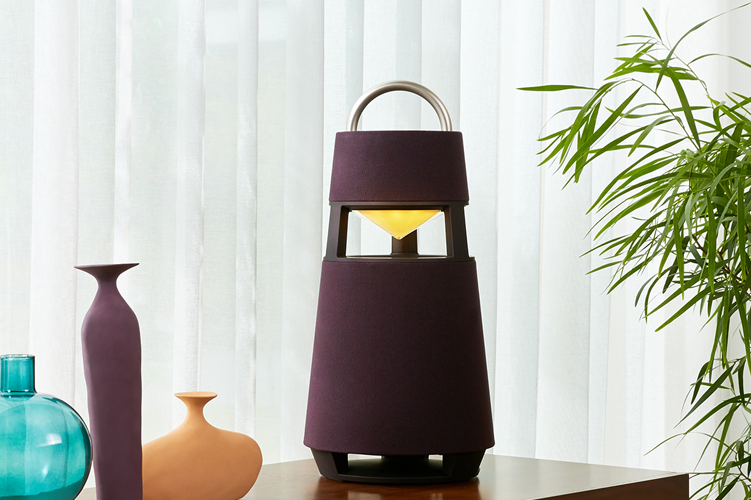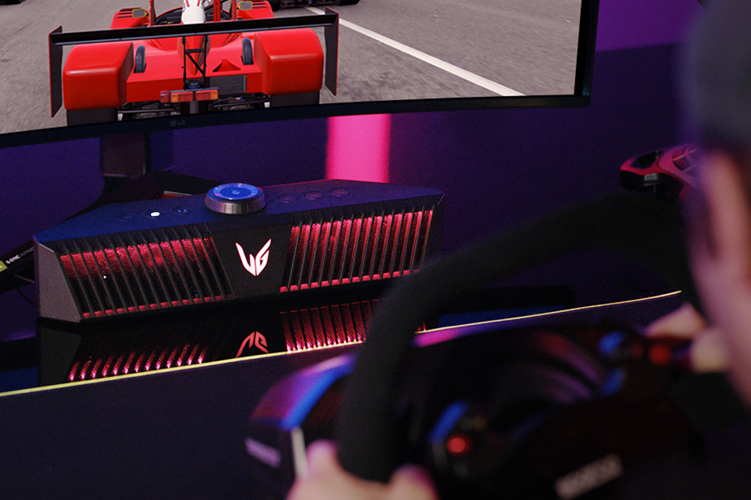 (Above): LG's new audio products ensures every lifestyle need is met.
TCL
New Alto Series Soundbars
In 2022, TCL will be rolling out their new Alto line of soundbars: the Alto 7-Series and Alto 9-Series. The 7-Series' entry-level models deliver surround-sound performance thanks to DTS:X technology. For an advanced audio experience, the Alto 9-Series Soundbars will please with RayDanz® technology, Dolby Atmos, DTS:X and connected apps like Google Assistant and Spotify.
HISENSE
New U5120G Soundbar
This 12-speaker Dolby Atmos soundbar includes a subwoofer and has been designed to meet every audio need. The soundbar delivers all-around sound with up-firing and side-firing speakers for impressive cinematic sound; ideal for use with all entertainment genres from movies to music and sports.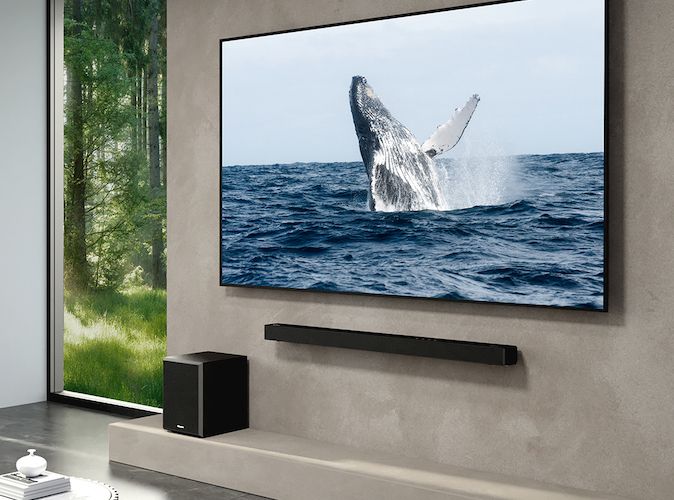 (Above): Gorgeous design meets powerful sound with Hisense's U5120G Soundbar.
There you have it! The newest TV and audio products to come out of CES 2022. What are you looking forward to most? Do you crave for 8K viewing at home, or maybe you want to up-size your screen? Perhaps an upgrade to your home audio is on your mind; whatever it is, make sure to follow us on Facebook and Instagram or subscribe to get updates and be the first to know.