The Appliance Trend for 2019
Kitchen trends for 2019 are looking luxurious and if the recent The Block interiors are any indication, black is definitely back! In previous years, light and bright was the go-to finish, but dark is here to stay and it looks so good! It not only brings an immediate level of sophistication and mystery, but it can also be achieved on a budget. With carefully selected appliances and finishing's, you can create a timeless space that you'll enjoy for years to come.
Black kitchens with dark cabinetry and floor tiles give the heart of the home a polished and contemporary feel. For a different take on the trend, try investing in black or dark appliances. From entry level to premium and high end, there are a range of options on the market to suit all budgets.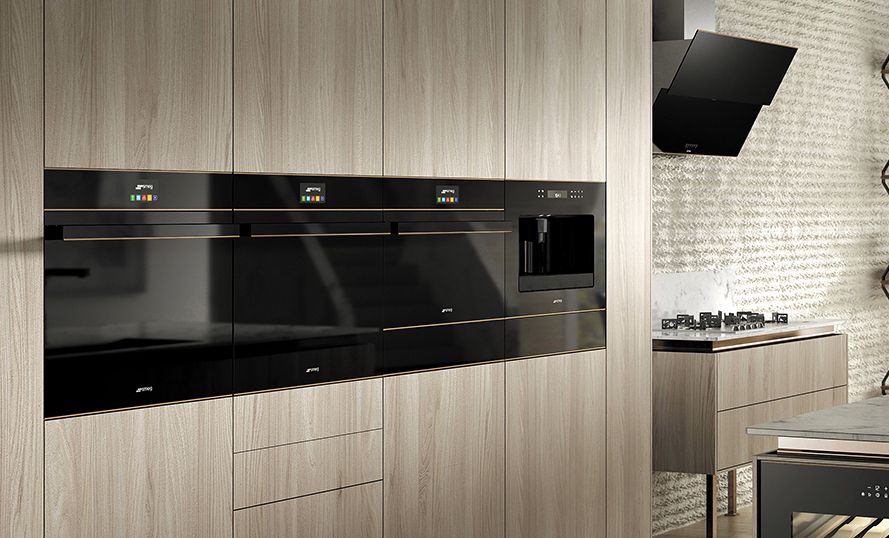 Starting with a premium option is the new Dolce Stil Novo collection by Smeg. Exuding style and sophistication, this collection is Smeg's finest to date and includes a range of appliances that will immediately take your space to a whole new feeling of luxury. It includes 60cm and 45cm ovens, two blade flame gas cooktops, a blast chiller, wine cabinet and sommelier drawer and coffee machine. It's finished is a sleek black with the choice of copper or stainless-steel trimmings – it's Smeg's finest built-in collection to date.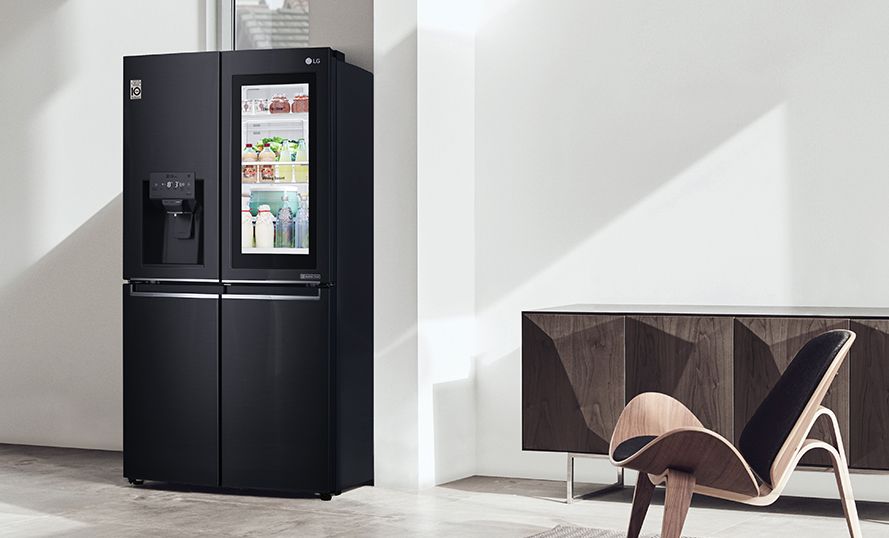 Leading appliance brand Electrolux have an exciting upcoming 2019 range. This will include a French door fridge (of course with a FlexSpace convertible drawer), ovens, cooktops, rangehoods and dishwashers all in a dark finishing. Watch this space for more details on this exciting range to launch soon!
If you're a lover of matte black, and let's face it who isn't, LG have recently launched a range of matte black and dark stainless-steel appliances that are absolutely stunning. Made to stand out, this range includes matte black fridges, a dishwasher and even a microwave – this range will definitely add contemporary finish to your kitchen!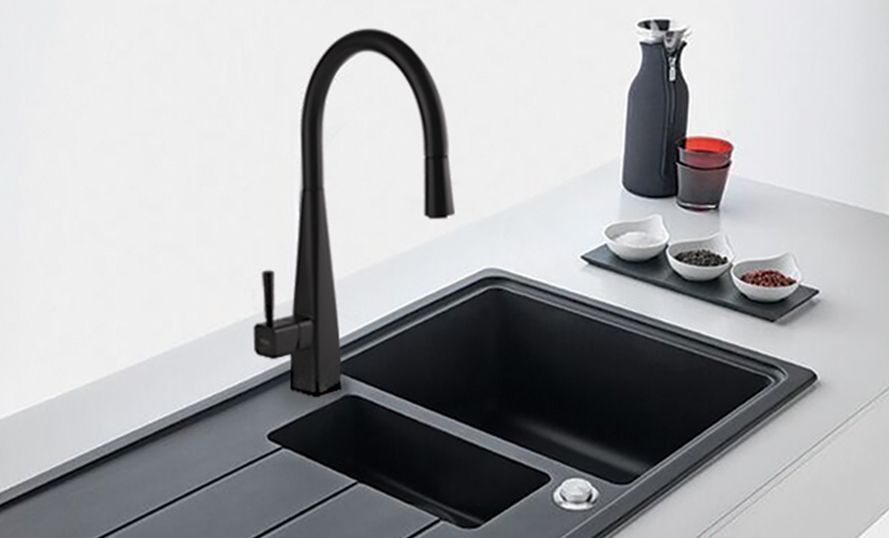 For those that are looking for a subtler change in the kitchen, try swapping out your tapware and sinks for a black finish Franke and Oliveri have a stunning matte black range of sinks and taps that will give a subtle contemporary hint of sophistication without breaking the bank.