Celebrating International Women's Day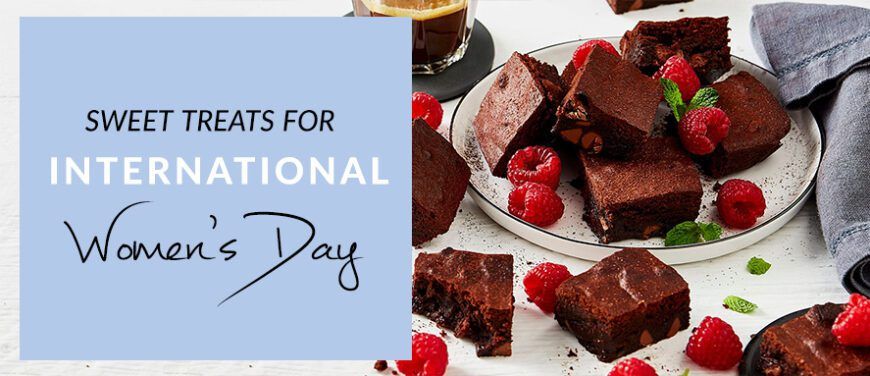 Celebrate the women in your life and women worldwide this International Women's Day. From recognising achievements to raising awareness and empowering the next generation, take time to celebrate with these sweet treats, perfect for that morning tea meet!
Jimmy Rees' Berry-licious Donuts
TV entertainer and Westinghouse ambassador Jimmy Rees shares his simple Berry Donuts recipe that can be made with the AirFry function in Westinghouse AirFry Ovens. This one is great for getting the whole family involved.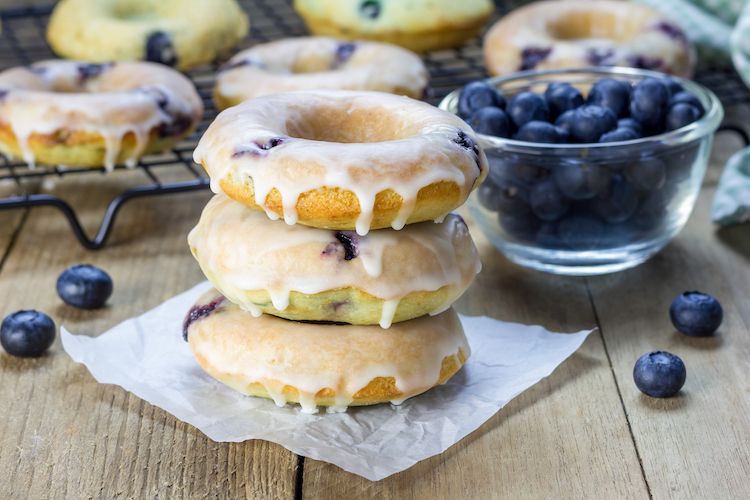 Serves: 16
Prep Time: 30 mins + 1 hour proving
Cook Time: 20 – 24 Mins
Ingredients:
1 cup (250ml) milk
7g sachet (2 teaspoons) instant dried yeast
1/2 cup (115g) caster sugar
3 cups (450g) plain flour
100g butter, melted
2 cups frozen blueberries
Extra 1/3 cup caster sugar
Olive oil cooking spray
3 teaspoons cinnamon
2 tablespoons icing sugar mixture
Method:
Place milk in a large heatproof jug. Add yeast and 1 tablespoon of the caster sugar and stir until combined. Cover with plastic wrap and stand for 5 minutes until bubbles appear on the surface.
Sift flour into a large bowl and stir in remaining caster sugar. Add yeast mixture and half of the butter and stir to form dough. Turn out on a lightly floured surface. Knead for 5 minutes until smooth and elastic. Place in a lightly oiled bowl. Cover with plastic wrap and a tea towel and stand in a warm place for 1 hour until dough doubles in size.
Turn out onto a floured surface. Knead gently until smooth. Roll into a log then cut in half. Place one half aside, cut the other half into 8 equal portions. Shape each portion into a smooth ball. Then using a rolling pin, flatten each ball to a 10cm round.
Combine frozen blueberries and extra sugar in a bowl. Place a heaped tablespoon of berry mixture into the centre of each round. Gather up edges to cover berries. Pinch together to seal. Turn-over and shape into a smooth round.
Grease air fryer basket with cooking oil. Place seam side down in the basket, about 5cm apart. Preheat air fryer to 200°C for 5 minutes. Place airfryer drip tray, covered with baking paper or foil, on the bottom shelf to catch any drips. Place air fryer basket in centre shelf position and airfry for 10-12 minutes until golden. While the first batch is cooking, repeat step 3 and 4 with the remaining dough.
Transfer the cooked donuts to a tray. While hot, brush with remaining melted butter. Combine cinnamon and icing sugar then sift over the top of the warm donuts. Serve.
Recipe by Jimmy Rees (Westinghouse)
Blackberry & Almond Bread & Butter Pudding
Prep Time: approx. 10 minutes
Cook Time: 25 minutes
Create this pudding with a Smeg oven, such as the Smeg 90cm Victoria Dual Fuel Freestanding Cooker.
Ingredients:
1 small brioche loaf
250g blackberries
2 eggs
285mls milk
25g caster sugar
25g flaked almonds
Method:
Preheat the oven to 180°
Slice the brioche loaf and then cut into triangles. Layer the slices into a 20cm Pyrex Cake Pan.
Beat together the eggs, milk and sugar. Pour half the egg mixture over the brioche, allow approximately 5 minutes for the brioche to absorb the mixture before adding the remaining liquid.
Arrange the blackberries over the soaked brioche and bake in the oven for 15 minutes. Sprinkle the almonds over the bread and butter pudding and cook for a further 10 minutes. Serve hot with optional Greek yogurt.
Recipe by Smeg
Chocolate Brownies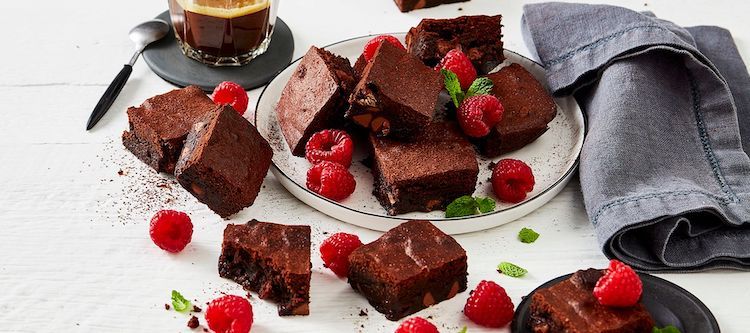 Serves: 9
Prep Time: 5 minutes
Cook Time: 20 minutes
Make these Chocolate Brownies with the Sunbeam 4-in-1 Air Fryer + Oven.
Ingredients:
125g butter, chopped
125g 70% chocolate, chopped
¼ cup cocoa
1 cup caster sugar
3 eggs, lightly whisked
¾ cup plain flour, sifted
100g milk choc bits
Raspberries and mint, to serve
Method:
Line a 20cm square cake tin with baking paper and spray with oil.
Add butter and chocolate to a glass mixing bowl, place in microwave and heat for 20 seconds. Stir with a metal spoon. Heat again in 20-second intervals, stirring every time until mixture is smooth. Add cocoa and stir through until dissolved. Mix through sugar, then the eggs, add the flour and mix through the choc bits.
Pour mixture into prepared cake tin.
Press POWER. Press BAKE. Adjust temperature to 180° Adjust time to 20 minutes. Press START/STOP. Allow oven to pre heat. Oven will 'beep' when preheated.
Place cake tin on the middle Air Flow Rack. Close the door and press START/STOP.
Test brownies with a skewer. If it comes out mostly dry, remove brownies from oven and allow to cool in pan.
Turn brownie out of tin and cut into 9 or more pieces. Serve hot or cold.
Sprinkle with additional cocoa (optional). Serve with fresh raspberries and mint.
COOK'S TIP
Baking Tip: Bake your favourite cakes in 20 cm pans, placing pans in the middle of the Air Fryer. If the top burns a little, cover the pan with aluminium foil and continue cooking until cakes are cooked through.
Recipe by Sunbeam