Chilli Chocolate Tray Bake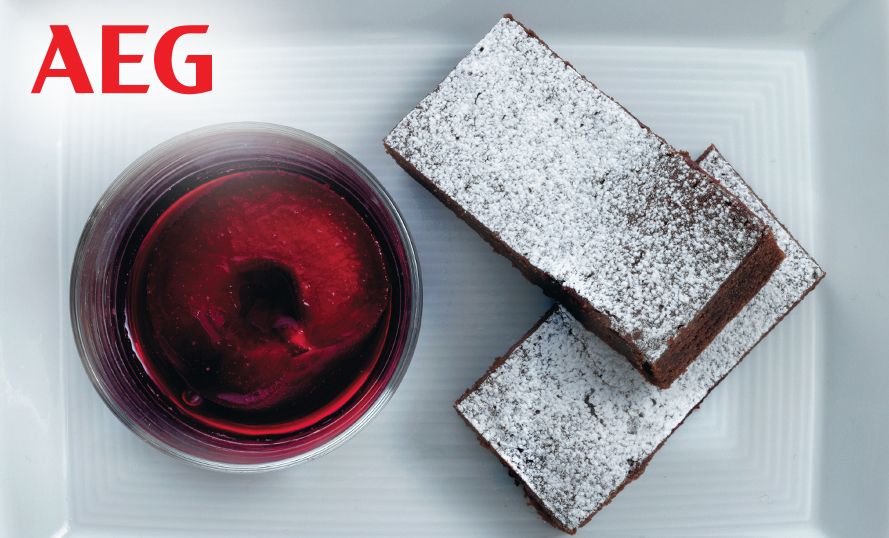 A serious hit of chocolate, with a little kick of chilli.
INGREDIENTS
350g plain chocolate
375g butter
6 eggs
150g egg yolks
125g sugar
125g flour
1 tsp cayenne pepper
Cook time: 25 mins
Serves: 8-10
METHOD
Step 1.
Break up the chocolate and place it and the butter in a heatproof bowl over a pan of barely simmering water. Stir occasionally until melted, then remove from heat. Grease and line a 30cm x 20cm x 4cm tray with baking parchment.
Step 2.
Beat the eggs, yolks and sugar together for about 1 minute until fluffy. Sift the flour and cayenne together.
Step 3.
Stir the chocolate mixture into the egg mixture and then fold in the sifted flour. Pour the cake mixture into the tray and spread out evenly.
Step 4.
Bake on shelf level 3 on Steam setting 2 at 150°C for 25 minutes or until a skewer comes out clean.
To Serve
Remove from oven, leave to cool, then dust with icing sugar and cut into squares.
Chef's Secret
The left-over chocolate can be chopped into small pieces and added to the dough along with nuts, raisins or crystallised ginger.
Recipe by AEG
View AEG OVENS