Connectivity At Home – Choosing The Right Speaker For You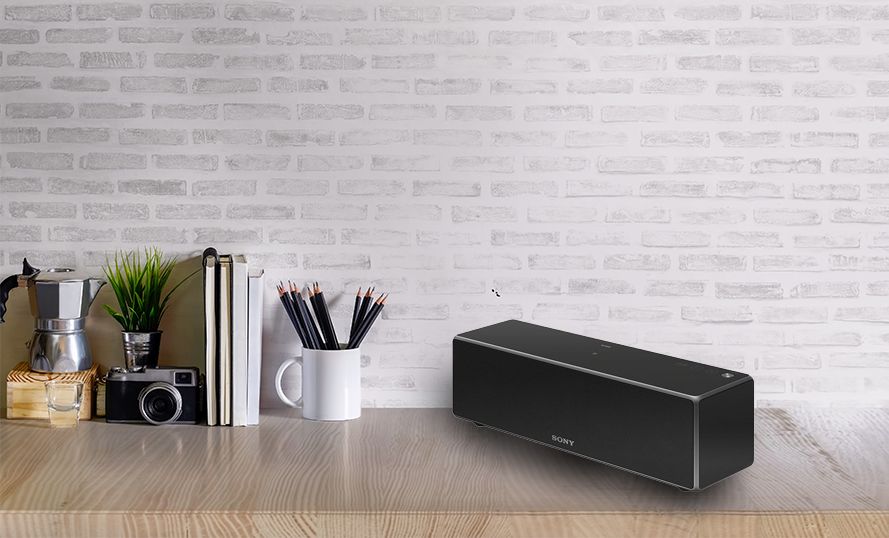 Filling your home with audio is a great way to set the mood and to create a certain atmosphere. Whether it's loud upbeat music for your next party, relaxing music to wind down to, or just listening to your favourite songs, a home full of sound can greatly contribute to how we feel. Our homes now also are filled with speakers that can do much more than just play music, from being our own personal assistants to communicating with your fridge.
When it comes to sound and music in our homes, we now have a wide variety of options to choose from. Which one is the best for you? That depends on a few factors including your needs.
Smart Speakers
Smart Speakers are designed to be your own personal assistants. They have built-in AI (artificial intelligence!) which you can communicate with and they can perform a range of functions including playing a song or playlist, tell you the weather, turn off your lights, create a to-do list, call a certain friend, and so much more. All you need to do is ask it. The sound quality produced by smart speakers is excellent, but for the most part, don't expect them to be on the same level as fully-fledged sound-dedicated speakers. The benefit of smart speakers come from its abilities as a personal assistant and as a 'hub' of your home.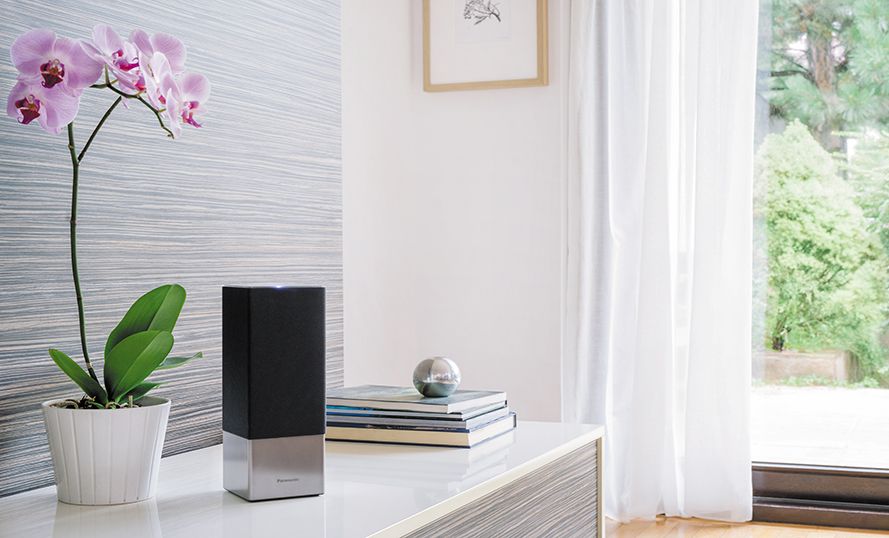 Soundbars
Soundbars are sleek devices which usually sit in front of your TV, or are often mounted to a surrounding wall. They manage to produce big, clear sound and are perfect for delivering high quality sound when watching movies. You may think the quality of sound from your TV's small built-in speakers is ok, but you will truly hear and feel the difference with a soundbar! One of these will let you hear every detail in every scene and every whisper of dialogue. Many subwoofers will even come with a subwoofer for that extra bass. The
YAS107B
from Yamaha features DTS Virtual X Technology, which helps to recreate cinematic surround sound without the need for extra speakers.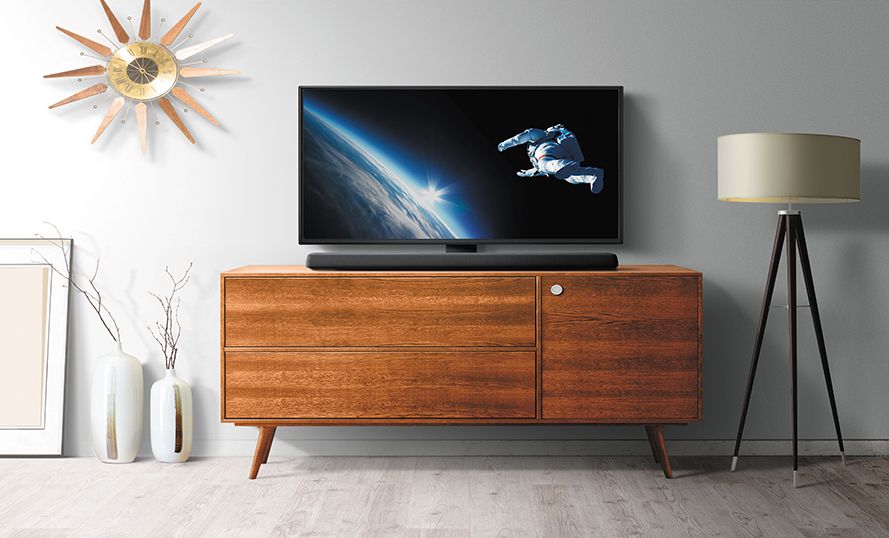 Home Theatre Systems
These offer much more than just sound. The speaker system that comes with a home theatre system is for those who want a truly cinematic, surround sound experience in the comfort of their home.
Hi-Fi Systems
Hi-Fi Systems are for the music lovers out there. Big and crisp sound ideal for playing your favourite tracks and offer a variety of playback options, from radio to CDs to mp3 and Bluetooth connectivity. Home Hi-Fi Systems are generally available as either Micro or Mini Systems. Typically, the main difference between the two is the size, with Micros being more compact and less powerful than Minis. So if the Hi-Fi is just intended for a small living room, a Micro System will probably do, but for a larger area you may want to consider a Mini System. A mini system like the
SCMAX9000GN
from Panasonic produces big sound from 4000W of power and has 4GB of internal memory.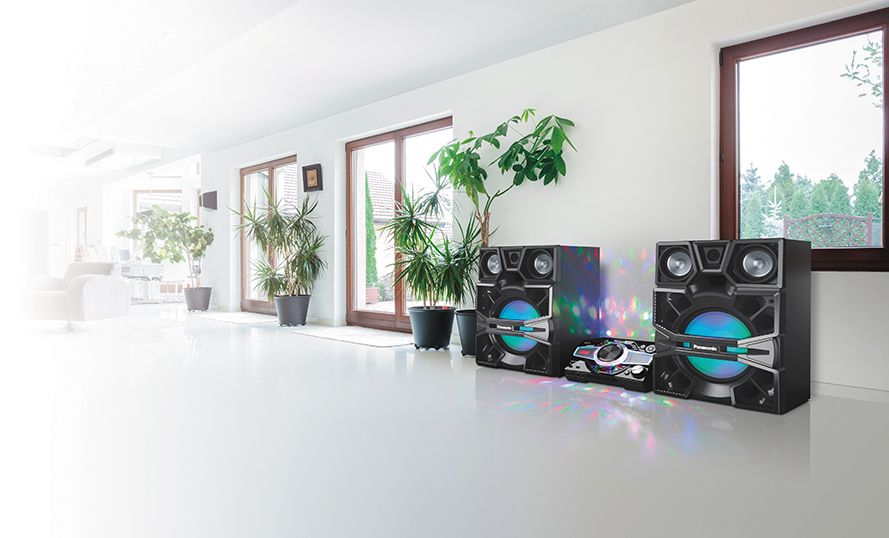 Portable Speakers
Wireless, portable speakers are perfect for taking music with you wherever you go – on road trips, to the beach, wherever! Many models are waterproof and are built tough. Even if you're just after high quality music to take with you to the backyard and then to your next party, a portable speaker is perfect for you. Sony's
SRSXB30
Wireless Speaker is water-resistant, offers extra bass, and is easy to pick up and take anywhere and uses simple Bluetooth connectivity.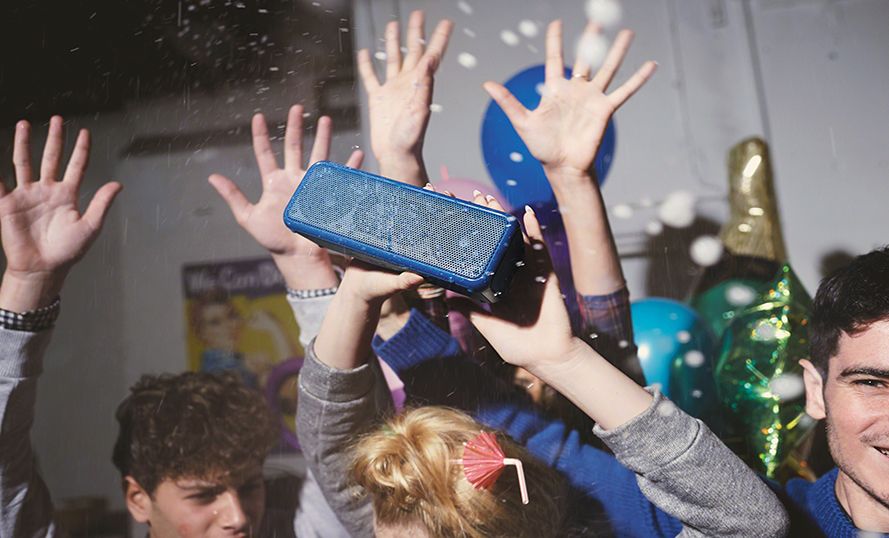 Multi-room Speakers
Multi-room Speakers are an interconnected series of speakers that can be placed in different spots throughout your home. You can choose to play the same music in every room, or different music in different rooms. This allows you to fill the whole house with music, creating a wonderful ambience and allows you to hear a track from anywhere in the house without having to pump your speakers to maximum. Imagine hosting a house party and having music integrated throughout the whole house! Or, give a personalised touch of music to each room. Multi-room Speakers can usually be controlled using your smartphone, making it simple to program. The
Wireless Multi-room Speaker System
from Panasonic delivers all of these benefits in stunning sound quality. Plus, you can even set them up in a way which turns them into true surround sound systems.
The modern home is all about connectivity – all of our devices and appliances are heading in the direction of all being part of one unified system. For us this means greater versatility and greater simplicity.
View audio RANGE