Convector Heaters to Warm Your Home
In the need for a new heater in your home? Have no fear! We've got two convection heaters that are both slim and compact that will easily warm up your space. The main difference between the two heaters is their fuel source; one is powered by Natural Gas and the other is powered by electricity. How these two heaters operate and their suitability for your home will ultimately depend on your needs. Let's take a closer look at the heaters to see if they're right for you:
What are Convector Heaters?
Convector heaters warm your space by heating the air, in which the hot air then rises before diffusing throughout the space, creating a toasty and comfortable environment. Convector heaters are great for warming large areas such as the home or office.
Omega Altise's Natural Gas Portable Convector Heater
This Silver coloured heater effectively heats large areas up to 97m² in size, meaning it's ideal for the living area or combined living spaces like those found in apartments. With side carry handles, this heater can be moved from room to room to suit your individual heating needs.
Fuel Source: Natural Gas
A gas inlet connector at the back of the unit provides an easy connection to your home's gas supply. Just connect the gas hose to the heater, then use the bayonet end to connect to the wall gas socket to ensure the heater is ready to be used. This Omega Altise Convector Heater has a maximum 25Mj/hr output.
Simple Heating
The heater's convection fan blows warm air into your space for even heat distribution, so that you and your family can stay cosy regardless of where you are in the room. Three heating modes deliver greater comfort to suit your needs, such as the Auto and Boost modes, or use Eco to reduce consumption levels. A touch glass control panel with 24-hour timer ensures easy changes to heating, as is with the included remote control.
Greater Safety
Stay warm throughout winter with added peace of mind thanks to the heater's range of safety features. These include a child lock, flame failure switch off and safety tip over switch.
Efficient Operation
Reduce your consumption and lower heating bills as this Omega Altise heater is highly efficient with its 5.8-Star Energy Rating.
Long Warranty
Winter after winter, enjoy effective, efficient, and safe heating with greater confidence thanks to the heater's generous 7-year warranty.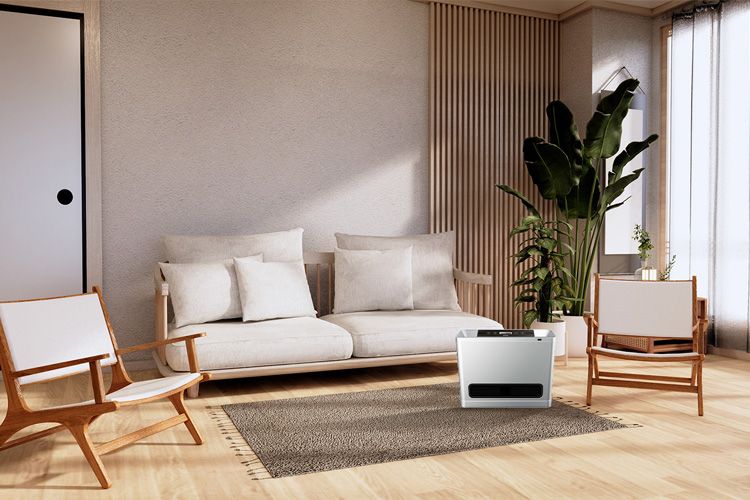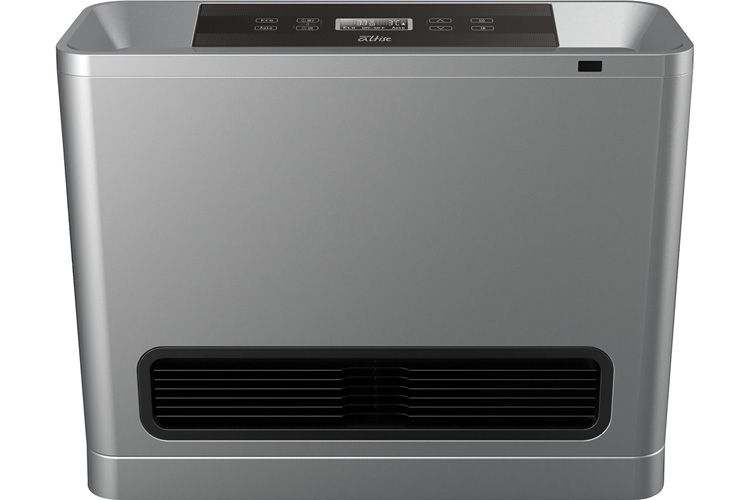 Delonghi's 2400W Convector Heater
In a modern White colour, this portable convector heater comfortably warms rooms up to 70m² in size, meaning they're great for mid to large sized rooms such as dining areas and living rooms where the family may relax at night. With side carry handles, this heater can be moved from room to room to suit your heating needs.
Fuel Source: Electricity (Mains Outlet)
This Delonghi convector heater just needs to be plugged into your electricity socket for fast and even heating. Because it only needs access to the power plug, this heater can be used in almost any space. The heater boasts 2400W of power for simple and effective heating.
 Fuss-Free Heating
A fan evenly distributes warm air faster so that you and your household can stay warm, quickly. Intuitive adjustable control knobs let you set the desired temperature, manage power settings and set operation times with the 24-hour timer.
Safer Heating
Heat your home with greater peace of mind with the Delonghi heater's automatic off tip over switch, meaning it will turn off if the heater accidently gets knocked over.
Peace of Mind
When you use this Delonghi 2400W Convector Heater, rest easy knowing that your heating is covered by the 1-year warranty.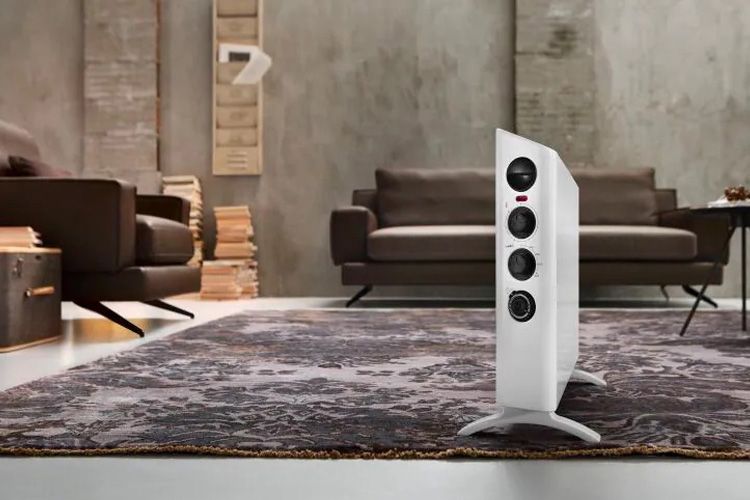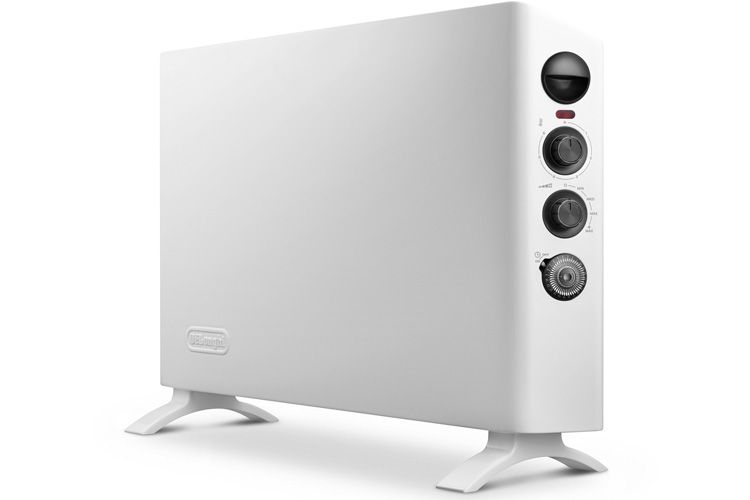 Compare the Convector Heaters
6.1kW Natural Gas Portable Convector Heater (OAGCH25NGS)

2400W Convector Heater (HSX3324FTS)

Brands

Omega Altise

Delonghi

Fuel Source

Natural Gas (LPG Gas optional) 

Electricity  

Max Output 

25MJ/hr

2400W

Number of settings
Three heat settings:
Three power settings:

Min (1000W)
Med (1400W)
Max (2400W)

Timer

24-hour timer

24-hour timer

Control Types
Touch glass digital control panel
Adjustable control knobsp
Carry Handles

Yes

Yes

Wall Mountable 

No

Yes

Safety Features

Child lock
Flame failure switch off
Safety tip over switch

Automatic off tip over switch

Colour

Silver

White
Find creative ways to stay warm this winter with other popular appliances like slow cookers, electric blankets, and air fryers. Click on the link below to find out more.