Cook Up a Storm this Valentine's Day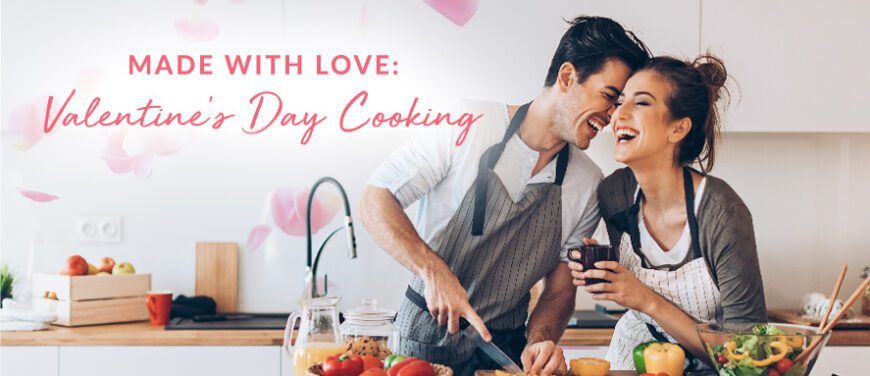 If you want to impress your loved one this year, what better way to do that than with some home cooking. To help you channel your inner chef this Valentine's Day, we've collated some of our hand-picked brunch and dinner recipes. Best of all, some of these creations can be prepared with the home appliances found on our site. Dust off your apron and get into the kitchen, stat!
Brunch
Start the day the easy way with a long brunch that's just for you and your loved one. Indulge in some baked eggs or if you or your spouse have a sweet tooth, the blueberry brioche pie will delight.
Baked Italian Eggs with Air Fried Bacon
Prep time: 20 minutes
Cook time: 31 minutes
Serves 4
Cooked with Breville's Smart Oven Air Fryer
Ingredients:
1 tbsp olive oil
1 clove garlic, finely chopped
400ml passata
6 leaves basil, roughly chopped
140g bacon rashers, sliced into 3mm batons
4 eggs
100g mozzarella, grated
60g Parmesan, grated
40ml milk
1 tsp roughly chopped parsley
1 crusty sourdough baguette, to serve
Method:
Place a small pot on medium heat. Add the olive oil and garlic and sauté until the garlic is just golden brown.
Add the passata sauce and stir with a wooden spoon. Cook for 10 mins, stirring occasionally to ensure the sauce doesn't stick. Add the basil and stir, allowing it to infuse in the sauce.
Pre-heat the oven. Select AIRFRY/ SUPER CONVECTION/ 220°C/ 8 mins and press start.
Place the bacon into the airfry basket.
When the oven is pre-heated, place the basket into the airfry slot. Place the roasting pan on a lower rack to catch the drips of the bacon fat. Cook the bacon until just crispy. Set aside.
While the bacon is cooking, place 60 g of the warm passata sauce into the bottom of 4 x 150ml deep ramekins. If using shallow ramekins reduce the baking time.
Carefully crack an egg over the sauce of each ramekin. Sprinkle with the mozzarella and Parmesan. Pour 10 ml of milk on top of the cheese of each ramekin.
Place the wire rack onto the middle shelf. Pre heat the oven. Select, BAKE/CONVECTION/ 190°C/9 mins.
When the oven has pre-heated place the ramekins into the oven on the wire rack and cook for 9 mins. When the timer alarms, switch the oven function to GRILL/HIGH/ 2 mins, leaving the eggs in the oven. Allow the cheese to melt and become golden-brown on top.
Place the bacon back into the oven to reheat. Select GRILL/ HIGH/1 min.
Remove the bacon from the oven and evenly distribute it over the 4 ramekins. Sprinkle with the chopped parsley and serve immediately with a baguette.

Recipe by Breville
Blueberry Brioche Pie
Prep time: 5 minutes
Cook time: 7 minutes
Serves 4
Cooked with Sunbeam's Pie Magic Traditional Size 4 Up
Ingredients:
4 slices Brioche bread, cut into 24 pieces
1/3-cup fresh or frozen blueberries
3 eggs, whisked
¼ cup sugar
¼ cup milk
1 tsp vanilla essence
Serve with maple syrup, double thick cream and icing sugar
Method:
Place 6 pieces of brioche into each Sunbeam Pie Magic® dish, divide blueberries on top.
In a jug whisk eggs and sugar together. Add milk and vanilla essence.
Pour over brioche.
Close lid and turn on, cook for 7 mins.
Turn Sunbeam Pie Magic® off and allow to sit for 2 mins.
Serve with maple syrup, cream and dust with icing sugar.
Tip: Omit blueberries and use your favourite fruit.
Recipe by Sunbeam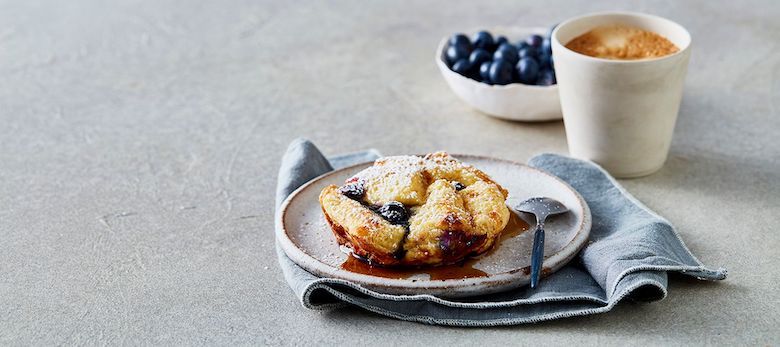 Top: There's nothing like a sweet start to the day with some Blueberry Brioche Pie
Dinner
End the day with a delicious dinner that's home cooked from the heart. Nothing's better than a tasty and healthy meal made by someone special. Impress your loved one with a veggie delight or melt-in-your-mouth lamb shanks.
Spring Veggie Risotto
Cook time: 12 minutes
Serves 4 – 6
Cooked with Crock-Pot's Express Crock XL Multi-Cooker
Ingredients:
1 Tbs olive oil
2 garlic cloves, crushed
600g Arborio rice
3/4 cup white wine
6 cups vegetable stock
2 bunch asparagus, cut into 3cm pieces
1 cup frozen peas
150g snow peas, sliced on the diagonal in half
Juice and zest of 1 lemon
Garnish, pea tendrils
Method:
Press SAUTE on the Crock-Pot Express XL Multi-Cooker then START/STOP and allow to preheat.
Add oil and garlic, sauté for 1 minute, stirring often. Add rice and stir well.
Pour in the wine, stock then secure the lid ensuring the steam release valve is in the seal (closed) position. Press RICE/GRAINS and set the TIME for 8 minutes, then START/STOP.
Once cooking has finished, release the pressure and stir in the asparagus, peas and snow peas.
Press SIMMER and START/STOP and cook for 3 minutes, until vegetables are tender.
Stir through lemon zest and juice, season with sea salt and freshly cracked pepper.
Garnish with pea tendrils.
Recipe by Crock-Pot
Lamb Shanks with Ragu
Prep time: 20 minutes
Cook time: 4 hours
Serves 4
Cooked with Breville's Smart Oven Air Fryer
Ingredients:
2 tbsp olive oil
4 lamb shanks
4 small brown onions, peeled and diced into approx. 2 cm pieces
700g tomato passata
1 small jar anchovies
200g chopped pancetta
1 bunch parsley, finely chopped, plus extra to garnish
1 bunch oregano, roughly chopped
2 tsp rosemary
2 tsp chilli flakes
1 large sweet potato, peeled and cut into large chunks
240ml water
Method:
Place a cast iron or ceramic pot on medium high heat and add the olive oil. Add the lamb shanks and cook for 8–10 mins on each side or until browned evenly on all sides. Remove the shanks from the pot and set aside.
Pre-heat the oven. Select SLOW COOK/HIGH/4 hrs and press start.
Add the onions and cook for 3 mins or until they start to brown. Add the lamb shanks back into the pot.
Pour in the passata and bring it to the boil.
Add the anchovies, pancetta, parsley, oregano, rosemary, chilli flakes, sweet potato and water. Cover with the lid or double wrap with foil to ensure a tight seal.
When pre-heating has completed, place the pot in the oven and braise for 4 hrs or until the meat is very tender and coming away from the bone.
Sprinkle with chopped parsley and serve.
Recipe by Breville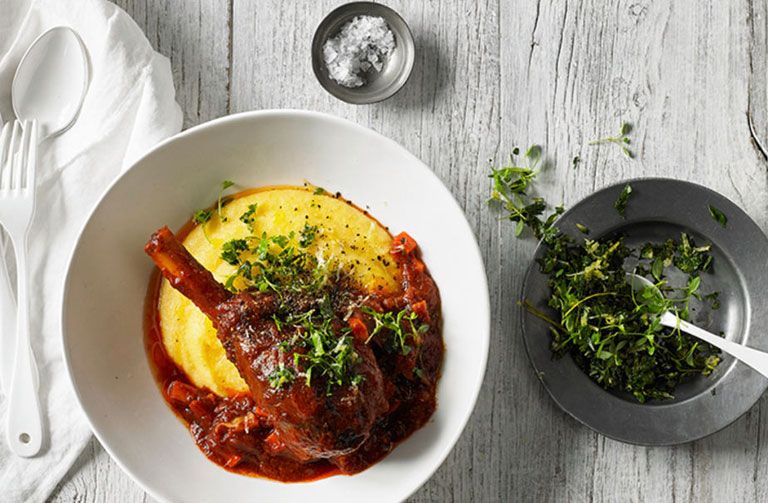 Top: Impress your loved one with our recipes, suited for vegetarians and meat eaters.
Dessert
There's always space for dessert. Sweeten your evening with a scrumptious dessert. Keep it fresh and fruity with a Vanilla Cheesecake or enjoy the tenderness of a Sticky Date Pudding with Caramel Sauce.
Vanilla Cheesecake
Prep time: 20 minutes plus cooling and chilling
Cook time: 30 minutes
Serves up to 10 people
Prepared with Kenwood's Chef Mixer Elite XL
Ingredients:
225g digestive biscuits
75g butter
450g curd cheese
15ml cornflour
5ml vanilla essence
3 eggs
150g caster sugar
225ml double cream or Greek yogurt
450g fresh soft fruits
Method:
Preheat the oven to 180°C. Oil a 23cm (9") spring-form cake tin and line the base with greaseproof paper. Place the biscuits in the Kenwood Bowl and use the K Beater on speed 2 to crush the biscuits into crumbs.
Melt the butter and pour onto the crushed biscuits and mix together using the K Beater. Transfer to the prepared tin and press down over the base to form an even layer.
In the cleaned Kenwood Bowl, using the K Beater, mix together the curd cheese, cornflour, vanilla essence, eggs and sugar. Add the double cream or yogurt and mix until smooth. Pour into the tin and bake for 30 minutes.
Switch off the oven and leave the cheesecake inside to cool very slowly. Chill until required, then place on a serving plate and top with a mound of fresh fruits.
Recipe by Kenwood
Sticky Date Pudding with Caramel Sauce
Prep time: 30 minutes
Cook time: 50 minutes
Serves 12
Cooked with any Westinghouse Steam Oven
Ingredients:
For the pudding
200g pitted dates, chopped
200ml boiling water
1 tsp bicarb soda
75g unsalted butter, softened
2 tbs golden syrup
2 tbs brown sugar
2 Eggs, at room temperature
150g plain flour
2 tsp baking powder
For the caramel sauce
150g unsalted butter
200g brown sugar
1 tbs golden syrup
200ml thickened cream
Method:
Pudding
Preheat oven to 170°C steam bake.
In a small bowl cover the dates with the boiling water and bicarb soda. Stir and leave for 10 mins.
With an electric mixer, cream the butter and syrup until well mixed, add the sugar and beat out lumps.
Beat in one egg at a time and continue until smooth.
Gently add the flour and baking powder.
Squish the dates with a fork and add them and their liquid to the batter.
Pour into a greased baking tin. (23x23cm)
Bake for 30 mins.
As soon as you remove from oven, pierce the cake repetitively with a skewer.
Pour half the warm sauce over the pudding, allowing it to soak into the holes for 20 mins.
Serve with more sauce and vanilla ice-cream.
Caramel Sauce
In a small saucepan, place the butter, brown sugar and syrup and place over medium heat.
Once the butter has melted, stir and melt the sugar and syrup.
Stir in the cream and simmer to combine.
Take off heat and keep warm for serving.
Recipe by Westinghouse
Below: Complete your Valentine's Day with some sweet treats.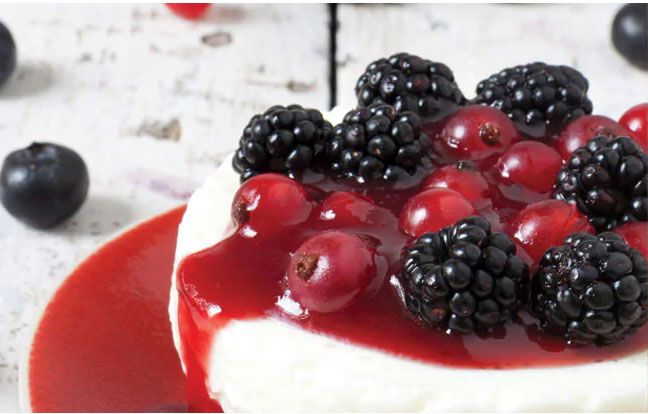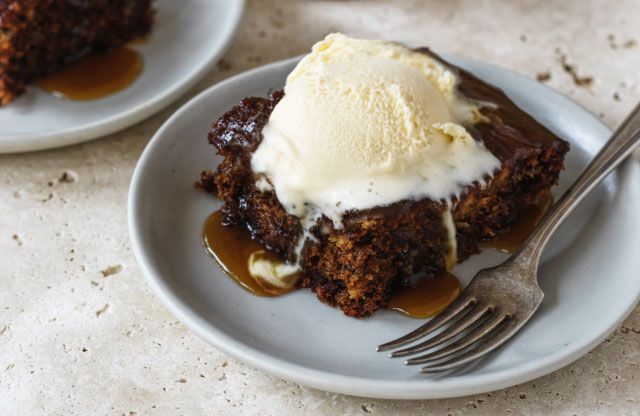 Make it a Valentine's Day with a difference, thanks to a range of delicious recipes that you can easily whip up at home. Tasty and full of flavours, these recipes will ensure you can feed their hunger and steal their heart this year. If you're looking to get them the perfect gift, click on the link below to see our Valentine's Day Gift Guide.
VIEW THE VALENTINE'S DAY GIFT GUIDE