Cook@Home with Russell Hobbs: Healthy Brownies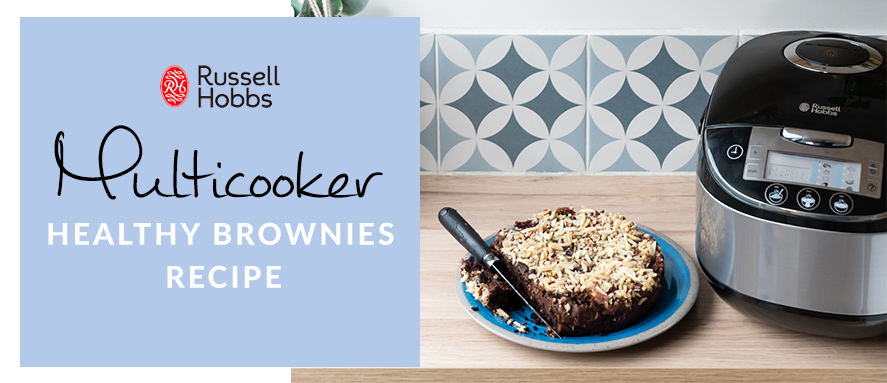 Do you find you're running out of space to cook all your favourites? Have no fear, with Russell Hobbs' Cook@Home Multicooker, you can now cook more with the one appliance. Featuring 11 functions, this multicooker is an all-in-one device that can help you cook rice, slow cook beef ragu, make some veggie soup and even bake a cake!
To help us get a better understanding of how this Russell Hobbs multicooker works, we let our friends Luke and Claire from @vanlifestraya test it out. And of course, with Claire's nutritional background, a healthy, guilt-free chocolate brownie was on the menu.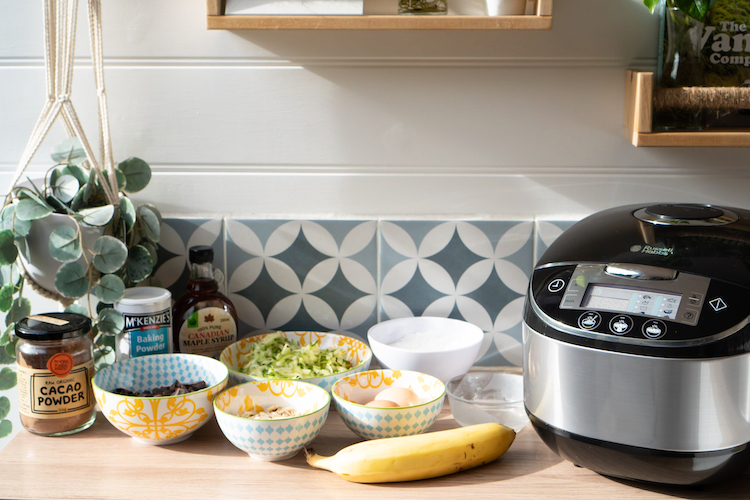 What I really love about this Multicooker is how versatile and easy it is to use. As a new mum, I'm absolutely craving things that make my life easier (and save me time) and this appliance does just that.
When I first got this, I didn't realize how many things it could help me make. I was reading the list and quickly lost count…it can literally help you cook pretty much anything!
So, if I could make pretty much make anything in the world what do you think was the first thing, I tested it out with? Healthy chocolate brownies of course!
These are the ingredients I used for my gluten-free healthy-ish chocolate brownie:
1x large zucchini, shredded
1x large banana, mashed
2x eggs
1x teaspoon baking powder
¼ cup cocoa powder, sifted so you don't end up with chunks
1x block dark chocolate, chopped into chunks
¼ cup maple syrup
Approximately 1x mid-sized bowl of gluten-free flour, sifted
1x tablespoon coconut oil
Crushed hazelnuts & almonds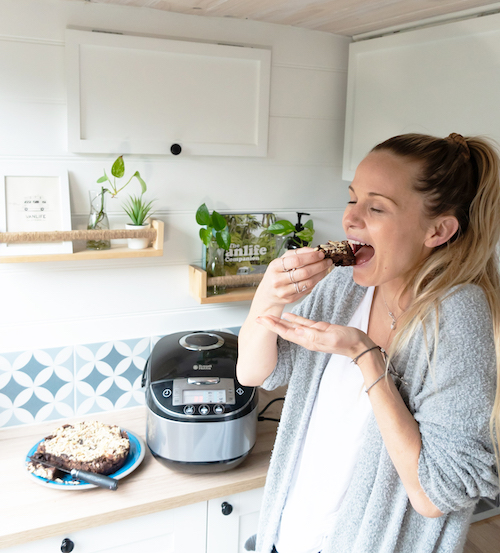 I added all the ingredients into a large bowl (minus the crushed hazelnuts and almonds) and stirred them together. I then lined the inside of the cooking bowl with baking paper (to make it easy to pull out) before pouring the brownie mix in. Afterward, I added the crushed hazelnuts and almonds on top. I popped the cooking bowl into the cooker for 90 minutes on the 'Cake' setting.
Once it was ready, I opened the lid to the incredible smell of freshly baked brownies. I was super happy with the result. Cooked perfectly throughout but still gooey on the inside, absolutely delicious!
The inclusion of the spatula and spoon with this multicooker is a nice touch. However, I'm all about making life easier, and the fact that you can place the internal cooking bowl straight into the dishwasher after use is what I'm all about! Love it.
Want to see more? Keep up to date with Claire, Luke and baby Beau's adventures on their Instagram page @vanlifestraya. And, don't forget to follow us on Instagram @nationalproductreview to be the first to know about the latest content, giveaways, recipes and more! Check out their review below: