Easy BBQ Beef Kebabs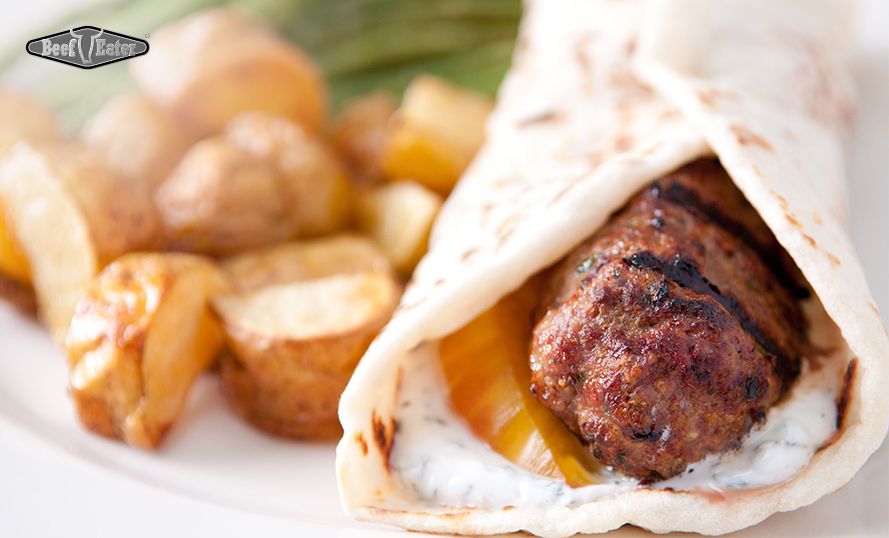 INGREDIENTS
1kg beef mince
1 cup breadcrumbs
2 eggs
½ cup parsley, coriander and mint roughly chopped
½ onion, finely diced
2 garlic cloves, finely diced
2 birds eye chillies, sliced
1 tsp mustard
½ tsp cumin
½ tsp paprika
Sea salt and pepper
Cooking Level: Super Easy
Cooking Time: 20 mins
Serves: 6-8
METHOD
Step 1.
Preheat BeefEater® BBQ for 5 minutes.
Step 2.
Combine all ingredients in a food processor or in a mixing bowl and season.
Step 3.
Roll the mince mix into fingers and mould onto the end of a skewer. Roll lightly in breadcrumbs before cooking (this assists in keeping the mix on the skewer).
Step 4.
Grill lightly on all sides for approximately 6 minutes and turn occasionally to ensure evenly cooked.
Step 5.
Great served as a wrap with tatziki (a Greek yoghurt-based dip with grated cucumber, lemon juice, cumin and paprika).
Recipe by Beefeater
View BBQ RANGE