Eco-Friendly Washing with Bosch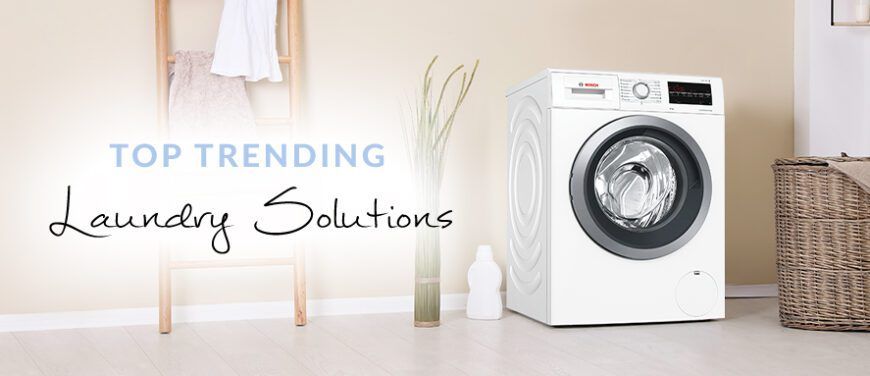 Reducing the environmental impact of our everyday activities has fast become a concern that is shared worldwide. From recycling to lifestyle changes like buying second-hand clothes, everyone can play a part in eliminating the harmful effects of human consumption and waste.
Here at National Product Review, we love to help you find the perfect product that's fit for you and your home. We also know how important it is to ensure that your lifestyle is sustainable and environmentally friendly. If you're after an environmentally responsible laundry solution, we've got you covered with Bosch's 10kg Front Load Washing Machine.
Fit for Families
Designed for the family home, this large capacity Front Load Washing Machine boasts a 10kg capacity that's fit for everyone's clothes. From work attire to the kids' school uniforms, sports gear and bedding, you'll love the spacious capacity to fit everything – so you'll only have to do one load. Whatever's in the laundry basket, find a washing program to fit with 14 wash programs on offer. Take your pick from the Cottons, Delicates/Silk, Wool, AllergyPlus and Sportswear wash programs, just to name a few. If you're short on time, the Super 15 Min/Super 30 Min wash cycle will satisfy.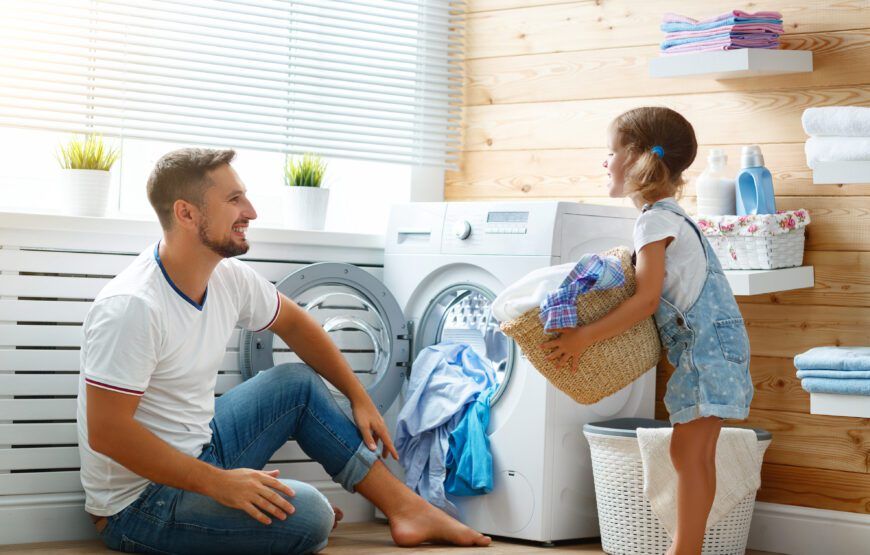 Eco-Friendly Technology
Aside from its large capacity and wide selection of wash programs, this Bosch 10kg Front Load Washing Machine boasts efficient technology to help you save on water and energy. An example of this is the ActiveWater™ Plus load adjustment which measures your laundry load and adjusts water usage to reduce consumption and costs. Powered by VarioPerfect™ technology, this washing machine can help you reduce the cleaning time or use less energy when washing your clothes. The power is in your hands, use the SpeedPerfect mode to save up to 65% on washing time or opt for the EcoPerfect mode which will help you save up to 50% on energy consumption.
Quiet Operation
Boasting great efficiency, this Bosch 10kg Front Load Washing Machine is extremely quiet too. Powered by the brushless EcoSilence Drive™ motor that's durable yet so quiet, you can confidently run any cycle at any time of the day. During the washing process, this washing machine has a 49dBA noise rating which is as peaceful as an operating fridge. When the spinning cycle is in operation, this washing machine has a 74dBA, which is just louder than a dishwasher.
Efficiency at its Finest
There is no better way to know about a product's efficiency than inspecting the Energy and WELS Water Rating. Wash your laundry with peace of mind as this Bosch Front Load Washing Machine boasts an efficient 5-Star Energy and 4.5-Star WELS Rating. If you want to lower your consumption while achieving effective cleaning results, you can't look past this Bosch washing machine.
Reducing your environmental footprint is easy with this Bosch 10kg Front Load Washing Machine. Whether
your washing machine is in need of an upgrade or you need large capacity washing, this Bosch washing machine will satisfy. A simple and effective way to lower your energy and water consumption, as you achieve perfect laundry results, you'll also play a role in slowing down the effects of human consumption and global warming.
To find out more about this washing machine, read reviews, compare, or to buy it online or at your local retailer, simply click on the link below.
WASH UP WITH BOSCH