Enjoy Easter At Home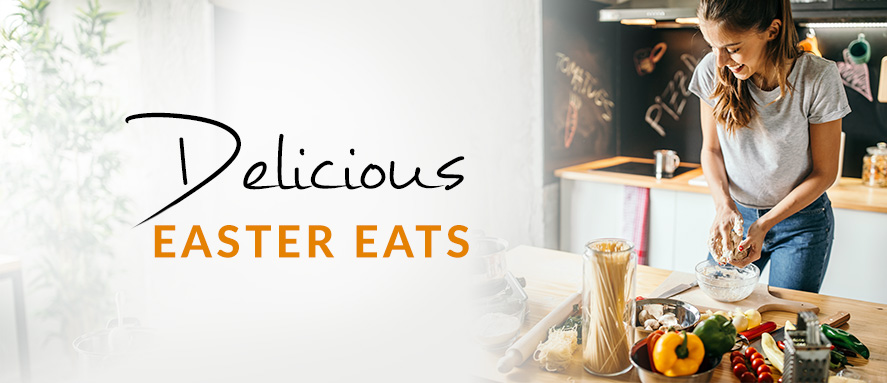 Stay home this Easter and cook up an easy feast in next to no time with these simple recipes. All dishes are easily prepared thanks to the help of trusted small appliances. Test them out for yourself!
Entrée
Coconut Prawns with Sunbeam's Multi-Function Oven & Air Fryer (BT7200)
Preparation time: 10 minutes
Cooking time: 10 minutes
Serves: 4
Ingredients
• 20 large prawns, peeled and deveined
• 2 large eggs, beaten
• 1 cup shredded coconut
• 1 cup panko breadcrumbs
• 1 cup flour, all-purpose white
• Salt and ground pepper, to taste
Method
1. In a large bowl, mix shredded coconut and panko. Season to taste with salt and pepper.
2. Place flour and eggs in 2 separate bowls.
3. Dredge the prawns in flour and then egg. Coat the prawns thoroughly with the coconut mixture
4. Lay prawns out evenly on air fry basket and drizzle olive oil on top.
5. Cook on air fry for 8-10 minutes at 180°C, or until prawns is cooked through.
Main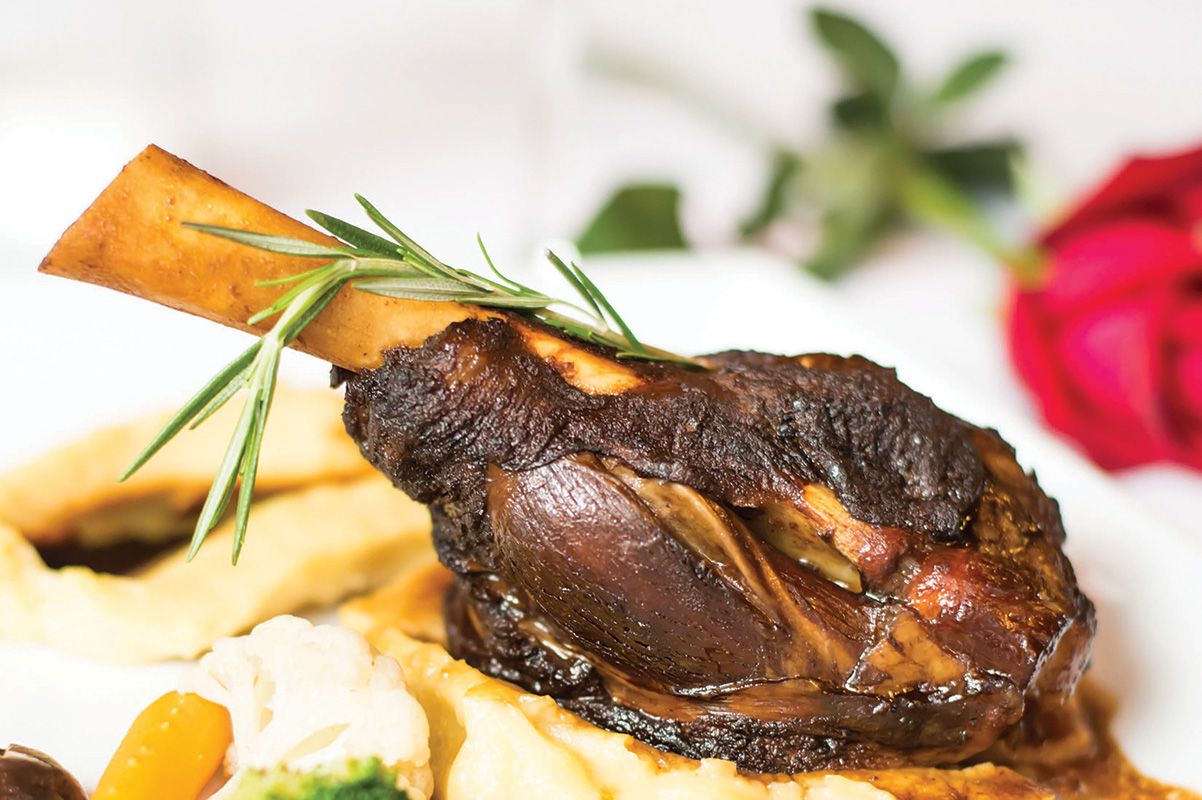 Lamb Shanks with Lemon & Rosemary with Crock-Pot's Express Easy Release Multi-Cooker (CPE210)
Cooking time: 60 minutes
Serves: 4
Ingredients
• 4 lamb shanks
• ¼ cup plain flour
• ¼ cup olive oil
• 2 cloves garlic, crushed
• 2 onions, chopped
• ¾ cup chicken stock
• 4 fresh rosemary sprigs
• 1 lemon, finely sliced
• 2 tbsp lemon juice
• Salt and freshly ground black pepper, to taste
• Fresh rosemary, to serve
Method
1. Dust lamb shanks in flour. Press BROWN/SAUTÉ, then press START/STOP. Add half of the oil and preheat for 2 minutes. Add lamb and brown for 3-4 minutes or until golden.
2. Remove lamb from cooking pot. Add remaining oil, garlic and onion. Sauté for 4-5 minutes or until tender.
3. Press START/STOP. Add shanks, stock, rosemary, lemon slices, and lemon juice to the cooking pot. Secure the lid ensuring the Steam Release Dial is in the "Seal" (closed) position. Press MEAT/POULTRY, and adjust the time to 60 minutes. Press START/STOP.
4. Once cooking has completed, and the pressure is released, season to taste with salt and pepper. Top with extra rosemary and serve.
Dessert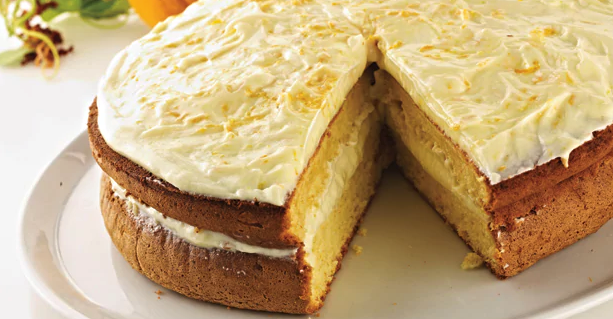 Orange & White Chocolate Cake with Braun's Multiquick 5 VarioFit Hand Blender (MQ5064BKBL)
Preparation & cooking time: 40 minutes
Cooking time: 1 hour 40 minutes
Serves: 6
Ingredients
• 120g flour
• 1tsp baking powder
• 4 eggs
• 80g butter, melted
• 120g sugar
• 1tsp vanilla essence
• Juice of 1 orange
• Grated zest of ½ an orange
Ingredients for white chocolate icing
• 250g white chocolate
• 250g crème fraiche
Method
1. Preheat the oven to 180˚C. In a saucepan, boil and reduce the orange juice down to one tablespoon. In a clean bowl, whisk the eggs, sugar and vanilla essence with the Braun Multiquick 5's hand blender whisk accessory until pale and creamy. Add the orange zest and reduced orange juice.
2. Pour in the melted butter, slowly stir in the baking powder and flour and mix
well with a wooden spoon. Pour into a buttered 20cm round cake tin and bake in the oven for 30-35 minutes.
3. Meanwhile for the icing, slowly melt the white chocolate in a clean saucepan. Using the Braun Multiquick 5's hand blender whisk accessory, whisk the crème fraiche in a bowl until thick and then fold in the melted white chocolate.
4. Once baked, cut the sponge in half horizontally and using a spatula, spread half the icing over one of the sponge halves then place the other half on top. Decorate the top with the remaining icing and allow to set in the fridge for at least 1 hour before slicing.
– – – –
Entrée Recipe here.
Main Recipe here.
Dessert Recipe here.