Heat Pump Dryers: A Must-Have this Winter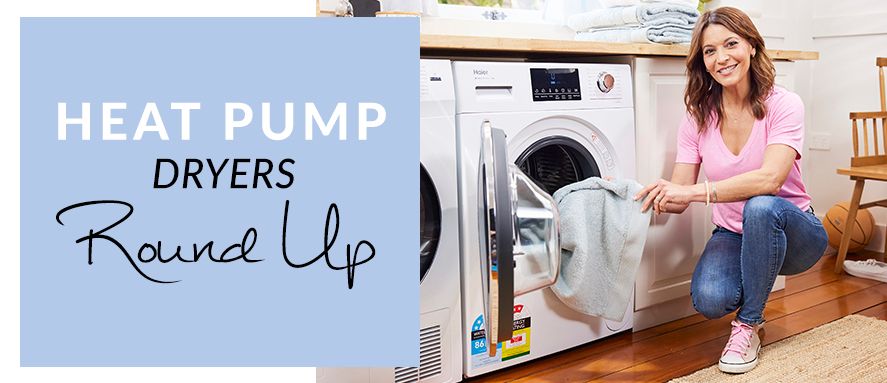 Sustainability Around the Home
Want to keep your energy bills lower this winter but don't know where to start? Look to your laundry room and invest in a Heat Pump Dryer. Perfect for using in winter when there is no sun and a higher chance of rain, Heat Pump Dryers are the desired dryer in many homes thanks to their convenience and high energy efficiency.
A Heat Pump Dryer is a form of condenser dryer which uses recycled air to dry clothes, extracting moisture which is then collected in a condenser container. Since hot air is not constantly being expelled Heat Pump Dryers have higher Energy Ratings and lower consumption than Vented or Condenser Dryers.
Effortless Drying
Condenser and Vented Dryers use higher temperatures to dry your clothes, often reaching a maximum temperature of up to 75°C. Heat Pump Dryers naturally dry at lower temperatures and are gentler on clothing, and they also tend to have more programs to suit various fabrics. Heat Pump Dryers also don't need to be vented and don't produce as much heat as Condenser Dryers, this means you can place them anywhere in the house, making them ideal for apartments and homes with low airflow.
Our Top Picks
8kg Heat Pump Dryer – Haier
Suited for: Busy and time-poor families, who want an easy, no-fuss dryer.
With its large drying capacity, this Haier Heat Pump Dryer is the ideal solution for busy households. Featuring auto-sensing technology, the dryer dries without under or over drying, and so protecting your clothes from extended heat contact. Enjoy drying convenience thanks to:
Auto-Sensing Technology: Measures the weight of your clothes to dry them with the optimal level of heat to improve drying conditions and time
16 drying programs including: Cottons, Delicate, Bedding, Synthetics and Air Dry
Reverse Tumble & Crease-free Function: The reverse tumble technology and crease-free function work together to remove and minimise heavy creases so you iron less
Delay Start: Load and schedule cycle times with the delay start between 30 minutes to 24 hours in advance, perfect for working families
Efficient 8-Star Energy Rating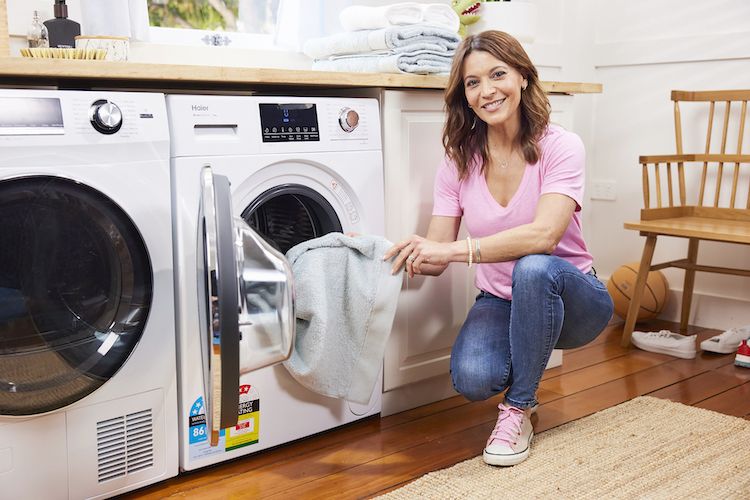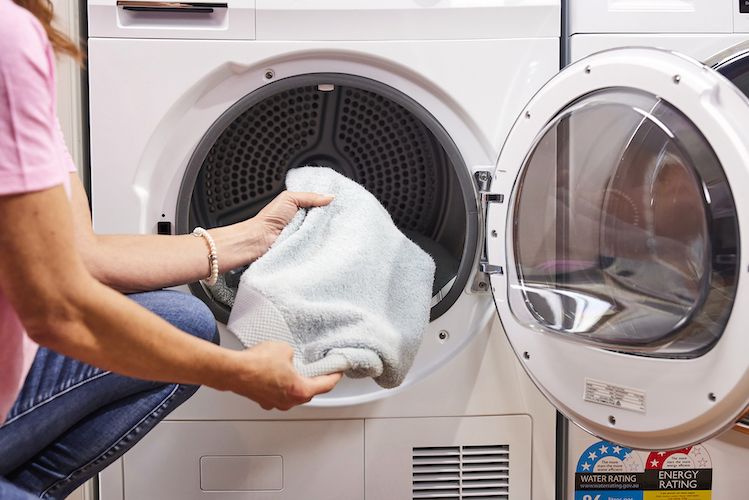 8kg Heat Pump Dryer – LG
Suited for: Large households with frequent and varied drying demands.
This LG Heat Pump Dryer is equipped with all the essentials to meet your drying needs. Enjoy flexibility thanks to the reversible door and drying rack that's perfect for items that can't be tumbled dried. Powered by an efficient Inverter Compressor, this dryer features:
Sensor Dry system: Sensors monitor the moisture and air temperature for optimal results and automatically control the drying time and temperature based on the selected program and help prevent over drying
9 drying programs including: Cotton, Mixed Fabric, Towels and Wool. For those short on time, the Quick 30 cycle is perfect
Allergy Care™ cycle: Eliminates 99.9% of allergens 1, while the Dual Lint Filter will help you combat dust, dirt, and allergens that can cause allergy or respiratory issues.
LG ThinQ® compatible: This dryer can be monitored and controlled on a smart device with the ThinQ® app 2. Even when you're not at home, you can remotely keep track of drying, view energy usage and troubleshoot issues.
Impressive and sustainable 9-Star Energy Rating
1 Allergy Care™ cycle certified by BAF (British Allergy Foundation) to reduce 99.9% of house dust mite allergen.
2 Compatible smartphone required with Android 4.1.2 (JellyBean) or later or iOS9 or later required for LG ThinQ® app. Mobile 3G/4G or Wi-Fi connection, LG ThinQ® app required.
8kg Heat Pump Dryer – Samsung
Suited for: Growing families who want an easy drying experience with greater flexibility and smarter control.
With Samsung's 8kg Heat Pump Dryer, an effortless drying experience can be achieved. A great match for growing families, this AI-powered dryer ensures drying is as intelligent as possible. Samsung's Heat Pump Dryer boasts:
Intelligent AI Dry system: Using 8 built-in sensors, this dryer measures the temperature and humidity of the clothes to optimise drying conditions and time
14 drying programs including: Outdoor, Wool, Bedding, Delicates/Hand Wash and Quick Dry 35 Minutes
Wrinkle Prevent: Prevents garments from sitting in one place after drying, reducing creases on the fabric
AI & App Control: Thanks to AI technology, the dryer remembers your previous dryer habits to suggest cycles, display information and choose the optimal drying cycle for your load. Using the SmartThings app 1 on your smart device, you can control drying remotely, see advice on programs and troubleshoot issues.
Highly efficient 9-Star Energy Rating
1 Available on Android and iOS devices. A Wi-Fi connection and a Samsung account are required. Mobile GUI images may vary by country, environment, etc.
Every time you use your Heat Pump Dryer, have peace of mind and enjoy perfectly dried results thanks to their dedicated functions, and energy efficient operation. No matter how unique your laundry needs are, there's a Heat Pump Dryer to suit your family. Click on the links below to see our full range of Heat Pump Dryers or view our Buying Guide to make it easier to pick the best Dryer for your budget, lifestyle, and clothes.