How To: Create a Home Cinema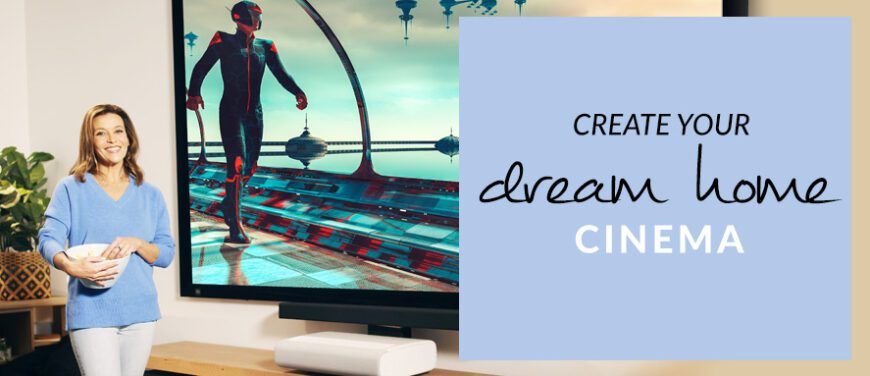 Are you looking to create your own home cinema? Whether you're adding to your current home entertainment set up or starting from scratch, we've got our top picks of television and audio products to have in your home.
Large Screen Showpiece
Enjoy the wonders of 4K viewing with a larger 77" TV from LG. The cinematic C1 series lets you indulge in 4K Ultra HD with amazing picture quality delivered by the OLED panel. With dedicated visual functions, this TV is perfect for movie nights and general viewing.
Enhance Movie Nights
Watch the latest blockbusters, indulge in animations, or revisit classics with the TV's Film Maker Mode™, which lets you watch the way the director intended. Add Dolby Vision IQ and Dolby Atmos® into the mix and you can enjoy an immersive visual and audio experience.
Gaming Compatibility
Level up when you game with the TV's competitive gaming functions. With G-Sync compatibility and FreeSync with fast refresh rates, this is a winning formula for success.
Smarter Control
Access all your favourite apps and content with the WEBOS 6.0 operating system and control your entertainment with your voice via Google Assistant and Amazon Alexa.
Refined Look
Display the TV elegantly on your entertainment unit or wall mount it for a clean look in your home.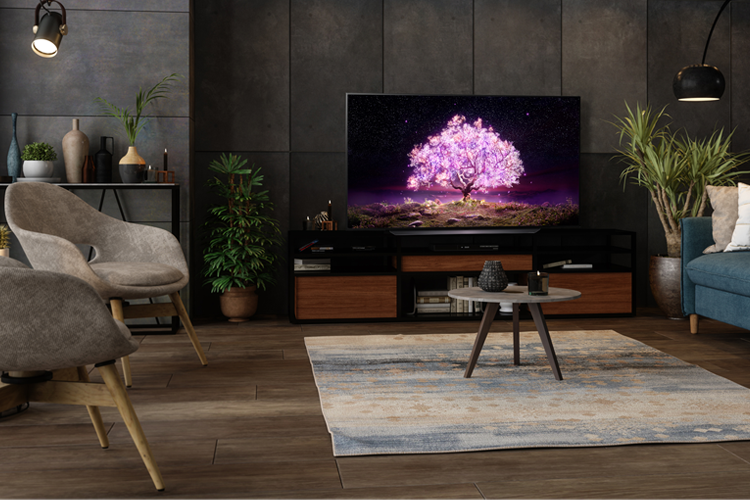 Projector Perfection
Fill your biggest room with a customisable screen that's up to 130" in size with Samsung's The Premiere Triple Laser 4K Smart Projector. This projector offers flexible viewing, perfect for larger spaces to cater to a crowd or for a romantic movie night with your loved one.
Ultra Large 130" Screen
Simply point the projector at a white wall and watch on an incomparable screen at home. The Premiere can project a screen up to 130" in size; so whether you want TV viewing on a 50" screen or indulge in a bigger 100"+ screen for your next movie night, the projector can do it all.
Visual Greatness
The projector has 2800 ANSI lumens of brightness, delivering detailed pictures for vivid viewing. Enjoy brighter colours thanks to the yellow-toned Triple Laser Technology. The Premiere projector has Filmmaker Mode™ so movies can be watched with the director's intentions, minus the motion smoothing.
Built-In Audio
Watch and listen with room-filling audio thanks to the Premiere's built-in 4.2ch speakers. The speakers are powered by Acoustic Beam technology, delivering audio further so everyone can hear the action.
Smart TV
Access all your favourite apps with the smart TV function and with built-in TV tuner, you can also watch free-to-air TV with the projector. With built-in voice assistants like Alexa and Bixby, you can control your entertainment hands-free.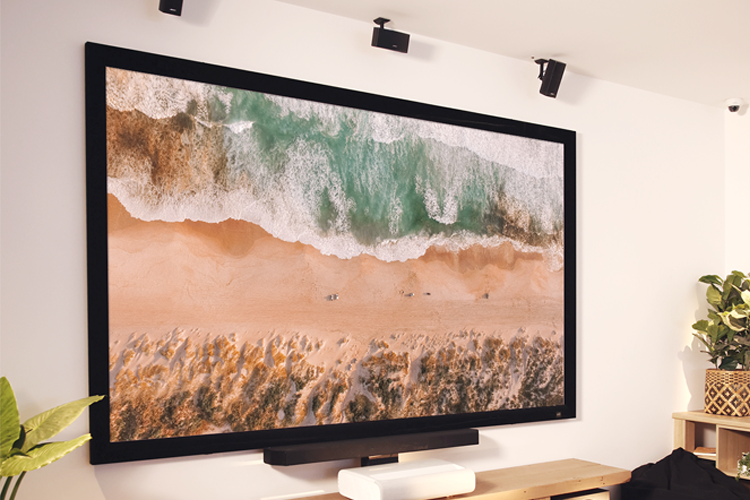 Surround Sound Experience
Do you already have a home entertainment set up? Maybe you just need to upgrade your sound or want to splurge on your home cinema? Add slick sound with this Yamaha 5.1ch Home Theatre System.
All Around Audio
This Home Theatre System features 5.1 channels to effortlessly distribute audio in your space. Be immersed with the latest action films, feel the drama in period shows or just kick back as you stream your favourite artists. This Yamaha 5-piece theatre package includes an AV Receiver, 5x satellite speakers and subwoofer, with all speakers and subwoofer carrying 100W power.
4K Enjoyment
Watch 4K Ultra HD content with quality sound to match with the system's 4K Ultra HD video support. The AV Receiver also supports High Dynamic Range (HDR) video so you can listen to great sound and enjoy enhanced picture quality of all your favourite shows, movies, games etc.
Cinematic Quality
Yamaha's Virtual CINEMA FRONT technology lets you enjoy sound from every direction; with virtual speakers placed at the back of your room and actual speakers at the front. One-touch SCENE buttons optimises audio output to suit whether you're watching a DVD, TV, listening to a CD or the radio.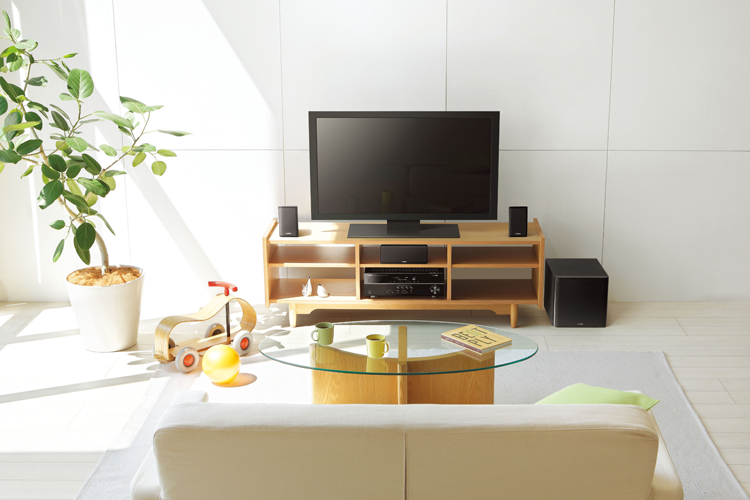 Creating Your Home Cinema: An Overview
Getting your hands on the latest technologies can be tempting, but it's worth looking into your current set up to figure out what can and cannot be achieved. Below are some things to consider as you create your home cinema:
Your space: how much physical space do you have to work with? Can you accommodate a large screen TV? Do you have a spare blank wall to project entertainment onto?
Your current set up: do you have an entertainment unit to fill or are you looking to wall mount or have freestanding products?
Your viewing needs: are you mainly a TV viewer? Do you enjoy movie marathons with friends or perhaps you're a gamer?
Your budget: how much do you have to spend? What's your limit?
For more tips and a guide on all things TV and audio, check out our TV Audio Buying Guide below.