How to keep cool when deciding what air conditioning system is best for you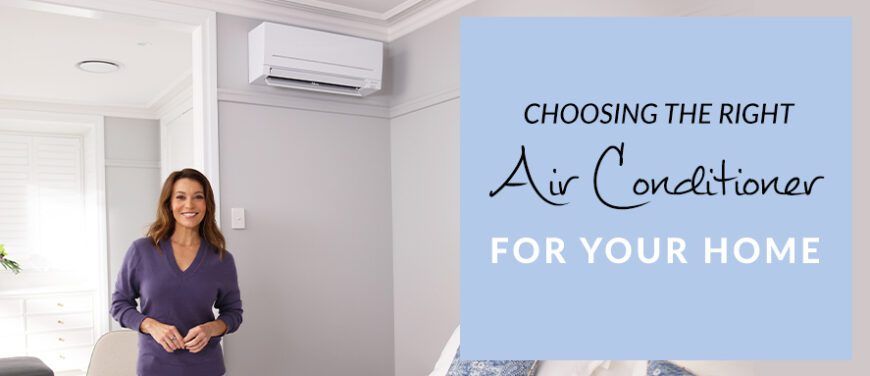 This article originally appeared on News.com.au view the article here.
Want to keep cool in summer but warm in winter? Here's why a reverse cycle air conditioner might be the most affordable option.
Blessed with one of the most diverse climates in the world, Australians have been quick to recognise and utilise the benefits of reverse cycle air conditioning systems.
Allowing users to cool their homes in summer and warm their homes in winter, all from the same energy-efficient unit, reverse cycle air conditioners are known for their efficiency, which is at the forefront of their design.
Considered by some as a good investment in comfort and health, one of the many benefits of reverse cycle systems is that they are adapting to the times, and as electricity prices continue to rise, their efficiency even in the most extreme conditions is second to none, with every one kW of electricity consumed in some systems generating three or more kW of heating or cooling.
With Australians currently spoilt for choice when it comes to options for their home and lifestyle requirements, the experts at National Product Review (NPR) have narrowed it down to a few of their favourite reverse cycle picks.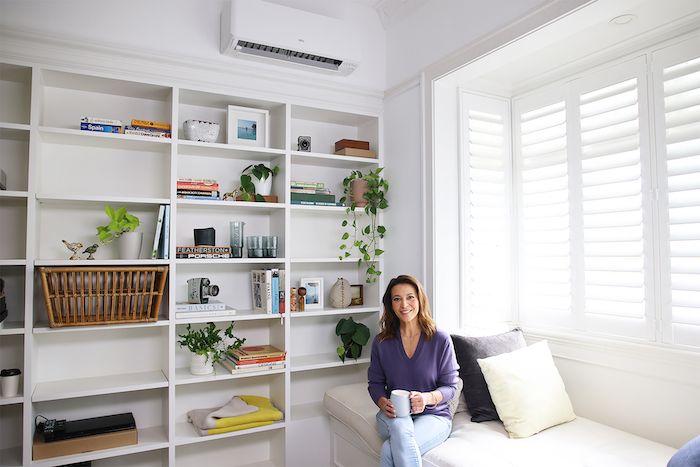 FUJITSU C2.5KW H3.2KW REVERSE CYCLE SPLIT SYSTEM
Keep harmful particles away and cool/heat the home all year round with the Fujitsu C2.5KW H3.2KW Reverse Cycle Split System unit.
Rated five stars by consumers on National Product Review, the built-in human sensor feature will help keep energy bills low, by helping to detect the movement of people in a room to deliver the optimum efficiency and temperature control.
MITSUBISHI ELECTRIC C2.5KW H3.2KW REVERSE CYCLE SPLIT SYSTEM AIR CONDITIONER
Quiet in operation, the Mitsubishi Electric C2.5KW H3.2KW Reverse Cycle Split System air conditioner is described as powerful, energy efficient and stylish.
Great for smaller rooms, this split system unit provides high-speed cooling and heating with smart control, thanks to it being WiFi enabled.*
Also rated five stars, it is also compatible with digital home assistants.
* With installation of optional Wi-Fi adapter upgrade per unit
PANASONIC C2.5KW H3.2KW REVERSE CYCLE SPLIT SYSTEM & AIR PURIFIER
For those conscious of their health and the quality of air within their home, the air purification system within the Panasonic C2.5KW H3.2KW Reverse Cycle Split System and Air Purifier unit can be run without cooling and heating, helping to inhibit allergens and pollens.
This air conditioner is ideal for households with allergies and Asthma.
KELVINATOR C2.5KW H3.2KW REVERSE CYCLE SPLIT SYSTEM AIR CONDITIONER
Described as being efficient and reliable, the Kelvinator c2.5KW H3.2KW Reverse Cycle Split System Air Conditioner uses the intelligent 'follow me' command to ensure fast and personalised cooling through the help of sensors that detect the position of the person in the room.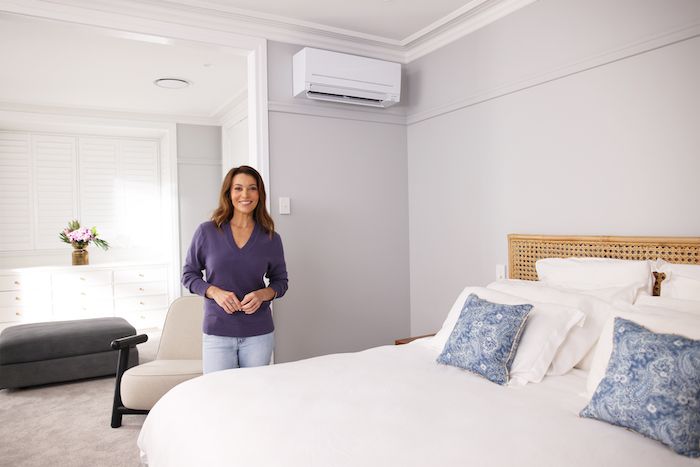 The unit can also be operated remotely through the Kelvinator Home Comfort app, so that users can turn the unit on before they get home.
TECO C2.40KW H2.50KW REVERSE CYCLE SPLIT SYSTEM AIR CONDITIONER
It could be argued that the Teco C2.40KW H2.50KW Reverse Cycle Split System Air Conditioner has it all, incorporating a high-density filter to purify the air, and auto swing that provides a more even cooling option.
Another five star-rated system that can also be controlled remotely via a smartphone app.