How to Preserve the Quality and Taste of Your Food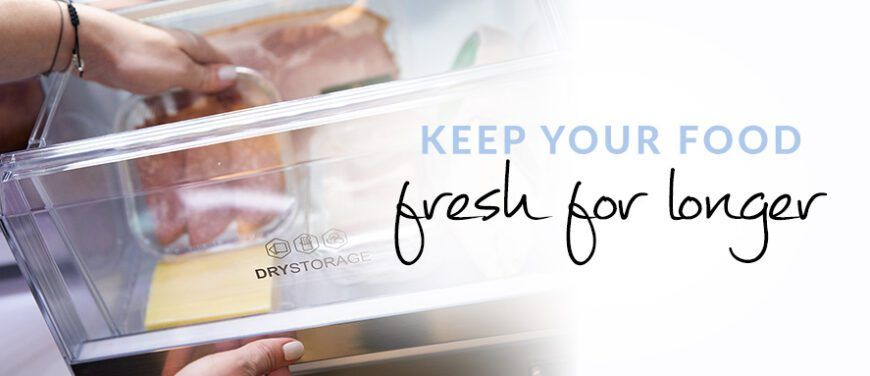 This article originally appeared on Homes To Love, view the article here.
Did you know the average Australian household wastes approximately 4.9kg of food per week? It's unfortunately an easy thing to do, particularly with everyone cooking at home more often of late. But there's nothing worse than tossing out yogurt you haven't even opened, or seeing your greens wilt to a shriveled mess. On top of that, the occasional piece of produce being thrown in the bin is actively contributing to a far bigger problem: landfill. And with climate change rapidly accelerating, it's important to be mindful of what you're throwing out, and how you're storing food.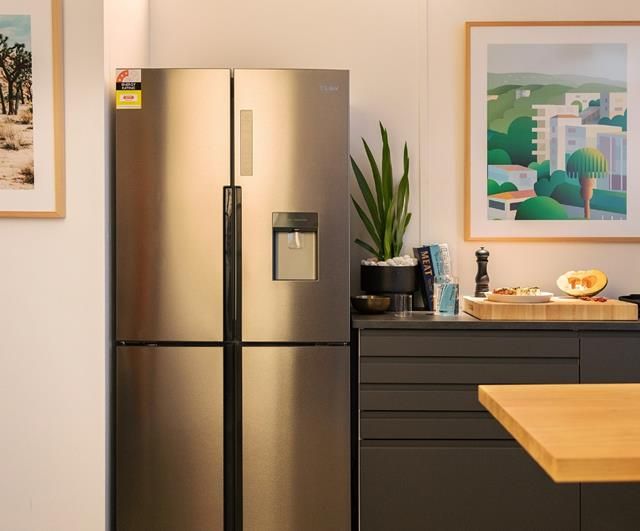 If you regularly find yourself with more produce on hand than you can currently house, it might be time to upgrade your current refrigerator. Today's offerings are far roomier and more advanced when it comes to food preservation, which will save you money, (and sanity) in the long run. Our pick? The Haier 565L Quad French Door Refrigerator, which boasts a massive 358mL refrigerator and 270L freezer, making it perfect for families or those that love to entertain (while socially distancing, of course).
The premium four-door design is purpose-built with customisable glass shelving to house even the bulkiest or oddly shaped buys, and boasts Fresher Techs® fridge technology, which regulates temperature and humidity. Its clever dual cooling zone, which comprises 'HumidityZone' for fresh fruits and vegetables and 'DryZone' for meat, fish and dairy products, ensures food retains its nutritional content and taste, eliminating the need for costly trips to the shops – which, in times like these, is more important than ever.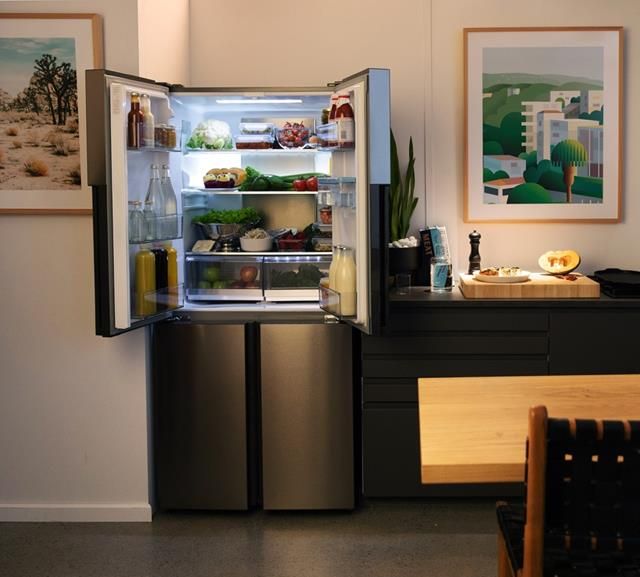 Bonus? It also comes equipped with a non-plumbing water dispenser, so the whole family can remain hydrated at all times.
But the Haier 565L Quad French Door Refrigerator not only performs exceptionally, it also looks good. Its external temperature control panel with LED digital display will give a modern edge to any kitchen, and its fingerprint-resistant finish will ensure that no matter how many times it's opened, it will always looks flawless.