Kids Allowed: Easy Easter Baking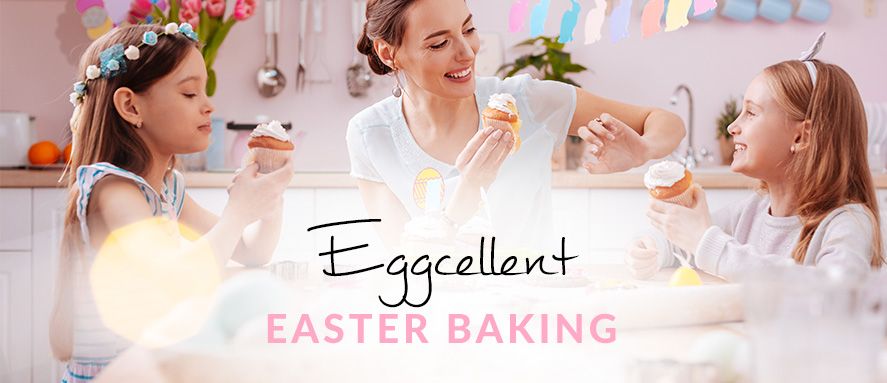 It's the school holidays, the kids are home, you're working from home and the kids are getting restless. Across the room you happen to spot the large pile of Easter Eggs and chocolates. Introducing kid-friendly Easter baking!
Whether your kids are a novice or they're budding bakers, these recipes are so easy to follow. The best part is they'll help get rid of the chocolates and your kids will enjoy making these creations and eating them after!
Easter Cupcakes
Preparation time: 10 minutes
Cooking time: 20 minutes
Serves: 12
Ingredients
• 185g butter, softened
• 165g caster sugar
• 3 eggs
• ½ cup (125ml) milk
• 1½ cups (225g) SR flour
• ⅓ cup (35g) cocoa powder, sifted
• 300g caramel top and fill
Chocolate Butter Cream Icing:
• 250g butter, room temperature
• 2 cups icing sugar
• ½ cup dark cocoa
• 100g chocolate, melted
• ¼ cup milk
• ½ cup shredded coconut
• 12 mini Easter eggs
Method
1. Preheat oven to 180°c. Line a 12-hole muffin pans with paper cases.
2. Place butter and sugar into the bowl of the Sunbeam Mixmaster and beat until light in colour. Add eggs, one at a time, then milk, flour and cocoa on low speed until ingredients are combined.
3. Drop ¼ cups of mixture into paper cases.
4. Bake approximately 20 minutes. Stand cakes in pan for 5 minutes before turning out onto a wire rack to cool.
To make icing:
1. Place the butter in the bowl of the Sunbeam Mixmaster and beat on high speed until pale in colour. Add the icing sugar and beat a further 3 minutes.
2. Add the cocoa and melted chocolate and beat on medium speed until well combined, pour in the milk and beat a further one minute on high speed.
To decorate:
1. Cut a circle out from the top of each cake and fill the hole with the caramel. Sit the lid back on top of the caramel.
2. Fill a piping bag fitted with a rosette nozzle with the chocolate butter cream. Pipe a rosette on top of each of the cupcakes.
3. Place a small Easter egg on top of the rosette and sprinkle with shredded coconut.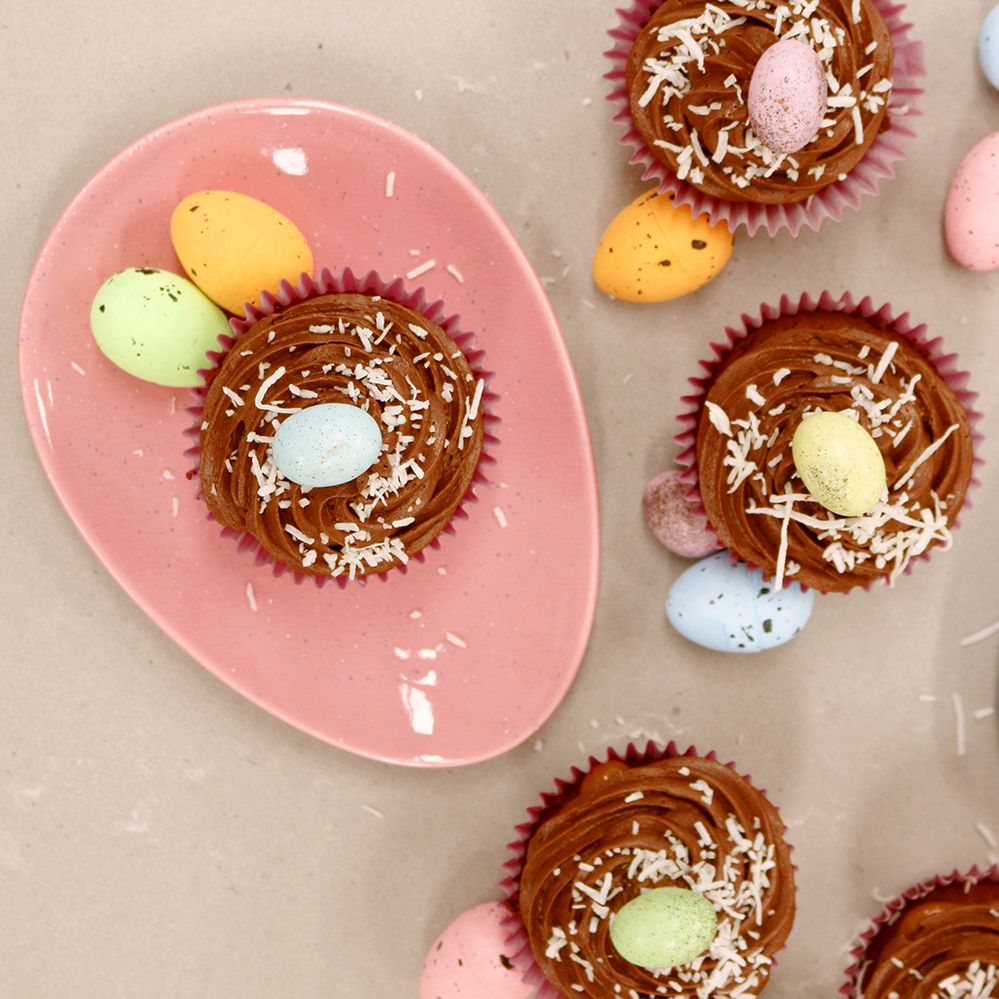 Easter Egg Brownies
Ingredients
• 250g butter
• 3 tablespoons water
• 1 cup brown sugar
• 1 cup caster sugar
• 1 cup cocoa
• ½ teaspoon salt
• 1 teaspoon vanilla extract
• 2 eggs
• 1 cup SR flour
• 1 ½ cups chopped Easter egg chocolate or baby eggs
Method:
1. Preheat oven to 160°C
2. Place butter, water, sugar, cocoa and salt in a medium saucepan and melt over a low heat until the butter is completely melted. Stir the mixture until smooth and set aside to cool.
3. Once cooled, pour the cocoa mix into the mixing bowl, add eggs and vanilla and beat until smooth. Add sifted flour and beat until combined. Pour chopped Easter eggs into the mixture and gently fold through.
4. Pour the brownie mix into a greased and lined lamington tray and bake for 25-30 minutes.
5. Remove from oven and allow to cool before cutting.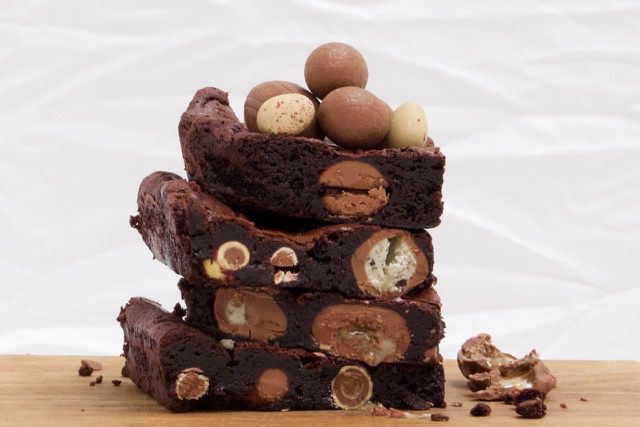 Chocolate birds' nests
Ingredients
• 200 g chocolate buttons
• 100 g crunchy noodles
• 4 tbs crunchy peanut butter
Method:
1. Microwave the chocolate in a heat proof bowl for 20 second intervals until it melts.
2. Stir in the peanut butter and add crunchy noodles and stir until its all coated in chocolate.
3. Spoon the mixture into patty cases and mould into birds nests with the ends of two teaspoons.
4. Refrigerate for 1 hour and fill with your favourite mini eggs.