The Latest And Greatest From CES 2019
Touchdown in Las Vegas, USA! Our product experts were at the 3 day CES technology show witnessing some of the latest and greatest technologies to come this year. Jaws dropped at the wide range of new interfaces, systems and devices, here are a few of our favourites to look out for;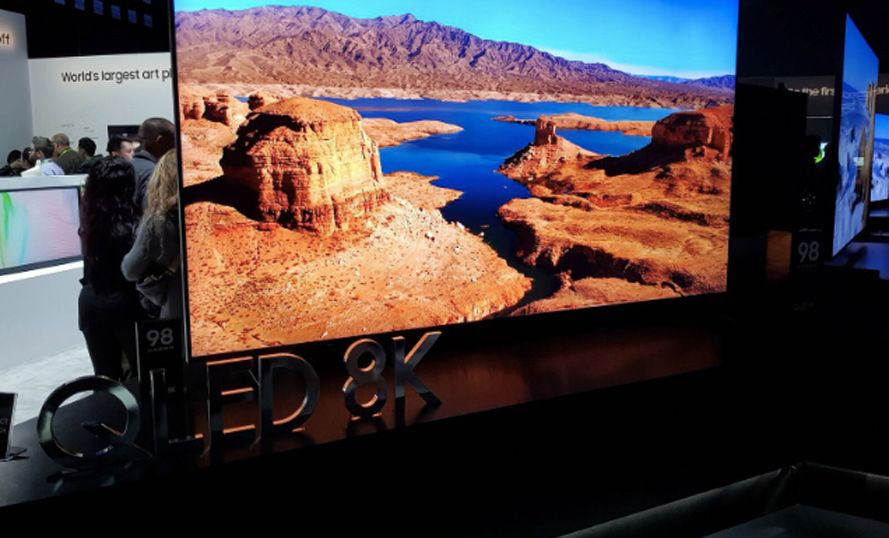 8K Resolution
This year Samsung, LG, TCL and Sony are set to welcome 8K resolution to the Australian market, with crystal clear picture quality, improved detail and bigger screens. With big screens and higher resolution this allows viewers to fit these new models in their lounge because you don't have to sit as far back as if it was a lower resolution model – how handy is that? Although it is early days for 8K content (with Japan planning to broadcast the Tokyo Olympics in 8K in 2020), the upscaling capabilities are set to be very impressive taking 4K, Full HD and SD content and upscaling it to 8K. So whether you are watching Free to Air, BluRay or streaming content you can enjoy 8K resolution.
Artificial Intelligence (AI)
The presence of Artificial Intelligence (AI) continues to grow as more and more intelligent machines that are able to perform tasks normally requiring human intelligence such as visual perception, speech recognition, decision-making and translation between languages are introduced into the market. AI is also being used in a variety of new ways across the AV market, see below for a few of our favourites to look out for;
Ability to upscale to 8K TV content despite being highly compressed streamed content, free-to-air and more;
Optimising sound and audio so you feel like you're part of the scene, for example if you are watching sports it will emphasise background noise and crowd sounds to make you feel you are in the stadium; and
AI will be able to adjust TV settings, for instance, if you have your TV in a bright room and you're watching content during the day the brightness will be maximised.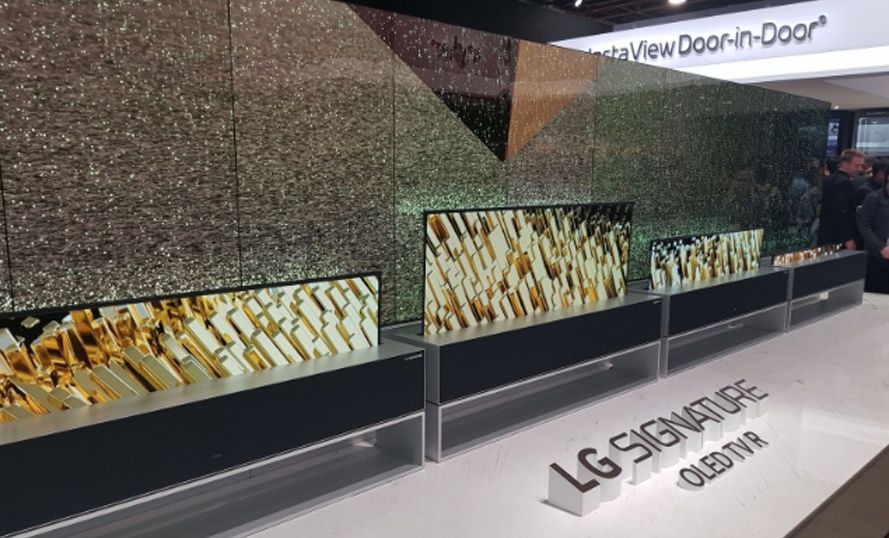 LG OLED Rollable
Making its official debut, LG showcased the world first 65" rollable OLED TV. The rollable TV boasts all the great features of a normal, reliable LG TV – crystal clear picture quality plus intuitive system technology and features. But what really sets it apart from others on the market is its ability to disappear into its base (which also doubles as a 100W front-firing Dolby Atmos Soundbar!), then reappear at the touch of a button to display a high-performance TV. Smart and practical, this TV is great as it frees up wall space and removes the big black screen that tends to consume most the attention when in a living room.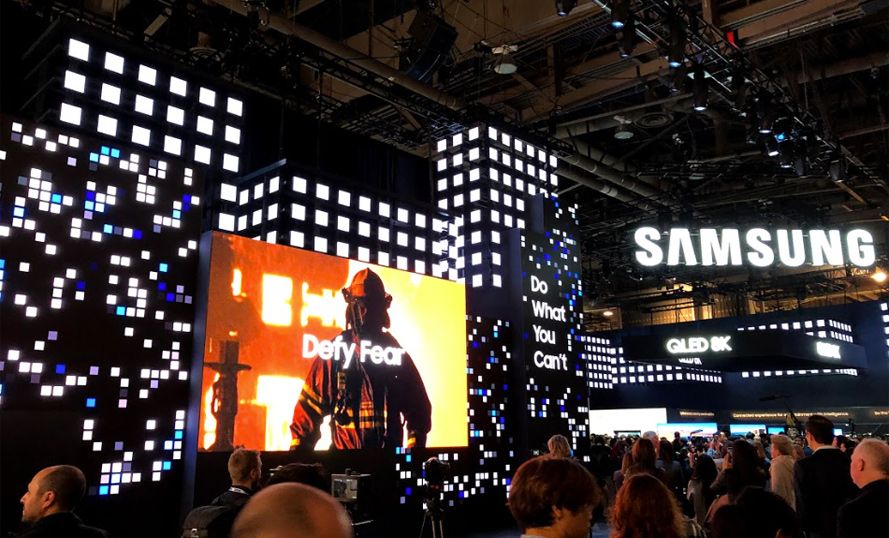 Samsung – MicroLED
No boundaries, endless possibilities! Introducing Samsung's newest TV display technology 'MicroLED'. This technology uses millions of LEDs to create an image that achieves 4K resolution yet is modular, meaning there are endless ways to optimise your space with your TV. Individual panels of MicroLEDs can either stand alone, or combine to create a beautifully large screen of up to 219 inches. But if that doesn't suit you can always downsize. The TV is size and ratio free in its ability to take different shapes and sizes, it's also resolution free and ensures pixel perfect viewing at any size and from any distance, and finally it's borderless, ultra-thin design blends into any home interior.
Samsung – The Wall
The Wall – Samsung's TV display that merges effortlessly into your space. Whether watching your favourite movie, the latest sports game, or hosting a family photo slideshow, The Wall is truly a piece of art with its slim design, and is big enough for the whole family (plus a few families down the road) to view and enjoy comfortably. The first generation of The Wall was 80mm thick and designed for industrial use, whilst the newer version (released the end of this year in the US…watch this space) has been slimmed down to a mere 30mm.