Let's Celebrate Australia Day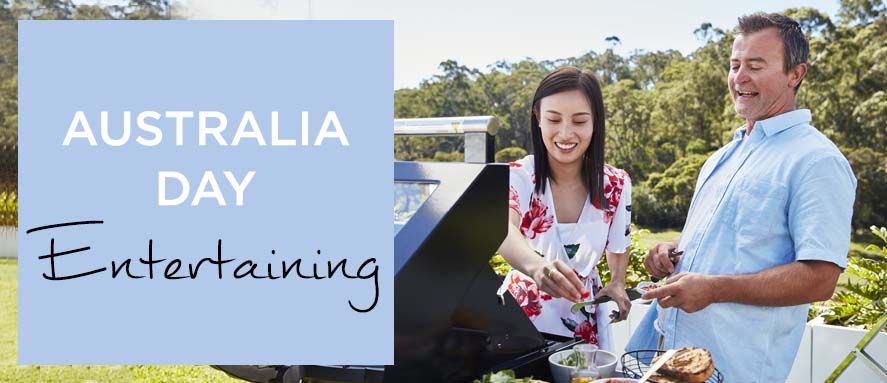 Celebrate everything that's great about Australia with our hand-picked selection of Aussie-inspired recipes. Whether you're after some simple BBQ recipes to enjoy at the beach or want to entertain at home with drinks and dessert too, we've got you covered.
Spicy Mango BBQ Pork Chops
Cooking time: 60 minutes
Ingredients:
2 tablespoons of Curry Powder
1 cup Mango Chutney
¼ of a pineapple, peeled
½ bunch coriander, washed
Juice and zest of 1 lemon
8 tablespoons of olive oil
6 pork chops
Method:
To make the paste, place all ingredients except for meat into a food processor (or mortar) and process into a paste.
Massage paste into the meat and let it stand for 10-20 minutes, or overnight for a deeper flavour.
Preheat BeefEater® BBQ and cook meat on medium heat until it is cooked through (approx. 10 mins on each side).
Rest meat for 5-10 minutes before serving.
Recipe by Beefeater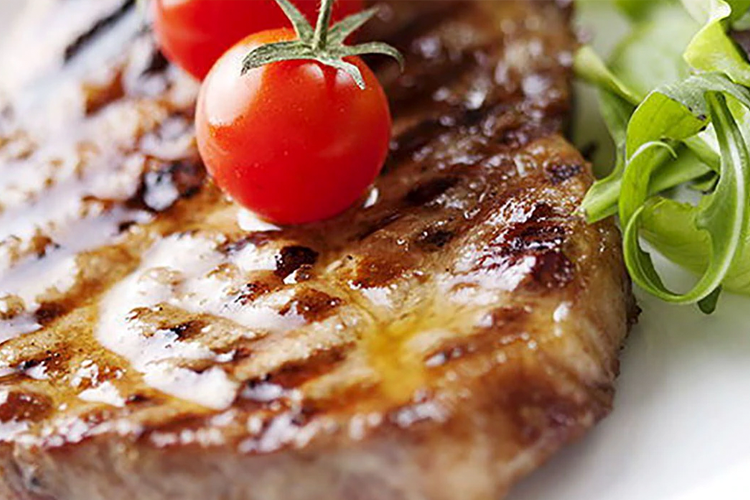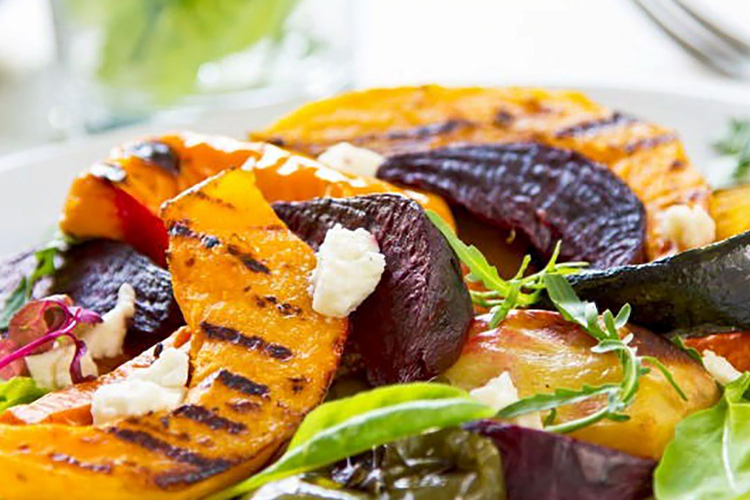 BBQ Pumpkin, Beetroot Salad with Fetta
Cooking time: 60 minutes
Ingredients:
200g pumpkin, sliced
6 beetroot, peeled cut into wedges
10ml olive oil
60g Persian fetta, diced
60g pinenuts, toasted
100g baby spinach
20g whole grain mustard
40ml white wine vinegar
120ml virgin olive oil
Salt and pepper
Method:
Turn BBQ on to high to heat up then turn to three quarters ready to grill.
Prepare pumpkin and beetroot by drizzling with olive oil, salt and pepper. Grill on both sides until caramelised and place in a roasting tray.
Turn middle burners off underneath the vegetables and let cook for 15 – 20 minutes or until tender.
In a bowl combine the mustard, olive oil and white wine vinegar. Set aside.
In another bowl add the fetta, spinach and pinenuts.
When your pumpkin and beetroot are ready, add to the 2nd bowl and drizzle with the dressing.
Serve at once with your favourite roast or BBQ dish.
Recipe by Beefeater
Blood Orange Fizz
Ingredients:
1 part blood orange juice
½ tsp ground ginger
½ tsp turmeric
Dash of agave or honey
1 part Aarke sparkling water
To garnish: Blood orange slices
Method:
In a jug, mix all ingredients together except for the blood orange slices.
To serve, divide evenly between glasses over ice and garnish with blood orange slices.
Note: Substitute with grapefruit juice if blood orange juice can't be sourced.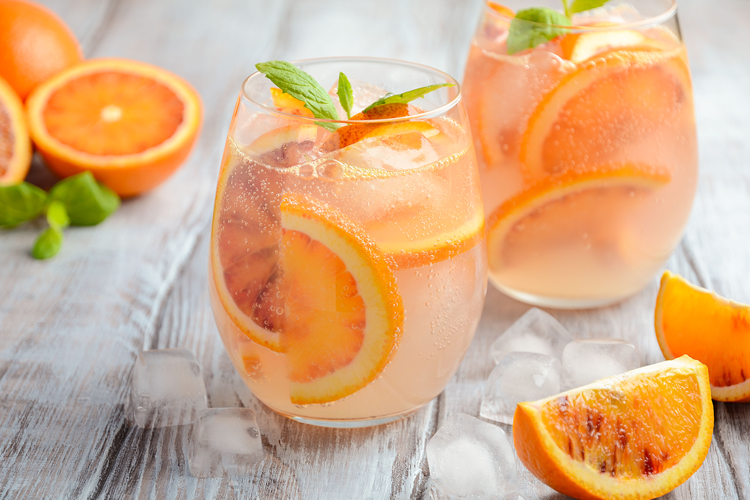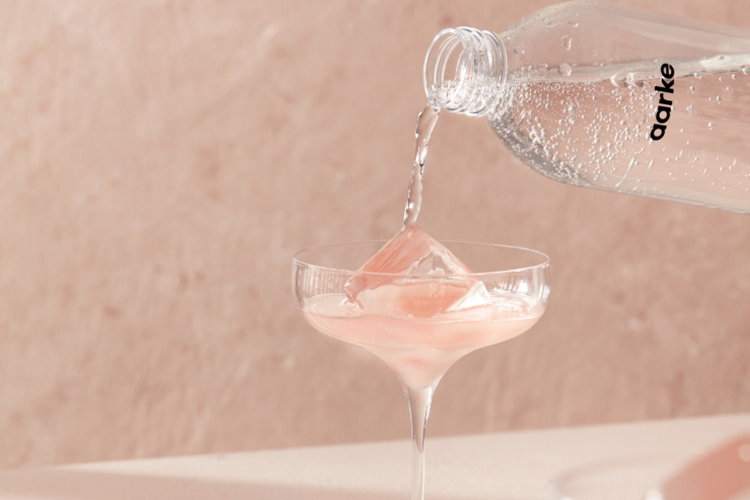 White Peach, Raspberry and Mascarpone Pavlova
Serves 10
Prep time: 40 minutes (plus cooling and chilling time)
Cooking time: 45 minutes
Ingredients:
600ml thickened cream
300g mascarpone
1 tbsp dry marsala
60g (½ cup) pure icing sugar, plus extra to serve
3 white peaches, cut into thin wedges
1 tbsp freshly squeezed orange juice
125g (1 punnet) raspberries
Pavlova
240g eggwhites (about 8)
460g caster sugar
2¾ tsp cornflour
2¼ tsp white vinegar
Method:
Preheat oven to 200°C and line an oven tray with baking paper. In your KitchenAid Stand Mixer, whisk egg whites until just a few large air bubbles remain and just before soft peaks form. While whisking, gradually add sugar a few spoonfuls at a time, then whisk until mixture is thick and glossy, and you no longer can feel crystals when you rub mixture between your fingers. Whisk in cornflour and vinegar quickly, then immediately stop the machine and spoon the mixture onto the centre of the prepared tray.
Use a spatula to lift the edges up and over the top, making a nice round, then level the top, spreading the mixture out to about 20cm. Reduce the oven to 150°C and bake meringue, without disturbing the oven, until puffed and set (25 minutes). Turn off the oven and leave door ajar slightly for pavlova to cool completely in oven (2-3 hours).
To serve, whisk cream, mascarpone, marsala and two-thirds of the icing sugar to soft peaks in a bowl, then spoon mixture over pavlova. Toss peaches in a bowl with lemon juice and remaining icing sugar and spoon over the top with raspberries. The pavlova and cream will hold (without the fruit) for a few hours in the fridge, or you can assemble it just before serving. Dust with extra icing sugar to serve.
Recipe by KitchenAid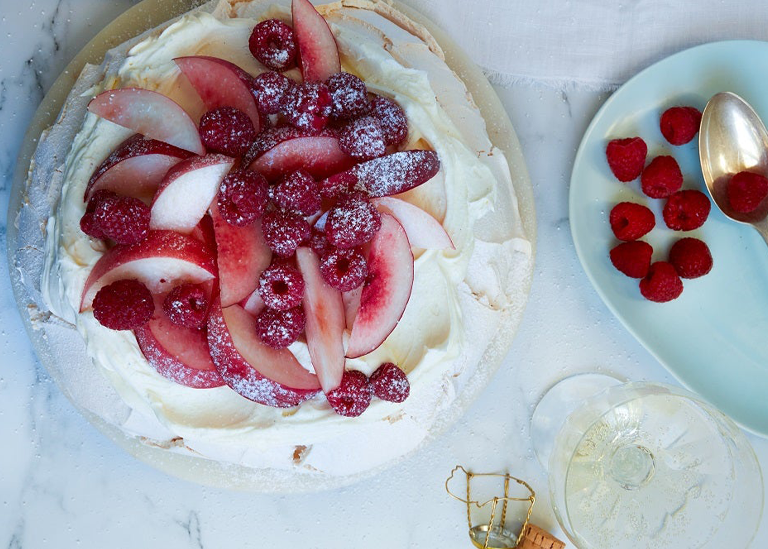 Let's Eat!
Gather your family, friends and neighbours to a feast that's worth sharing with our Australia Day recipes. Check out our featured products below that were designed to make cooking and celebrating easier!