Mother's Day Breakfast Made Easy!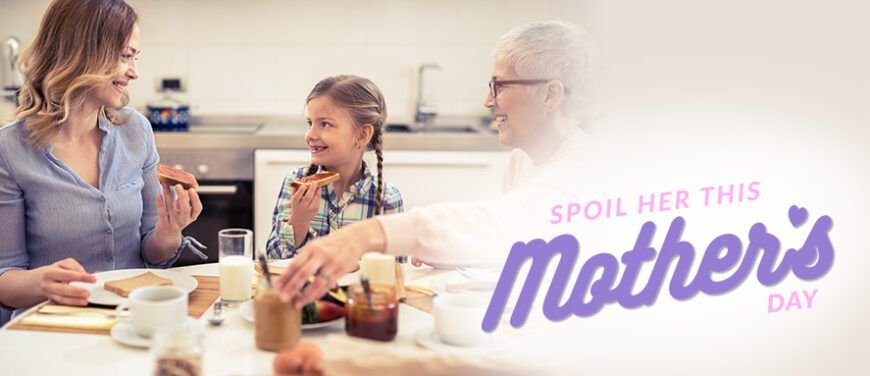 Impress mum or your partner this Mother's Day with a breakfast spread she won't forget. With our selection of simple yet delicious recipes, there's one you'll love to make even in the early hours of Mother's Day.
Something Light
Pancakes
Preparation time: 15 minutes
Cooking time: 15 mins
Makes: 6
Ingredients
• 1 cup self-raising flour
• 1 cup milk
• 1 egg
• Fresh berries and sliced banana, to serve
• Vanilla ice cream, to serve
• Maple syrup, to serve
Method
1. Preheat a large, non-stick frypan.
2. Place all the ingredients into a bowl and mix until just combined.
3. Lightly grease the pan with butter or cooking spray.
4. Cook large spoonfuls of batter until bubbles burst on the surface and the edges start to go dry.
5. Turn and cook other side until golden brown.
6. Plate and stack pancakes, top with fresh berries and banana, a scoop of ice cream and drizzle maple syrup on top.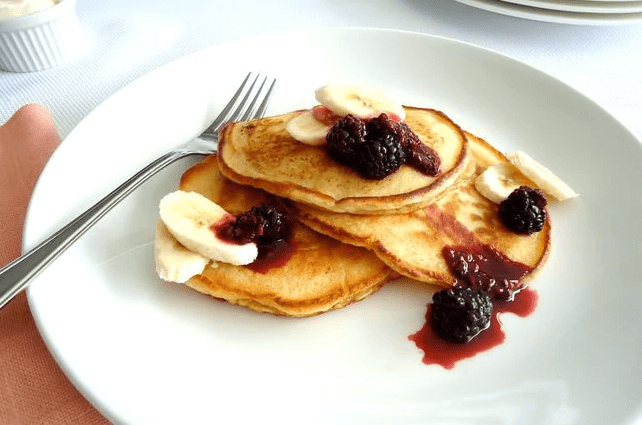 Recipe by Australia's Best Recipes
---
Lemonade Scones
Preparation time: 10 – 12 mins
Cooking time: 15 mins
Makes: 12
Ingredients
• 3 cups self-raising flour
• 1/2 tsp baking powder
• 1 tsp sugar
• 60g Copha
• 300mls lemonade
• 1 egg, beaten
• Plain flour for kneading and rolling
Method:
1. Pre-heat oven to 190°C
2. In a large bowl, combine the self-raising flour, baking powder and sugar
3. Grate the Copha over the flour. Rub the Copha into the flour until mixture resembles fine breadcrumbs
4. Make a well in the centre of the flour mixture and pour in 3/4 of the lemonade. Mix to a firm but tacky dough, adding more lemonade if required
5. Turn dough out onto a lightly floured board and knead gently
6. Roll dough out to a 4cm thick circle
7. Using a floured cutter, cut out scones. Re-roll dough as required
8. Place scones onto a floured non-stick baking tray. Brush scones with beaten egg and bake in the pre-heated oven at 190°C for 12-15 minutes
9. Cool on a wire rack and serve warm with whipped cream and jam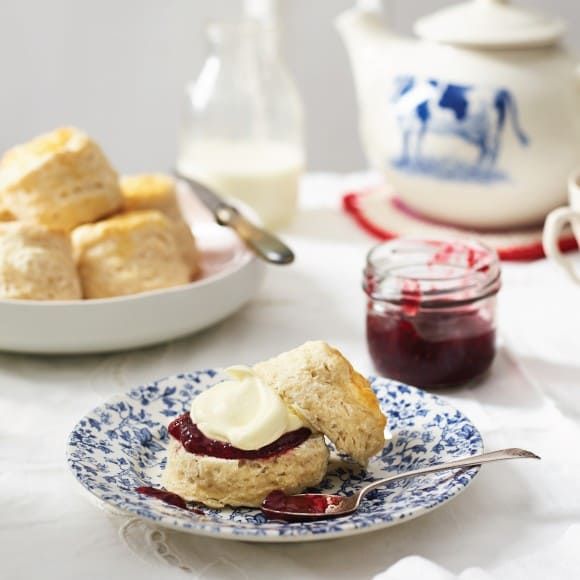 ---
Energise Her Day!
Toast with Avocado, Tahini and Sumac tomatoes
Cooking time: 40 mins
Serves: 2
Ingredients
• 3 medium roma (egg) tomatoes (225g), halved lengthways
• 1/2 teaspoon sumac cooking-oil spray
• 1/2 clove garlic, crushed
• 1/4 cup (70g) low-fat plain yoghurt
• 1 tablespoon tahini (sesame seed paste)
• 1 teaspoon lemon juice
• 1/2 small (100g) avocado
• 2 slice (120g) wholegrain sourdough bread, toasted
Method:
1. Preheat oven to 180°C (160°C fan forced).
2. Grease and line a small oven tray with baking paper. Place tomato on tray, skin-side down, sprinkle sumac over cut surfaces, spray lightly with olive oil. Roast for 30 minutes or until tomato has collapsed slightly.
3. Place garlic, yoghurt, tahini and juice in a small bowl, whisk to combine.
4. Spread half the avocado thickly over each toast slice. Spoon tahini mixture over avocado and top with tomatoes.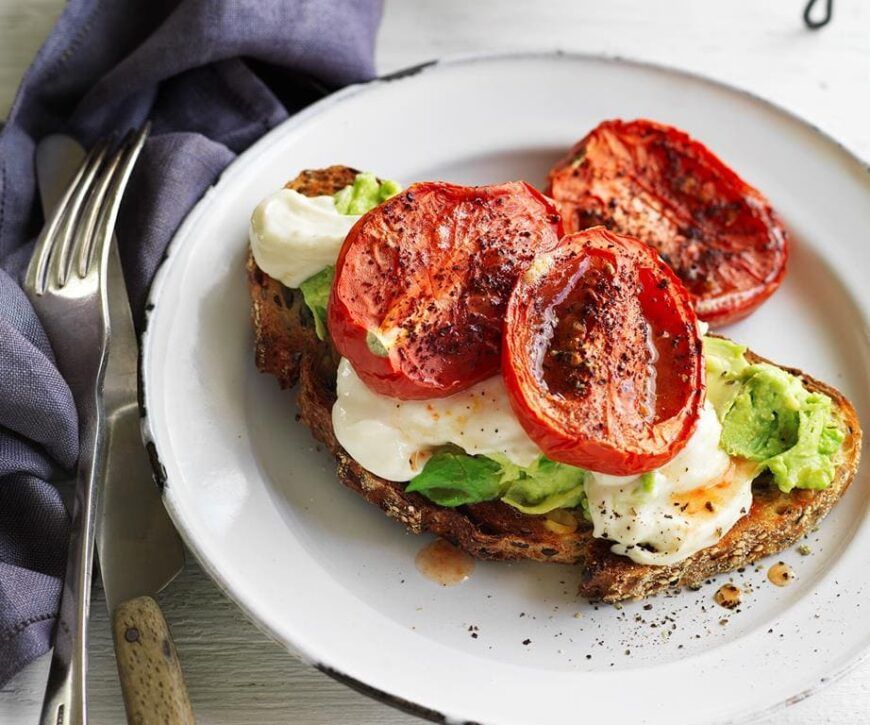 ---
Mushroom, Feta and Spinach Crepes
Preparation time: 10 mins
Cooking time: 30 mins
Makes: 4
Ingredients
• 50g butter, chopped
• 2 tablespoons olive oil
• 600g sliced mushrooms, finely chopped
• 180g baby spinach leaves
• 150g Greek feta, crumbled
• 400g box frozen French-style crepes (8)
• ½ cup finely grated parmesan
• 2 x 250g punnets cocktail truss tomatoes
Method:
1. Melt butter and half the oil in a large, non-stick frying pan over a medium to high heat. Add mushrooms. Cook, stirring occasionally, for about 8 minutes, or until soft. Add spinach. Stir until wilted. Remove from heat. Stir in feta. Season with salt and pepper.
2. Place frozen crepe stack in the microwave. Microwave on High (100%) for 2 minutes, or until thawed and warm. Remove.
3. Spread mushroom mixture evenly over warm crepes. One at a time, fold crepe in half. Press down lightly. Fold crepe in half again to form quarters. Place in a single layer on a large oven tray lined with baking paper. Sprinkle with parmesan.
4. Place tomatoes on a separate oven tray lined with baking paper. Drizzle with remaining oil. Season with salt and pepper.
5. Place crepes and tomatoes in same moderate oven (180C). Cook for about 15 minutes, or until crepes are slightly crisp and parmesan is melted and tomatoes start to blister. Remove.
6. Serve crepes with tomatoes.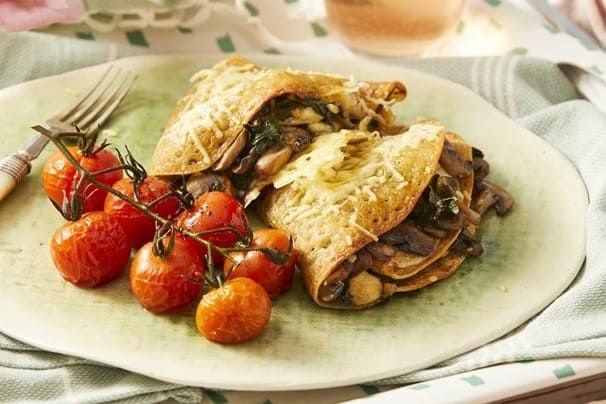 ---
Sweet Endings
Raspberry Yoghurt Breakfast Smoothie
Preparation time: 10 mins
Serves: 2
Ingredients
• 1 medium banana, chopped
• 1 avocado
• 1 cup coconut water
• 1 tbsp honey
• 2 cups frozen raspberries
• ¼ cup Greek yoghurt, plus extra to serve
Method:
1. To make the raspberry yoghurt breakfast smoothie, place banana, avocado, coconut water, honey, raspberries and yoghurt in a blender and blend on high speed until smooth. Pour into glasses and top with extra yoghurt to serve.
2. Tip: If you ever have leftover avocado, cut it into cubes and freeze in ziplock bags to use in smoothies.
---
Dalgona Coffee
Preparation time: 8 mins
Serves: 2
Ingredients
• 3 tbsp instant coffee
• 2 tbsp sugar
• 400-500ml milk (we used whole milk)
Method:
1. Whisk the coffee, sugar and 3 tbsp boiling water in a bowl for approximately 5 mins until the mixture is thick and fluffy with stiff peaks. This is easiest done using an electric whisk but can be done by hand.
2. For hot coffee, heat the milk and pour into two heatproof glasses. For cold coffee, pour the cold milk into two glasses. Divide the coffee mixture in half and spoon evenly on top of the glasses. Serve and stir thoroughly before drinking.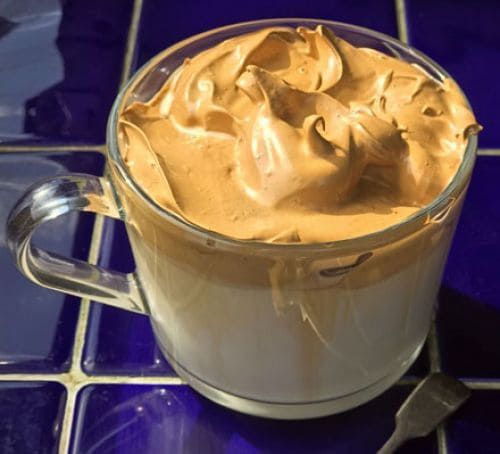 Still stuck for the perfect Mother's Day gift? Check out our 2020 Mother's Day gift guide.
Find the perfect Mother's Day gift.