New Audio Tech From CES 2022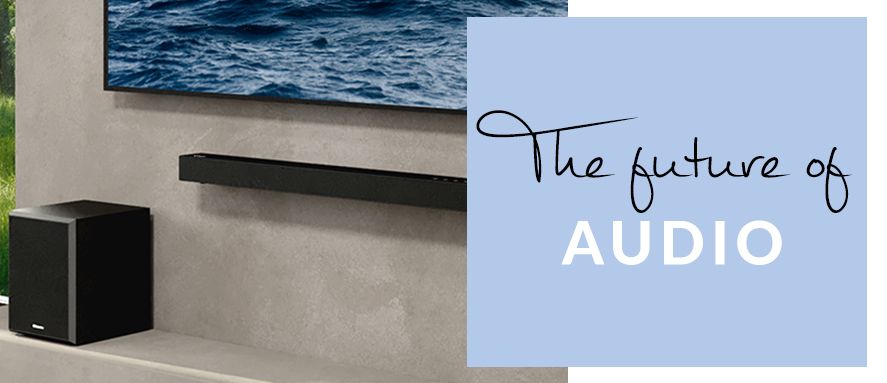 The sounds of 2022 just got a whole lot better! Whether you love to watch TV, indulge in movies, play games or just tune in with the latest hits; give your audio experience the best with the newest audio technology to come out of CES 2022.
Samsung
What's immersive viewing without audio to match? Samsung has you covered with their new ultra slim soundbar that is as powerful as it is stylish, making it a great match for most Samsung TVs.
Ultra Slim Soundbar
Samsung have released details of their new HW-S800B Ultra Slim Soundbar which transforms how sound can be enjoyed. In a slim and compact design with just 1.6" depth, this soundbar features 3.1.2 channels and Q-Symphony technology that synchronises with compatible TVs to deliver immersive sound. The HW-S800B boasts top-firing speakers and wireless Dolby Atmos connectivity, making it suitable for every lifestyle, from minimalistic home designs to entry level users.
Wireless Dolby Atmos Connectivity
In 2022, Samsung's soundbars will come with Wireless Dolby Atmos connectivity. This enables a wireless Smart TV-to-soundbar connection where both the TV and soundbar speakers can deliver cinematic audio experience with no distracting cables*.
*Compatible with 2022 Samsung QLED TVs.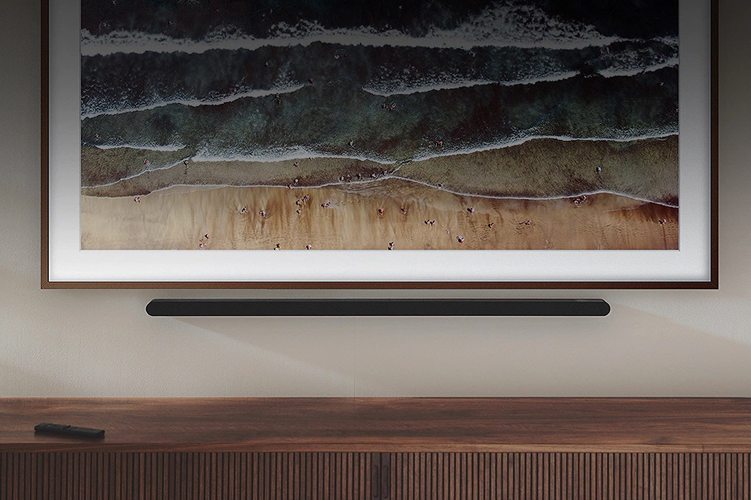 (Above): Samsung's new HW-S800B Ultra Slim Soundbar lives up to its name.
Image simulated; cable not shown.
LG
LG has audio solutions for all lifestyles. Enjoy surround-like sound with large screen TVs while other audio products ensure sound can be enjoyed in all parts of the home.
Soundbars
The New QR Series
Leading LG's new audio line-up is the S95QR 9.1.5-Channel Soundbar. This soundbar features 810W power and a centre up-firing channel in the soundbar body that helps improve voice clarity.
The S95QR includes a subwoofer and 2x rear up-firing speakers, making it a complete package for those who want to upgrade their audio with immersive surround sound.
Slim G1 Soundbar
LG's new G1 Soundbar does the trick if 'less is more' is on your mind. Perfect for LG's 55" G1 OLED TV, the slim wall mount design is great for apartments and smaller spaces. The G1 features MERIDIAN Audio Technologies with High Resolution Audio, plus with Dolby Atmos and DTS:X, sound moves all around you, perfect for movie nights.
(Below): No matter your space, there's an LG soundbar to match.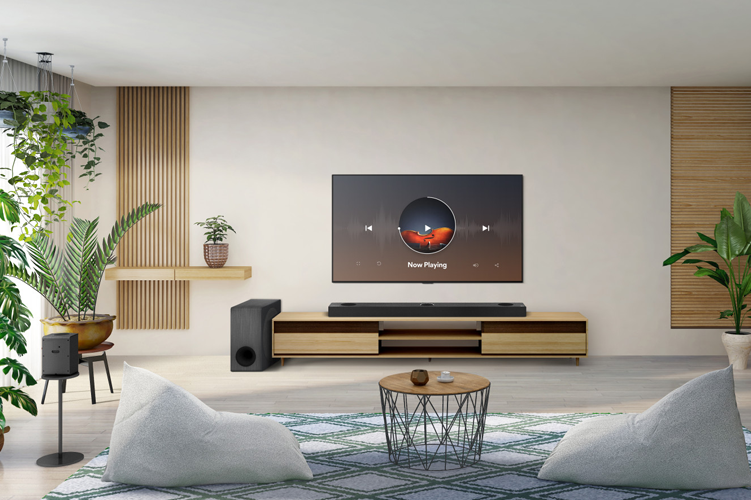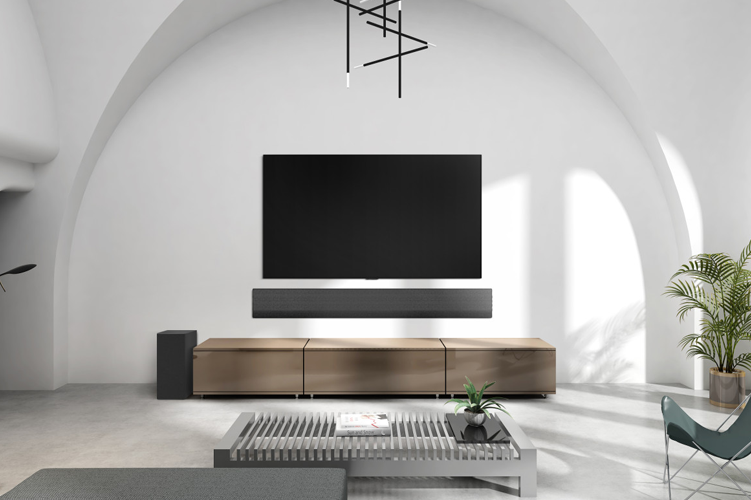 The Eclair QP5 Soundbar
Small by design, yet big on sound, the new Eclair QP5 Soundbar comes with 3.1.2 channels and a low vibration bi-directional subwoofer. The Eclair also has Dolby Atmos and DTS: X technology for surround-like sound. Suitable for any home décor, the Eclair QP5 is available in Black, White and Beige.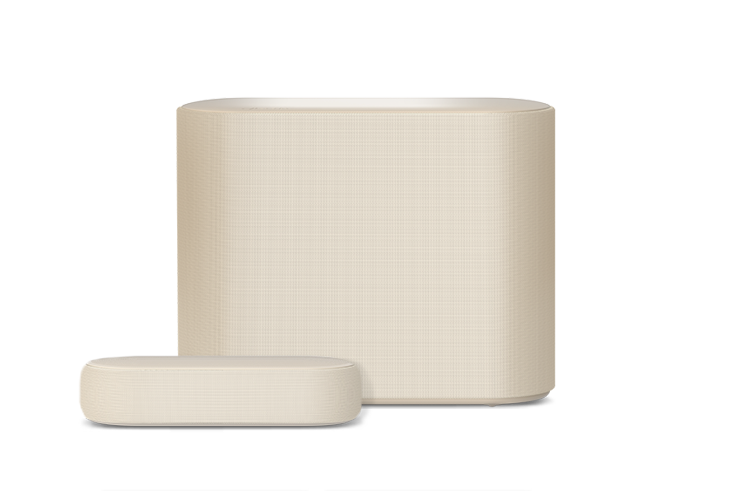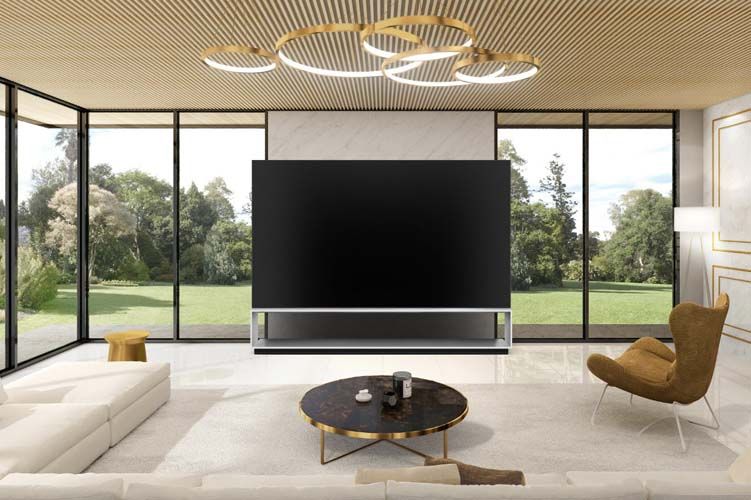 (Above): With the Eclair QP5, you can still enjoy incredible sound from a compact design.
Portable Audio
The XBOOM 360 Portable Speaker – RP4
This innovative and stylish portable speaker boasts 360° omnidirectional sound to fill the whole room with all your favourite tunes. The speaker has 10 hours battery life and eight sound modes to enhance any genre. Smart-enabled, extra controls like DJ Effects can be accessed on your smart device via the LG Tone Free app. XBOOM 360 is available in 4x colours: Beige, Burgundy, Charcoal Black and Peacock Green.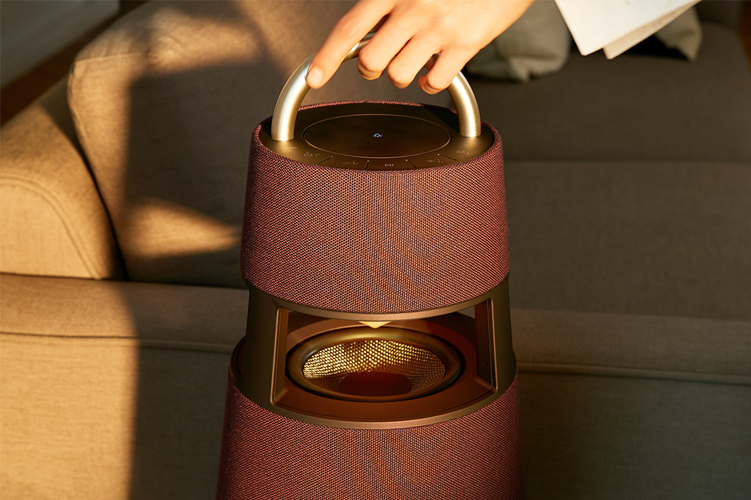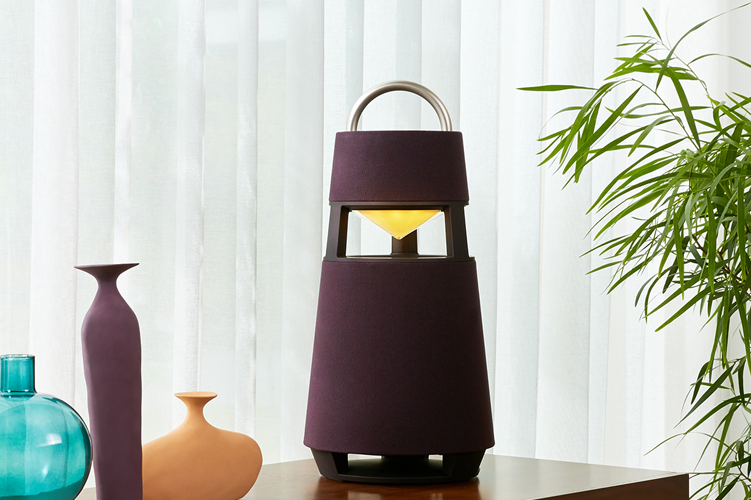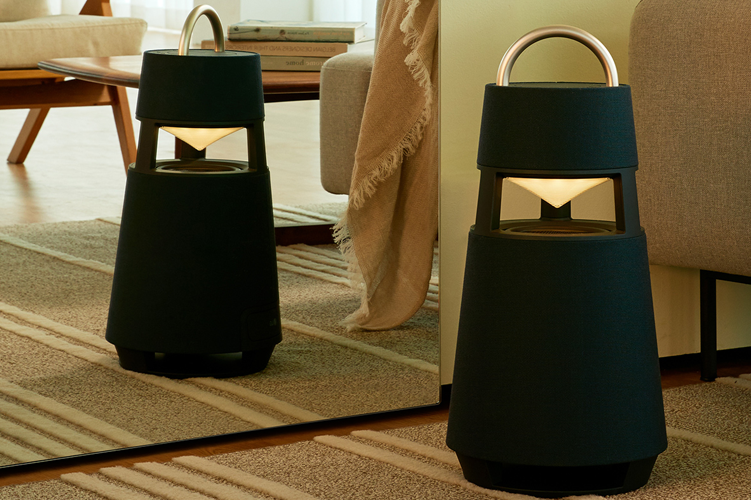 (Above): In the bedroom, lounge or on the patio, take the XBOOM 360 Portable Speaker with you.
Gaming
New UltraGear Gaming Speaker GP9
LG's new gaming speaker will thrill all gamers. It features LG's unique 3D Gaming Sound technology, which tailors audio according to the game's genre. By using a special algorithm, the speaker can create a surround sound experience you normally would only get with a headset. DTS Headphone:X® provides virtual surround sound to headphones and earphones with 3.5mm port. A built-in mic with Clear Voice Chat technology blocks out background noise so that your voice is clear to your teammates.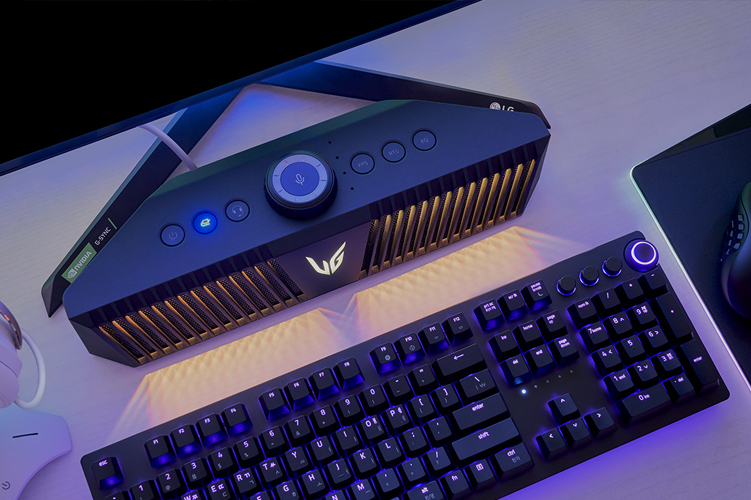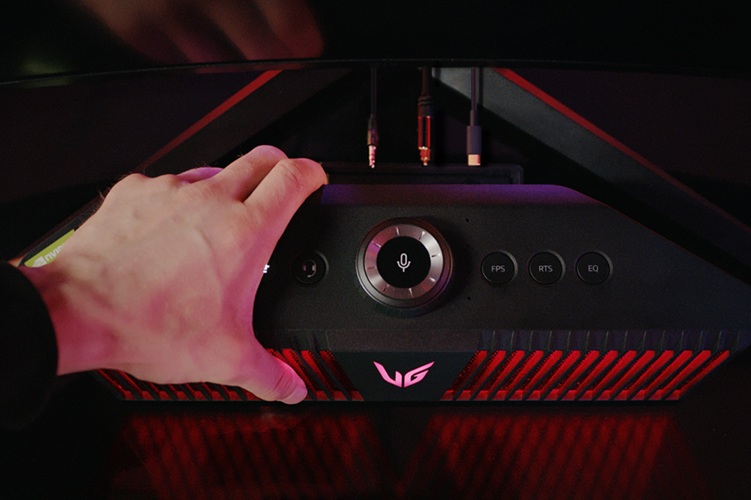 (Above): Take your gaming to the next level with LG's new UltraGear Gaming Speaker.
TCL
In 2022, TCL will be rolling out their new Alto line of soundbars. There will be four new models introduced across two new series; the Alto 7-Series and Alto 9-Series. Regardless of the entertainment lifestyle, there's a TCL Alto Soundbar to suit.
Alto 7-Series Soundbars
Perfect entry level soundbars, these include a 3.1 and 5.1 channel sound bar, both feature Master Sound Calibration that calibrates audio to fill the space for an optimal sound experience. Both Alto 7-Series soundbars have DTS:X technology for surround-like sound, eight pre-set settings and the ability to add extra speakers.
Alto 9-Series Soundbars
The Alto 9-Series Soundbars are premium soundbars, ideal for those who want more audio innovation and connected technology in their home entertainment. This series includes a 5.1.2 and 7.1.4 channel soundbar, both with much-loved audio technologies like RayDanz®, Dolby Atmos, DTS:X and Master Sound Calibration. Both soundbars are compatible with Dolby Vision and connected apps like Google Assistant, Apple Airplay, Alexa and Spotify.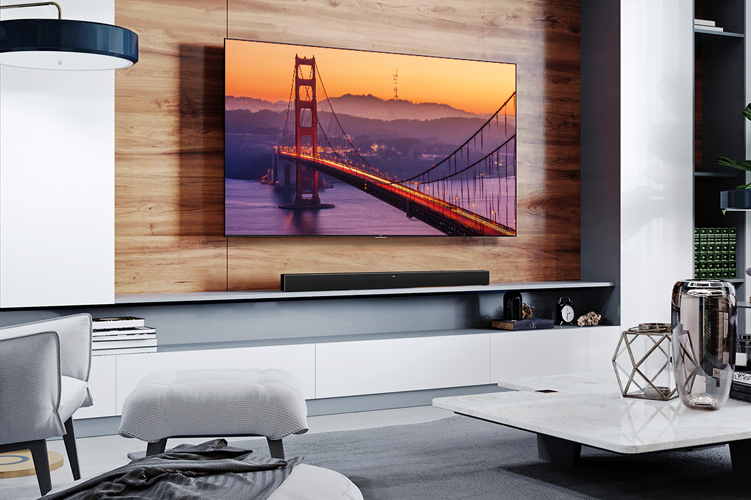 (Above): In 2022, TCL's Alto Soundbar range is growing, pictured is the existing TSR1 soundbar.
Hisense
In 2022, Hisense will bring in some new soundbars to their audio product selection, helping consumers enjoy the best of their home entertainment.
New U5120G Soundbar
This 12-speaker Dolby Atmos soundbar includes a subwoofer and has been designed to meet every audio need. The U5120G Soundbar delivers all-around sound with up-firing speakers and side-firing speakers for impressive cinematic sound. It's said that optional rear speakers will soon be available to add to the U5120G Soundbar.
2022 Soundbar Additions
Hisense have also hinted at other soundbar updates in 2022. They include:
Soundbar features that has smart functionality like voice control and smart home integration
More focus on Dolby Atmos technology to complement Hisense TVs that support this, like the new 2022 TriChroma Laser Cinema, ULED and Mini LED TVs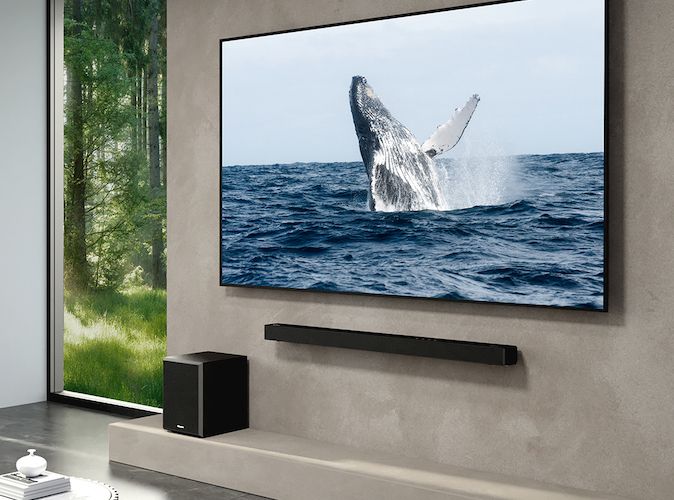 In Summary
Whatever 2022 has in store, one's things for certain; home entertainment audio is getting a makeover! With more powerful, stylish and compact soundbars, to portable 360° sound and impressive gaming speakers, whatever your listening needs are, they will be covered. Keep an eye out for our wrap up article which will showcase the best from CES 2022.
Please note that product availability, specifications and pricing for Australia have yet to be determined. All published information is correct at time of writing.