New Portable Cooling From Electrolux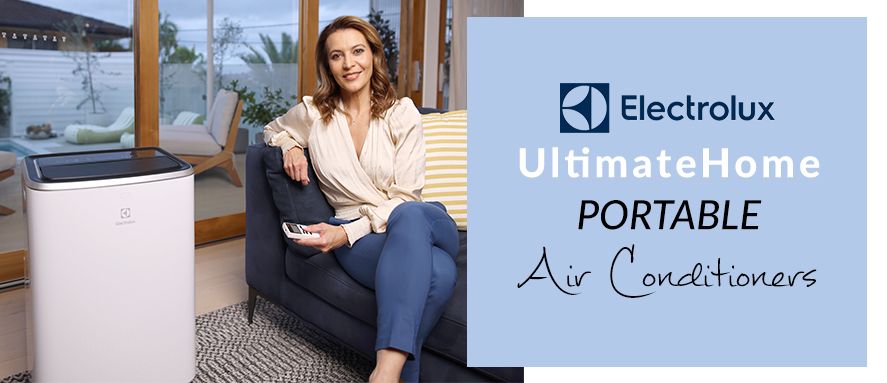 Electrolux's new UltimateHome Portable Air Conditioning range ensures your household can enjoy total comfort, anywhere at home. Perfect for all rooms, the compact and stylish air conditioners effortlessly adds cool air into the atmosphere. With built-in air filtration, the indoor environment stays clean and hygienic.
Finished with a Scandinavian-inspired design, the air conditioners instantly add charm to any modern space. Check out the below FAQs to see how these Electrolux portable air conditioners can help you stay cool.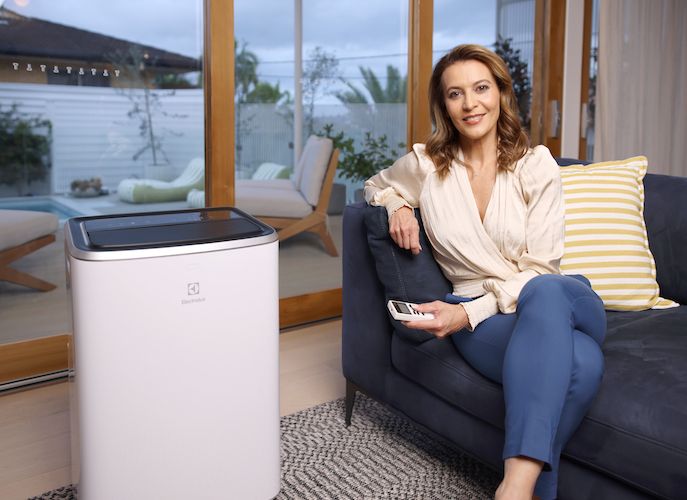 Electrolux Portable Cooling FAQs
Are the UltimateHome Portable Air Conditioners Reverse Cycle?
The portable air conditioners from Electrolux are cooling only models. They have been designed to provide cooling with various modes to suit all regions of Australia.
How many Electrolux portable air conditioner are there?
There are two Electrolux portable air conditioner models on offer, they are:
2.5kW Cooling Only Air Conditioner

3.5kW Cooling Only Air Conditioner
From the smallest bedroom to the home office, lounge or dining area, there's a model and size to suit your needs.
How do I choose the right air conditioner size?
If you're unsure which air conditioner size or capacity to get, give our Air Conditioner Calculator a go. Just answer 5 simple questions to view suggested capacities and air conditioner models. Click here to use the calculator.
What type of modes and functions do the air conditioners have?
There are a range of operating modes to suit the conditions in your space. There are 5 modes in total, they include: Auto, Cool, Dry, Fan and Heat*. Whether you need powerful fan speeds to quickly cool down or want a soft breeze in the background, there are 4 fan speeds to choose from: Auto, Hi, Med and Low.
*Heat mode is not applicable to all models.
Can I control the cooling conditions?
All adjustments can be made using the air conditioner's control panel. With a touch of a button, you can precisely adjust the temperature or timer with the dedicated plus and minus signs.
Is there a remote control included?
Both models include a remote control so you can make changes to your cooling without moving from your seat.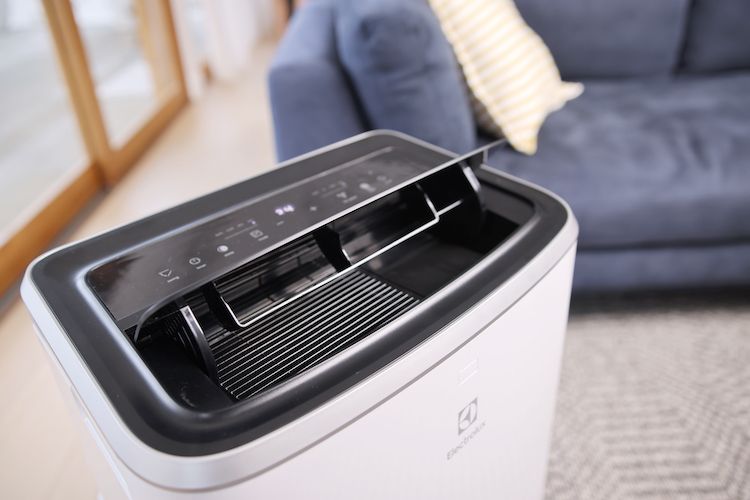 Can I use the air conditioner at night?
Use the air conditioner's sleep mode at night and during your sleep, for cooling with minimal disturbances.
Do the air conditioners purify the air?
An air filter traps airborne particles to purify the air so you can enjoy clean air in your home. The Filter Reset indicator reminds you to clean the air filter to maintain effective operation.
Does the air conditioner need to be vented out a window?
As cool air fills your space, the warm air must be ducted outside and released from your home. The included window kit makes it possible to duct the air outside your home.
Can I move the air conditioner into another room?
The air conditioner's compact and portable design means you can easily move the unit between rooms. Pick up the unit with the side handles while smooth castor wheels enables easy rolling.
Are the portable air conditioners energy efficient?
Electrolux's UltimateHome Air Conditioners lets you enjoy optimal cooling that uses less energy compared to larger units, like spilt system models. Reduced energy means lower power bills and powered by R290 gas instead of R22 or R502, these Electrolux Air Conditioners are more efficient than most.
Where can I find out more information on cooling my home?
Check out our Heating & Cooling Buying Guide to see all the different types of technologies and appliances that can be used to deliver total home comfort.