Professional Styling with PROluxe You™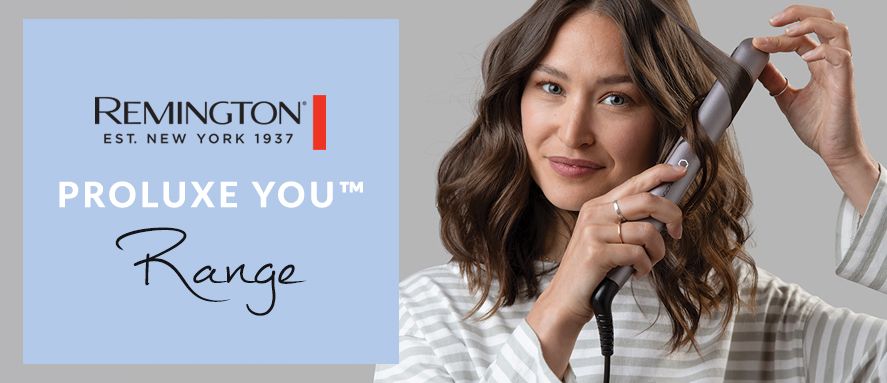 Step out with your best hairstyle with Remington's PROluxe You™ hair care range. The PROluxe You™ collection combines intelligent technology with user convenience to make it easier for you to create your desired look. Create salon-like results with PROluxe You™'s innovative technologies:
Intelligent StyleAdapt™ Technology: adaptive technology powered by a microprocessor learns, adapts, and personalises the heat levels to your hair. This ensures you can achieve the style you want with healthier heat levels.
Advanced Diamond Ceramic Coating: the ceramic coating on PROluxe You™ products are infused with diamond particles, providing even heat distribution. This unique coating leaves hair smooth with a glossy finish.
StyleAdapt™ LED Indicator: with a glance, see for yourself the precise setting and temperature you're styling your hair with.
Whether you're drying, straightening, or styling your hair, Remington's PROluxe You™ collection has you covered. Check out the range below:
PROluxe YOU™ Adaptive Hairdryer (AC9800AU)
Dry your hair more quickly, mindfully and with less damage with the PROluxe YOU™ Adaptive Hairdryer. This hair dryer features:
Intelligent StyleAdapt™ technology: the hair dryer learns, adapts and personalises the heat setting for your hair
Advanced Diamond Ceramic coating
2400W motor with 115km/h speeds for 50% faster drying*
Three StyleAdapt™ drying modes: Quick Dry, Diffuse and Style
StyleAdapt™ LED Indicator
Memory function and true cold shot
Includes 3x attachments: Slim Styling Concentrator, Wide Drying Concentrator and Diffuser
*Vs standard Remington hairdryer.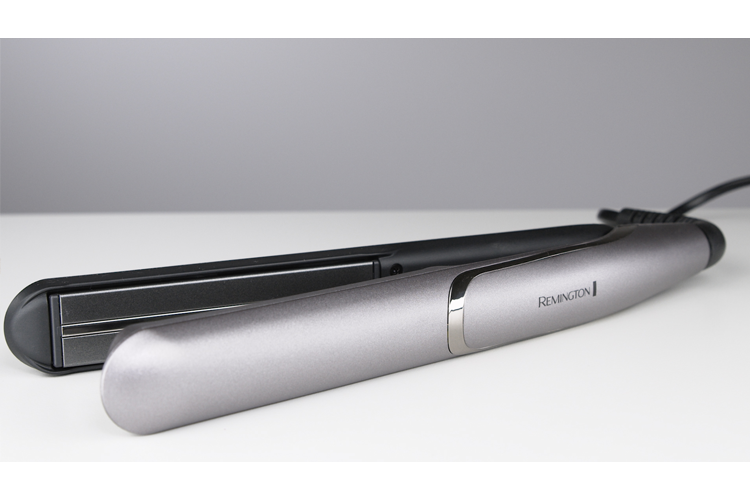 PROluxe You™ Adaptive Styler – (CI98X8AU)
Create beautifully smooth and glossy curls in a matter of minutes with the PROluxe You™ Adaptive Styler. Make tight curls or bouncy waves for any event with the styler's:
Intelligent StyleAdapt™ technology: the styler's sensor reads your hair's temperature and adjusts the heat accordingly
Advanced Diamond Ceramic Coating: delivers even heat distribution
19-32mm Conical Barrel: helps create varied types of curls
Quick 30 second heat up, 9x digital heat settings with 130°C – 210°C temperature range
Two StyleAdapt™ user profiles: users can store their personalised heat settings (great when sharing the styler)
Memory function: remembers the last setting used for quick access
StyleAdapt™ LED Indicator
Includes: Styling Mat and Styling Glove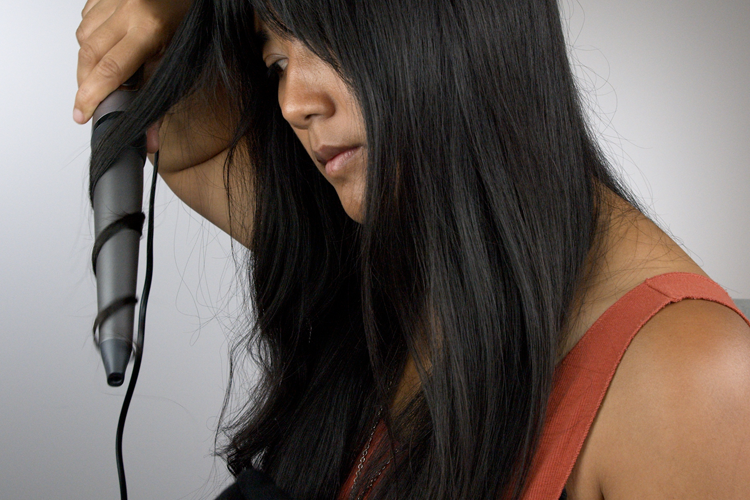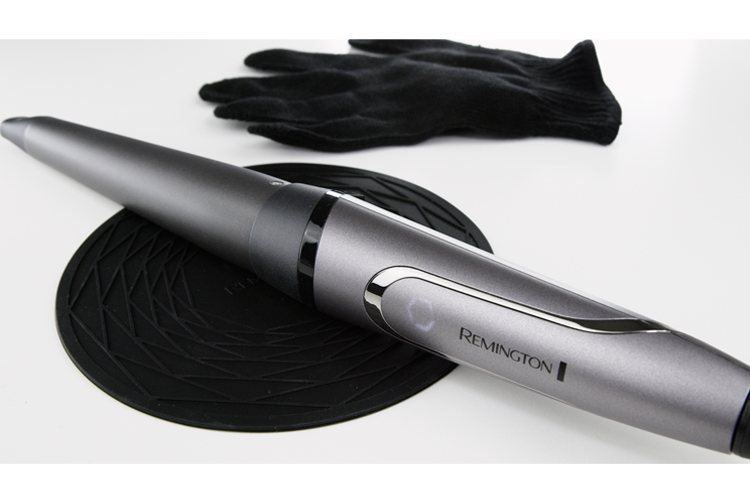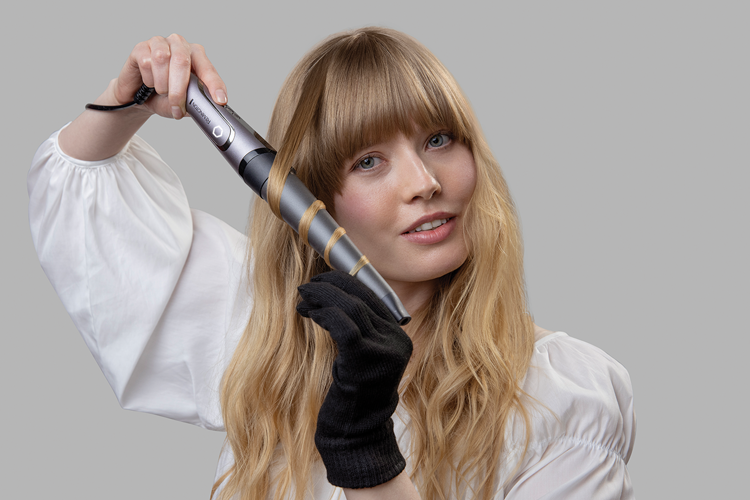 Create Your Look
From everyday drying to styling hair for a special occasion, be prepared with Remington's new PROluxe You™ hair care range. All featured PROluxe You™ products include 5-year warranty for greater user confidence, time after time. Get salon results at home with Remington today!