Pyrolytic Cleaning with Smeg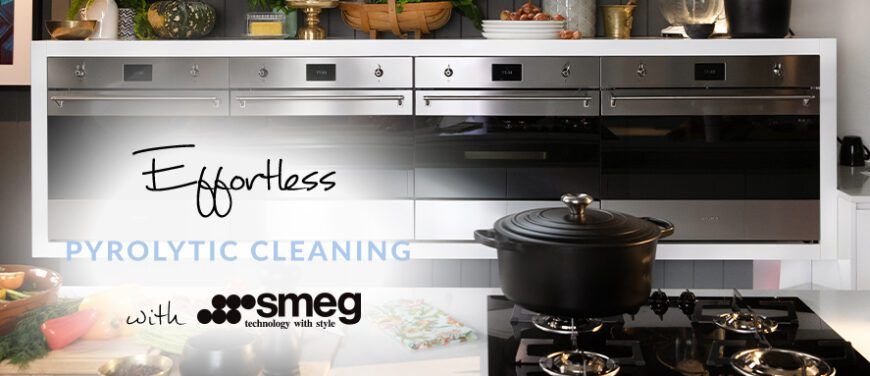 What's not to love about oven cooking? It's so easy and it's one of the most convenient cooking methods there is. Simply prepare your dish, place it in the oven and let the oven do all the cooking. Cleaning an oven, however, is a different story. From stubborn grease and grime to cooking odours, cleaning an oven can be difficult and time-consuming.
As technology becomes advanced, you'll be happy to know that there are automatic cleaning technologies for ovens! Now you can cook, eat and not have to spend all the time afterwards scrubbing the oven. The most popular oven cleaning technology on the market is called Pyrolytic Cleaning, also known as 'Self-Cleaning'.
To help you get a better understanding of what Pyrolytic Cleaning is, how it works and how it can benefit you, we'll run through the technology below.
What is Pyrolytic Cleaning?
Pyrolytic Cleaning is a 'self-cleaning' cycle that operates at high temperatures, usually up to 500°C which effectively burns the food residue, grease and grime into ash. Once the Pyrolytic Cleaning cycle is complete, all you have to do is wipe the ash away with a soft cloth without the need for using any harsh chemicals. Pyrolytic Cleaning is widely available in many oven models.
What are the benefits of Pyrolytic Cleaning?
Having a Pyrolytic oven and using the Pyrolytic Cleaning cycle saves you time and effort that would have been spent on cleaning it yourself. That precious time can now be spent with family, going out or simply catching up on some 'me' time. Additionally, as the Pyrolytic Cleaning cycle does not need the use of any cleaning agents, your oven remains chemical-free, preventing any cross-contamination the next time you use your oven.
How do you use Pyrolytic Cleaning?
In many ovens, the Pyrolytic Cleaning cycle is just another button on the control panel. Once you have finished cooking, simply empty all trays and racks from the oven before switching on the Pyrolytic Cleaning cycle. Usually, many of the oven brands have designed the ovens so that the oven door is locked when Pyrolytic Cleaning is running, helping keep you and your family safe.
What should I consider when it comes to Pyrolytic Cleaning?
Almost all ovens come included with accessories such as racks and trays, and it's no different for Pyrolytic ovens. However, you should double check to see if the included accessories are 'Pyrolytic-friendly', meaning that they can remain in the oven and be cleaned during the Pyrolytic Cleaning cycle. Some accessories will not be able to withstand high temperatures, so it's ideal to check to ensure the oven accessories will meet your needs.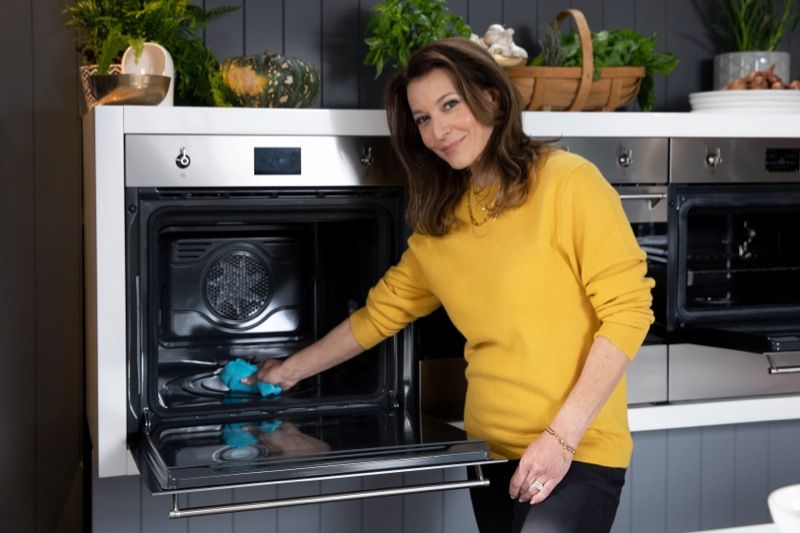 (Above): Smeg's 60cm Classic Pyrolytic Oven in Stainless Steel (SFPA6303TPX)
combines timeless style with effortless cleaning.

How do I find the perfect Pyrolytic Oven?
No matter what size, capacity and design you're after, Smeg boasts a wide range of Pyrolytic ovens that will perfectly complement your kitchen. From the timeless Stainless Steel of the 'Classic' design to the symmetry of 'Linea' in colours like Black, Silver and White, there's a Smeg Pyrolytic oven that will suit your needs.
In conjunction with popular 60cm oven models, Smeg also feature wider 90cm ovens with Pyrolytic cleaning, making it the perfect oven for large families, home cooks and regular entertainers.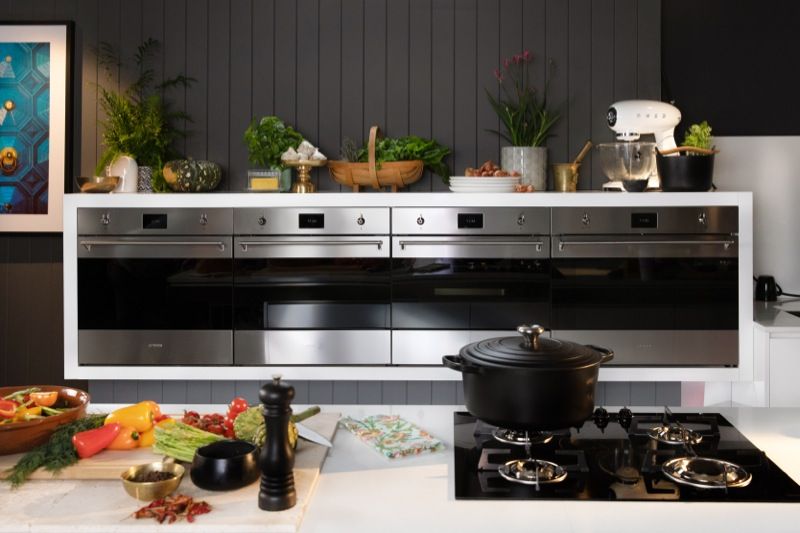 (Above): Smeg's Classic range features Pyrolytic ovens in both 60cm and 90cm designs.
Can I view Smeg Pyrolytic Ovens in my home?
With our 'View in your home' function, you can view Smeg Pyrolytic ovens before you make your purchase. Using your smartphone, just follow the steps on screen to watch the Smeg oven come to life on your phone and in your space. As you see the Smeg oven in 3D, you can get a better sense of which oven best suits your space and personal taste. To get started, simply click on the 'View in 360°' button on selected Smeg oven models.