Recipes to Help Boost Your Health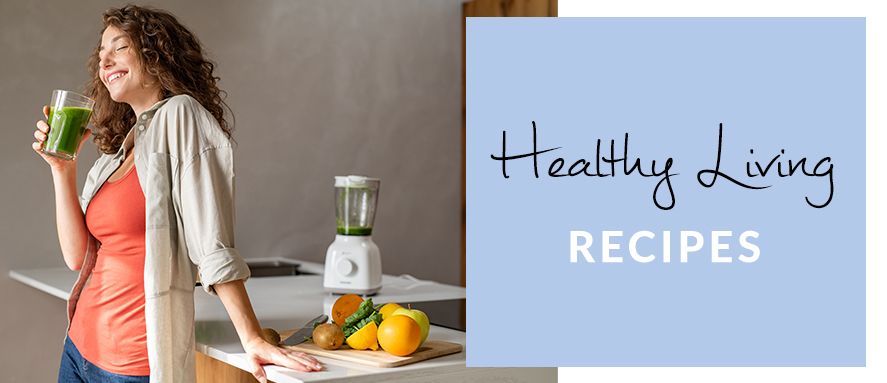 Kick the rest of winter to the curb and lift your spirits and immunity with a nutritious, healthy, and tasty recipe that your tastebuds and body will thank you for! Living a healthier lifestyle doesn't require one large life change. Instead, small sustainable steps can be taken that will soon become positive habits before you realise.
Check out some of our favourite healthy recipes below that you can easily make with common small appliances such as blenders and air fryers.
Breville's The Juice Fountain® Max Juicer
Need to increase your uptake of vital nutrients but don't feel like eating fruit or veg? Say hello to Breville's The Juice Fountain® Max Juicer. A lifesaver in the home kitchen, juice fruits and vegetables of your choice with the extra wide feed chute while the built-in forth separator and unique nozzle design makes getting the juice from the juicer to your glass easy and mess-free. A 1L juice jug is included, so you can effortlessly juice your favourite combo for yourself with enough to share around. Up your Vitamin C with the below citrus juice blend.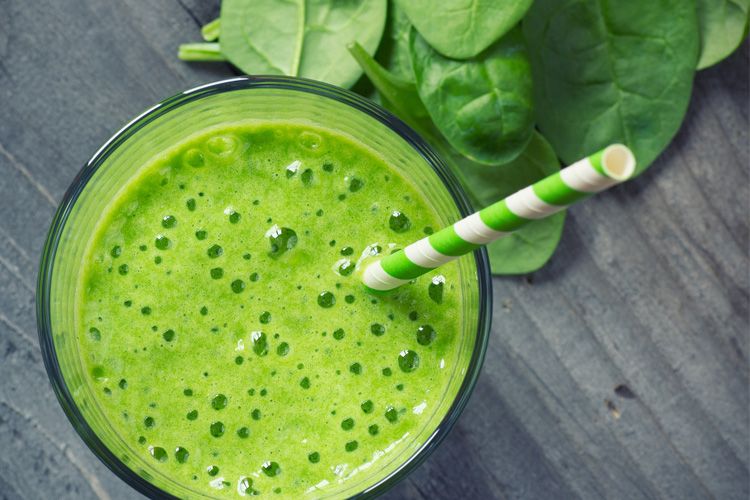 Recipe: Super Protector
Makes about 2 cups
This vitamin C– and antioxidant-rich juice is just the ticket if you're feeling under the weather
Ingredients:
2 cups chopped broccoli, stems and florets
2 large oranges, peeled and seeded
1 large apple, cored
Instructions:
Juice the broccoli, oranges, and apple, in that order.
Run the pulp through again to extract as much liquid as possible.
Serve immediately.
Recipe by Breville
Tefal's Easy Fry & Grill Deluxe Air Fryer
Air fry or grill. You decide. If your health kick involves cooking and eating less oily foods, you'll love Tefal's Easy Fry & Gril Deluxe Air Fryer. This space-saving air fryer boasts an XL 4.2L capacity with 8 automatic programs to make home cooking a breeze. From healthier fries to grilled veggies or a crispy fish, make them all easily with this Tefal air fryer.
Recipe: Nut-Encrusted Cod Loin
Serves 4
Prep time: 20 mins
Cook time: 5 mins
Ingredients:
4 cod loins
50 g salted butter, softened
20 g ground almonds
2 tablespoons parsley, finely chopped
20 g crushed pistachios
20 g crushed hazelnuts
20 g crushed walnuts
Zest of 1 lemon
Freshly milled pepper
1 drizzle olive oil
Instructions:
Prepare the crust by mixing the butter, pistachios, hazelnuts, walnuts, ground almonds, lemon zest and parsley. Add pepper.
Spread this mixture between two sheets of baking paper using a rolling pin to create a thickness of a maximum of 0.5 cm. Refrigerate until the mixture is firm.
Preheat the appliance for 3 minutes at 180°C.
Use a brush to paint the cod loins with olive oil and place them in the basket.
Slice rectangles from the crust that are slightly larger than the size of the cod and place them on top of each piece without letting the crust bend.
Cook for 5 minutes at 160°C.
Recipe by Tefal
Sunbeam's Two-Way Blender
With a simple press of a button, you can blend smoothies, create dips and even whip up a smooth and creamy soup. The blender's unique two-way blade blends effortlessly to draw in all ingredients for a consistent result. With a 1100W motor, three manual speeds, pre-programmed functions and a large 2L BPA-free jug, making snacks and treats is so simple.
Recipe: Curried Coconut Carrot Soup
Serves 4
Ingredients:
500g carrots, peeled and halved
1 brown onion, peeled and quartered
1 tablespoon extra-virgin olive oil
1/3 cup raw cashews
400ml can light coconut milk
1 teaspoon curry powder
½ teaspoon ground ginger
1 cup vegetable stock
Salt and pepper
Instructions:
Preheat oven to 180°C. Place carrots and onion on a lined baking tray, drizzle with olive oil and toss to coat. Roast for 30-35 minutes, or until vegetables are tender. Remove from oven and allow to cool for 10-15 minutes.
Transfer vegetables to blender jug and add cashew nuts, coconut milk, curry powder and ground ginger. Place the lid securely onto the jug. Blend on MED speed until creamy.
Pour soup into a medium sized saucepan and stir through vegetable stock. Cook on medium heat until heated through, about 5 minutes. Season to taste and serve.
Tip: Try this soup with a swirl of Greek yoghurt, chopped coriander leaves or toasted unsweetened coconut.
Recipe by Sunbeam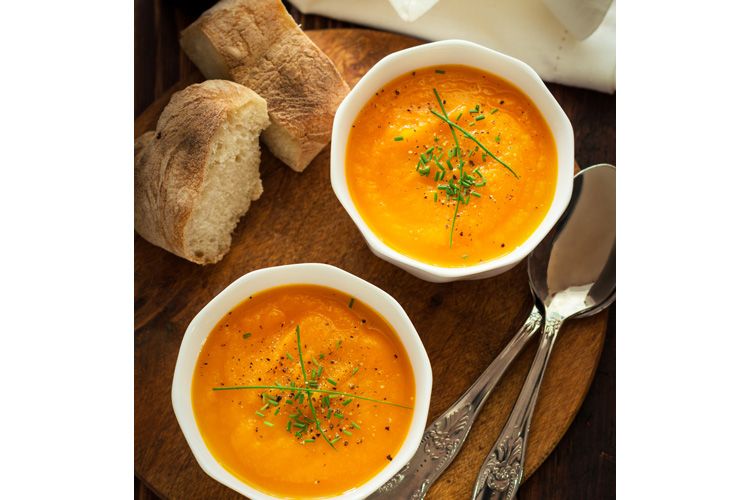 Breville's the AquaStation™ Purifier
If you're bored of sipping plain water to stay hydrated, then it's a sign to embrace infused water. Designed to make drinking water fun, water infused with fruits and vegetables can help deliver many health benefits such as boosting your immunity and regulating your blood sugar. To do so, just fill a jug with some filtered clean drinking water from Breville's the AquaStation™ Purifier, add some chopped fruits, vegetables, and herbs to create a delicious beverage that's also good for you.
Recipe: Infused Water
Ingredients:
For All Options:
5 cups water
1 cup ice cubes, optional
Strawberry, Basil and Lemon:
1/2 cup strawberries stemmed and sliced, fresh or frozen
5 large fresh basil leaves, torn
1 lemon thinly sliced
For Honeydew, Cucumber, and Mint:
1/2 cup honeydew cubes
1 cucumber, thinly sliced
10 fresh mint leaves, torn
Blackberries, Orange, and Ginger:
1/2 pint blackberries
1 orange, thinly sliced
1 (2-inch) piece ginger, peeled and thinly sliced
Health Benefits:
Strawberry health benefits include: blood sugar regulation, immunity boost, and improved cardiovascular health
Lemon health benefits include: improved kidney health, healthier skin, and pH regulation
Cucumber & lime health benefits include: appetite control, improved digestion, and water weight/bloating management
Recipes by Culinary Hill
Embrace a new and healthier lifestyle with the help of small appliances. They're handy kitchen helpers that will make guilt-free eating and living a breeze! Check out more small appliances in the link below.