Recipes to Try this Christmas in July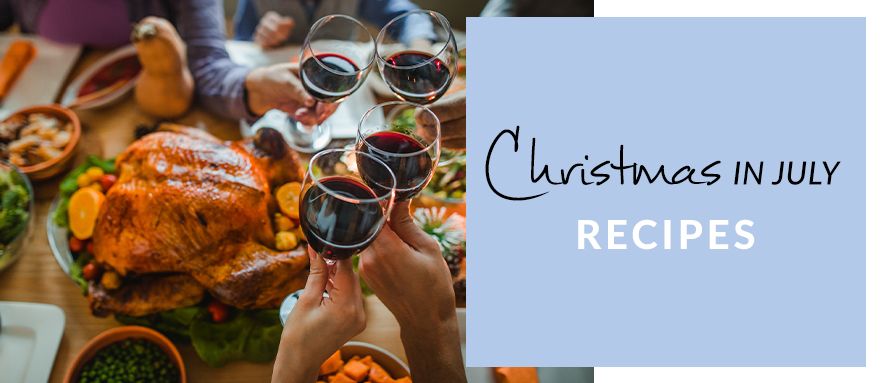 The weather is cold outside so why not create a delicious feast to help you celebrate Christmas, in July! Whether this is your first time celebrating Christmas in July or you're a seasoned pro, impress your party guests with these recipes that you can easily whip up with the latest kitchen appliances.
First Thing's First: Food Storage
Having fresh ingredients at their optimal is the best way to ensure tasty results, no matter what you're cooking. This is why we recommend cooling all essential groceries and leading ingredients in Electrolux's 609L French Door Fridge.
This family-friendly fridge delivers on space and function with its large 609L capacity, wide shelving that's perfect for platters and a range of adjustable shelf options that will meet your changing cooling needs. The fridge's customisable bottom left compartment (TasteSeal Flex) boasts a temperature range of -23˚C to 7˚C, so that you can create the best conditions for your food whether your need to cool cheeses and deli meats, need to chill wine or want to effectively store your bulk meat and seafood haul. A plumbed ice and water dispenser means you can serve refreshing drinks on demand.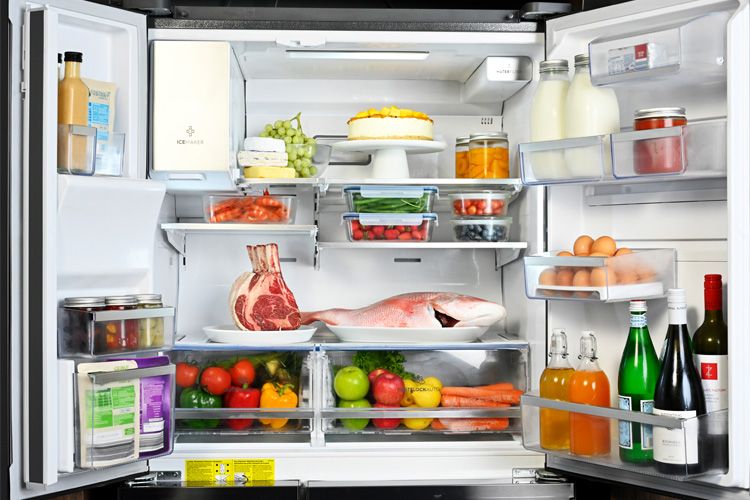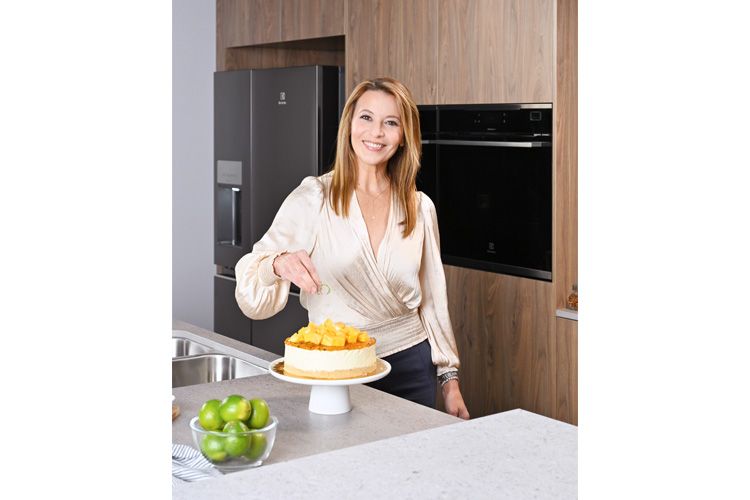 Let's Get Cooking
Double Oven Perfection
Master the art of making a roast with Westinghouse's 60cm Built-In Pyrolytic Steam Double Oven Cook more at once with the combination of the top 80L and the bottom 46L oven. Across both ovens, enjoy a range of cooking functions such as grill, bake and defrost while the top oven delivers for any need with speciality cooking methods such as pizza, AirFry and EasyBake +Steam.
Easily control your cooking with the touch control panel and knobs, and clean effortlessly with the self-cleaning pyrolytic cycle that's available in the main oven. For our Christmas in July menu, perfect the Sage Roast Turkey in the main oven and whip up a fragrant Pear, Honey & Ginger Pudding in the bottom oven (recipes below).
Induction Seduction
Enjoy the flexibility and precision of an induction cooktop with Fisher & Paykel's 92cm Induction Cooktop. This full surface induction cooktop has no boundaries and comfortably fits up to 6 pots and pans, meaning you can cook on any part of the ceramic glass surface.
A pan detection system only heats your cookware and not the surrounding area, ensuring efficient energy usage. Make changes to heat settings with the intuitive touch controls while the large display shows vital information to help maximise your cooking. As you cook, choose from 17 heat settings plus a PowerBoost function to make your dish, which for our Christmas in July menu, it's a gorgeous Mash with Parmesan Chips (recipe below).
Christmas in July Recipes
Sage Roast Turkey with Pork Stuffing and Apple Cider Gravy
Serves 8
Prep Time: 45 mins
Cook Time: 4 hours
Ingredients:
70g unsalted butter
1 onion, finely chopped
2 bacon rashers, finely chopped
1-2 good-quality pork sausages (100g total), skin removed
1 cup (70g) breadcrumbs (made from day-old bread)
1 green apple, peeled, coarsely grated
1/2 cup (60g) coarsely chopped walnuts
2 tablespoons finely shredded sage leaves, plus 8 extra whole leaves
1 egg, lightly whisked
6kg whole free-range turkey
1/4 cup (35g) plain flour
1 1/2 cups (375ml) chicken stock
1 cup (250ml) dry alcoholic cider
Method:
Preheat the oven to 180°C.
Melt 20g butter in a frypan over medium heat until foaming. Add the onion and bacon and cook, stirring, for 5 minutes or until onion softens. Allow to cool.
Transfer the onion mixture to a large bowl. Add sausage meat, breadcrumbs, apple, walnuts, shredded sage and egg, then mix well with your hands until combined. Season with salt and pepper.
Rinse turkey well, then pat dry with paper towel. Fill cavity with stuffing mixture. Tie the legs together with kitchen string and tuck the wings under. Place turkey, breast-side up, in a roasting pan. Run your fingers under the skin of the breast to create a large pocket, taking care not to tear the skin. Arrange the whole sage leaves in a single layer inside the pocket. Melt remaining 50g butter, then brush all over the turkey. Season.
Roast the turkey for 3 hours, basting occasionally with pan juices and covering with foil if browning too quickly, or until golden and the juices run clear when the thickest part of the thigh is pierced with a skewer. Transfer to a serving platter and loosely cover with foil. Rest for 15 minutes.
Meanwhile, strain the pan juices into a heatproof jug. Stand for 2 minutes, then remove 2 tablespoons fat and place in the roasting pan over medium heat. Add flour and cook, stirring to scrape any brown pieces from the base of the pan, for 1 minute or until bubbling. Gradually add the pan juices, stock and cider and cook, stirring constantly, for 5-6 minutes or until the gravy bubbles and thickens. Season, then strain through a sieve into a heatproof jug. Serve immediately with roast turkey.
Mash with Parmesan Crisps
Serves 6
Prep Time: 25 mins
Cook Time: 20 mins
Ingredients:
1 1/4 cups (100g) finely grated parmesan
1kg desiree potatoes, peeled
125g unsalted butter, softened
150ml thickened cream
Pinch freshly grated nutmeg
1 tablespoon finely chopped flat-leaf parsley
Method:
Preheat the oven to 180°C and line a large baking tray with baking paper.
Shape twenty 4cm-wide mounds of cheese on the tray, 2cm apart. Bake for 5 minutes or until crisp. Set aside to cool.
Meanwhile, place potatoes in a pan of cold, salted water and bring to the boil. Reduce heat to medium-low and simmer for 18-20 minutes until very tender. Drain.
Pass potatoes through a potato ricer or mash well. Place butter and cream in a pan over medium heat and bring to just below boiling point, then gradually beat into potato. Stir in nutmeg until smooth then season to taste with sea salt and freshly ground black pepper.
To serve, garnish mash with parmesan crisps and chopped parsley.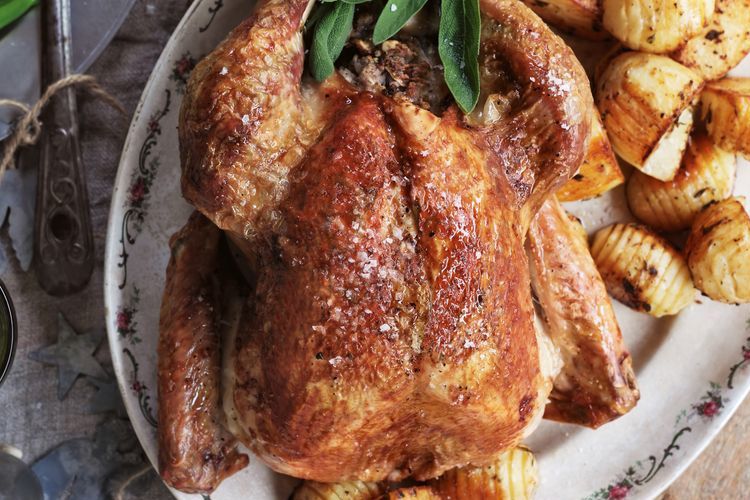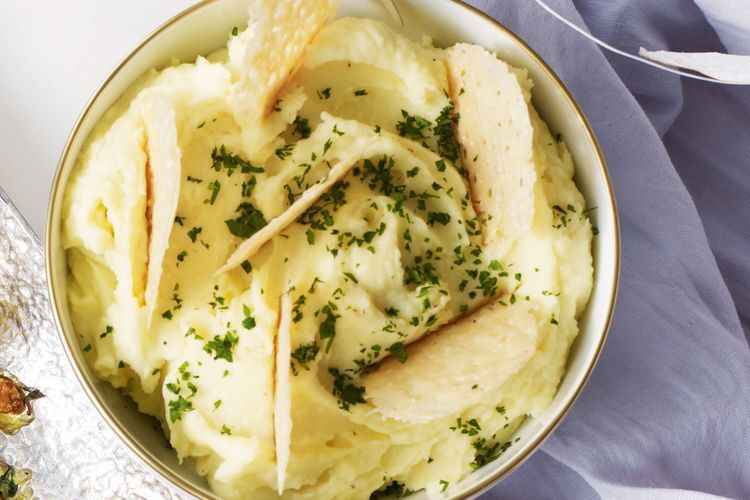 Pear, Honey and Ginger Pudding
Serves 6-8
Prep Time: 25 mins
Cook Time: 35 mins
Ingredients:
90g honey
30g butter, diced
4 William pears, peeled, cored and cut into rough 2cm pieces
Icing sugar, for dusting
Vanilla bean ice-cream, to serve
Ginger sponge topping
150g plain flour (1 cup)
1¾ tsp baking powder
150g softened unsalted butter
130g raw caster sugar
3 eggs
½ tsp ground ginger, or to taste (see note)
Method:
Preheat oven to 170˚C. Bring honey and butter to the boil in a saucepan, add pears, reduce heat to low and simmer, stirring occasionally, until pears are just tender (5-7 minutes). Spoon into a 1.5-litre baking dish.
For ginger sponge topping, sieve flour and baking powder into a bowl. Beat butter and sugar in an electric mixer fitted with a paddle attachment until pale and creamy. Add eggs one at a time, beating well between additions, then beat in ginger, stir in flour mixture, then spoon batter evenly over pear. Bake until top is risen and golden brown (30-35 minutes). Dust with icing sugar and serve with ice-cream.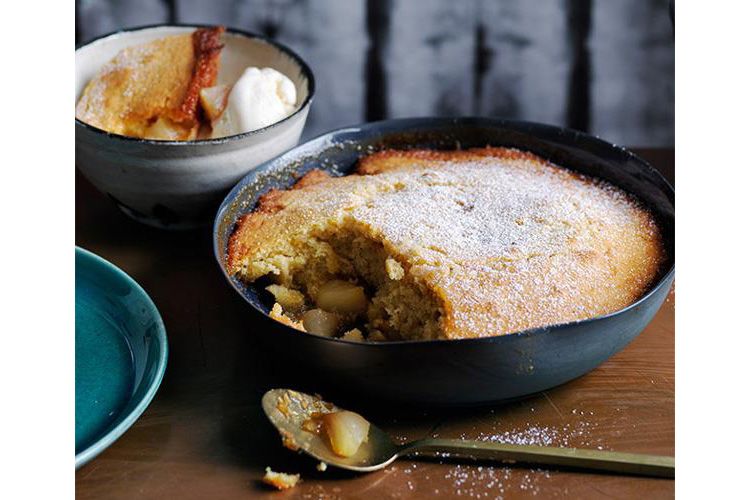 Recipe from: Gourmet Traveller
More Recipes to Love
If our Christmas in July recipes have sparked inspiration, why not challenge your inner cook with our growing range of cooking ideas. Click on the link below to view our recipe collection.