Samsung announces New TV Technologies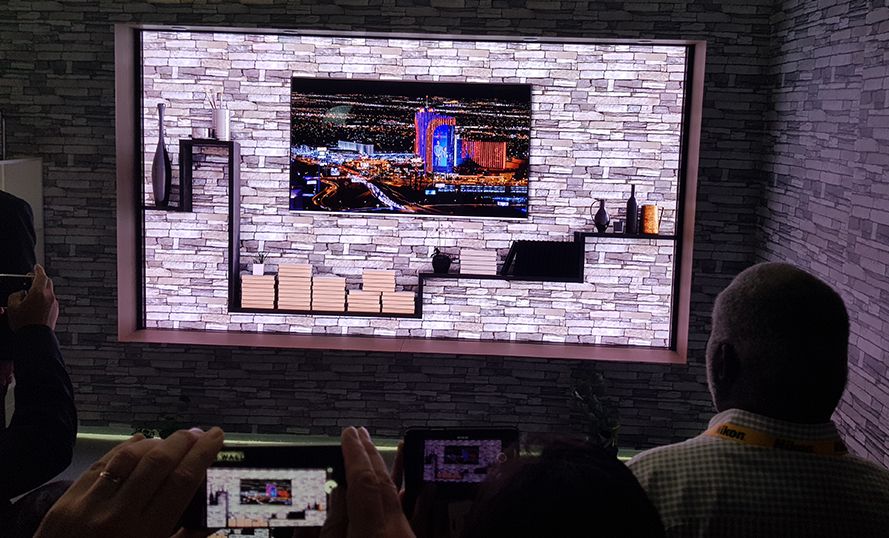 The NPR team were on the ground at the recent CES Conference in Las Vegas, checking out the latest technologies for 2018. Samsung announced some exciting advancements to their AV range, including the unveiling of 'The Wall' TV.
The Wall TV
This exciting new TV gives you the flexibility to create a TV to suit you. Boasting an unbelievable 146-inch size, with its modular design there are no restrictions to the size or form, so now you can choose how large or small of a screen you'd like in your living room. Whether you're after a huge cinematic experience at home, or a TV for the bedroom, The Wall TV is flexible enough to cater for any scenario because you can transform it into any size.
The new Micro LED means that each individual pixel can be switched on and off without a back light. MicroLEDs each serve as their own light source. This means that the TV should be able to get perfect blacks while still having the brightness of LED lights while using less power, and are likely to have a longer lifespan. Over time its expected that these larger and more flexible, long lasting screens, will become more and more affordable.
85" Q9 TV
Adding to the Samsung QLED range, the new 85" Q9 TV was revealed, which incorporates new Artificial Intelligence (AI) technology meaning that any content can be upscaled to an impressive 8K. An 8K resolution refers to the total number of pixels on the screen, in the case of 8K the total dimensions are 7680×4320. Simply put, the more pixels on the screen, the clearer the image. This 8K TV has sixteen times as many pixels as a Full HD TV. This QLED TV will be Samsung's first commercial 8K TV and Australian launch dates will be confirmed shortly.
AI technology is a clever solution which converts low resolution content into 8K ultra high resolution, leaving you with life-like picture quality from your low resolution content. This technology uses an adaptive restoration process that categorises content and extracts features to create pristine 8K images.
Smart TVs
Samsung also showcased their new enhanced Smart TV connection and convenience functions, including Bixby, SmartThings, and Universal Guide. Bixby is an intelligent assistant, and utilises intuitive UX (user experience) and comprehensive voice analysis abilities. This makes communicating with your Smart TV so much easier and also will make sharing and networking through the IoT (Internet of things) platform hub an overall better and enhanced experience. Samsung SmartThings turns your entire home into a smart home, it's the hub that wirelessly connects together hundreds of different types of smart devices like lights, speakers, smartphones, and more, and connects them all together in one place. The Universal Guide from Samsung is a program guide which recommends programs depending on your interests.
View Samsung TV RANGE