Samsung continues to grow its Family Hub Range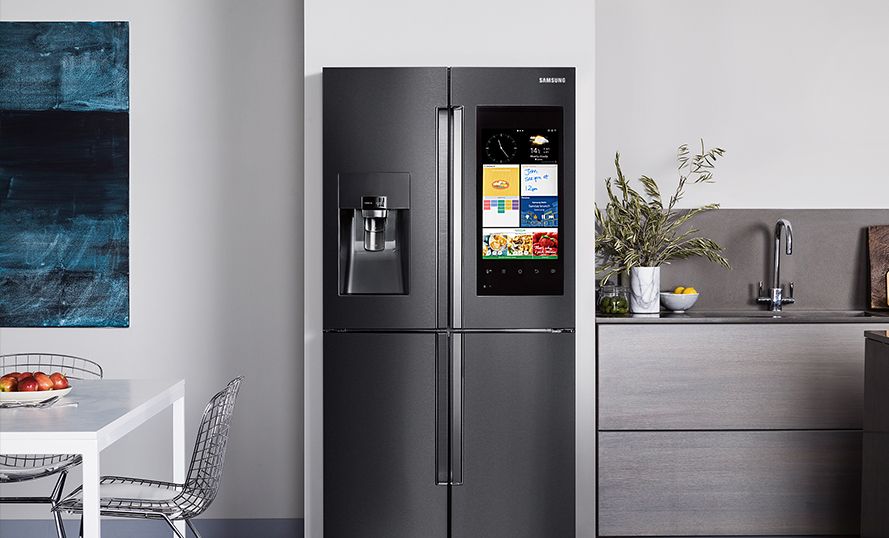 *Image used for illustration purposes only
At the recent CES Conference in Las Vegas, Samsung announced it will expand its Family Hub® refrigerators – designed to suit the needs of every household. Samsung's Family Hub has already begun to redefine the refrigerator category, and its next generation looks like it will continue to set new standards for integration and connectivity of home appliances.
The new Family Hub range will be able to connect with Samsung's SmartThings™ ecosytem, allowing users to control and monitor their connected home from the Family Hub screen. The SmartThings app seamlessly connects the Family Hub with hundreds of Samsung and third party compatible connected devices. So now, in addition to seeing what's inside their fridge on their way to the supermarket or leaving a note on the White Board to remind the kids to clean their rooms after school, users can do countless other things without ever leaving the kitchen. Family Hub will now also be able to be controlled with Bixby voice, making it easier than ever to communicate with your fridge. Each member of the household can set up their own profile, allowing Bixby to interact differently with each family member by automatically detecting which voice the command has come from.
Other updated features include Meal Planner which syncs food storage and meal preparation and provides meal recipes based on your family's preferences and dietary requirements.
Samsung has managed to take Family Hub to the next level by adding a host of new features and will continue to announce more exciting enhancements during the year.